This week's theme for The Virtual Book Club for Kids is a great one for early fall Apples. If we're honest it's one of our favourite fall themes as it doesn't seem to matter where you are in the world fall and apples always go together. This year we've chosen the book Ten Apples Up On Top! by Dr Seuss as our featured book although as always there are alternatives suggested below. So here we go this week's activity plan for preschoolers for apple week.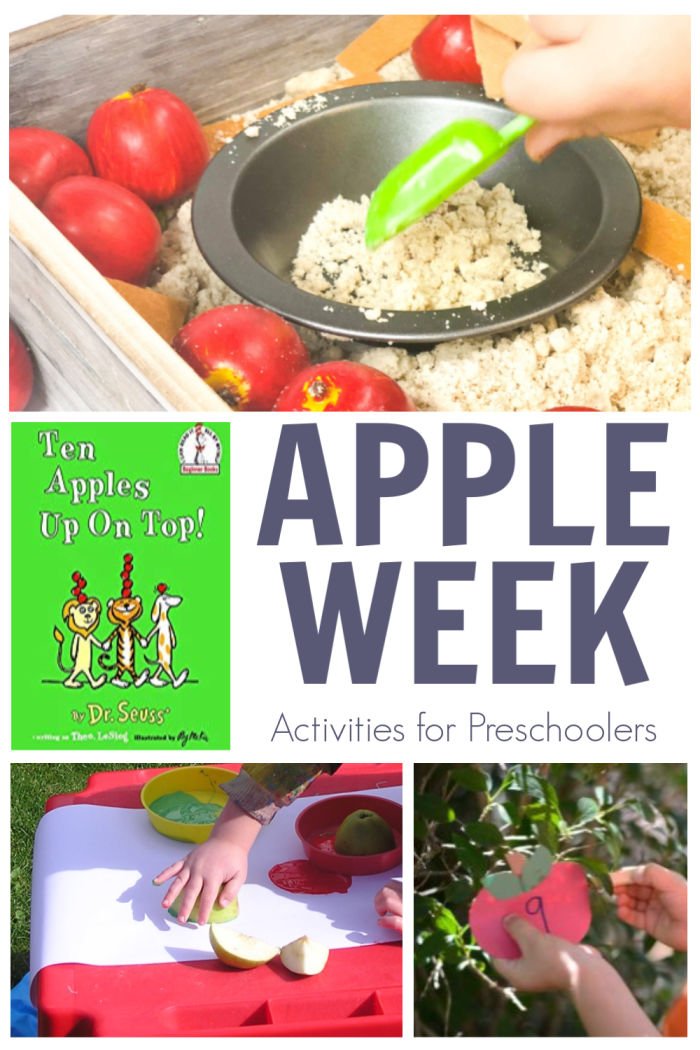 Find Your Activity Plan Here
Featured Book Ten Apples Up on Top! by Dr Seuss
We have included links to the books on Amazon. As an associate, we may earn from qualifying purchases.
This week we are featuring the book Ten Apples Up on Top! by Dr Seuss. It's about 3 friends that balance 10 apples on their heads and then do silly things! Like try and jump rope or drink milk whilst they keep the apples there.
It's silly and funny which is why our preschoolers have loved it. If you can't find it or you are looking for extra's for your book box this week then continue down to find more apple books for preschoolers to read together.
Weekly Virtual Book Club Plans
Get ideas for activities, crafts and recipes based on popular themes and featured books straight to your inbox each week to inspire you to connect and create with your children
Apple Week Activities for Preschoolers
Each week when we make up these plans we try and find a set of 5 simple activities that work on sensory or imaginative play, learning letters and names, basic math concepts from shapes to colours and counting, a recipe or science whichever fits the topic best and then a craft or art project to round everything up.
From these activities, you can pick to do the ones that you have time for or you can do all of them.
How you set up your week is up to you. One of our team does an activity per day and suggests the format below. Another cohost only has the children at home for 1 day so picks 2 or 3 activities to do with them then.
If you are looking for more activities then at the bottom you will find our Apple Week Pinterest board where we have been busy finding fun activities that your little ones will love.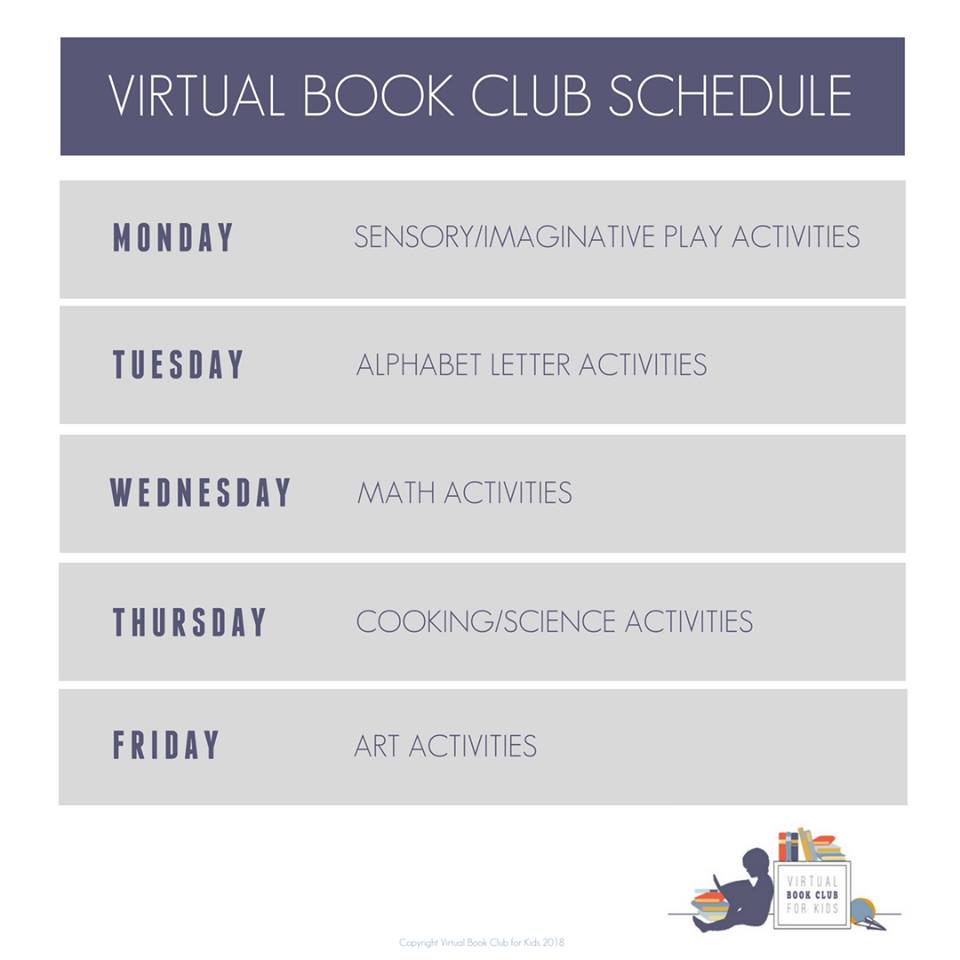 Ten Apples Up On Top! Activities for Preschoolers
A week of simple planned activities for the theme of Apples and featuring the book Ten Apples Up On Top! by Dr. Seuss. Fun and easy to do at home with your child.
More Apple Themed Books for Preschoolers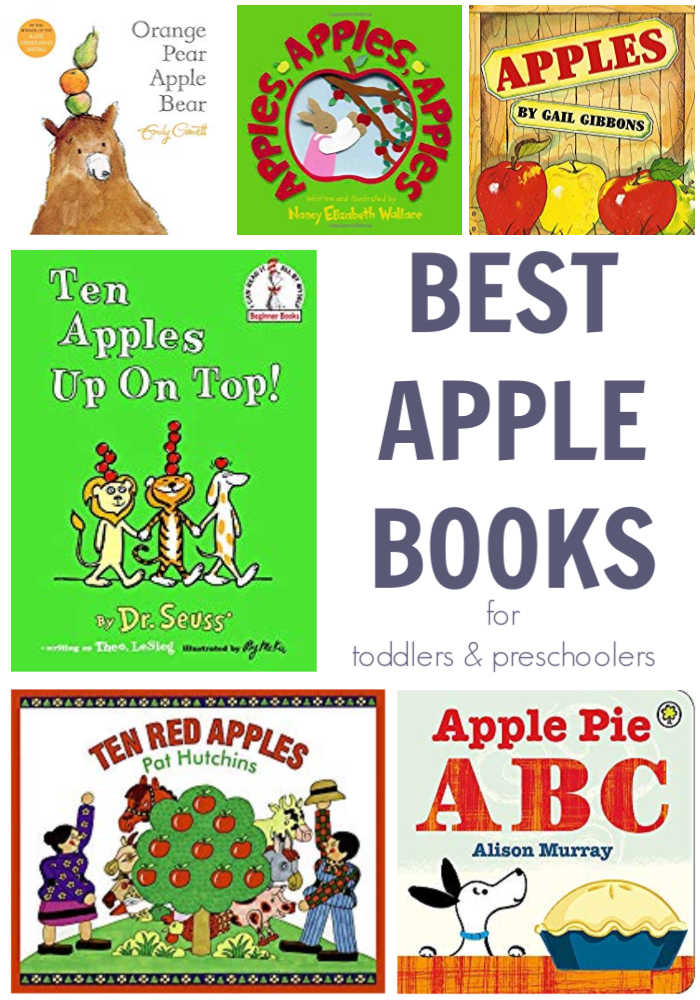 Whether you want to fill up your book basket with other apple-themed books for your preschooler or you can't find a copy of Ten Apples Up On Top! by Dr Seuss we have 3 other pick of the best for you below.
Apples by Gail Gibbons
Ten Red Apples by Pat Hutchins
Apples Apples Apples by Nancy Elizabeth Wallace
More Apple Activities for Preschoolers
Check out our Apple Week Pinterest Board Below for even more apple-themed fun activities to learn, play and create with your preschoolers.
Other Apple Week Activity Plans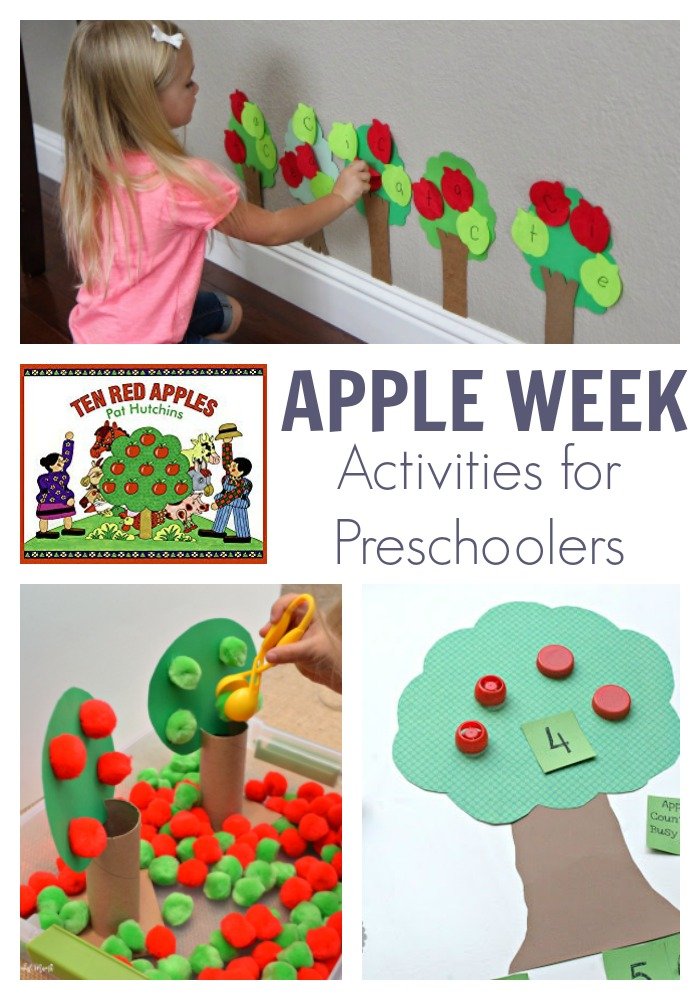 Apples is one of our favourite themes and we try and feature it most years switching out the books. Check out these Apple Week Activities for Preschoolers featuring Ten Red Apple by Pat Hutchins for more ideas.