Virtual Book Club for Kids Weekly Planned Activities, Crafts and Recipes
Looking for weekly ideas to do with your child? Join our Virtual Book Club for Kids!  Each week we're featuring a teacher and mom selected children's picture book and activities based on themes and concepts that we believe are an important part of education in early childhood.
Come join the weekly fun!  Here's how you can join.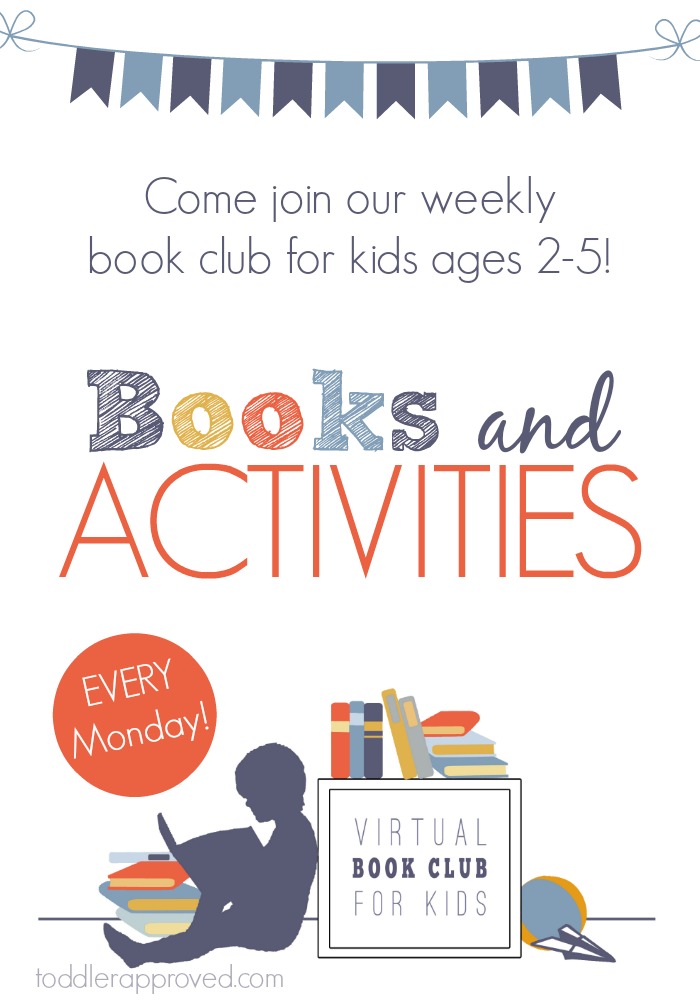 This year we're launching a weekly book club for families, book clubs and classrooms to join at the Virtual Book Club for Kids.  Every Monday we will highlight a book of the week and share activities to go along with the book that focus on early childhood skills.  Each of our organizers Kristina at Toddler Approved, Cerys from Rainy Day Mum and Kim from The Educators' Spin On It will be sharing these activities on our websites and in the closed facebook group for you.
Plus you'll have access to our #VBCforKids cohosts in the group too sharing their activity ideas

Affiliate link used in this post to Amazon 
BOOK LIST FOR SEPTEMBER/OCTOBER/NOVEMBER 2016-2017:
APPLE Week
Sept 12- Ten Apples Up On Top!
by Dr. Seuss
FRIENDSHIP Week
Sept 19- Should I Share My Ice Cream?  by Mo Willems
LEAF Week
Sept 26- Leaf Man by Lois Ehlert
Join us this summer for 3 weeks of awesome fun!
PUMPKIN Week
Oct 3- Five Little Pumpkins  by Dan Yaccarino
FARM Week
Oct 10- Little Blue Truck by Alice Schertle
SPIDER Week
Oct 17- The Very Busy Spider
by Eric Carle
NIGHT Week
Oct 24- Time for Bed
by Mem Fox
OWL Week
Oct 31- Owl Babies
by Martin Waddell
GRATITUDE Week
Nov 7 – Bear Says Thanks  by Karma Wilson
DINOSAURS Week
Nov 14 – Goldilocks and the Three Dinosaurs by Mo Willems
CONSTRUCTION Week
Nov 28 – Goodnight, Goodnight Construction Site
by Sherri Duskey Rinker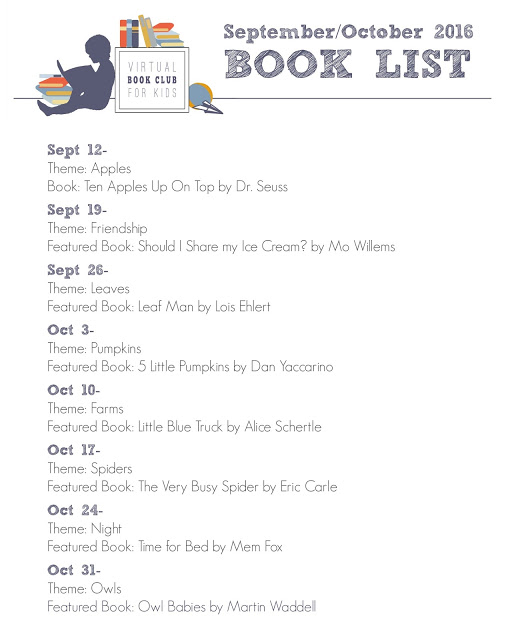 HOW TO PARTICIPATE IN VIRTUAL BOOK CLUB FOR KIDS:
1. Start by locating the featured book for the week and read it with your child sometime during that week! Leave a comment on this post committing to join!
Most of the books we are featuring can be found at your local library. We've provided Amazon Affiliate links for your ease as well if you want to purchase the books and add them to your home library. We will share the new list about a month ahead of time so you can plan (ie. you'll get the November list at the beginning of October). We'll be sharing additional books based on the weekly theme in our Facebook group.
2. Try out one or more of the featured activities shared by our Virtual Book Club for Kids co-hosts with your child. Activities will be posted each week on Mondays.
We will be sharing all of the featured activities over in our Weekly Virtual Book Club for Kids Facebook group so that they are easy for you to find. If you haven't joined our Facebook group yet you might want to go do it so that you won't miss anything. Each cohost will also be linking to each activity on my weekly Monday blog post and featured on this website.
3. Post a photo or tell us about the book-inspired activity you did with your child over in the Weekly Virtual Book Club for Kids Facebook group.
We invite you to also shared on social media with the hashtag #vbcforkids or tagging Virtual Book Club for kids so we can see what you're up to.
4. (Optional) Create your own book-inspired activity using the featured book and either share it on your blog and share a link with us, or if you don't have a blog, just share a photo with us in our Facebook group.
5. (Optional) Create your own Mommy and Me Book Club featuring the Virtual Book Club Books. Get together with friends and read the book each month and then do book-inspired activities together.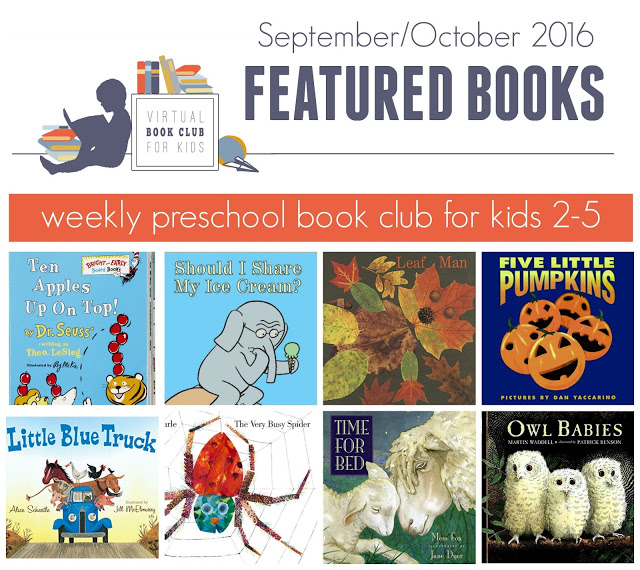 Come and join us in this great community focusing on bringing books to life for ages 2 to 5 years olds through the Themed Weekly Virtual Book Club for Kids.