This week we're heading to the farm with our preschoolers! We have some simple, easy and planned activities to go alongside our featured book Click, Clack, Moo Cows That Type by Dorreen Cronion. In the plan below you will find songs, activities, crafts and even a snack idea.
Plus more farm ideas and farm books if you want to extend the week.
Here's our farm themed weekly plan: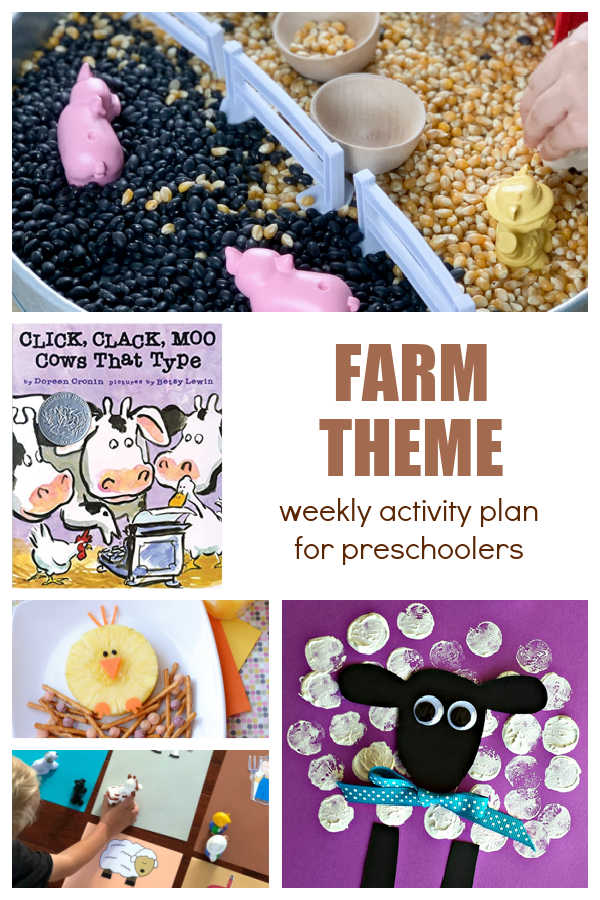 Find Your Activity Plan Here
Click, Clack, Moo Cows That Type by Doreen Cronin Featured Virtual Book Club for Kids Book
We have included links to the books on Amazon. As an associate, we may earn from qualifying purchases.
Click, Clack, Moo Cows That Type by Doreen Cronin
For this week's theme of Farm, we are returning to our the Farm Theme BookClick, Clack, Moo Cows That Type by Doreen Cronin. It's a quirky, hilarious farmyard tale with Farmer Borwn who has a problem with his cows that like to type. His problem really begins when his cows start leaving him notes. A funny story your child will love.
If you can't get a copy of the book don't worry, snuggle down with your preschooler and watch it being read below. You'll also find some more farm books below that we recommend.
Join the Virtual Book Club for Kids Group
You can keep up to date with all of the latest activities, themes and book suggestions from the coordinators and cohosts of the Virtual Book Club for Kids over on Facebook by joining our Weekly Virtual Book Club for Kids Facebook Group.
If you are not on Facebook or would like more time to browse the ideas then subscribe to our Newsletter and get the weekly activity posts straight to your inbox so that you can save and use at your convenience. Just fill in the form below and sign up.
Weekly Virtual Book Club Plans
Get ideas for activities, crafts and recipes based on popular themes and featured books straight to your inbox each week to inspire you to connect and create with your children
Farm Songs and Rhymes
In each of our activity plans this year we are including some songs and rhymes for you and your preschooler to learn, move and sing. Check them out below:
Old McDonald Had a Farm
The Farmer and the Dell
Alphabet Farm
You may also enjoy this Blippi Learns about the Farm Video to see some animals that live on the farm with your preschooler.
Your Plan for Farm Week
To help you structure your week, this simple plan below spreads our activities over the full week and lets you spend quality 1 to 1 time supporting your child as they learn and create whilst having fun together.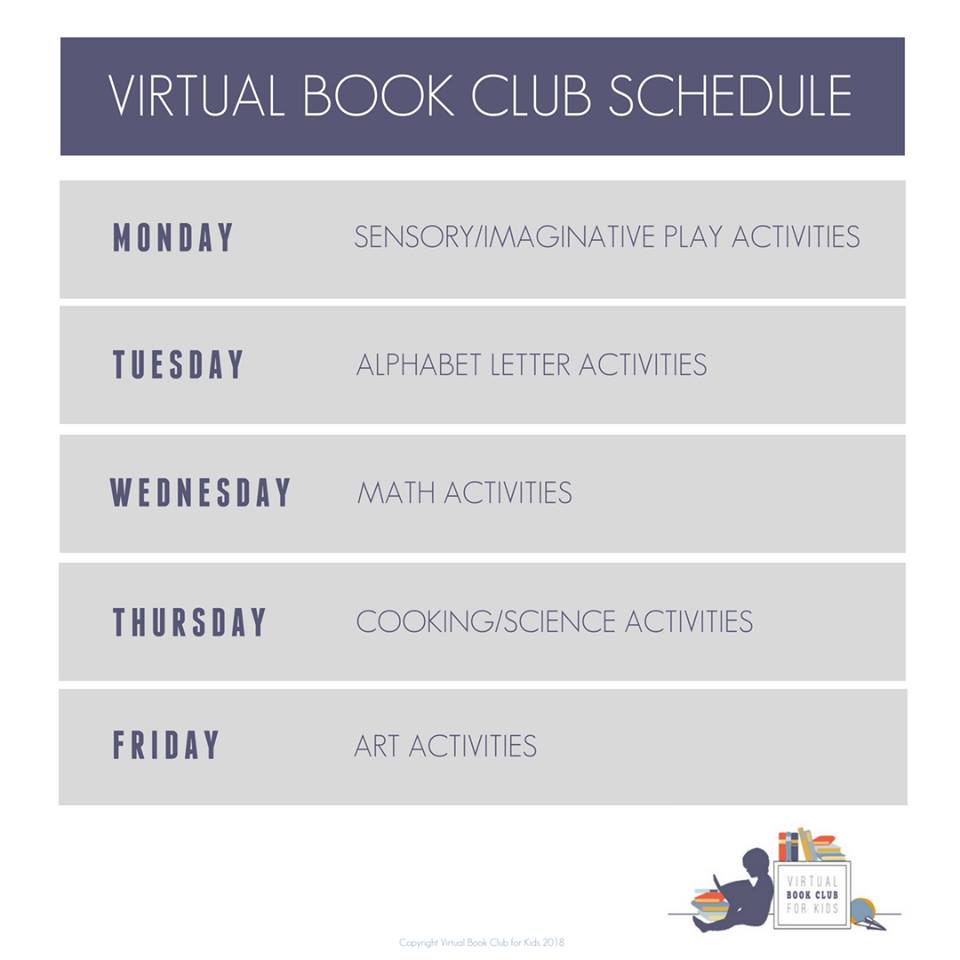 Monday - Set up your sensory play activity and leave out for the rest of the week so your child can return as they wish
Tuesday - We're working on letters, names and the alphabet
Wednesday - Having fun with math
Thursday - It's time for a tasty snack
Friday - Get creative with our Earth Day themed craft activity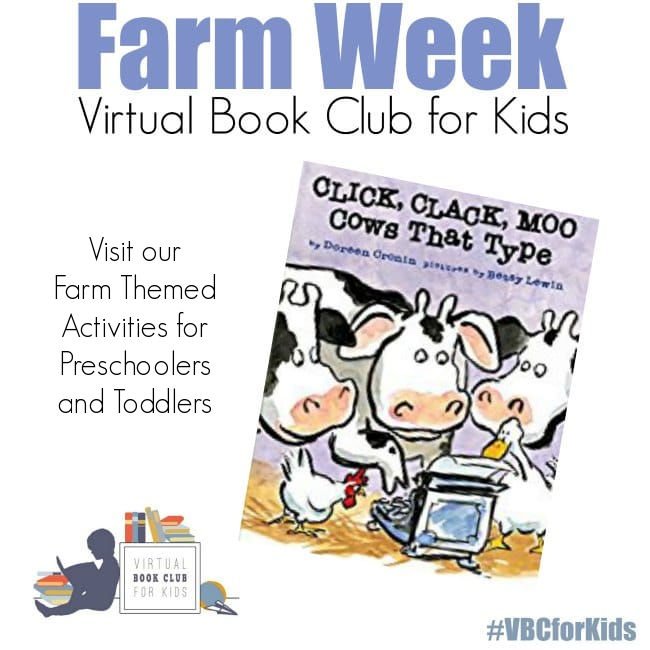 Farm and Click, Clack, Moo Cows That Type Themed Activities for Preschool
We have picked 5 easy activities based on this theme. Pick the one that appeals to you the most, try a few or if you are looking for more structure for your days then check out our weekly suggested schedule and plan to try all 5.
Click, Clack, Moo Cows That Type Activity Plan for Preschoolers
Farm themed activities to go with the book Click, Clack, Moo Cows That Type by Doreen Cronin.
More Farm Books for Preschoolers
Whether you want to switch your book or add some more for the week ahead check out these other Farm Books for Preschoolers that you can read together
Little Blue Truck by Alice Schertle
Big Red Barn by Margret Wise Brown
Little Red Hen by Byron Barton
Click here for additional Farm Theme Books for your child.
Next week we're featuring the book Five Little Pumpkins by Dan Yaccarino.
More Virtual Book Club Kids Activity Plans for Farms