Forest and woodlands are a great theme for preschoolers whatever the time of the year.
We have picked the featured book The Gruffalo by Julia Donaldson this week as it is a fantastic read and bright illustrations to share with your preschooler.
Below you'll find 5 Simple Forest and Gruffalo themed activities for you and your child as well as other forest book suggestions in this week's plan for preschool.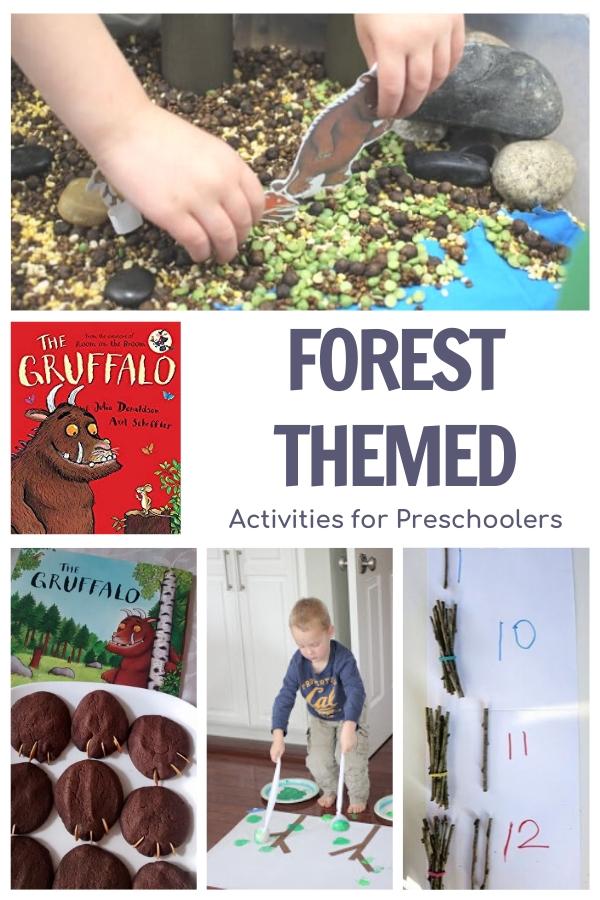 Find Your Activity Plan Here
The Gruffalo by Julia Donaldson Virtual Book Club for Kids Featured Book
We have included links to the books on Amazon. As an associate, we may earn from qualifying purchases.
The Gruffalo by Julia Donaldson is a fun story about a little mouse and the animals he meets in the woods that are trying to eat him.
An owl, fox, and snake all attempt but he says that he's heading to meet the Gruffalo which he gives a great description of and repeats the line "Don't they know there is no such thing as a Gruffalo!"
Well it turns out there is and you know what is scarier than the Gruffalo? Well, you'll have to read the book together to find out.
Weekly Virtual Book Club Plans
Get ideas for activities, crafts and recipes based on popular themes and featured books straight to your inbox each week to inspire you to connect and create with your children
Forest Themed Activities for Preschoolers
Each week we find 5 simple activities for you to do together with your preschoolers.
A sensory, alphabet, math, cooking and art activity.
You can spread them throughout the week or you can carry them out on a single day it really is up to you.
One idea that works for us is following the schedule below.
If you are looking for more activities then we have provided a link to our Forest Themed Activities Pinterest Board below where you will find more ideas to do together with your preschoolers.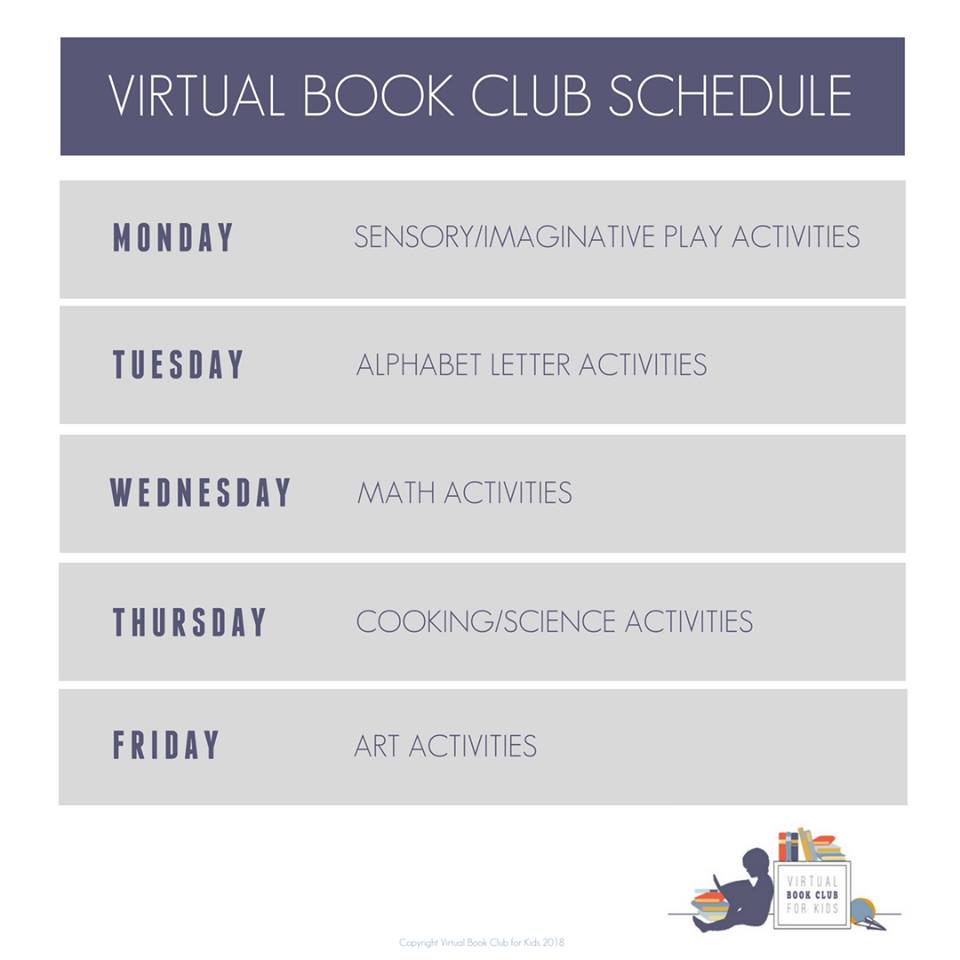 Forest Activities Week Plan for Preschoolers
A fun week of planned activities for preschooler on the theme of Forests featuring the book The Gruffalo by Julia Donaldson.
More Forest Activities on our Pinterest Board
We have found plenty of more forest activities and have added them to our Forest Week Activities Pinterest Board. You can follow and find ideas below.
Forest Themed Books for Preschoolers
If you would like to add some more reading to your book basket this week then check out our educator and parent recommended Forest Themed Books for Preschoolers below.
Over in the Forest: Come and Take a Peek by Marianne Berkes
Tall Tall Tree by Anthony D Fredericks
Forest Bright Forest Night by Jennifer Ward
Next Week's Theme and Featured book
The theme for next week on the Virtual Book Club for Kids is Colours and the featured book Mix It Up by Herve Tullet.