Not all ghost stories have to be scary for our 3rd week of Halloween fun here on The Virtual Book Club for Kids we are hosting a Ghost Week with fun themed activities and the fabulous featured book Ten Timid Ghosts by Jennifer O'Connell. For this week we have fun sensory play, learning activities, snacks and an easy art and craft ghost activities for the kids and you to do.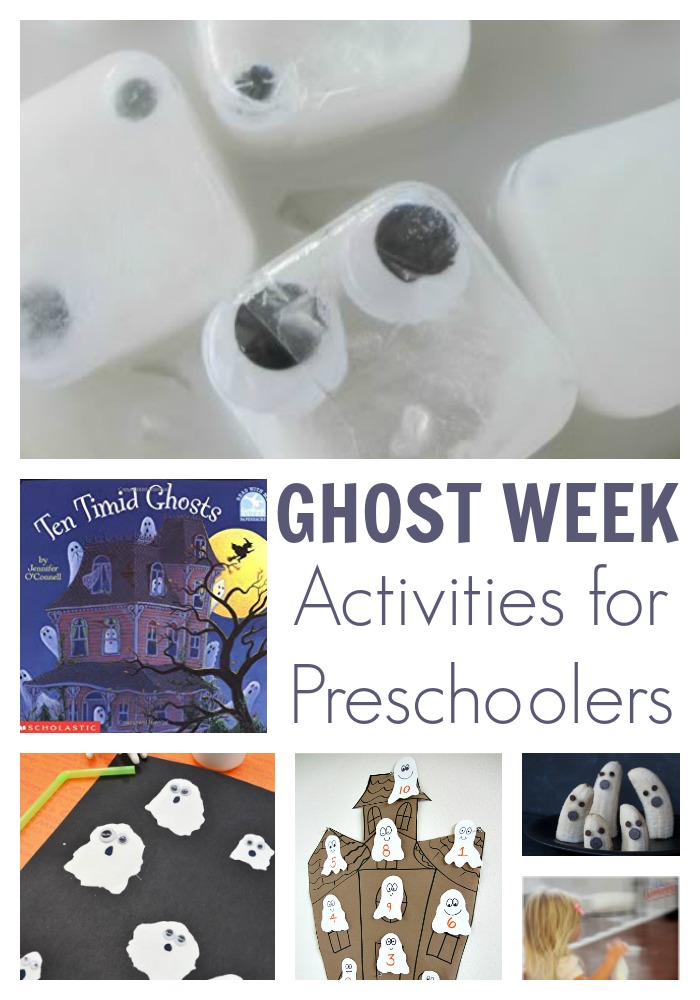 Find Your Activity Plan Here
Virtual Book Club for Kids Featured Book Ten Timid Ghosts by Jennifer O'Connell
We have included links to the book and resources we recommend for this theme. If you purchase via these links we may earn a small commission on the sale.
Ten Timid Ghosts
by Jennifer O'Connell is a not so scary Halloween Counting Book for Preschoolers and Kinder children. Counting backwards from 10 after a witch moves into their Haunted House the witch tries to remove them by filling the house with Halloween Characters. However, there is one clever ghost that figures it out and the 10 shy ghosts become brave and get their house back. We love the rhyme and repetition in this book as well as well as the illustrations and counting makes this a great addition to your Halloween Book Box.
Weekly Virtual Book Club Plans
Get ideas for activities, crafts and recipes based on popular themes and featured books straight to your inbox each week to inspire you to connect and create with your children
Ghosts and Ten Timid Ghost Activities for Preschoolers
We have picked 5 easy activities based on this theme. Pick the one that appeals to you the most, try a few or if you are looking for more structure for your days then check out our weekly suggested schedule and plan to try all 5.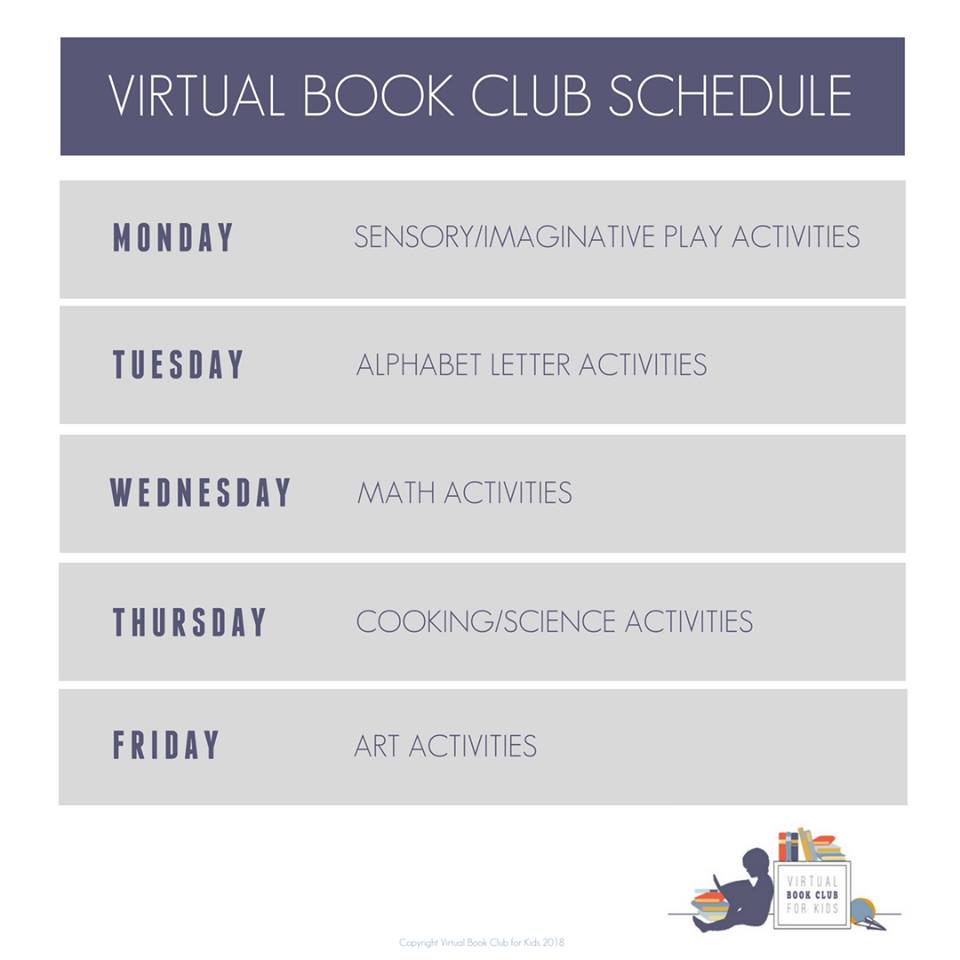 Ghost Sensory Play for the book Ten Timid Ghosts
For this week's sensory play we are getting a little messy making Ice Ghosts.
Although the activity suggests doing this in a bathroom we recommend a plastic tub or similar. If you want to simplify it further then just make the ghosts without the paint with just googly eyes and have fun exploring the cold, and melting of these disappearing not so scary Halloween creatures.
Alphabet Activity for Ghost Week
We're back to practising names this week for our alphabet and letter activity and with this Flying Ghost Name Game, your little one can get moving as well.
Math Activity for the Theme of Ghosts
We love this Haunted House Math Activity.
From using it with a toddler (scroll to the bottom of the post) to with older kids that are working on addition and subtraction it's a fun ghost math that everyone can use this week. Don't worry if you aren't feeling particularly creative check out this Haunted House Template that we found.
Ghost Themed Cooking Activity
This really simple snack is ideal to make this week - Boonananas!
They are healthy and your preschoolers can make them too!
Ghost Art Activity for Ten Timid Ghosts
For the art activity, we are making our own ghosts using a straw!
Why not make 10 and number them to create your own Ten Timid Ghosts and help your preschoolers with number recognition as well this week.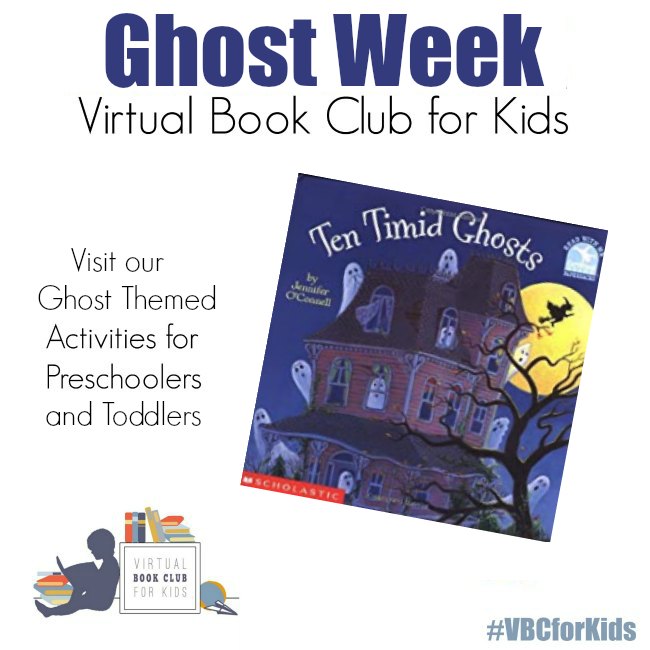 [thrive_text_block color="purple" headline="Don't Forget"]We love seeing the activities that you do. So if you are on Instagram don't forget to tag us @virtualbookclubforkids and use the hashtag #vbcforkids
OR
Join our Facebook Group and share the pictures in there. [/thrive_text_block]
More Ghost Books for Preschoolers
If you wish to add a few more books to your reading this week with your child then check out our 3 other book suggestions around the Pumpkin Theme this week.
[one_third_first]
[/one_third_first][one_third]
[/one_third][one_third_last]
[/one_third_last]
Ghosts in the House by Kazuno Kohara
We're Going on a Ghost Hunt by Susan Pearson
Five Little Ghosts by Patricia Hegarty
[thrive_text_block color="dark" headline="Next Week Halloween Challenge"]
[one_third_first]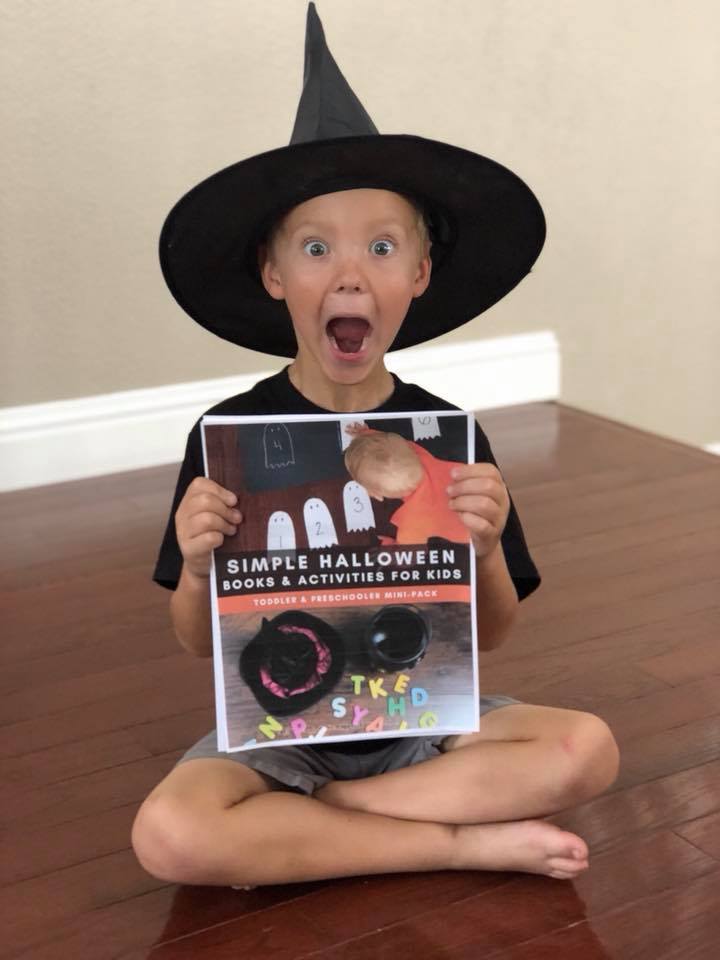 [/one_third_first][two_third_last]
Join us for a week of fun with our Simple Halloween Challenge.
With 7 FUN ACTIVITIES to do
Songs & Finger Rhymes
Plus fun book suggestions that you and your preschoolers will love!
Click on the button below to find out more![/two_third_last]
[thrive_link color='orange' link='https://shop.virtualbookclubforkids.com/product/simple-halloween-books-and-activities-for-kids/' target='_self' size='big' align='aligncenter']FIND OUT MORE ABOUT OUR SIMPLE HALLOWEEN ACTIVITIES[/thrive_link]
[/thrive_text_block]