For this week's theme for the Virtual Book Club for Kids we have chosen a fun one that you and the kids will enjoy this spring. Ponds and Pond Life.
Our featured book is In a Small, Small Pond by Denise Fleming and is a lovely read to share with your preschooler this week.
So here you go our activity plan with 5 days of simple, easy, hands-on activities for pond week to do with your preschooler to go alongside the book In a Small, Small Pond.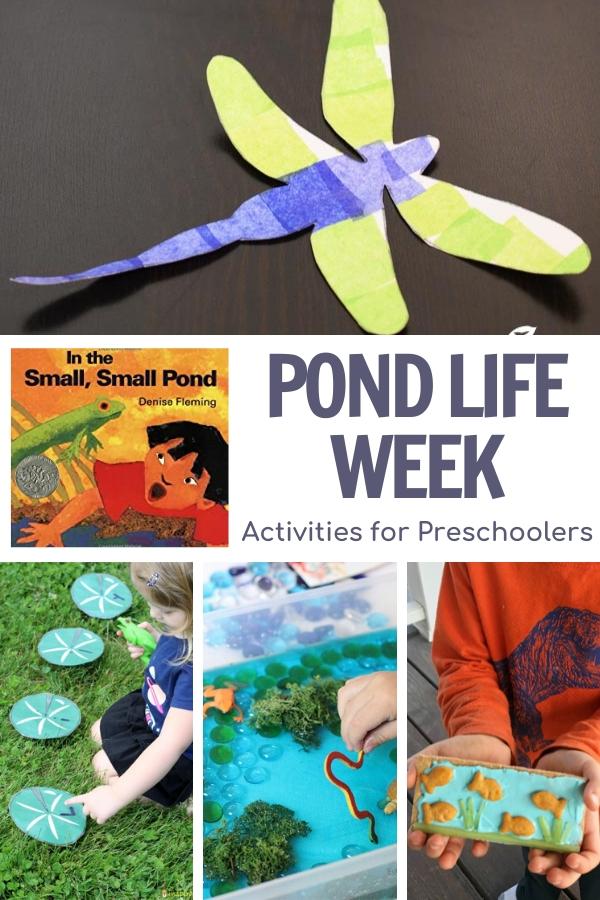 Find Your Activity Plan Here
In a Small, Small Pond By Denise Fleming The Virtual Book Club for Kids Featured Book
We have included links to the books on Amazon. As an associate, we may earn from qualifying purchases.
This week's featured book for the theme of ponds is In a Small, Small Pond by Denise Fleming.
Told from the frog's eye point the story tells about the pond and the nature you can find in it throughout the seasons.
For more Pond themed books carry on reading past the activities were we share 3 more that are ideal to read alongside this theme with your preschooler.
Weekly Virtual Book Club Plans
Get ideas for activities, crafts and recipes based on popular themes and featured books straight to your inbox each week to inspire you to connect and create with your children
Pond Themed Activity Plan for Preschool
Each week here on the Virtual Book Club for Kids we share 5 simple and easy activities to play, learn, create and have fun together.
These activities can be spread out over the week following our simple plan below or you could have the theme as a focus for a day and carry out the activities on your day at home with the kids.
As the activities are low prep and simple to do they are ideal for doing together with your preschooler when you have time.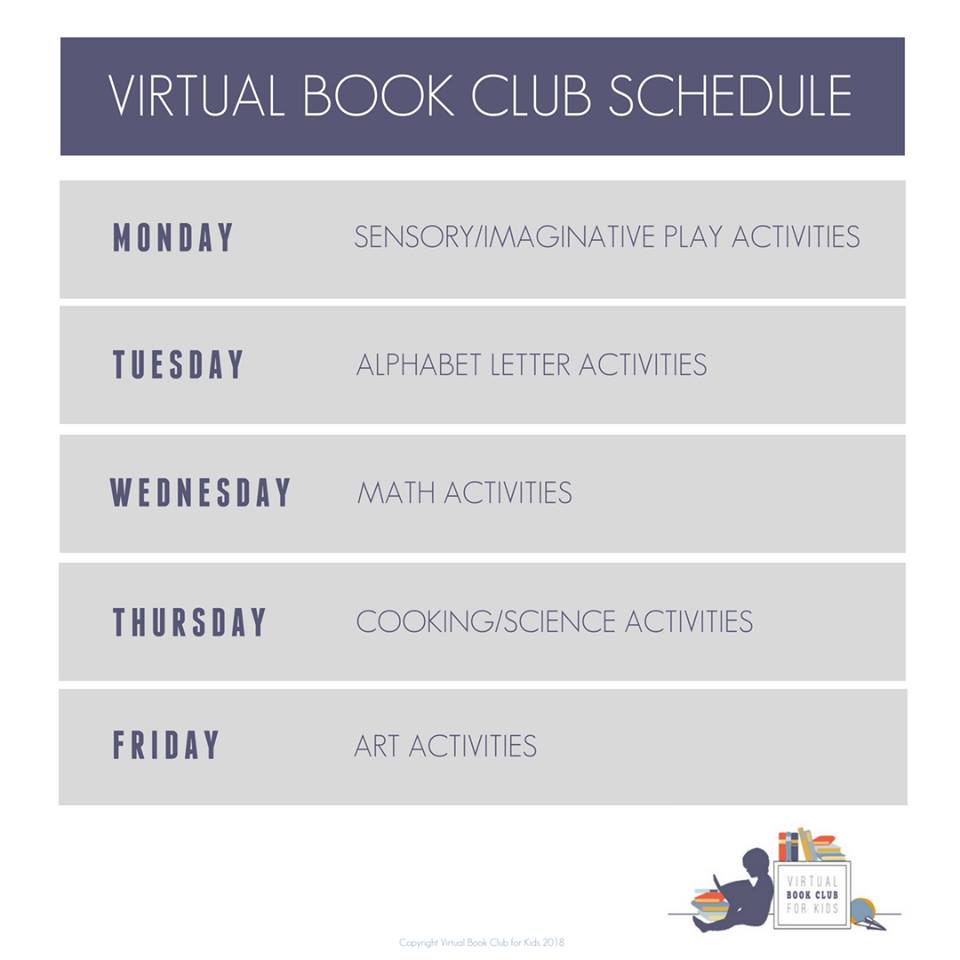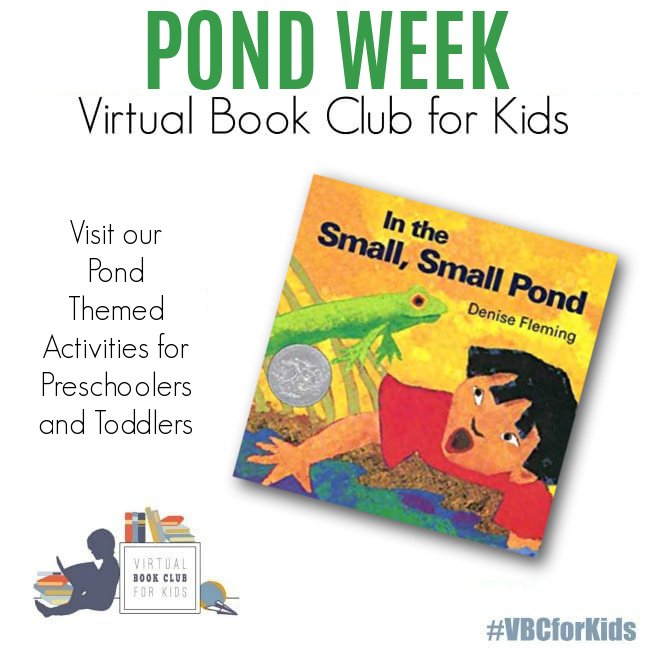 In a Small, Small Pond and Pond Life Week Activity Plan for Preschoolers
A week of easy, low prep planned activities for preschoolers to go with the book In a Small, Small Pond by Denise Fleming, and the theme of Ponds.
More Pond Themed Activities for Preschoolers on Pinterest
You can find even more ideas for this week on our Pond Week for Preschoolers Board on Pinterest just click below
More Pond THemed Books for Preschoolers
Whether you would like to add some more reading to your book basket this week on the theme of ponds or wish to switch the book here's our teacher and parent recommended pond books for preschoolers and you to read together.