Sunny or stormy the weather is all around us and something that we talk about with our kids a lot.
This week's theme for the Virtual Book Club for Kids is Weather and we have a fun planned week of simple activities to do together.
Our featured book is Little Cloud by Eric Carle for the week but continue reading for more weather books you could read as well this week as recommended by us.
So here you go your Weather Week for Preschoolers Plan of Activities to do together.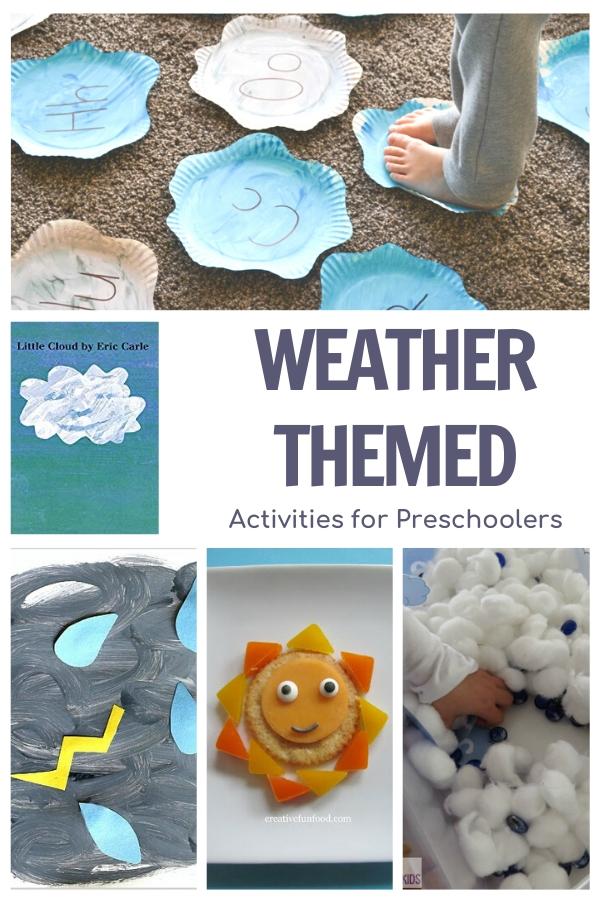 Find Your Activity Plan Here
Little Cloud by Eric Carle
We have included links to the books on Amazon. As an associate, we may earn from qualifying purchases.
This week's featured book for preschoolers is Little Cloud by Eric Carle.
In this delightful book by one of our favorite illustrators, the little cloud floats and does his own thing changing shape.
We love to read the book and then head out and cloud watch ourselves to see what shapes we can spot amongst the clouds in the sky.
Weekly Virtual Book Club Plans
Get ideas for activities, crafts and recipes based on popular themes and featured books straight to your inbox each week to inspire you to connect and create with your children
Weather Week Plan for Preschool
Each week we share 5 simple activities to do with your preschool. One of our suggestions for scheduling your week is shown in the image below.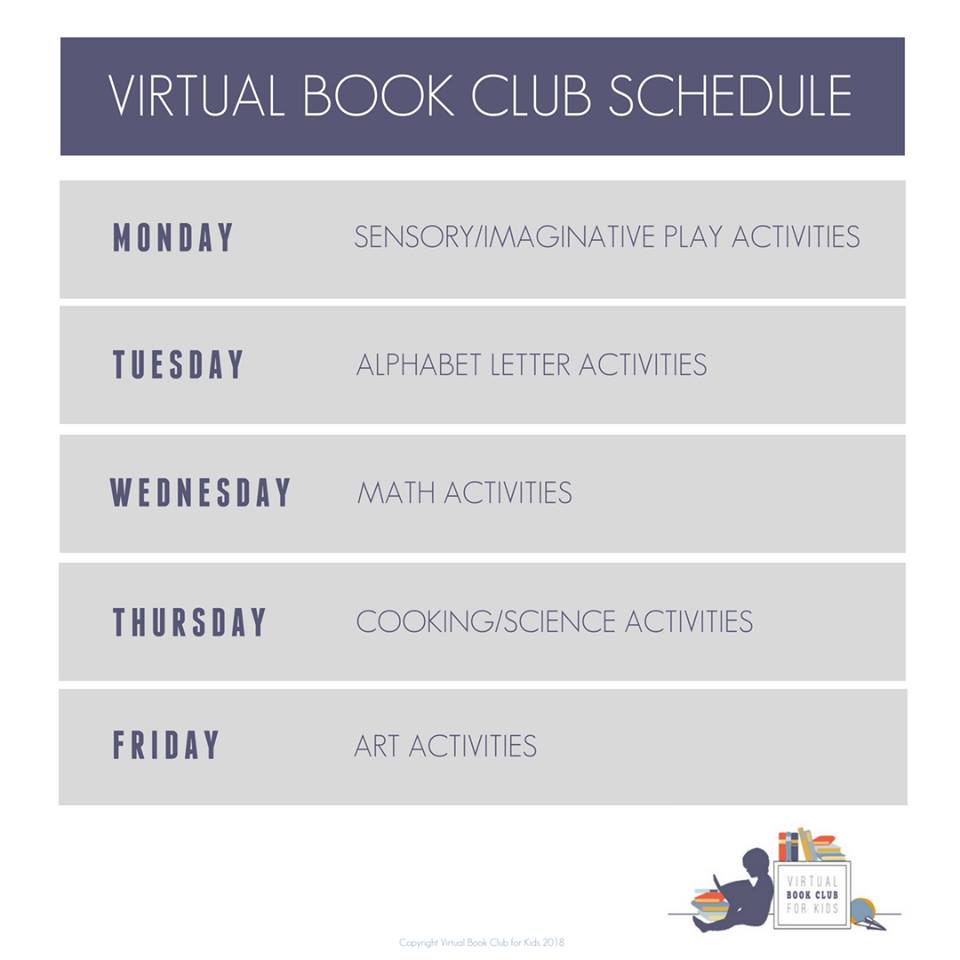 With an activity a day you have the opportunity to read the book and then carry out the simple activity each day of the week with your preschooler.
Of course, you could take a day and host your own preschool play date and do the activities together or with friends as well.
Why not pop over into our Facebook Group this week and let us know how you are scheduling your week to help other parents and educators.
Simple Preschool Weather Activities for your Week Ahead
Click through to the fun and simple activities for our weather week with preschoolers below.
Follow our Weather Pinterest Board for More Activities
If you would like more simple and fun weather themed activities for preschoolers check out our weather board on Pinterest below and follow our account for more ideas added all the time.
Weather Themed Books for Preschoolers
We love to read so we have 3 other books on the weather theme that we recommend. You could switch them up with Little Cloud or read them in addition so here we go our Weather Themed Books to read aloud with preschoolers.
Next Week's Theme for Virtual Book Club for Kids
Next week's theme is Forests and our featured book is The Gruffalo by Julia Donaldson.