Valentine's is such a sweet theme to do this week with your preschoolers. We have a fun week of simple and easy activities planned for you.
The book we have picked to feature this week is also great to read aloud with your preschooler Love Monster by Rachel Bright.
So here we go your 5 Simple Activities to do for Valentine's Week with your Preschooler.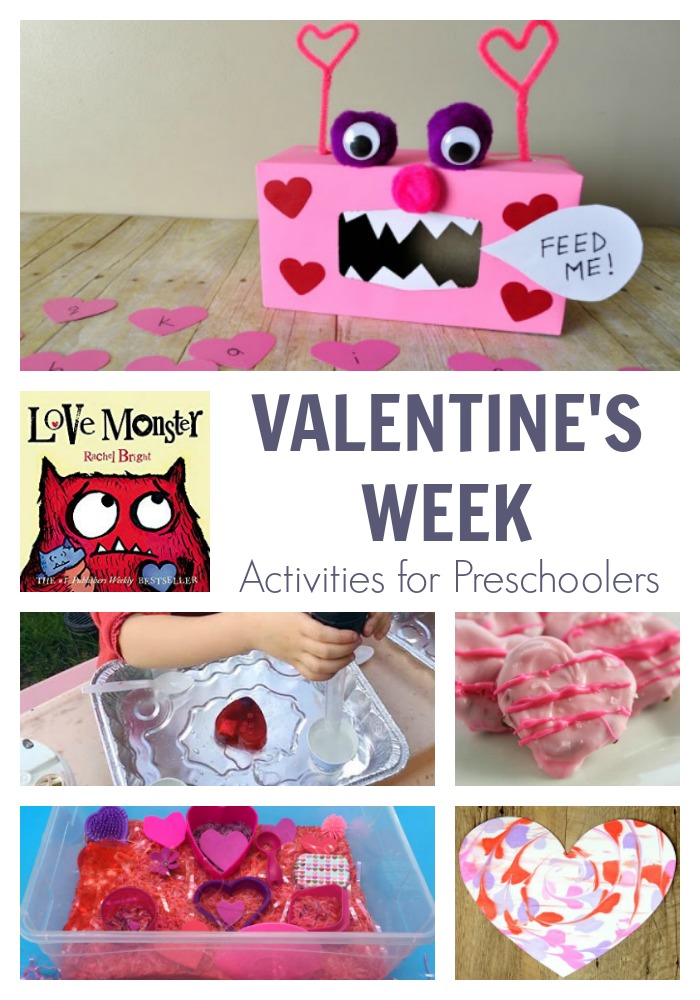 Find Your Activity Plan Here
Virtual Book Club for Kids Featured Book Love Monster
We have included Amazon links to the books we recommend. If you purchase via the books we may earn a small commission.
This week's teacher recommended featured book is Love Monster by Rachel Bright. In this story the "Monster" from the story is different from everyone else in his world. He tries to find someone similar and hunts to find the one to love.
This story is great to read to encourage children not to give up and to continue to search and do what they wanting to achieve. We love the illustrations and it's great to work on some language skills as the monster hunts for someone to love.
Weekly Virtual Book Club Plans
Get ideas for activities, crafts and recipes based on popular themes and featured books straight to your inbox each week to inspire you to connect and create with your children
Love and Valentine Activities for Preschoolers
Each week here at The Virtual Book Club for Kids we recommend 5 simple and easy activities to do with your preschoolers which focus on 5 key areas. They encourage play, creativity and hands-on learning.
Whether you decide to do just one of the activities in a week or all 5 the plan is up to you. Don't forget that if you would like to get similar plan straight to your inbox then you can sign up for our weekly newsletter above and a link to the week's activity plan will be delivered straight to your inbox on a Friday before the week begins.
We don't plan your week but if you would like a little more structure then the image below is one of our suggestions for how we have structured the week with our preschoolers at home and in our settings.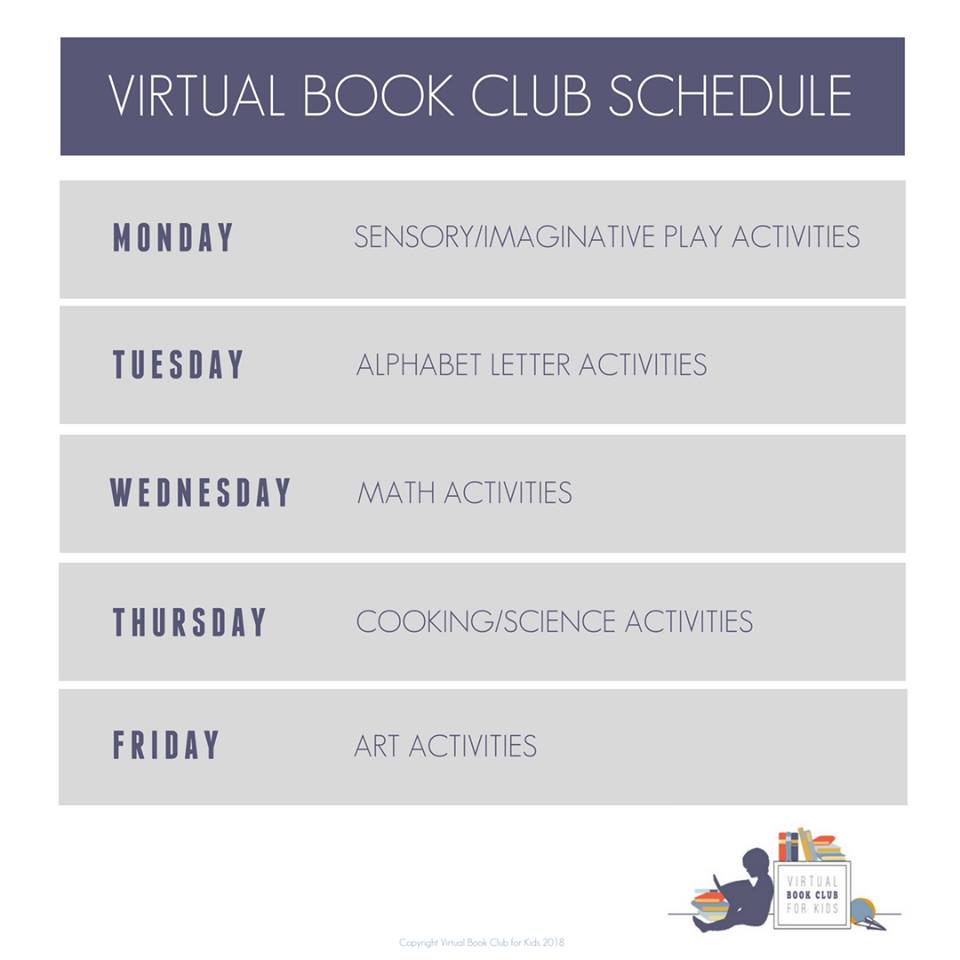 Simple and Easy Valentine's Activities to do with Preschoolers
Celebrate Valentine's Day with your Preschooler this week with our 5 simple planned activities to do together.
More Love Themed Books for Preschoolers
Whether you can't find our featured book or wish to add more books to your reading box or bag this week these 3 extra books are great to read with your preschoolers too.
Guess How Much I Love You by Sam McBratney
The Day it Rained Hearts by Felicia Bond
Happy Valentine's Day Mouse by Laura Numeroff
More Love and Valentine Themed Activities for Preschoolers
If you would like more activities to do with your little one this week then check out our Valentine Week Pin Board for even more ideas that are perfect for playing, creating, learning and having fun with your preschooler.