With Thanksgiving out of the way our focus now turns towards Christmas and for the next few weeks we will be featuring some of our favourite Christmas Books and Themes for Preschoolers here on Virtual Book Club for Kids. We are starting off with a week of Ornament Fun perfect for as you get ready to put your tree up and including an idea for a new ornament that you and your little one can make together this year and hang on the tree too. We're featuring the book Merry Christmas Mouse by Laura Numeroff one of our favourite children's authors. So here we go your Ornament Week Activity Plan for Preschoolers.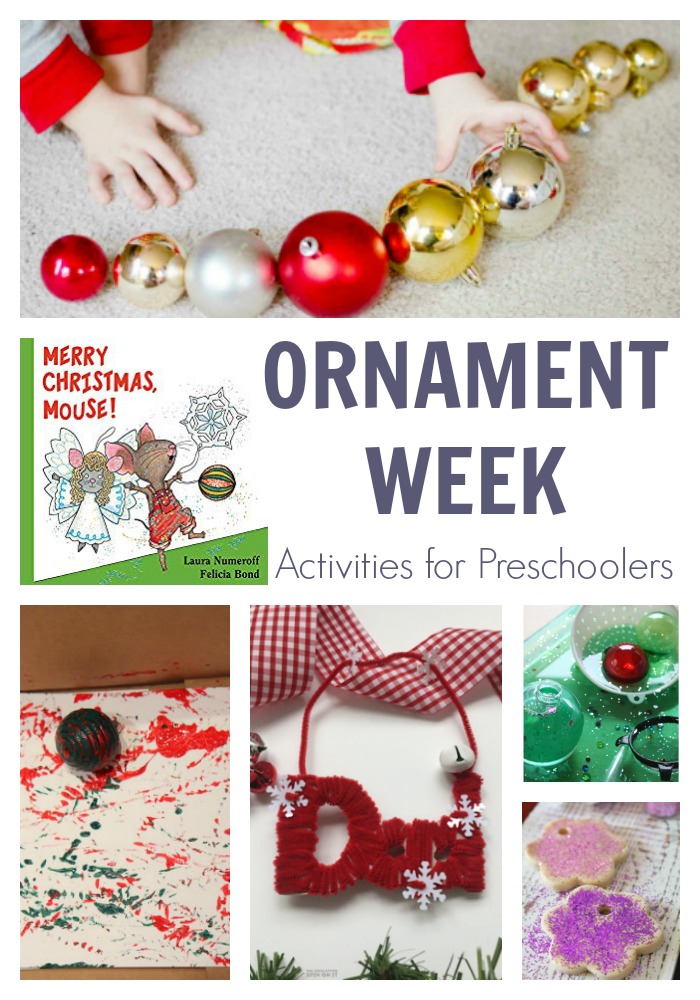 Find Your Activity Plan Here
Virtual Book Club for Kids Featured Book Merry Christmas Mouse
We have included links to the books. If you buy via these links we may earn a small commission on the sale.
This week's featured book for the Virtual Book Club for Kids is
Merry Christmas Mouse!
by Laura Numeroff. In the book, Mouse decorates the Christmas Tree as he counts on the different ornaments to the tree. From one star through to the 100s more to go there is a lot of different ornaments that are added. Surprisingly our tree when we had toddlers and preschoolers looked something like this too as the kids loved to add their toys to the tree as well. Scroll down for some more Christmas Book suggestions from here that you could also read or exchange for this book this week.
Weekly Virtual Book Club Plans
Get ideas for activities, crafts and recipes based on popular themes and featured books straight to your inbox each week to inspire you to connect and create with your children
Ornament and Merry Christmas Mouse! Themed Activities for Preschoolers
We have picked 5 easy activities based on this theme. Pick the one that appeals to you the most, try a few or if you are looking for more structure for your days then check out our weekly suggested schedule and plan to try all 5.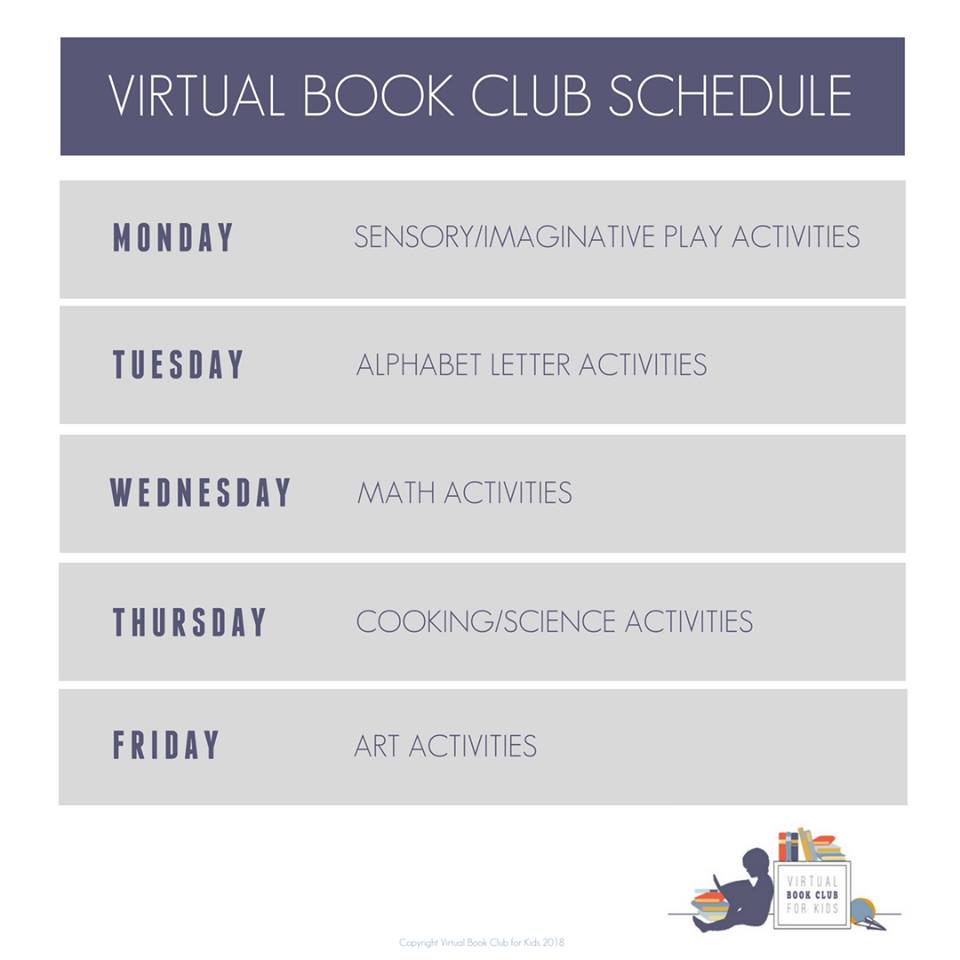 Ornament Sensory Play Idea
This week's sensory play idea involves water and ornaments.
You can create this Ornament Water Sensory Bin in a bin on the floor, or you could let your child have a daytime bath and play in the bath with it. Use plastic fillable ornaments.
Alphabet Ornament Activity Inspired by Merry Christmas Mouse
It was hard choosing just one Alphabet Activity for this week's theme so do check out our Pinterest Board for Ornament Week for more ideas.
However, we have a fun ornament that you and your child can make together to feature their name and other family members names helping them to learn to read the names of the people most important to them. Here is our letter activity to create some Name Ornaments you can hang on the Tree.
Merry Christmas Mouse Inspired Math Activity for Preschoolers
With your ornaments out ready to decorate the tree this idea for Pattern Making with Ornaments is perfect to do with your preschoolers.
Cooking Ornament Activity for Preschoolers
A little less edible that most weeks cooking activity! In fact, don't eat these at all. But one of our favourite and easiest ornaments to make Salt Dough Ornaments.
Dig out the cookie cutters and get making and hang your decorations for all to see.
Merry Christmas Mouse Art Activity
This week we have a Process Art activity rather than a craft for you and your preschoolers to do.
Get painting with your ornaments. If you want after you have painted you could cut them into ornament shapes and create some pictures for the wall with them once dried.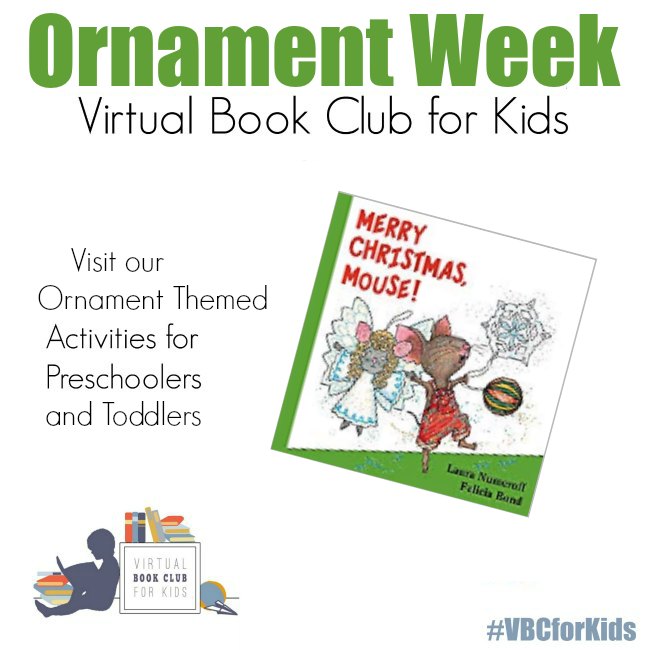 More Christmas Books for Preschoolers
[one_third_first]
[/one_third_first][one_third]
[/one_third][one_third_last]
[/one_third_last]
Christmas Cookie Day by Tara Knudson
If you Take a Mouse to the Movies by Laura Numeroff
Bear Stays Up for Christmas by Karma Wilson
[thrive_text_block color="purple" headline="Join Us Next Week for The Virtual Book Club for Kids"]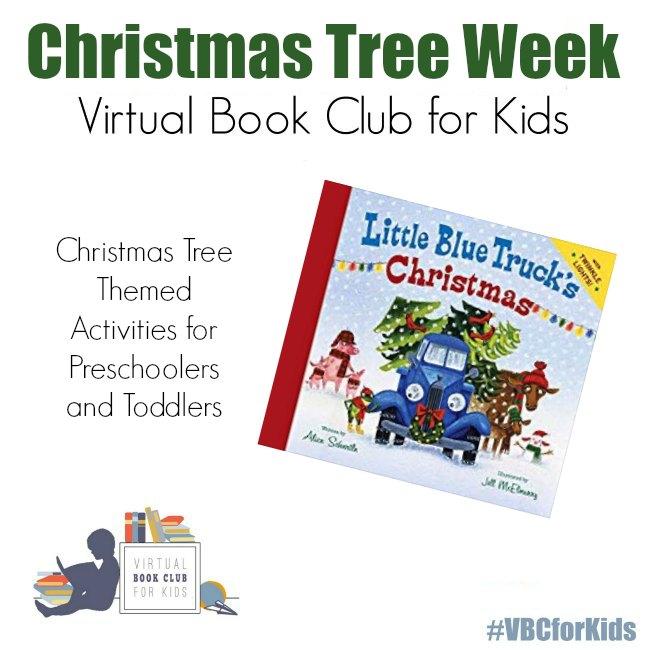 Next Week's Theme is Christmas Trees and our Featured Book is Little Blue Truck's Christmas by Alex Schertle
[/thrive_text_block]
More Christmas Themed Activities here on Virtual Book Club for Kids