This week's plan for the Virtual Book Club for Kids is all about Penguins.
You'll find 5 Simple Penguin Themes Activities, Crafts and Snacks below to play, create, learn and have fun with your preschooler whilst enjoying our featured book Tacky the Penguin.
Check out our additional resources on our Pinterest board and other recommended books to enjoy reading aloud together this week.
So here it is your Preschool Plan for Penguin Week!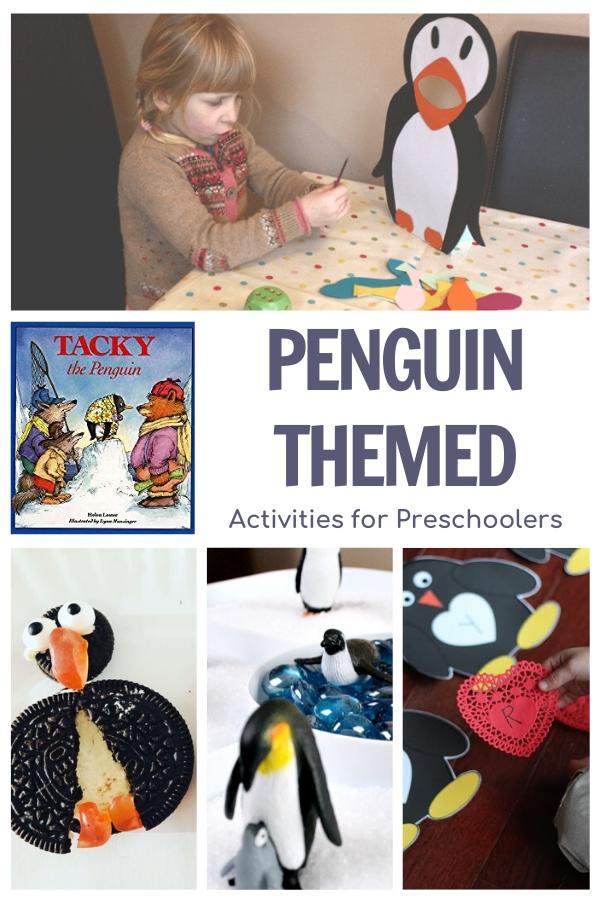 Find Your Activity Plan Here
This Week's Featured Book Tacky the Penguin
We have included links to the books on Amazon. As an associate, we may earn from qualifying purchases.
This week's featured book is for Penguin Week is Tacky the Penguin by Helen Lester.
We have picked this book as an introduction to a new author for the Virtual Book Club for Kids that has a series of books.
If you enjoy this book you should check out some of the other books by Helen Lester as well.
Weekly Virtual Book Club Plans
Get ideas for activities, crafts and recipes based on popular themes and featured books straight to your inbox each week to inspire you to connect and create with your children
Activities for Penguin Week with Preschoolers
Check out our simple and easy to do activities for your preschoolers below and our featured Pinterest board.
If you are looking for a way to schedule your week we have a suggested plan that you can see below. This was created by one of the hosts as a way to spread the activities across the week.
Each week we try and include the same 5 types of activities:
a sensory or imaginative play that could be kept out to return to over the week
an alphabet or letter activity
some form of math, this may be number, colour, shape or even measuring
cooking or science often this is a snack that you and your preschooler could make together and enjoy whilst reading the book
a craft or art project to do together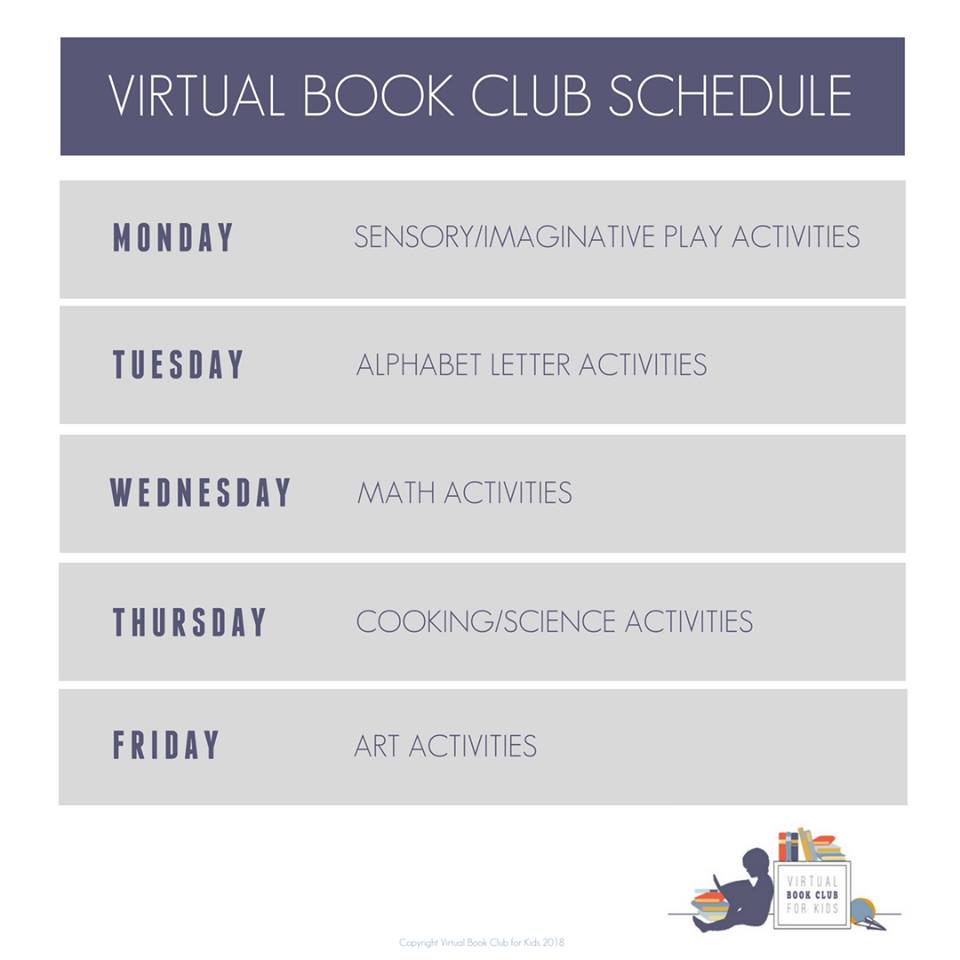 Penguin Sensory Activity for Preschoolers
Our sensory play suggestion is a Penguin Salt Tray - if you don't wish to use salt you could switch out for some rice or even insta snow.
Name Practice for Penguin Week
It's name game time and this Penguin Name Game is great for preschoolers to practice their name this week.
Tacky the Penguin Math Activity for Preschoolers
You'll need a little prep for this activity. Once you have made the penguin and fish. You'll then be able to use it for counting, colours, and even adding shapes or numbers to the fish.
See how to create your own Feed the Penguin Math Game for your preschooler.
Preschool Penguin Snack
Simple and easy this week's penguin snack is great and you will have fun making and eating these delicious little treats.
Penguin Craft for Tacky the Penguin
Using tools to paint that aren't paintbrushes is always fun in art and crafts and this week's Penguin Craft uses a potato mashers to make the penguin.
Penguin Ideas on Pinterest
If you would like even more ideas for penguin activities and crafts to do with your preschooler check out our Penguin Week Pinterest Board below.
Penguin Books for Preschoolers
In addition to our featured book, we recommend some others that we think you and your preschooler will enjoy. Check out our 3 this week below.
Next Week on the Virtual Book Club for Kids
Next week's theme for the Virtual Book Club for Kids is Baking and our featured book is If you Give a Moose a Muffin by Laura Numeroff.