We are kicking off this year's Virtual Book Club for Kids with the theme Apples and our Featured Book 10 Red Apples by Pat Hutchins. In this Toddler and Preschool Unit, we have collated a selection of activities based on the theme Apples and the book 10 Red Apples.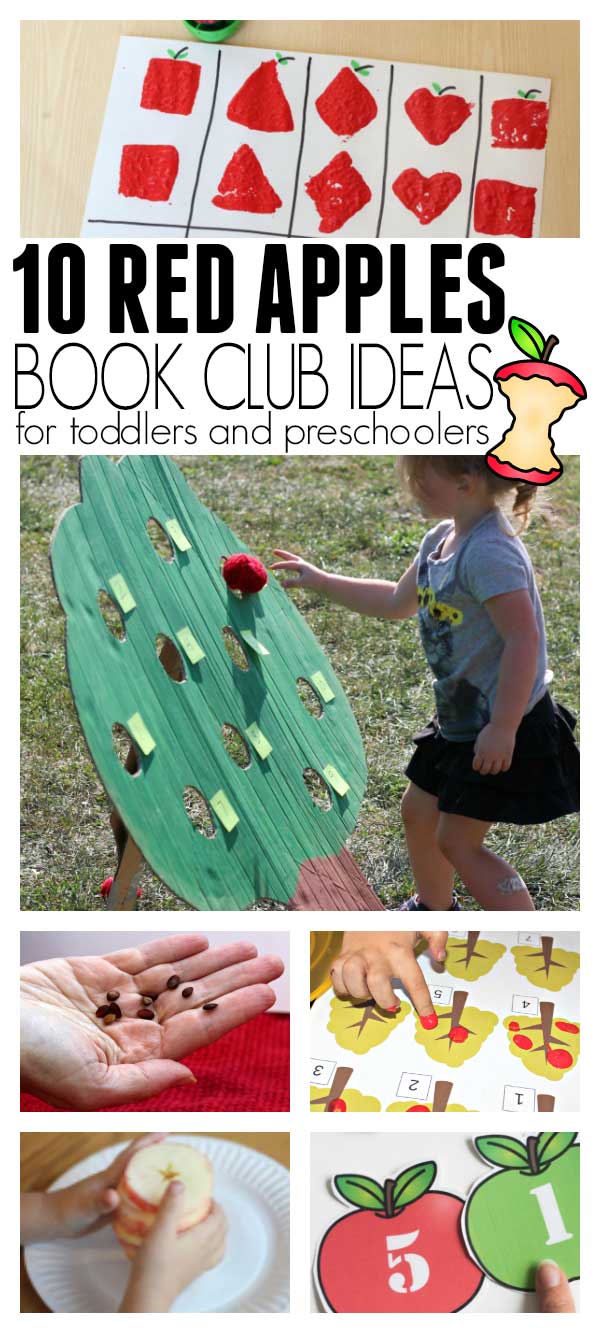 You can find all of this year's themes and featured books for The Virtual Book Club for Kids here!
Weekly Virtual Book Club Plans
Get ideas for activities, crafts and recipes based on popular themes and featured books straight to your inbox each week to inspire you to connect and create with your children
Featured Book for Apple Week on The Virtual Book Club for Kids
Links below may earn us a small commission if you purchase a book or resource from them.
This week's featured book is
10 Red Apples
by Pat Hutchins is ideal for Toddlers and Preschoolers.
At the end of the Activities you will find a selection of additional books that could be used as well as our suggested feature book or in exchange for if you find it difficult to source.
Activities and Ideas for Apple Week
From the Co-ordinators at The Virtual Book Club for Kids this week we are sharing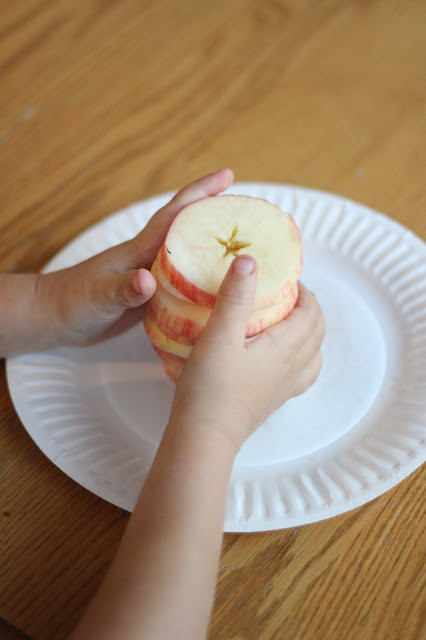 From Kristina over on Toddler Approved – Apple Stack Game and Snack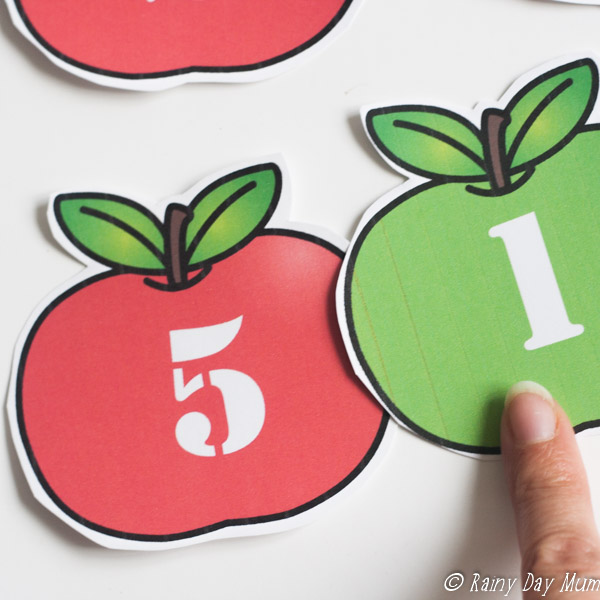 From Cerys at Rainy Day Mum – Red Apple Number Bonds to 10

And lastly Kim at The Educators' Spin on It – Apple Theme STEM Activity for Preschoolers
Don't forget to come and join over 7000 others in our Weekly Virtual Book Club for Kids Facebook Community to connect, share ideas and have your questions answered about the themes, featured books and activities we share each week.
APPLE ALPHABET & NAMES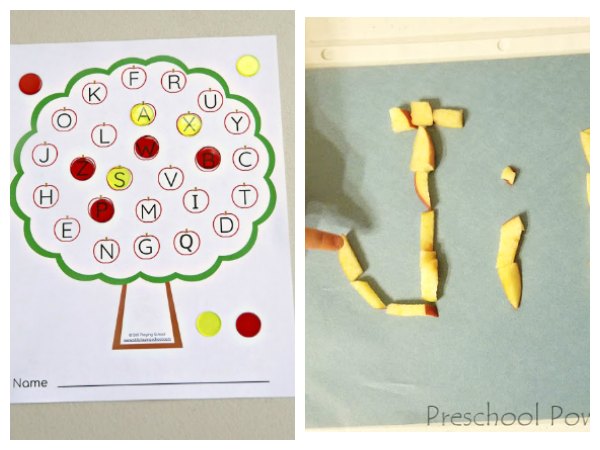 Apple Tree Alphabet Letter Match – Still Playing School
Apple Piece Names – Preschool Powol Packets
APPLE NUMBER AND OTHER MATH ACTIVITIES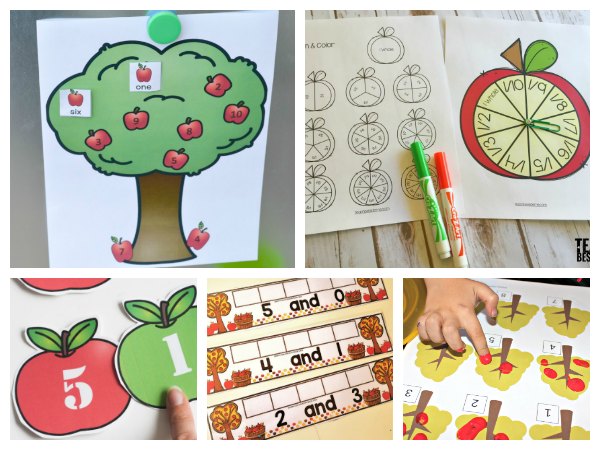 Sea of Knowledge – Apple Addition within 5 Dough Strips
Fingerprint Apple Counting Activity – Messy Little Monster 
Apple Math: Counting & Fractions Teach Beside Me
Ten Red Apples: Number Words Activities- Growing Book by Book
Red Apple Number Bonds to 10 – Rainy Day Mum
APPLE SENSORY ACTIVITIES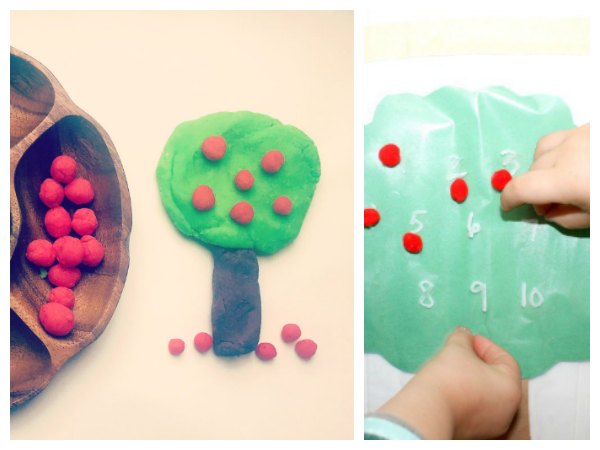 Apple Tree Playdough – Clare's Little Tots
Apple picking sticky wall – views from a Step stool
APPLE RECIPES AND COOKING ACTIVITIES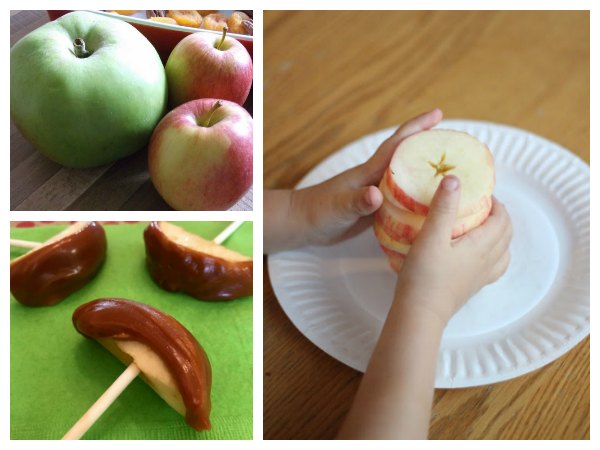 Caramel Apple Pops-The Moments at Home
Apple Stack Game and Snack- Toddler Approved
APPLE STEM AND SCIENCE ACTIVITIES
Jumping Apple Seeds- JDaniel4's Mom
Apple Theme STEM Activity for Preschoolers – The Educators' Spin On It 
APPLE PRE-WRITING ACTIVITIES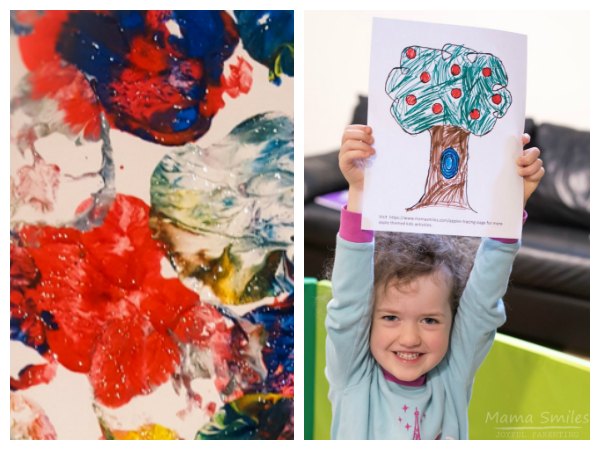 Glitter Apple Stamping – My Bored Toddler
APPLE MOTOR SKILLS ACTIVITIES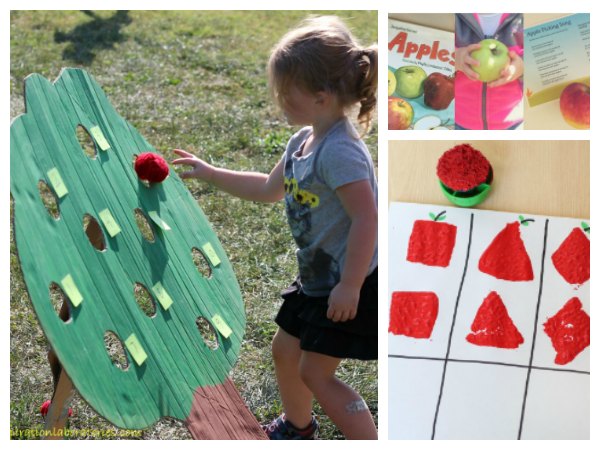 Apple Farm Song with Movement – My Storytime Corner
Apple Tree Gross Motor Game – Inspiration Laboratories
Visual Perception Apple Activity – The OT Toolbox
Weekly Virtual Book Club Plans
Get ideas for activities, crafts and recipes based on popular themes and featured books straight to your inbox each week to inspire you to connect and create with your children
Additional Book for the Apple Week Theme
Ten Apples Up on Top by Dr Seuss
Apples, Apples, Apples
by Nancy Elizabeth Wallace
Apple Pie ABC
by Alison Murray
Orange Pear Apple Bear
by Emily Gravett
Apples
by Gail Gibbons
Apple Pie Tree
by Zoe Hall
Share this Apple Book Club for Kids Plan with others