This week we have a Bear theme for you and your preschoolers to enjoy for our Weekly Virtual Book Club for Kids. We are featuring Bear Snores On by Karma Wilson and have 5 simple activities to play, learn, create and have fun with your preschoolers. So here we go our Activity Plan for Bear Week featuring Bear Snores On.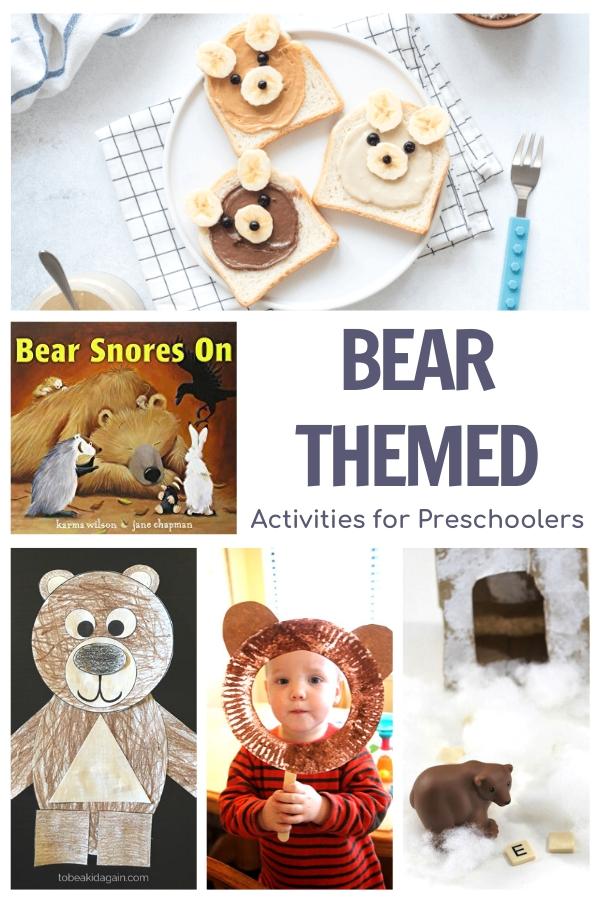 Virtual Book Club for Kids Featured Book Bear Snores On
We have included links to the books on Amazon. As an associate, we may earn from qualifying purchases.
We love the Bear books by Karma Wilson and Bear Snores On is a really lovely book to read with your preschooler during winter and ideal for our Bear Theme this January.
LOOK WHAT'S NEW!
DOUBLE DOUBLE TOIL AND TROUBLE!
Our Halloween Book and Activities Mini-Pack for Toddlers and Preschoolers is NOW AVAILABLE in our brand new store
7 Fun Step-by-Step Activities to host your own week of Virtual Book Club for Kids at home with picture book recommendations, songs and rhymes plus a supply list making it possible to have a not so scary Halloween week with your kids
In winter Bear goes and hibernates in his cave but a terrible storm arrives and all of his friends venture into the cave as well for safety and have a party.
Discover what happens when Bear awakes early and sees the party happening around him.
Bear Week Activity Plan for Preschoolers
Our bear week this week has 5 easy and fun activities to do with your preschooler.
How you structure them throughout the week is up to you but one of the hosts of the book club has put together this simple activity per day schedule that you could follow.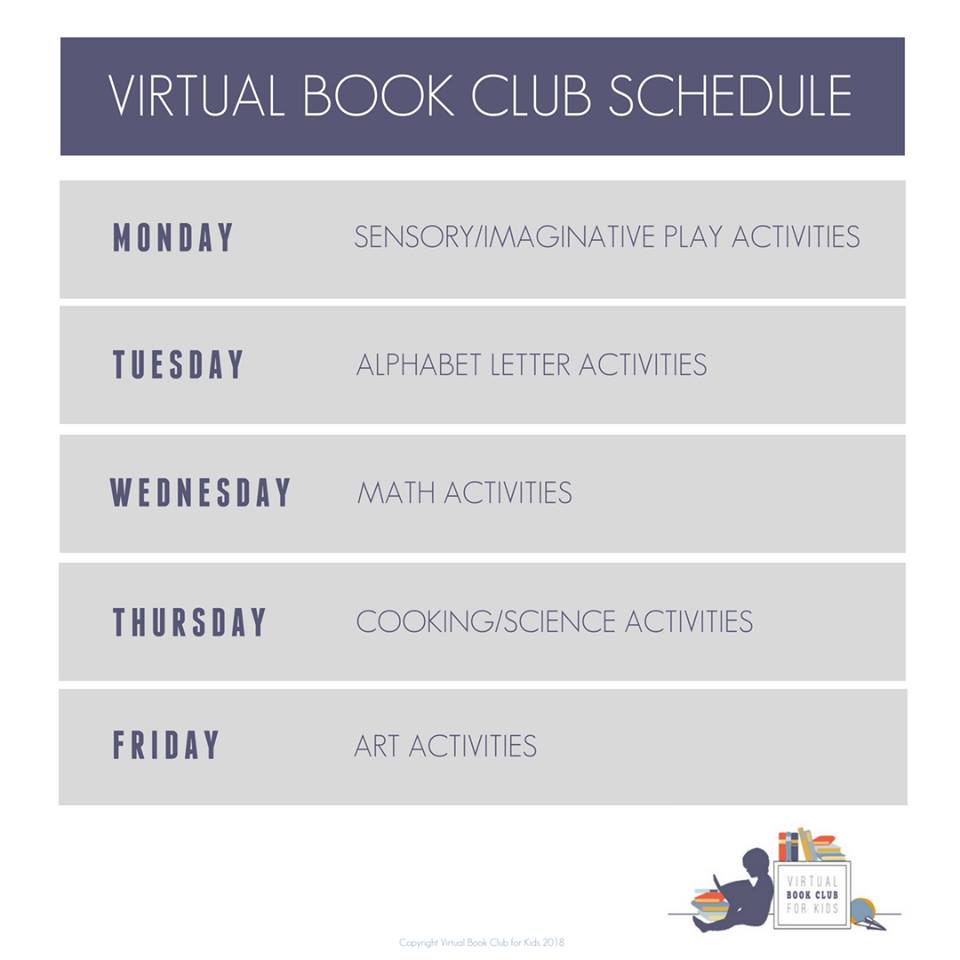 Sensory Activity for Bear Week
This week's sensory activity is a cave sensory play idea.
When we did this we switched out the shredded paper for leaves that we had found on our nature walks which worked really well.
Bear Week Alphabet Activity
Keeping with the bear cave theme our alphabet activity this week is a Bear Cave Letter Game to play.
Math Activity for Preschoolers for Bear Theme
Our math activity for preschoolers this week is a Build a Bear Shape Craft so a little learning whilst making as well.
Bear Snack
For our snack this week we have bear toast. So simple to make and tastes delicious.
The simple instructions can be found on the link above.
Bear Craft For Preschoolers
This week's craft is to make our very own Bear Mask.
So easy and so much fun to do.
More Bear Themed Activities to Do when Reading Bear Snores On
If you are looking for more activities to do with your preschoolers when reading Bear Snores on. Then head over to our Bear Week Pinterest Board below to find even more ideas that we love.
More Bear Books for Preschoolers
We have picked 3 more Bear Books that you and your preschooler may enjoy this week below.
Next Week on The Virtual Book Club for Kids
Next week's Virtual Book Club for Kids theme is Kindness and the featured book We're All Wonders by R.J. Palacio