This week we have a Bear theme for you and your preschoolers to enjoy for our Weekly Virtual Book Club for Kids. We are featuring Bear Snores On by Karma Wilson and have 5 simple activities to play, learn, create and have fun with your preschoolers. So here we go our Activity Plan for Bear Week featuring Bear Snores On.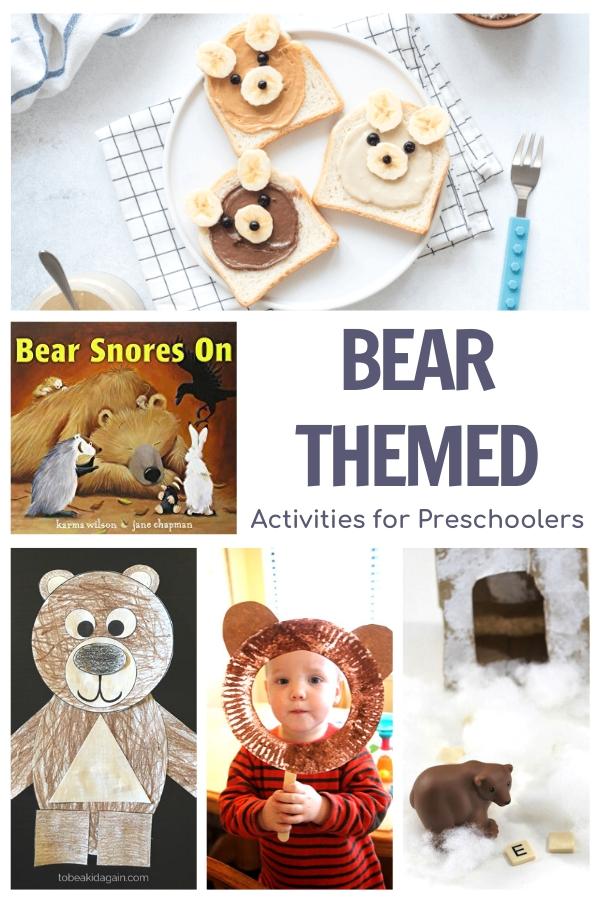 Find Your Activity Plan Here
Virtual Book Club for Kids Featured Book Bear Snores On
We have included links to the books on Amazon. As an associate, we may earn from qualifying purchases.
We love the Bear books by Karma Wilson and Bear Snores On is a really lovely book to read with your preschooler during winter and ideal for our Bear Theme this January.
In winter Bear goes and hibernates in his cave but a terrible storm arrives and all of his friends venture into the cave as well for safety and have a party.
Discover what happens when Bear awakes early and sees the party happening around him.
Here's the Read Aloud of this story available on Youtube.
Weekly Virtual Book Club Plans
Get ideas for activities, crafts and recipes based on popular themes and featured books straight to your inbox each week to inspire you to connect and create with your children
Bear Themed Songs for Preschoolers
The Bear Went Over the Mountain Song
Teddy Bear Teddy Bear Turn Around Song
We're Going on a Bear Hunt Song
Bear Week Activity Plan for Preschoolers
Our bear week this week has 5 easy and fun activities to do with your preschooler.
How you structure them throughout the week is up to you but one of the hosts of the book club has put together this simple activity per day schedule that you could follow.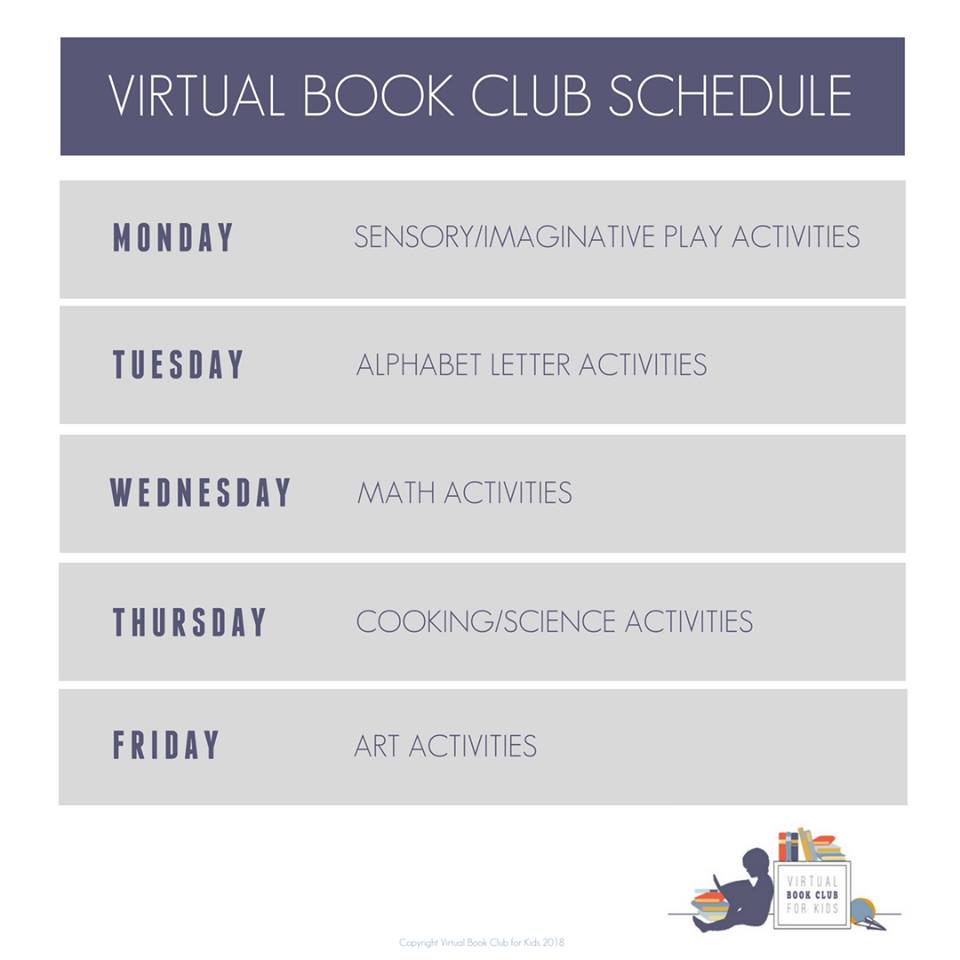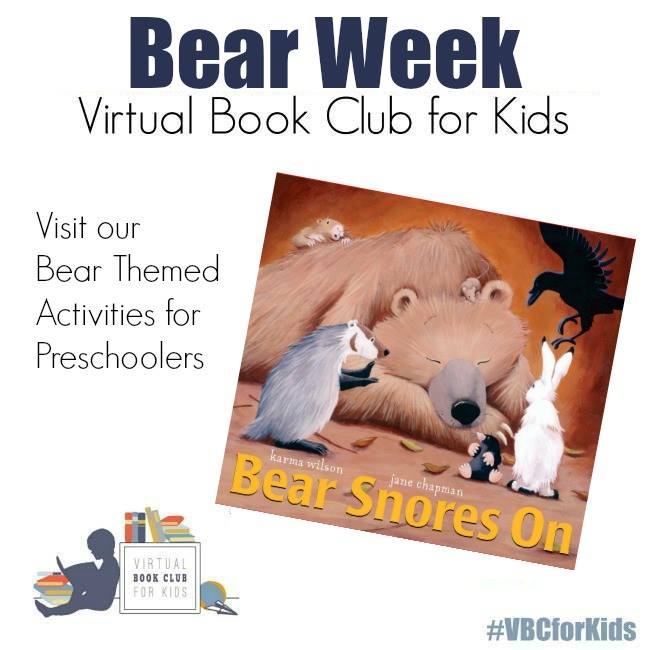 Bear Themed Weekly Plan for Preschoolers
Bear Snores On Themed Activity Plan for Bear Week with Preschoolers
A fun week of planned activities for preschoolers featuring the book Bear Snores On by Karma Wilson for a week of easy low prep activities on bears.
Bear Themed Activities to Do when Reading Bear Snores On on Pinterest
If you are looking for more activities to do with your preschoolers when reading Bear Snores on. Then head over to our Bear Week Pinterest Board below to find even more ideas that we love.
More Bear Books for Preschoolers
We have picked 3 more Bear Books that you and your preschooler may enjoy this week below.
More Bear Books to Read with Activity Plans on the Virtual Book Club for Kids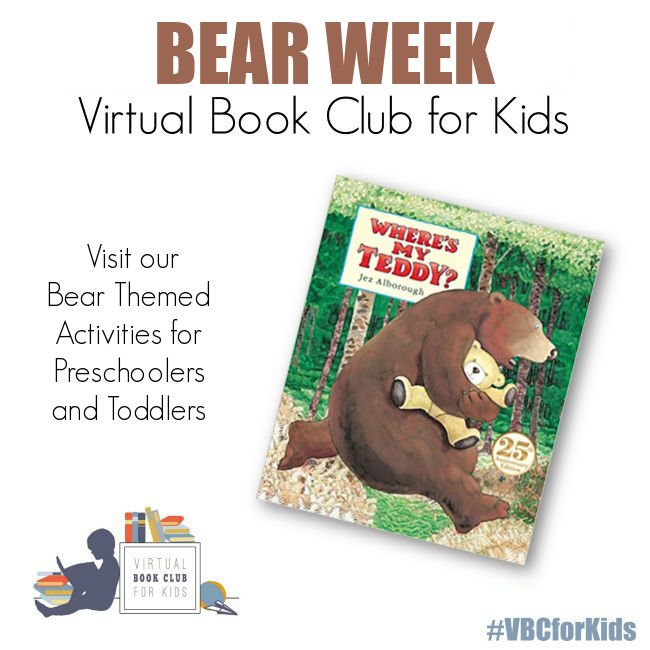 Looking for other activity plans for bears inspired by books then check out our week plan for the book Where's my Teddybear by Jez Alborough.