This week with our preschoolers we are celebrating the start of Black history month with a week of activities inspired by Dream Big Little One and Follow your Dreams Little One. We have 5 simple activities to play, learn, create and have fun as well as some songs and rhymes and extra books and activities for you to do and read if you are looking for more ideas. So here you go a week of Black History Activities for Preschoolers planned for you.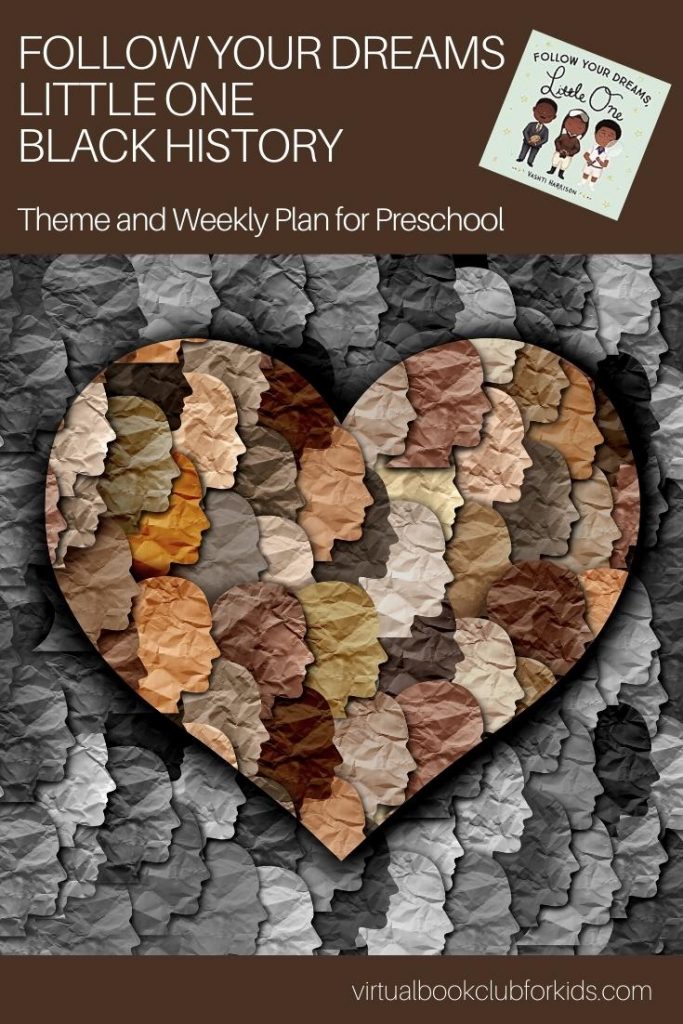 Find Your Activity Plan Here
Dream Big Little One and Follow your Dreams Little One Featured Virtual Book Club for Kids Books
We have included links to the books on Amazon. As an associate, we may earn from qualifying purchases.
This week for the Virtual Book Club for Kids we have chosen 2 books by the same author to feature. Dream Big Little One and Follow your Dreams Little One by Vashti Harrison. In these board books versions of the popular Little Leaders: Bold Women in Black History and Little Legends: Exceptional Men in Black History you can introduce your preschooler to some amazing women and men that have made a difference and impact on the world.
If you can't get copies of these books to inspire your preschoolers then check out the readings below and read along together.
Weekly Virtual Book Club Plans
Get ideas for activities, crafts and recipes based on popular themes and featured books straight to your inbox each week to inspire you to connect and create with your children
Black History Songs and Rhymes
We try and include some songs and rhymes each week in our activity plans here's some for you to get moving to and enjoy with your preschoolers this week.
What I am
Listen, Act, Unite
Color of Me
Black History Activity Plan
Although we don't have a set plan we do suggest that you follow a schedule of activities so that you have something to build on and do each day of the week. You can find our simple activity plan below and then use the activities below to set up for the day.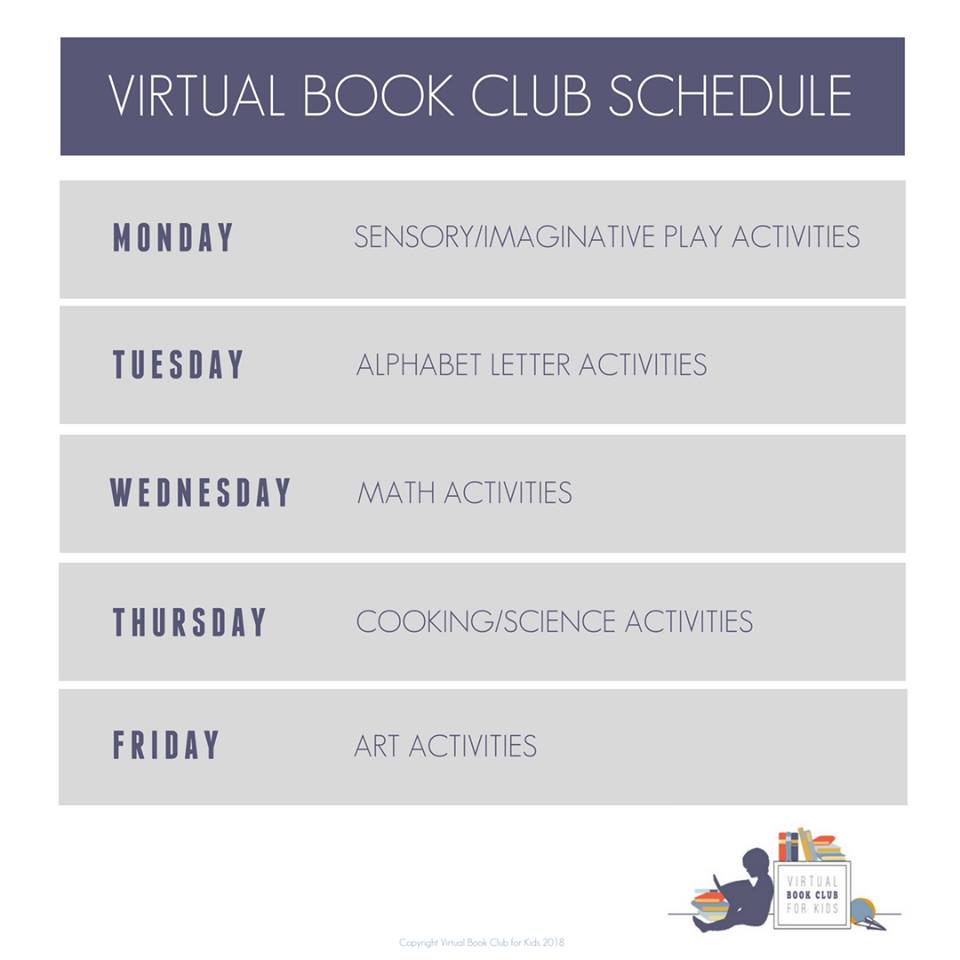 Dream Big Little One and Follow Your Dreams Little One Week Activity Plan
As we celebrate the start of Black History month here are our simple, easy, low prep activities for you and your preschooler to do together inspired by the books Dream Big Little One and Follow Your Dreams Little One by Vashti Harrison.
Diverse Playdough for Sensory Play
Let's make some easy diverse playdough this week and use it for activities and sensory play. This easy recipe (just watch the reel above) is great and don't forget to go follow @dramamamareads on Instagram too.
Black History Giant Word Search
Our literacy activity is a giant wall word search for your preschooler to do. This fantastic idea from Happy Toddler Playtime is great for working on letter and word recognition. Adapt it by making a simple list for your child to match or more complex with a huge wordsearch you've created yourself. We love the provided list.
Color of Us Activity
For math this week we are exploring color with a simple activity from @polishedplayhouse over on Instagram. Keep the colored papers handy as you'll need some for our fun art and craft activity at the end of the week.
African Drum Snack & Black History Month Music
For our snack lets create a tasty African drum and listen to some fantastic music to inspire us. Check out the snack here and scroll down this book list to get to the spotify list that the author has put together for you to listen to.
Black History Handprint Crafts
This week we have a simple handprint craft from Happy Toddler Playtime for you to do. Our favourite the Dr Mae Jemison one to head off into space with.
More Activities for Black History Month with your Preschoolers
Would you like to continue the learning about Black History further then follow and explore our Black History Board on Pinterest for more ideas
More books about Black History for Preschoolers
Looking to increase your reading about Black History with your preschoolers then check out these other books we recommend for you and they to enjoy.