Did you join in for our Ornament Week last week here on the Virtual Book Club for Christmas as we count down to Christmas Day with our preschoolers and toddlers? This week we are focusing on the Christmas Tree and have a fun book featuring our favourite Farm Yard Vehicle The Little Blue Truck. So scroll down and discover your Christmas Tree Activity Plan for Preschoolers and our featured book The Little Blue Truck's Christmas by Alice Schertle.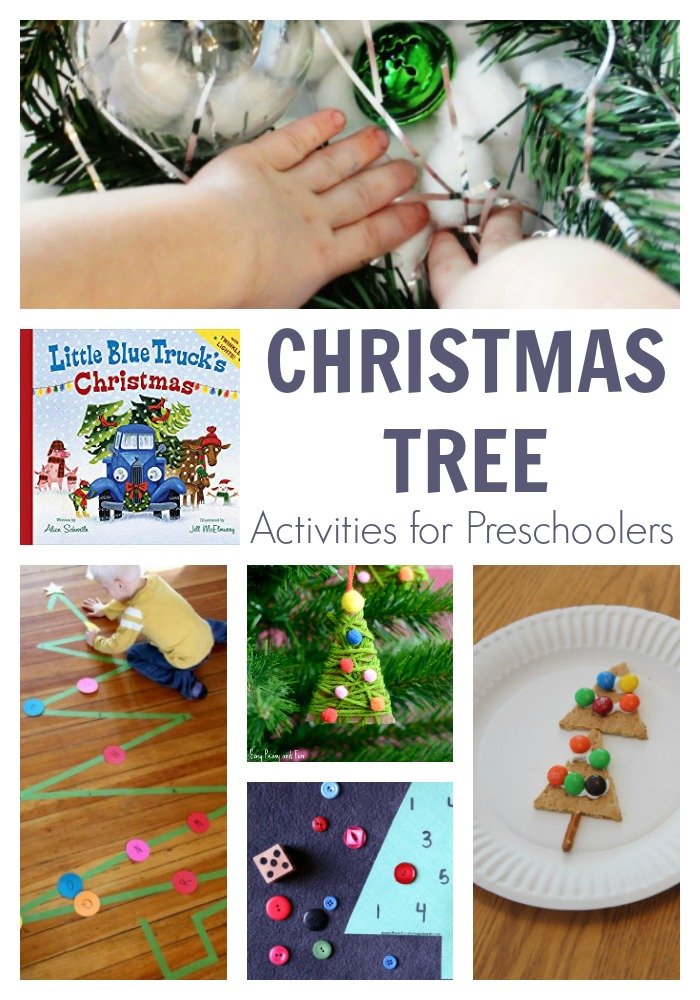 Find Your Activity Plan Here
Virtual Book Club for Kids Featured Book The Little Blue Truck's Christmas
We have included Amazon links to the books we recommend. If you purchase via the books we may earn a small commission.
We do love the Little Blue Truck here at The Virtual Book Club for Kids. This Christmas version Little Blue Truck's Christmas by Alice Schertle is a lovely Christmas Counting Book for toddlers and preschoolers. Featuring rhymes and repetition it's great to read during the holiday season. The Little Blue Truck has an important job to do he has to collect and then deliver the Green Christmas Trees to his farmyard friends near and far. Count up and down to 5 with this story and wait for the twinkle lights at the end.
Weekly Virtual Book Club Plans
Get ideas for activities, crafts and recipes based on popular themes and featured books straight to your inbox each week to inspire you to connect and create with your children
Little Blue Truck's Christmas Activity Plan for Preschoolers
We have picked 5 easy activities based on this theme. Pick the one that appeals to you the most, try a few or if you are looking for more structure for your days then check out our weekly suggested schedule and plan to try all 5.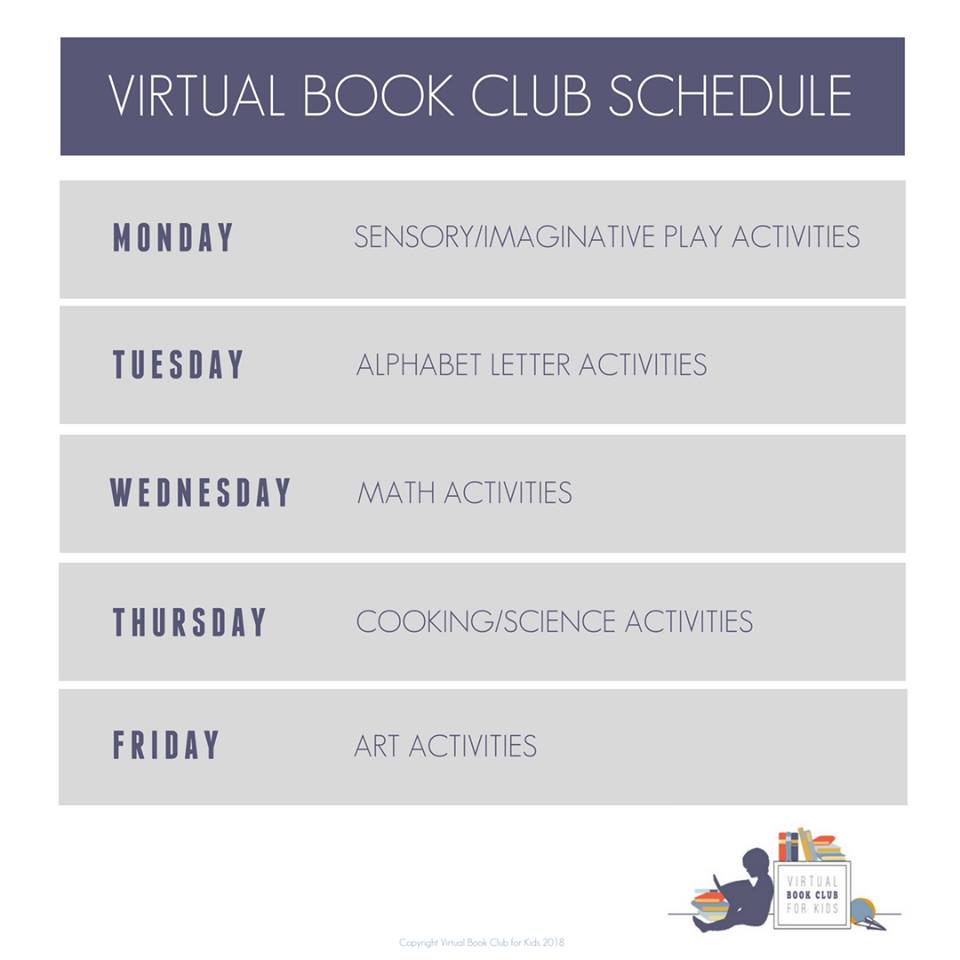 Christmas Tree Sensory Activity for Preschoolers
For this week's Sensory Activity we have a Christmas Sensory Bin to put together for your preschooler.
You could for a "scented" experience swap out the artificial tree for some real Christmas Tree branches either from your own or why not go for a walk and find some pine trees and collect a few for the bin.
Alphabet Activity for The Little Blue Truck's Christmas
This alphabet activity is to create an ABC Christmas Tree that your kids will love to play with.
If your children aren't up to learning Upper and Lowercase letters then switch this idea for a matching the letters, or even just those in their name so that they can become familiar with those specific letters first. There are also ideas for other activities at the bottom of the how to.
Christmas Tree Math Activity for Preschoolers
Our Math Activity this week is to play a little game with this Christmas Tree Math Game.
Roll and count then match the number on the tree. This is great to work on number recognition and counting.
Little Blue Truck's Christmas Snack Idea
A quick snack for you and your preschooler to make and enjoy this week is this Cute Christmas Tree Snack.
No cooking involved and it's a great "craft" as well.
Christmas Tree Craft for Preschoolers
This week's Art and Craft Activity for Preschoolers is this simple Yarn Wrapped Tree Ornaments.
It works on fine motor skills as well as creating a cute keepsake ornament for the Christmas Tree.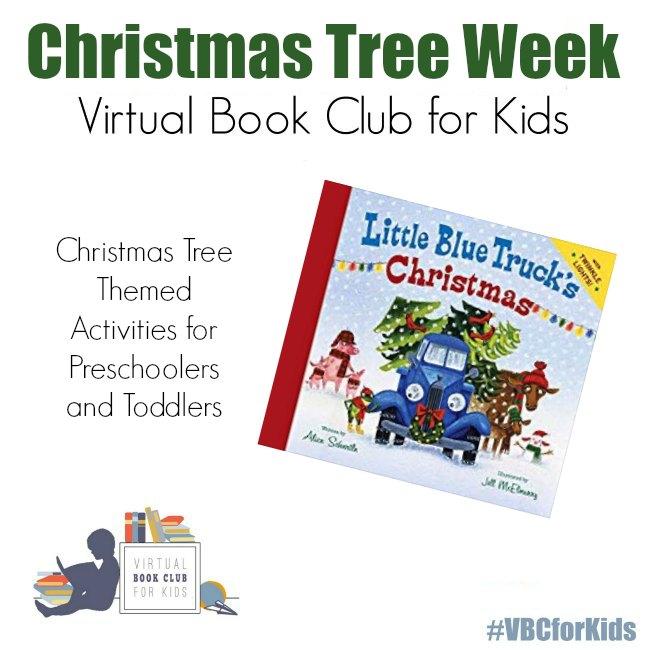 More Christmas Tree Books for Preschoolers
Whether you want to supplement your book basket this week or you find it difficult to get hold of The Little Blue Truck's Christmas we have 3 other books that we recommend as parents and teachers that your preschoolers will love.
Mr Willowby's Christmas Tree by Robert Barry
The Littlest Christmas Tree by R.A. Herman
Monster Needs a Christmas Tree by Paul Czajak
More Christmas Activity Plans for Preschoolers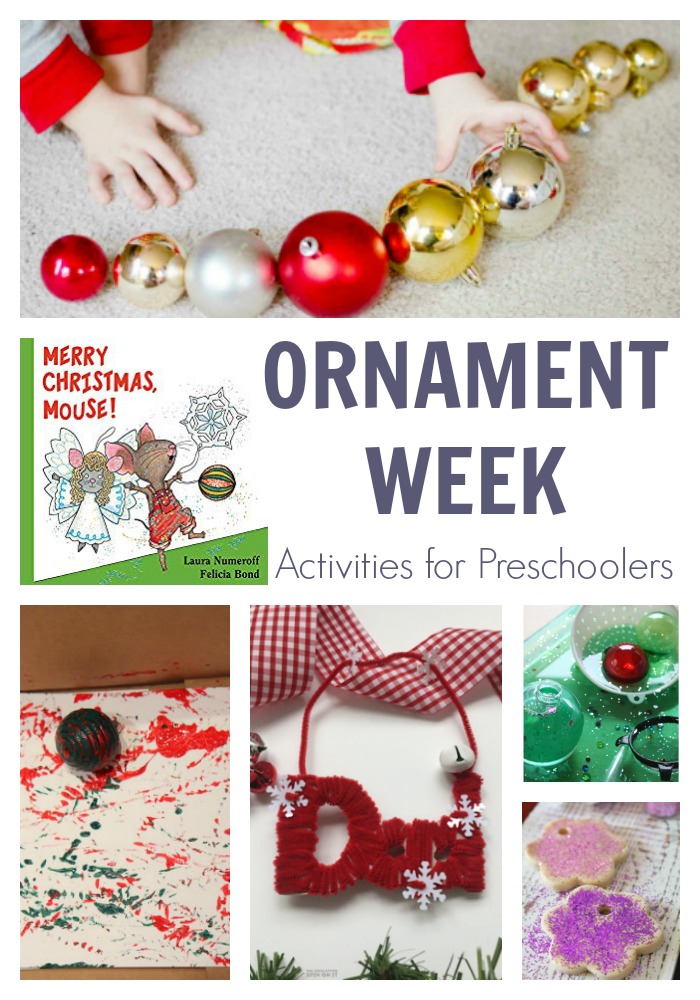 Merry Christmas Mouse Ornament Themed Week For Preschoolers