This week we have a fun counting theme for you and your preschooler featuring the book 10 Little Rabbits by Virginia Grossman and Sylvia Long. So get ready for a week of number fun and enjoy this beautiful picture book along with us. If you are looking for more ideas, activities and books carry on reading past the plan and you will find other recommendations for you and your preschoolers so enjoy.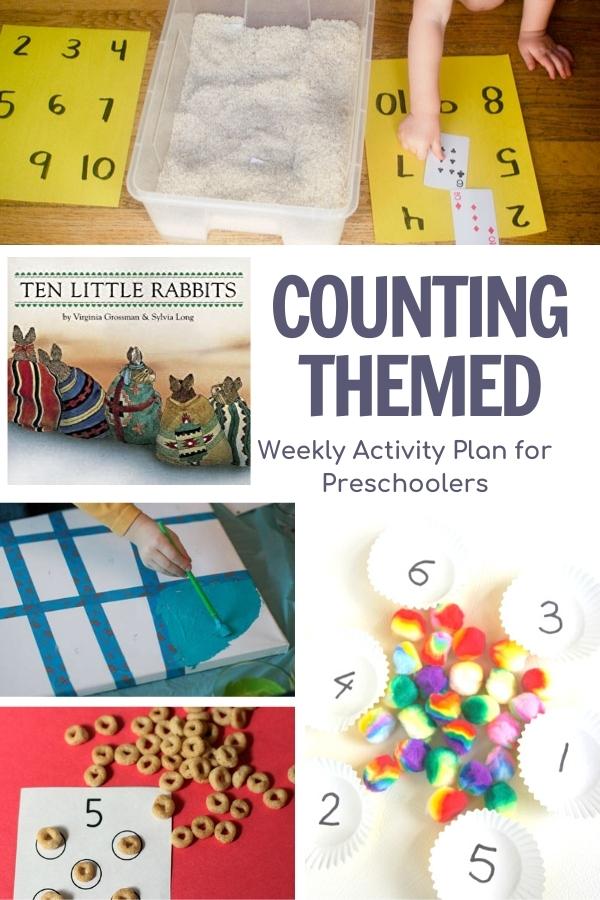 Find Your Activity Plan Here
10 Little Rabbits by Virginia Grossman and Sylvia Long Featured Book
We have included links to the books on Amazon. As an associate, we may earn from qualifying purchases.
This week's featured book is Ten Little Rabbits by Virginia Grossman and Sylvia Long. It's a lovely counting book for toddlers and preschoolers featuring Native American culture.
With beautiful illustrations the book follows the rabbits from 1 through to 10 carrying out different tasks throughout.
If you haven't got a copy - why not read along with us in the video below
Weekly Virtual Book Club Plans
Get ideas for activities, crafts and recipes based on popular themes and featured books straight to your inbox each week to inspire you to connect and create with your children
Counting Songs and Rhymes
We like to move and sing and rhyme so each week we include some fun songs and rhymes for you and your preschooler to enjoy in our activity plans check them out below and have fun.
Ten in the Bed
Funky Counting Song
How Many Fingers
Weekly Activity Plan Structure
Each week we provide 5 simple activities for you and your preschooler to enjoy. Although we don't have a full lesson plan we do have recommended structure for the week if you are spreading the activities out.
You can see the structure below.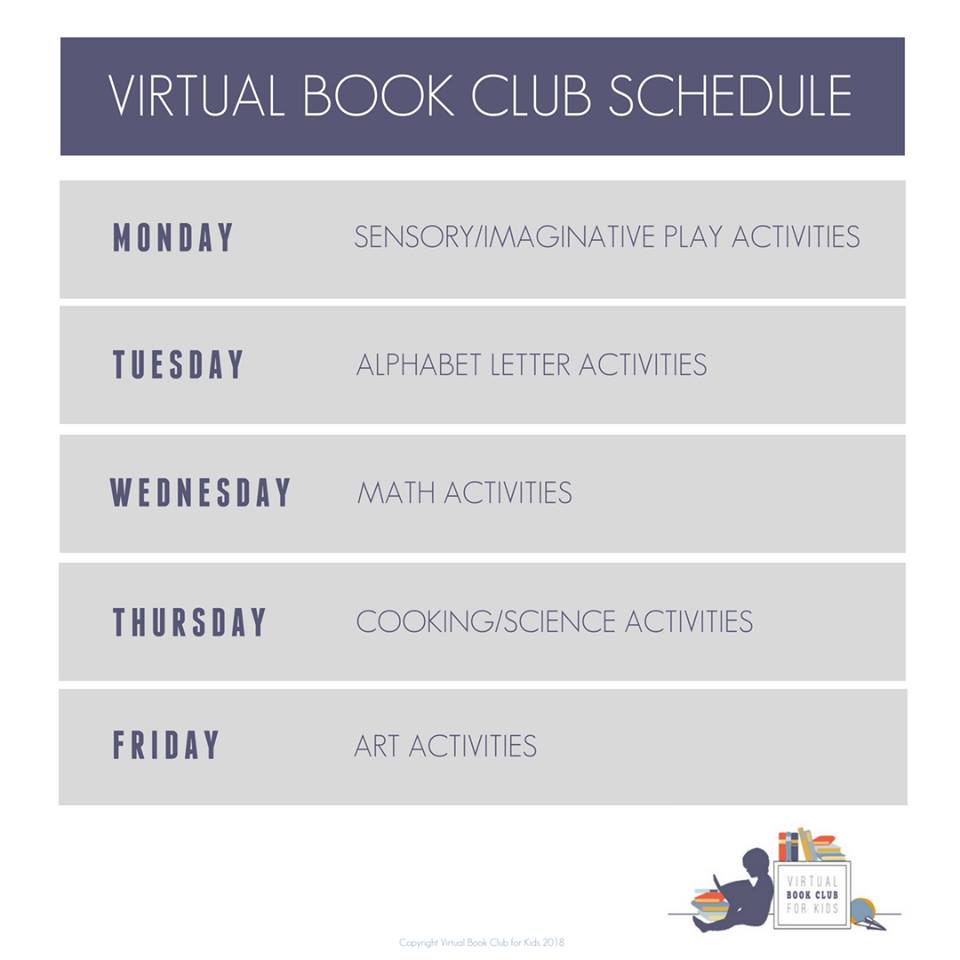 Ten Little Rabbit Activity Plan for Counting Week for Preschoolers
A fun week of planned activities for counting for preschoolers featuring the book Ten Little Rabbits by Virginia Grossman.
More Preschool Counting Books to Read Together
If you would like other book suggestions or more to read together this week check out our 3 favorite counting books to read together below.
More Activity Plans to Complement the Week
Why not combine these activities with our Number Week and Shape week for some more maths themed fun.