This month for Virtual Book Club for Kids we are featuring books by Paul Galdone! Paul Galdone is known for his retellings of classic tales.
Today we are sharing several simple crafts and activities inspired by classic tales. These crafts and activities will go along great with books by Paul Galdone!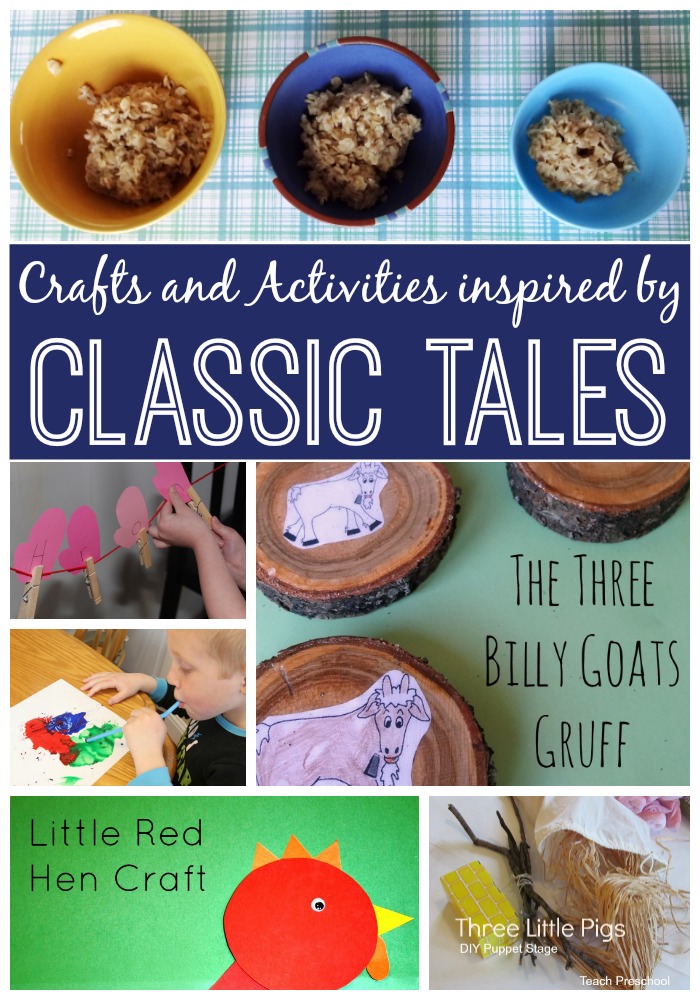 Come make a DIY Puppet Stage for The Three Little Pigs over at Teach Preschool.
Toddler Approved is huffing, puffing, and BLOWING while painting like the "big bad wolf."
Reading Confetti shares 3 ways to retell classic tales.
Help The Three Little Kittens hang their little mittens out to dry over at Play Dr. Mom.
Try The Three Bears Porridge Experiment with Inspiration Laboratories.
Fantastic Fun and Learning shares a simple way to make The Little Red Hen craft out of shapes!
Tell the story of The Three Billy Goat's Gruff with Growing Book by Book's fabulous literacy extension idea.
You can find more Virtual Book Club for Kids book inspired crafts and activities over on our pinterest board!
What is your favorite classic tale?
If you'd like to link up a Paul Galdone inspired craft of activity, you can add it to the linky at the bottom of this post!