Who doesn't love a good dinosaur book? We certainly do on the Virtual Book Club for Kids and for this week's theme of Dinosaurs we have chosen a fantastic book by one of our favourite authors Mo Willems and the book Goldilocks and the Three Dinosaurs. So get ready to stomp and roar with our dinosaur week activity plan for you and your preschooler to do at home.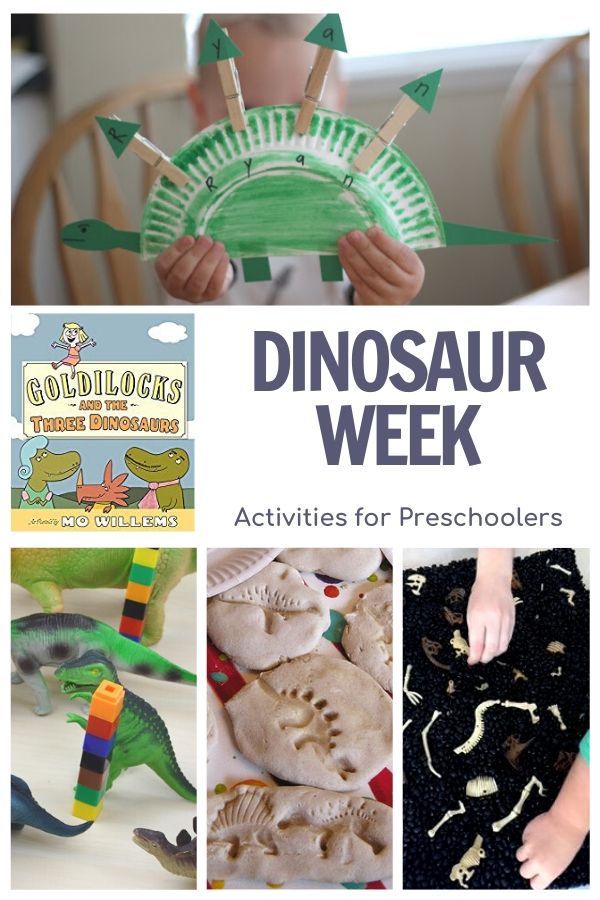 Find Your Activity Plan Here
Virtual Book Club for Kids Featured Book Goldilocks and the Three Dinosaurs
We have included links to the books on Amazon. As an associate, we may earn from qualifying purchases.
Our featured book for Dinosaur Week is Goldilocks and the Three Dinosaurs by Mo Willems. This adaption of the classic tale of Goldilocks and the Three Bears is a fun read.
If your kids like either Mo Willems books, dinosaurs or the fairy tale of Goldilocks then they will love this retelling.
Weekly Virtual Book Club Plans
Get ideas for activities, crafts and recipes based on popular themes and featured books straight to your inbox each week to inspire you to connect and create with your children
Dinosaur Week Activity Plan for Preschoolers
This week's plan featured 5 fun activities on the theme of dinosaurs. If you are looking for more dinosaur book then check out our recommendations below.
Although we have a suggested schedule (see below) for using this activity plan with an activity a day it's really up to you how many or few and when you do the activities.
Some parents like to host a playdate others do a couple of activities plus more that we suggest from our Dinosaur Week Pinterest Board below.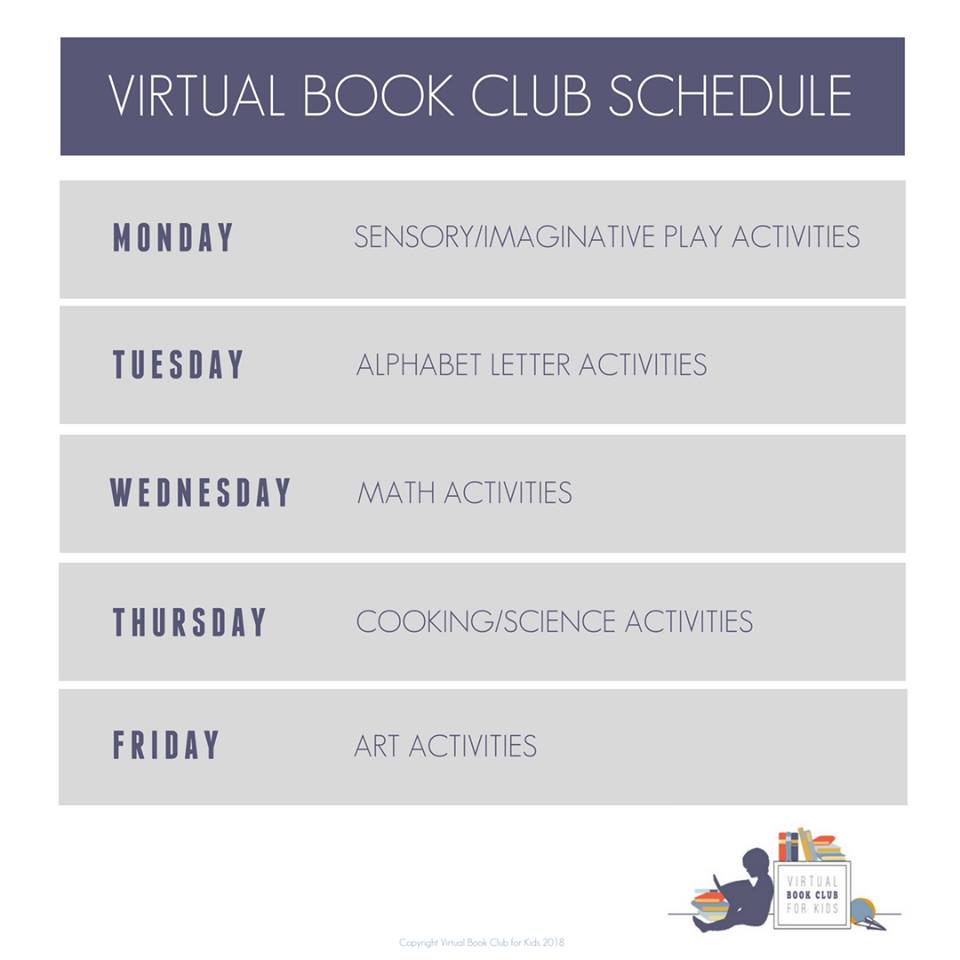 Dinosaur Sensory Activity for Preschoolers
This week's sensory activity we are digging up dinosaurs in a sensory bin. This is a low mess and easy to set up activity that you can keep out all week for your preschoolers to play with.
Name Activity for Dinosaur Week
This week's alphabet and letter focus is revisiting names and we have a cute name dinosaur to make. Check out the activity and use it with your kids to help them learn to read and spell their names.
Dinosaur Math Activity for Preschoolers
We're doing something different this week for our math activity and measuring dinosaurs. This is such a fun and simple way to start children with measurements.
Delicious Dinosaur Snack for Preschoolers
We have a roarsome snack this week with these dinosaur tail sandwiches. Aren't they fantastic? If you do make them don't forget to tag us on Instagram or share in our Facebook Group!
Dinosaur Craft for Preschoolers
We are making fossils this week with this fantastic salt dough fossil craft for preschoolers.
More Dinosaur Activities for Preschoolers
If you are looking for even more dinosaur activities to share with your preschoolers this week then check out our Dinosaur Week Board below on Pinterest.
Dinosaur Books for Preschoolers
Sometimes we get asked for other book suggestions or alternatives to our featured book for parents and their preschoolers to read together. Check out these recommendations below.
How Do Dinosaurs Say Goodnight by Jane Yolen
If you Happen to Have a Dinosaur by Linda Bailey
Dinosaurs Love Underpants by Claire Freedman
Next Week on the Virtual Book Club for Kids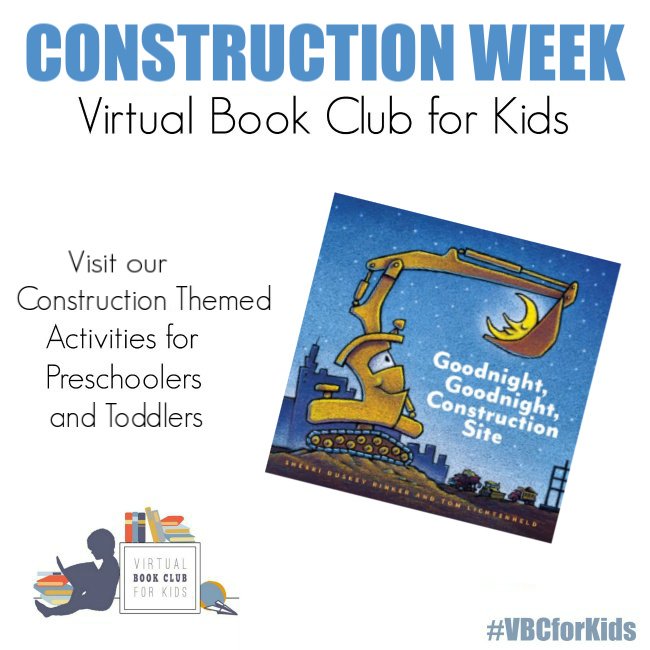 Next week's theme is Construction and our featured book Goodnight, Goodnight, Construction Site by Sherri Rinker