We are starting to count down to Christmas here on the Virtual Book Club for Kids and our first themed week is based on the classic The Gingerbread Man. We have 5 simple activities to play, learn, create and have fun with your preschoolers below as well as other Gingerbread themed books and even more ideas. So carry on reading to enjoy our Gingerbread Man Themed Week for you and your Preschoolers planned for you.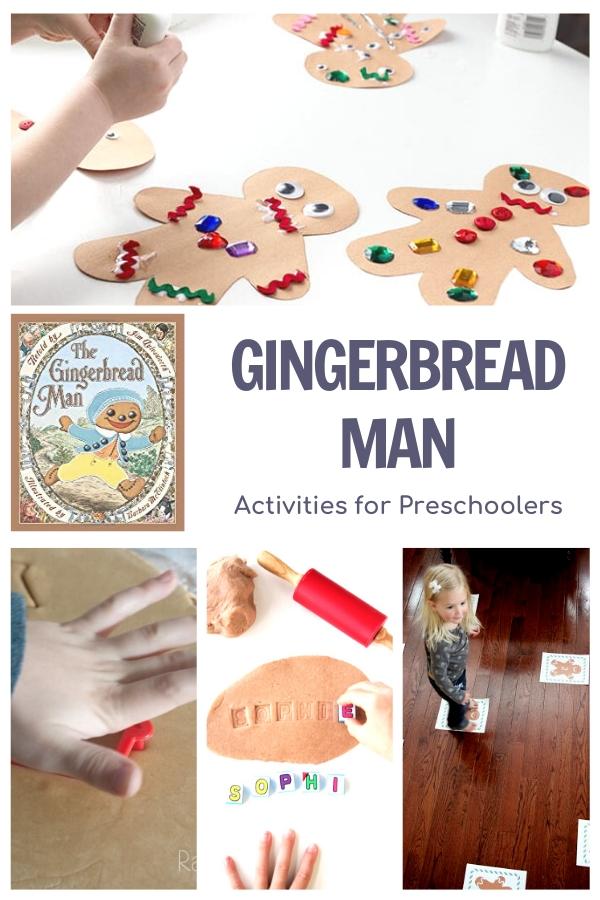 Virtual Book Club for Kids Featured Book The Gingerbread Man by Jim Aylesworth
We have included links to the books on Amazon. As an associate, we may earn from qualifying purchases.
With so many Gingerbread Man tales to chose from it can be difficult picking just one. But, we have chosen The Gingerbread Man by Jim Aylesworth for its retelling of the story for your younger kids as well as the lovely illustrations.
Below our activities, you will find some more versions that we love with a bit of a fun modern twist.
Weekly Virtual Book Club Plans
Get ideas for activities, crafts and recipes based on popular themes and featured books straight to your inbox each week to inspire you to connect and create with your children
The Gingerbread Man Themed Activities for Preschoolers
We have picked 5 fun and simple activities for you to do this week with your child that are themed around playing, learning, creating and connecting through the books.
One of our team members has put together a simple schedule that spreads the activities over the week, however, with our plans you can dip in and out as you wish to do all of the activities on one day or spreading them out and just doing 3 or 2.
Check out the idea of the 5 activities spread out over 5 days below.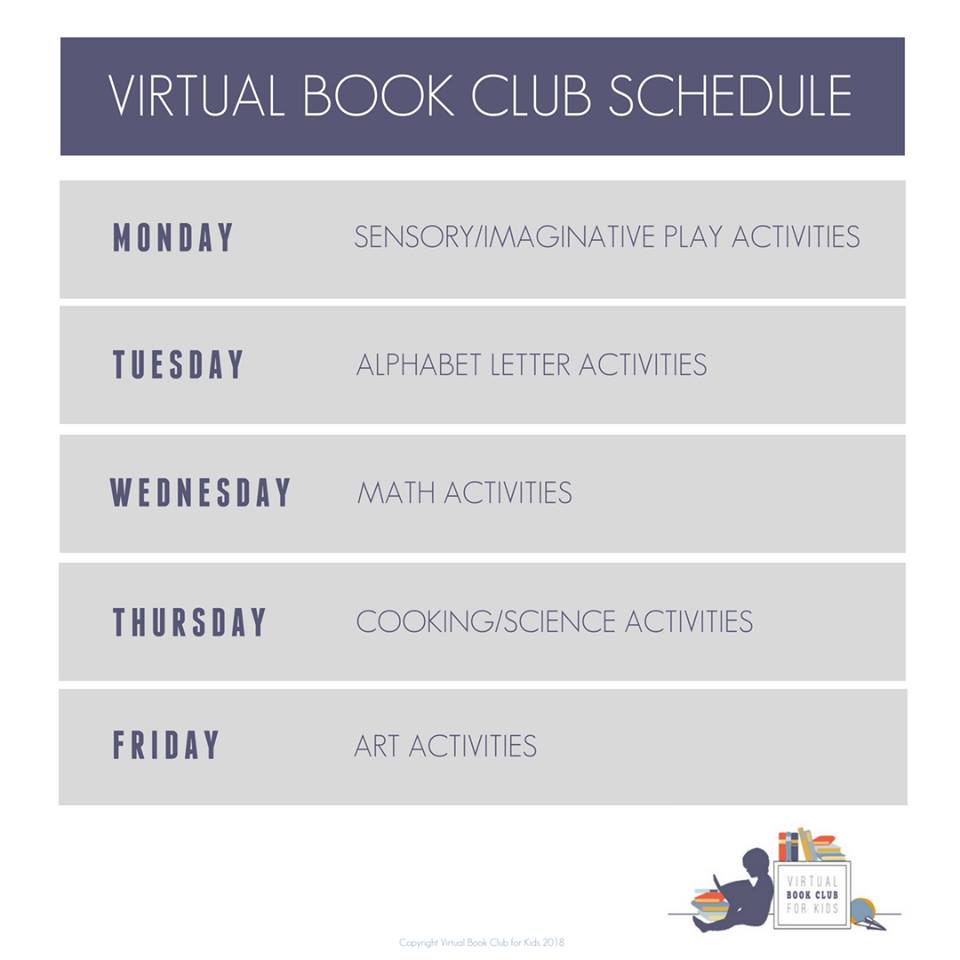 Sensory Activity Inspired by The Gingerbread Man
This week's activity is to make up some gingerbread play dough and then use it for sensory play.
We love this recipe it smells amazing but it also will last so you can bring it over between now and Christmas for your preschoolers to play with.
Gingerbread Man Alphabet activity
We are going to use that gingerbread playdough again and this time with a name and alphabet gingerbread man activity.
Start off with your child's name and then work on letter recognition or even introducing some other simple words like Mom, Dad etc...
Math Activity for Gingerbread Man Week
Get moving with this active Gingerbread Man Number Game for you and your little ones to play.
Ideal for using up some of that energy that they have this time of the year.
Make your Own Gingerbread Men - Cooking Activity for kids
We couldn't have a gingerbread man week without making our own Gingerbread Men. Check out this recipe although you do need to heat a little it makes it much easier for kids to mix and knead than others.
Gingerbread Man Craft
Time to get creative with this Gingerbread Man Collage Activity. Your kids will love to get creative and decorate their own gingerbread men.
More Gingerbread Man Themed Activities
If you would like even more ideas and suggestions for activities for this theme. Check out our Gingerbread Man Themed Pinterest Board Below.
It's full of fun ideas for you and your preschoolers to do together this week in addition to our 5 hand-picked ones above.
More Gingerbread Man Themed Books
Each week we get asked for other book recommendation around the theme to add to the reading experience.
Here are our 3 fun Gingerbread Man book recommendations for this week.
The Gingerbread Pirates by Kristin Kladstrup
Gingerbread Baby by Jan Brett
The Gingerbread Man Loose at Christmas by Laura Murray
Next Week on the Virtual Book Club for Kids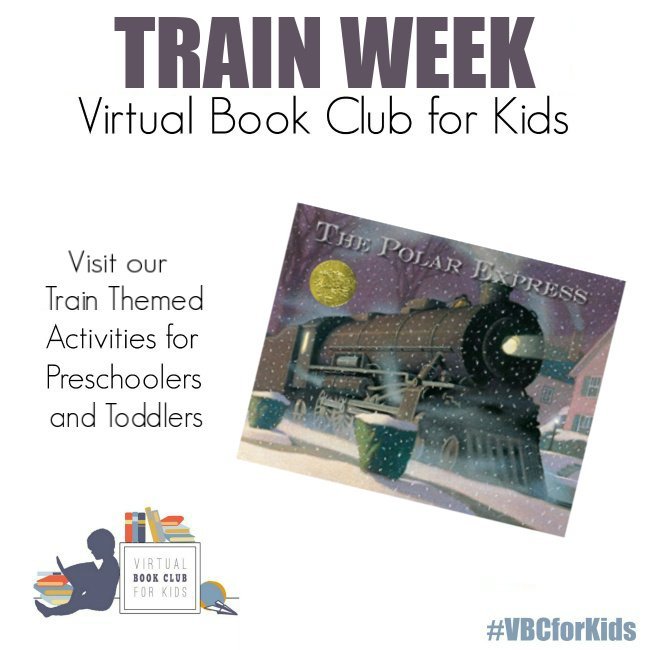 Next week's featured theme is Trains and our book is The Polar Express by Chris Van Allsburg.
More Gingerbread Themed Books & Activities
Gingerbread Men is one of our favourite Christmas Themes here on the Virtual Book Club for Kids check out these ideas for connecting books and activities for your kids.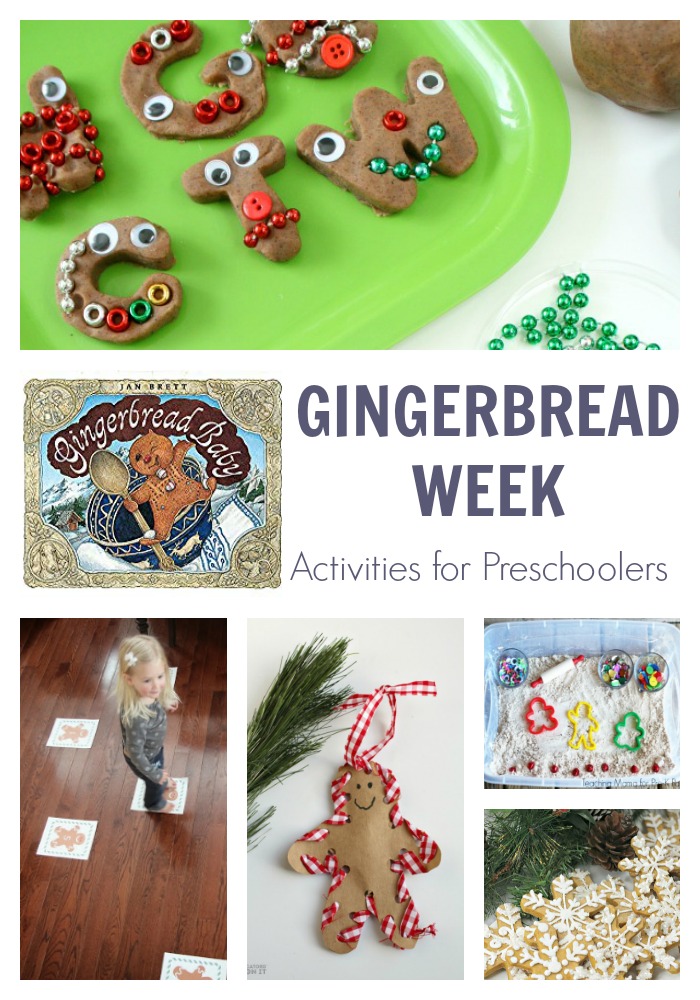 Read one of our other suggested books Gingerbread Baby by Jan Brett and have fun with some additional activities this week. Check out our Gingerbread Baby Themed Week of Fun.