We're in the Christmas mood here on Virtual Book Club for Kids and this week's theme for preschoolers is Gingerbread. It's one of our favourite themes for this time of the year and we have featured one of our favourite authors and illustrators as the book this week Gingerbread Baby by Jan Brett. If you have trouble finding the book scroll down and you can find more teacher recommended Gingerbread themed books for preschoolers after the activity plan and selection of activities this week. So here we go a week of Preschool Fun on the theme of Gingerbread featuring Gingerbread Baby by Jan Brett.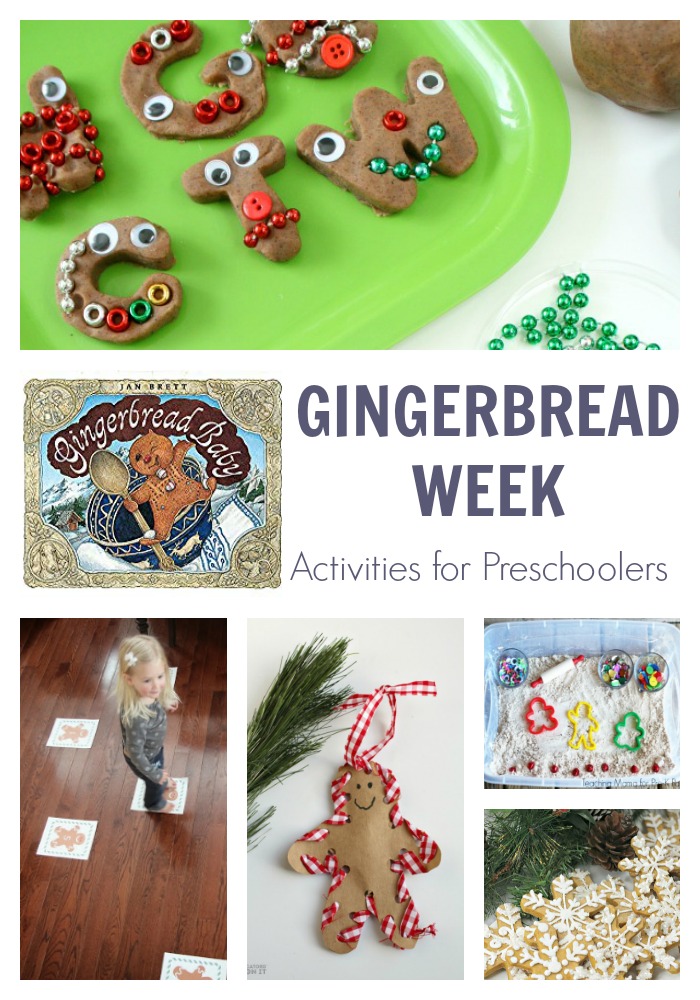 Virtual Book Club for Kids Featured Book Gingerbread Baby by Jan Brett
We have included Amazon links to the books we recommend. If you purchase via the books we may earn a small commission.
Jan Brett is one of our favourite classic authors all of the books are beautifully illustrated and focused on classic and folk tales ideal for reading with kids. In
Gingerbread Baby
Mattie makes a Gingerbread Baby and then there is an adventure that the Gingerbread baby goes on.
Weekly Virtual Book Club Plans
Get ideas for activities, crafts and recipes based on popular themes and featured books straight to your inbox each week to inspire you to connect and create with your children
Why not discover more about the author and illustrations as well as see Jan Brett read the story by watching the video below.
Gingerbread Theme for Preschoolers Activity Plan for the Week
We have picked 5 easy activities based on this theme. Pick the one that appeals to you the most, try a few or if you are looking for more structure for your days then check out our weekly suggested schedule and plan to try all 5.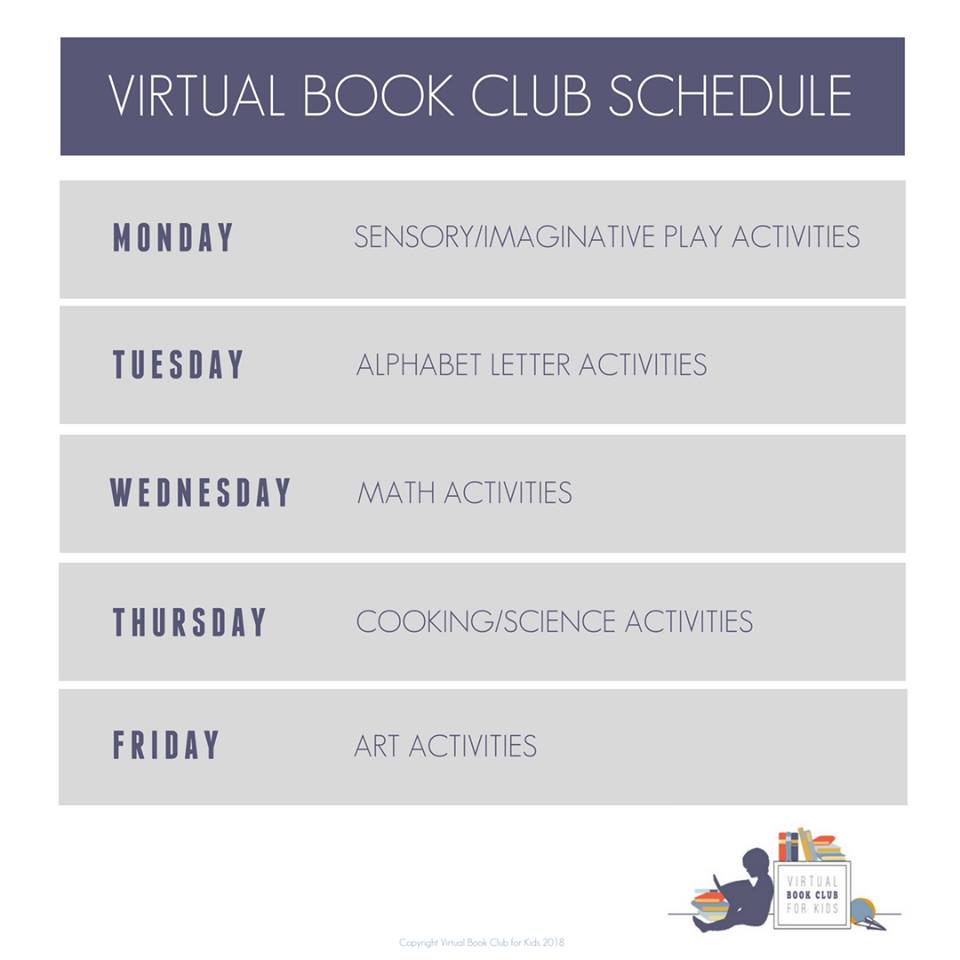 Sensory Activity for Gingerbread Week on Virtual Book Club for Kids
This week's sensory activity may get a little messy. Featuring a great homemade sensory dough this Gingerbread Cloud Dough is scented and so soft it's ideal for kids.
But watch out it does seem to get everywhere so put down your messy mat first.
Gingerbread Baby Alphabet Themed Activity for Preschoolers
We're mixing a sensory activity with a letter activity to create some Gingerbread ABC Playdough Letters.
Check out the recipe for homemade Gingerbread Playdough as it smells amazing and not at all like the playdough you get in the store.
Math Activity for Gingerbread Week with Preschoolers
Keep the kids active whilst they learn with this Gingerbread Hop Number Game.
Once you've played the game why not cut out your numbered gingerbread babies and create a number line garland to help your preschoolers with number recognition.
Gingerbread Recipe to Cook with Preschoolers
We couldn't really have a Gingerbread week without sharing a gingerbread recipe.
This recipe makes Gingerbread Snowflakes but switch out the snowflake cookie cutter for gingerbread men or other Christmas themed cutters and you can make whatever you want.
As there is no heating of the ingredients it makes it ideal to make with kids but you will need to help with the stirring and kneading of the dough as it does get a little bit tough.
Craft for Preschoolers Inspired by Gingerbread Baby
This week's craft for preschoolers is to make a Gingerbread Ornament for the Christmas Tree.
Lacing as used in this activity is ideal for preschoolers to work on fine motor skills to support learning to write properly later on.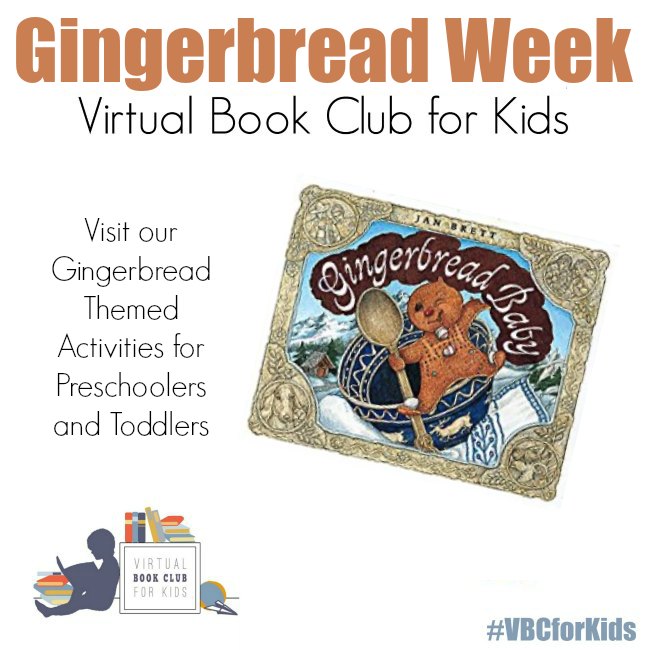 Gingerbread Themed Books for Preschoolers
Whether you want to supplement your book basket this week or you find it difficult to get hold of Gingerbread Baby by Jan Brett we have 3 other books that we recommend as parents and teachers that your preschoolers will love.
[one_third_first]
[/one_third_first][one_third]
[/one_third][one_third_last]
[/one_third_last]
The Gingerbread Man Loose at Christmas by Laura Murray
The Gingerbread Pirates by Kristin Kladstrup
The Gingerbread Man by Karen Schmidt
[thrive_text_block color="purple" headline="Join us Next week for the Virtual Book Club for Kids"]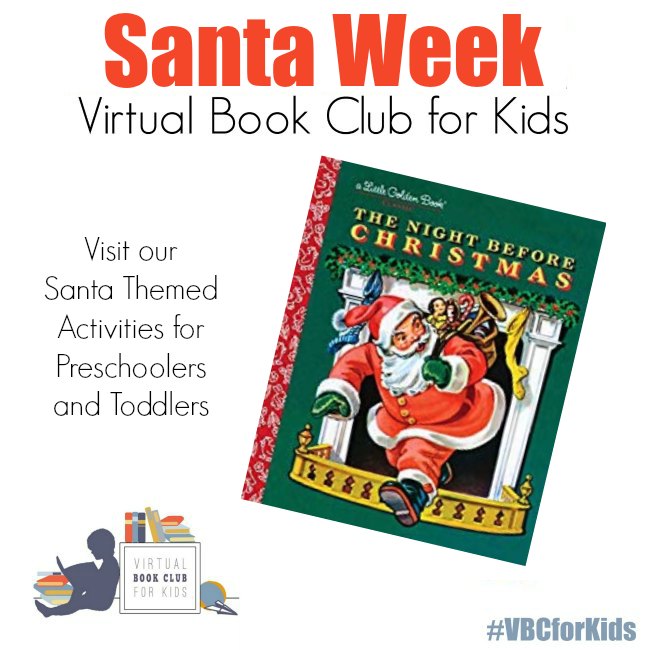 Next week's theme is Santa and the featured book The Night Before Christmas by Clement Clarke Moore
[/thrive_text_block]
More Christmas Activity Week Plans for Preschoolers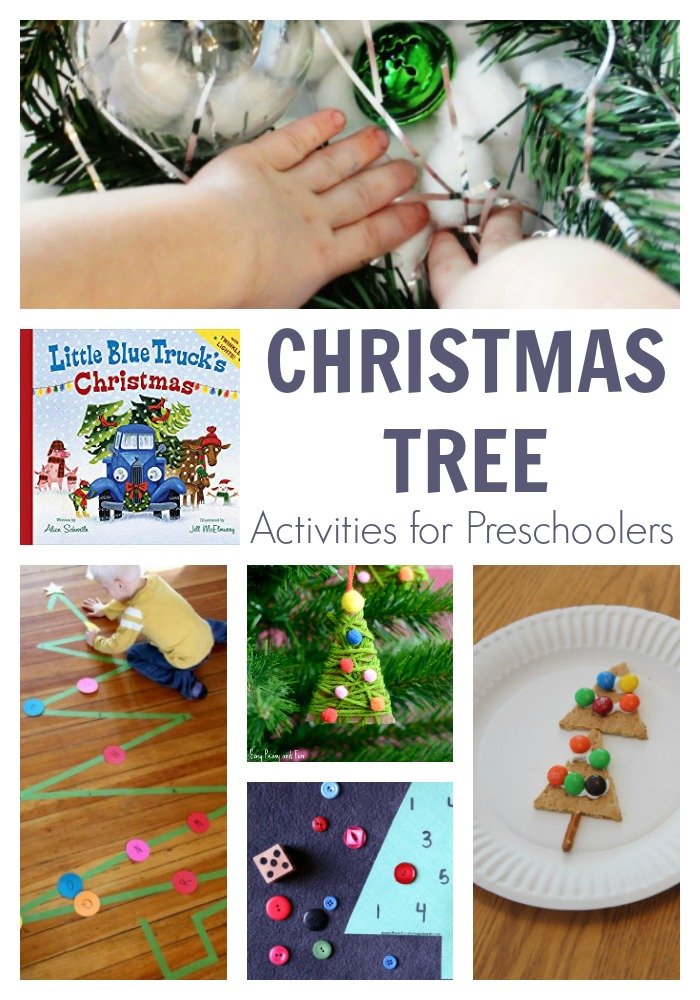 Christmas Tree Themed Week Featuring The Little Blue Truck's Christmas by Alice Schertle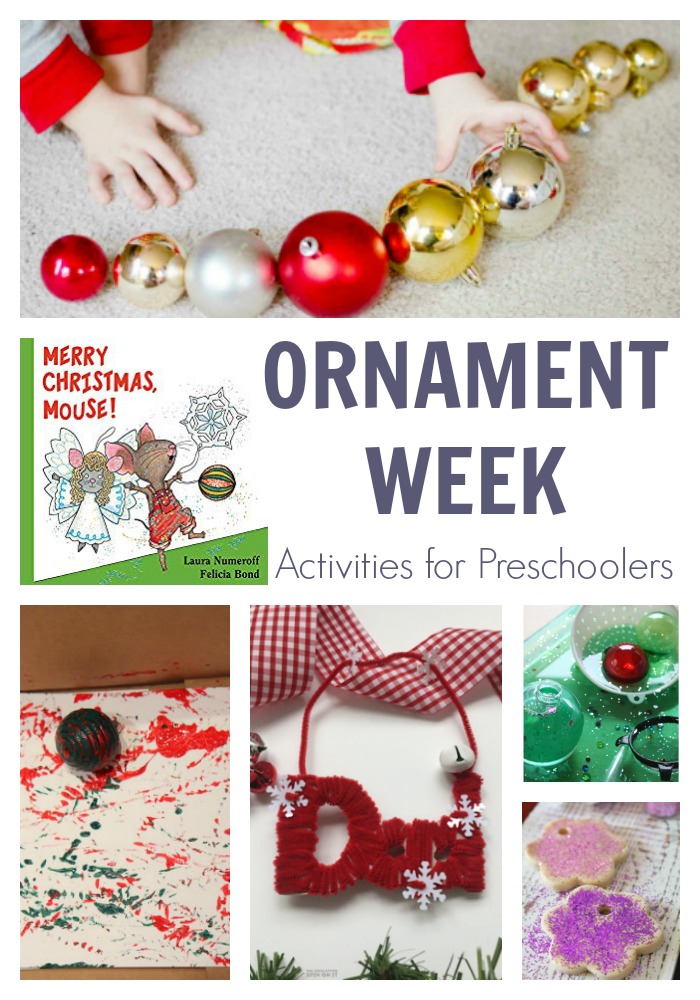 Ornament Week for Preschoolers featuring Merry Christmas Mouse by Laura Numeroff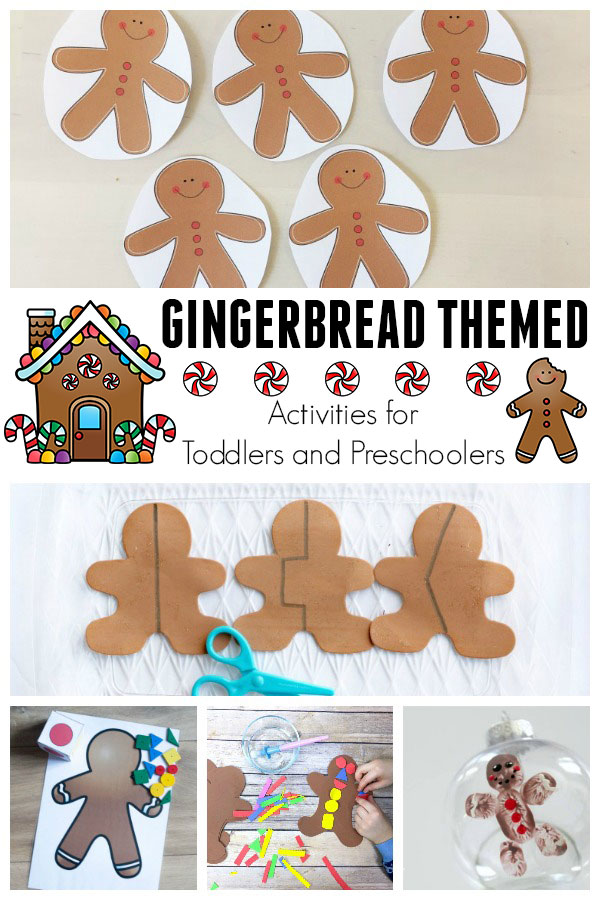 Last year we featured even more activities for a Gingerbread theme go and check them out if you are looking for more ways to extend this week further.