With Thanksgiving nearly here were are focusing on giving thanks and gratitude this week as our theme for The Virtual Book Club for kids and have included the featured book The Thankful Book by Todd Parr. If you scroll down there are other books ideal for preschoolers on the theme of Gratitude that you could add to your book basket this week or switch out if it is difficult to find The Thankful Book to read aloud together. So here we go a week plan for preschoolers of simple activities themed around Gratitude.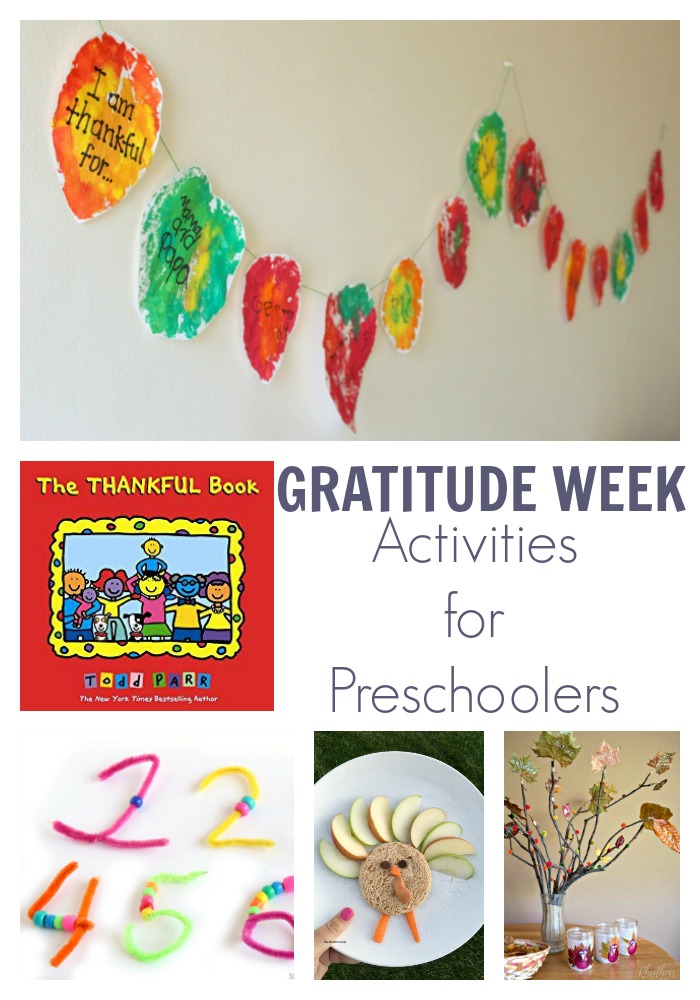 Find Your Activity Plan Here
Virtual Book Club for Kids Featured Book The Thankful Book by Todd Parr
We have included links to the books we recommend for this week. If you buy via our links we may earn a small commission.
This week our featured book is
The Thankful Book
by Todd Parr. It's a great way to get your preschooler thinking of different things to be thankful for. From the underwear (which of course they are thankful for wearing on their head) to friends, family and being together during the holidays.
Weekly Virtual Book Club Plans
Get ideas for activities, crafts and recipes based on popular themes and featured books straight to your inbox each week to inspire you to connect and create with your children
Gratitude and The Thankful Book Themed Activities for Preschoolers
We have picked 5 easy activities based on this theme. Pick the one that appeals to you the most, try a few or if you are looking for more structure for your days then check out our weekly suggested schedule and plan to try all 5.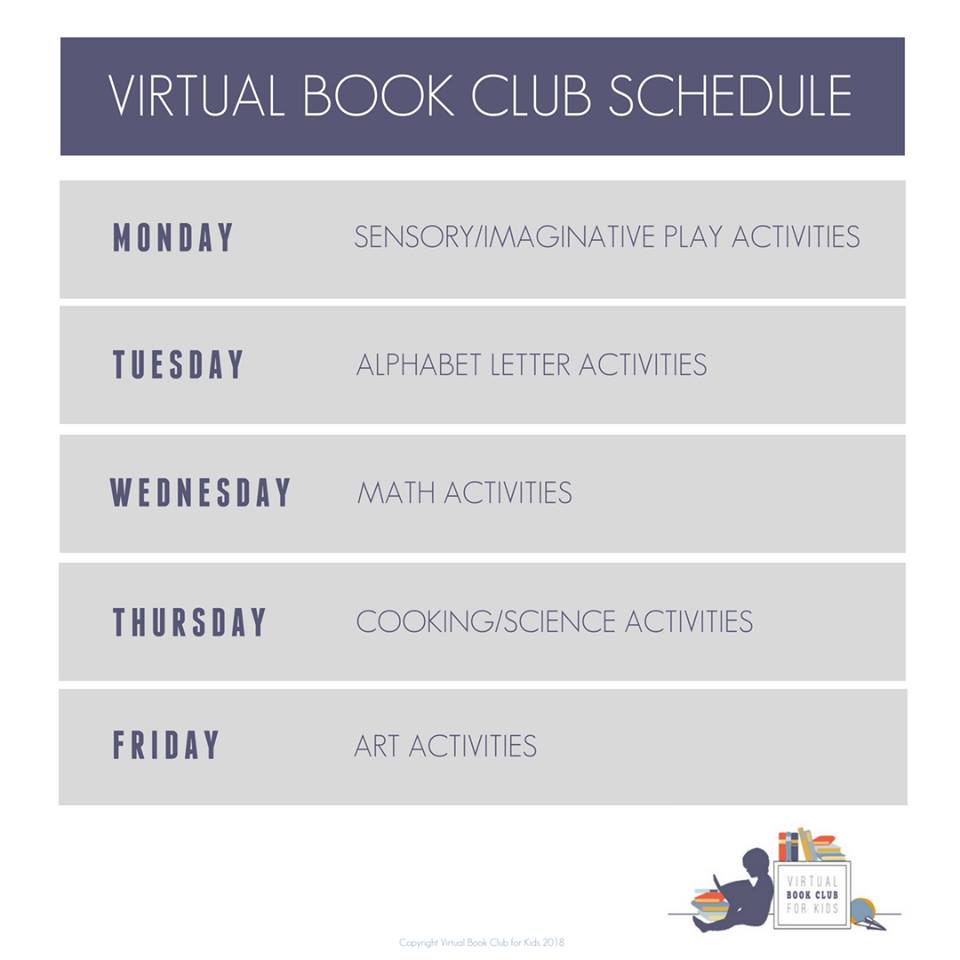 Gratitude Sensory Activity
This week's Sensory Activity is a Thankful Sensory Bin.
The bin used Pear Barley but why not switch this for popcorn for a Thanksgiving treat to the bin. You could also add in pictures rather than words of things that your children are thankful for or even toys that are similar. Remember to add in items for pouring, grabbing and playing with the bin as well.
Alphabet Thankful Book Activity for Preschoolers
At this time of the year, we like to create a Thankful Tree with the kids.
This Thankful tree features real leaves and branches perfect for bringing back from a walk and creating. Write on the leaves what you are thankful for and let your preschoolers write on them as well. You could put their words onto pieces of paper for them to copy out or just let them practice making marks on the leaves.
Preschool Maths Activity for Gratitude Week
Based on one of our other recommended books but will work for the theme we have an activity to create a resource that you and your child can use again and again.
This Make Your Own Beaded Numbers is great for counting out and number recognition.
The Thankful Book Themed Snack for Preschoolers
Our snack this week is one that you and your preschooler can build together. It's even healthy!
Make this cute Turkey Snack with fruit and other ingredients and share whilst you read some Gratitude books together.
Craft Activity for Gratitude Week
There were so many different activities to choose from for crafts this week.
Our chosen activity is to create a Stamped Leaf Garland of Thanks. Perfect for using to decorate your home for Thanksgiving as well.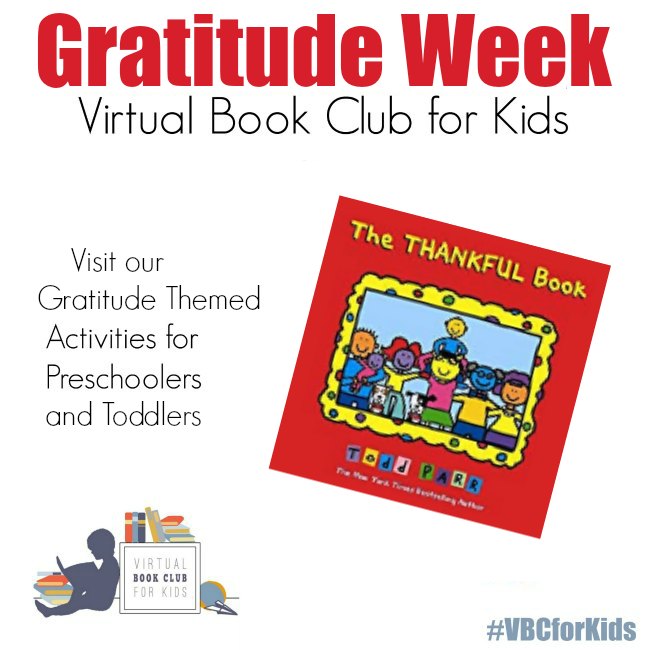 More Gratitude Themed Books for Preschoolers
[one_third_first]
[/one_third_first][one_third]
[/one_third][one_third_last]
[/one_third_last]
Bear Gives Thanks by Karma Wilson
Llama Llama Gives Thanks by Anna Dewdney
The Thank You Book by Mo Willems
[thrive_text_block color="purple" headline="Join Us Next Week for the Virtual Book Club for Kids"]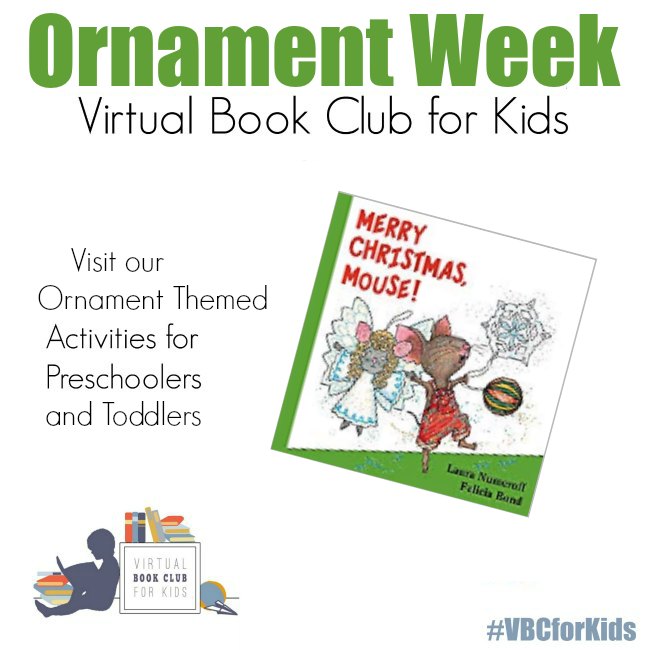 Next week's Theme is Ornaments and our featured book is Merry Christmas Mouse by Laura Numeroff
[/thrive_text_block]
More Activity Plans to Fit with This Week's Theme
[one_half_first]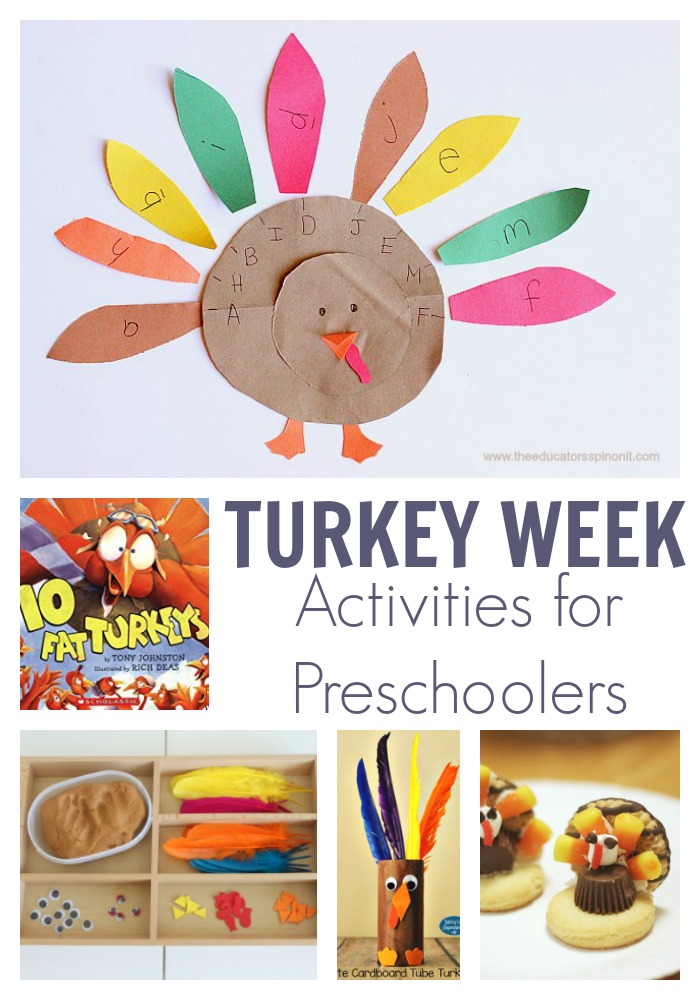 [/one_half_first][one_half_last]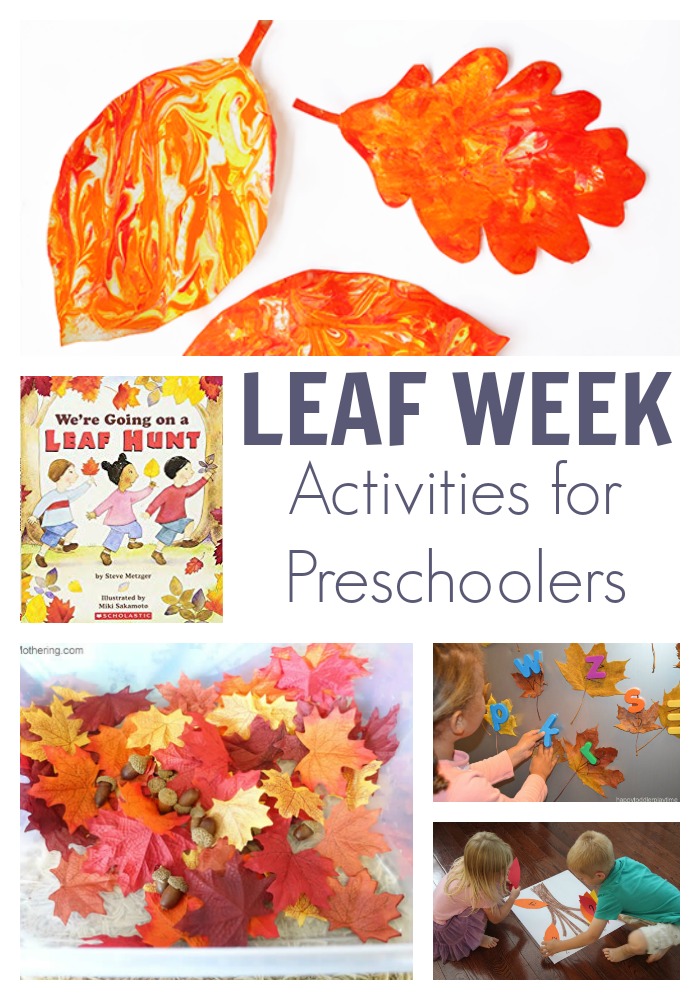 [/one_half_last]
Turkey Themed Activities featuring Ten Fat Turkeys