The Virtual Book Club for Kids is a online group of bloggers, parents, caregivers, and educators that explores fabulous authors and new books each month all year long! 
Virtual Book Club for Kids is hosted by Toddler Approved, The Educators' Spin On It, and Rainy Day Mum along with many other bloggers.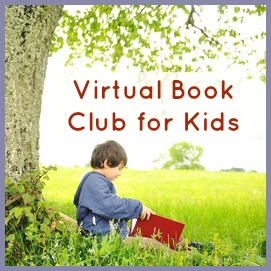 Each month we spotlight one author, read books by that author, and share book-related crafts and activities inspired by the author's books that we've choosen to read. The crafts and activities we share are geared towards kids ages 1-6, though many can be adapted for older kids.
Our goal is to help kids gain a love of reading at an early age while making connections with books in fun and meaningful ways.
For the 2013-2014 year (September 2013 - August 2014) we will be featuring the authors listed below...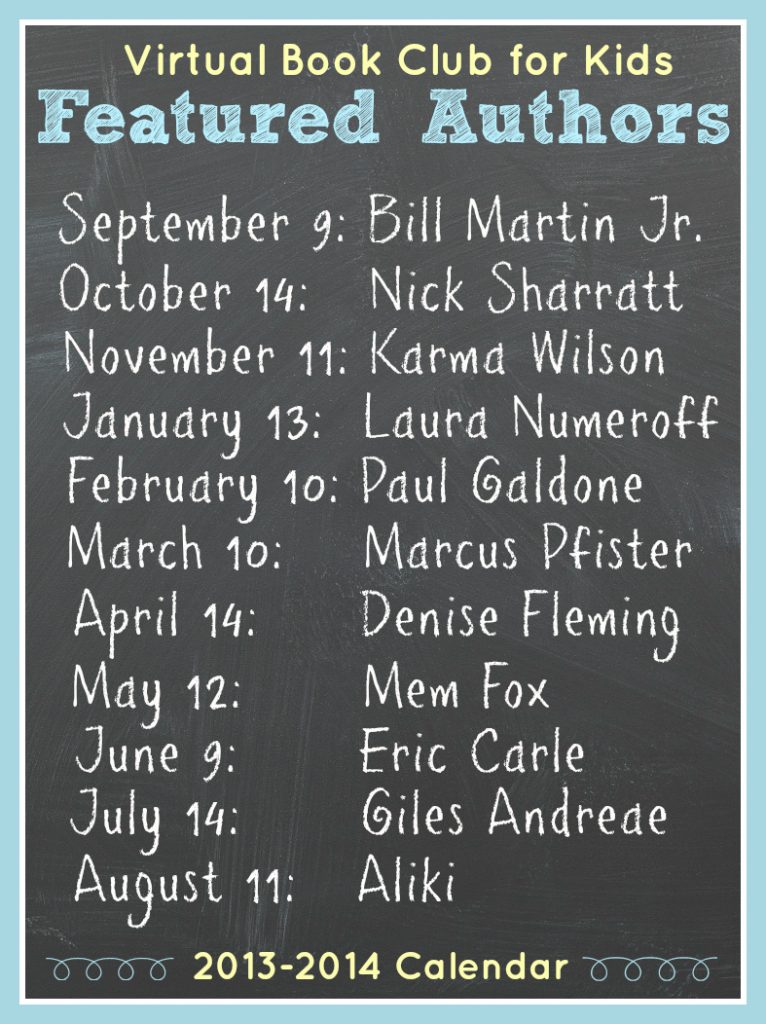 If you're interested in joining us for Virtual Book Club for Kids this year, start by...
1. Signing up for our newsletter.
2. Comment and let us know that you'll be joining in.
3. Like us on Facebook and Pinterest so that you can keep up with the ideas we share.
After you've signed up, get started on the activities below...
1. Pick your favorite book by that month's author (or a new one you want to check out) and read it with your child or class.
2. Create an activity, project, craft, cooking project, etc. related to the book and do it. 
3. Come back and share it with us as part of a big blog hop on the second Monday of the month. The linky will be live for 3 weeks, so if you aren't ready to post on the exact date... just join in when you can! If you don't blog, you can share what you did on our Facebook wall, email us, or just comment on the post.
We'll be be posting reminders at the beginning of each month to help you remember which author we are spotlighting!
If you're joining in, start reserving some books at your library right now!  
You can also find Virtual Book Club for Kids on Facebook and Pinterest.