The following post is by Kristina of Toddler Approved. This post contains Amazon affiliate links.
Virtual Book Club for Kids took a little hiatus over the holidays and we are excited to be back for 2014! If you missed our author list for 2013-2014, check it out here. Each month we will feature a new author and we will share activities and crafts inspired by their books!
In January we will be featuring books by Laura Numeroff
!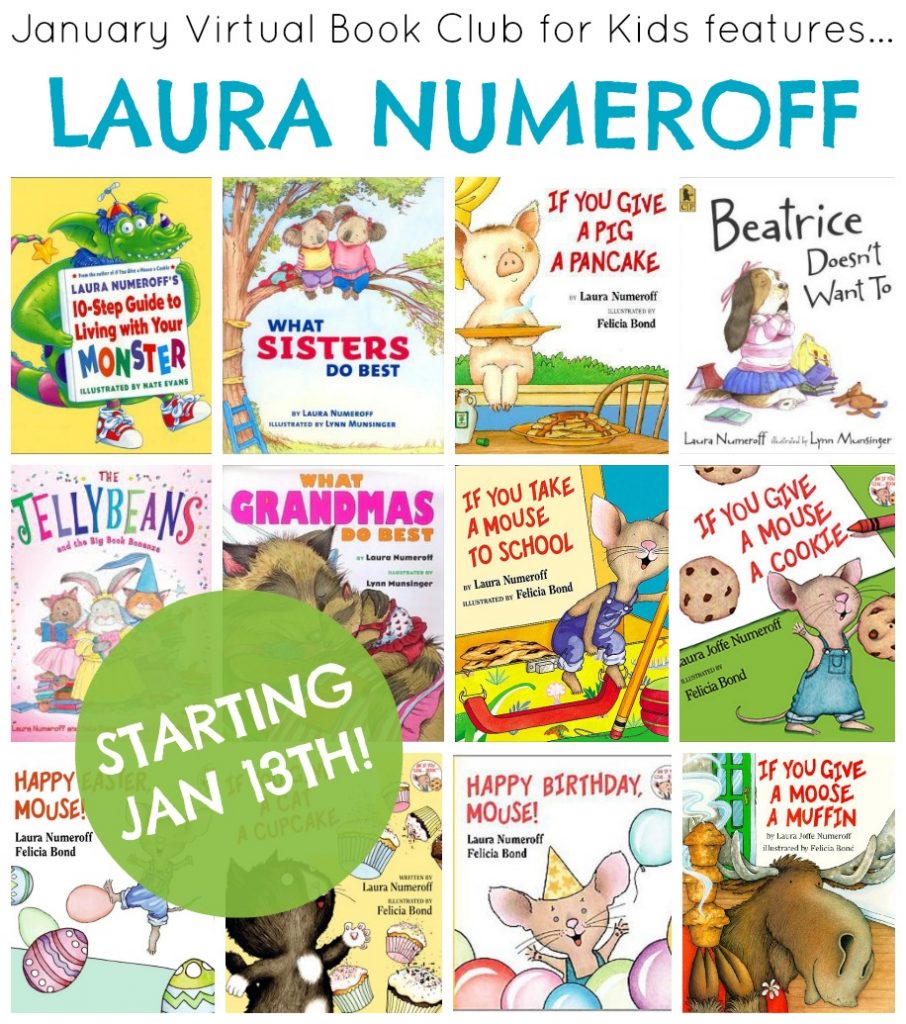 Have you read any of these books by Laura Numeroff? If so, which ones are your favorites?
My kids currently are loving these three books.
If You Give a Mouse a Cookie- My 15 month old just carries this one around saying his version of cookie... hoping I'll give him one.
If You Give a Moose a Muffin
- My kiddos (5 and 3) are obsessed with muffins and could eat them daily. This book cracks them up and gets them salivating for muffins too.
If You Give a Cat a Cupcake
- My 5-year-old can read this book now and is so proud of himself. He needs some help but the illustrations are perfect for young readers and keep them engaged and also help give them hints while trying to read the words.
This month we'll be sharing some Laura Numeroff book inspired activities here, over on Toddler Approved, and on several other blogs. Stay tuned for a post on January 13th. If you'd like to join in, here's what you need to do...
 If you are new to Virtual Book Club for Kids, here's how it works:
Pick a Laura Numeroff book to read with your child or class (a few are shown above in my collage)
Comment below and let us know that you are participating!!
Do any activity, craft, cooking project, or other book inspired activity that goes along with the book your chose.
Share what you did with us starting Monday, January 13th! We will have a linky up for several weeks where you can share any blog posts (if you are a blogger) or you can post what you did at the end of the linky post in the comments or on our Facebook wall.
We will be sharing your ideas on our Virtual Book Club for Kids FB page and Pinterest boards.
Some of the other Laura Numeroff books we have or we'd like to add to our collections are...
If You Give a Dog a Donut

If You Give a Pig a Pancake

Happy Valentine's Day, Mouse!

If You Take a Mouse to School

If You Take a Mouse to School

If You Take a Mouse to School

If You Take a Mouse to School

If You Take a Mouse to School

Happy Birthday, Mouse!

What Grandmas Do Best
Have you decided which one you want to pick yet?
Don't forget to follow Virtual Book Club for Kids on Pinterest too!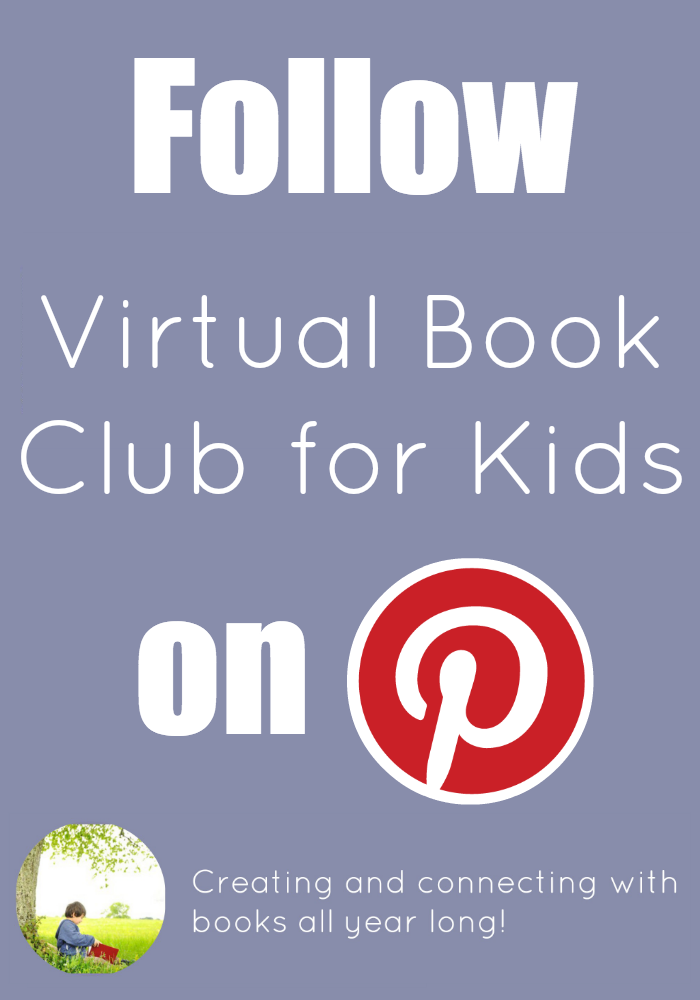 I can't wait to see which book you choose! Don't forget to come back on January 13th to share the book and activity you chose to do this month!
Kristina is the author of Toddler Approved. She is a mom of three and is a former Special Education teacher. When she's not blogging, you'll find Kristina jogging around town, organizing church and neighborhood social events, throwing crafting parties for kids, and traveling with her family. Kristina tweets as @ToddlerApproved and can be found on Facebook and Pinterest.