This week we are celebrating Earth Day with our preschoolers and have a fun week of simple, easy and planned activities to go alongside our featured book My Friend Earth by Patricia MacLachlan. In the plan below you will find songs, rhymes, activities, crafts and even a snack recipe. Plus more ideas and books if you want to extend the week further.
So here you go the activity plan for My Friend Earth by Patricia MacLachlan and Earth Day Week from the Virtual Book Club for Kids.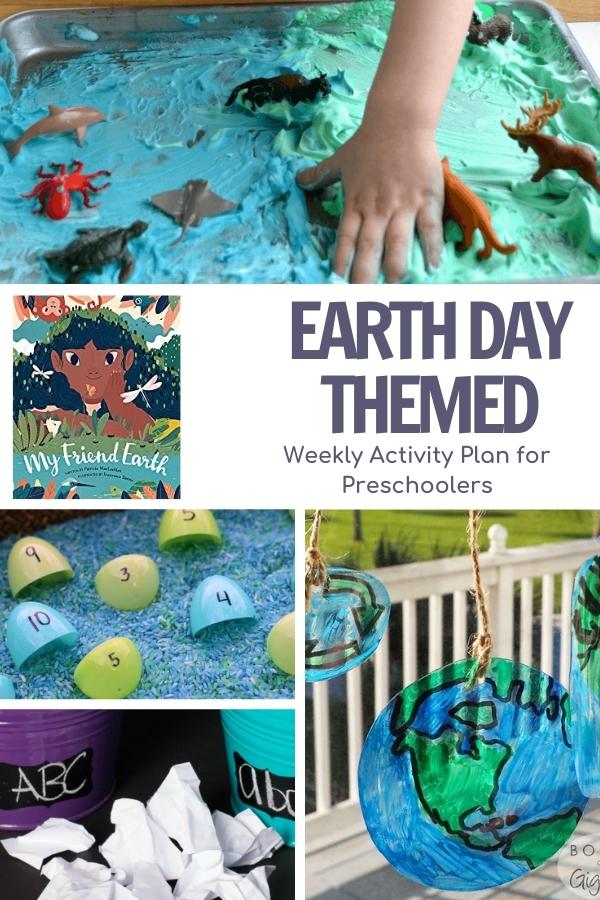 Find Your Activity Plan Here
My Friend Earth by Patricia MacLachlan Featured Virtual Book Club for Kids Book
We have included links to the books on Amazon. As an associate, we may earn from qualifying purchases.
This week's featured book on the Virtual Book Club for Kids is My Friend Earth by Patricia MacLachlan. With peek-a-book flaps and more this beautiful book explores the natural world from spiders and birds to chimpanzees and zebras follow mother earth as she introduces all about the planet we live on.
If you can't get a copy of the book don't worry, snuggle down with your preschooler and watch it being read below.
Weekly Virtual Book Club Plans
Get ideas for activities, crafts and recipes based on popular themes and featured books straight to your inbox each week to inspire you to connect and create with your children
Earth Day Songs and Rhymes
In each of our activity plans this year we are including some songs and rhymes for you and your preschooler to learn, move and sing. Check them out below
Save the Earth Song!
Plant a Tree
Reduce Reuse and Recycle
Your Plan for Earth Day Week
To help you structure your week, this simple plan below spreads our activities over the full week and lets you spend quality 1 to 1 time supporting your child as they learn and create whilst having fun together.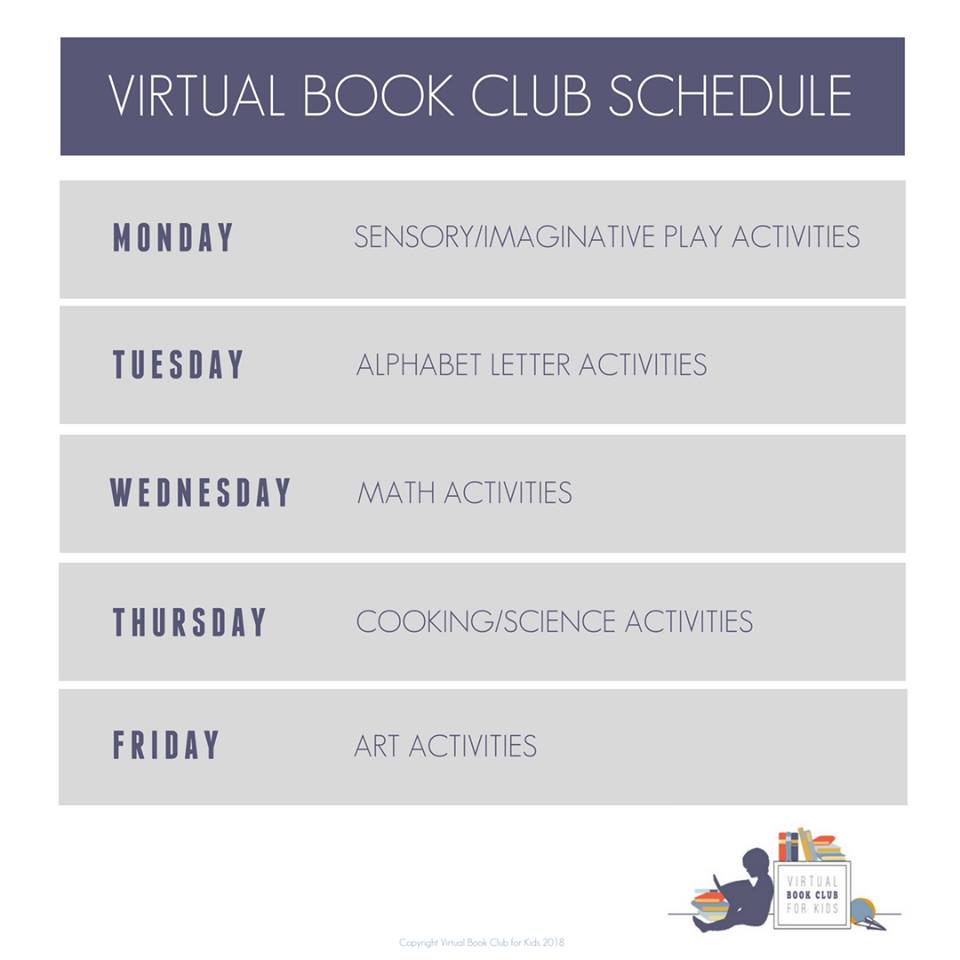 Monday - Set up your sensory play activity and leave out for the rest of the week so your child can return as they wish
Tuesday - We're working on letters, names and the alphabet
Wednesday - Having fun with math
Thursday - It's time for a tasty snack
Friday - Get creative with our Earth Day themed craft activity
My Friend the Earth, Earth Day Week Activity Plan for Preschool
A week of simple and planned Earth Day activities for preschoolers inspired by the book My Friend the Earth by Patricia MacLachlan
Earth Day Activities on Pinterest
Looking for even more ideas then check out our Earth Day Board on Pinterest full of amazing simple and fun activities to celebrate this week.
More Earth Day Books for Preschoolers
Whether you want to switch your book or add some more for the week ahead check out these other Earth Day Books for Preschoolers that you can read together
Why Should I Recycle! by Jen Green
I am Earth by Rebecca and James McDonald
Compost Stew. An A to Z Recipe for the Earth by Mary Mckenna Siddals
More Virtual Book Club for Kids Activity Plans for Earth Day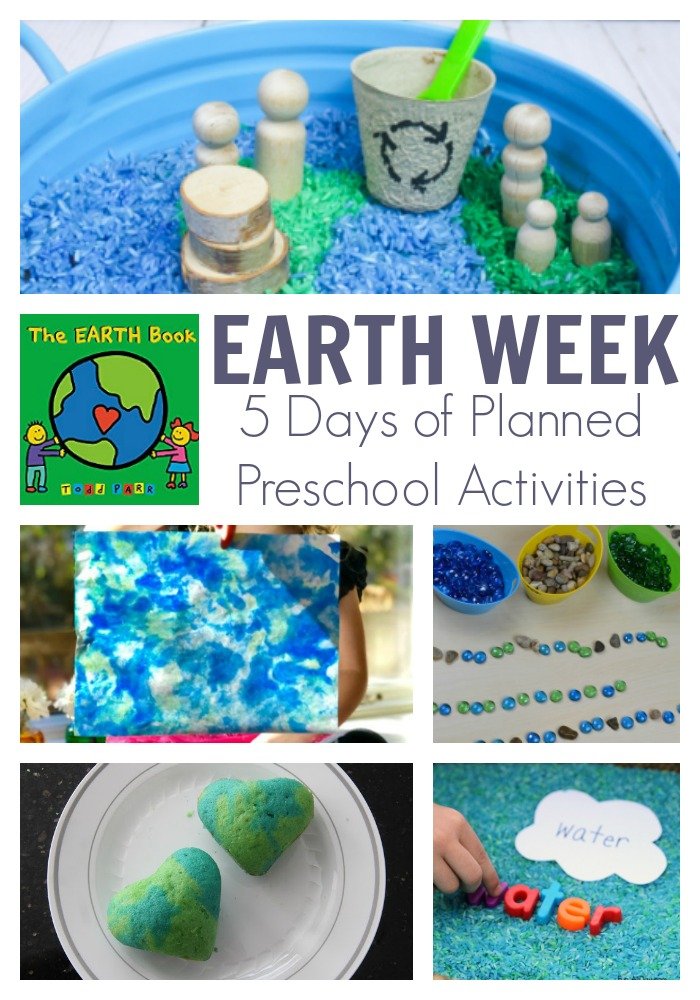 Looking for more ideas then check out our The Earth Day Activity Plan for Preschool