For this week's activities we are celebrating Earth Week and the planet Earth.
Featuring The Earth Book by Todd Parr these 5 simple activities we have planned are easy to do and great for you and your preschoolers to have fun, create, play and learn at home.
So here you go our Earth Week Activity Plan for Preschoolers featuring The Earth Book by Todd Parr.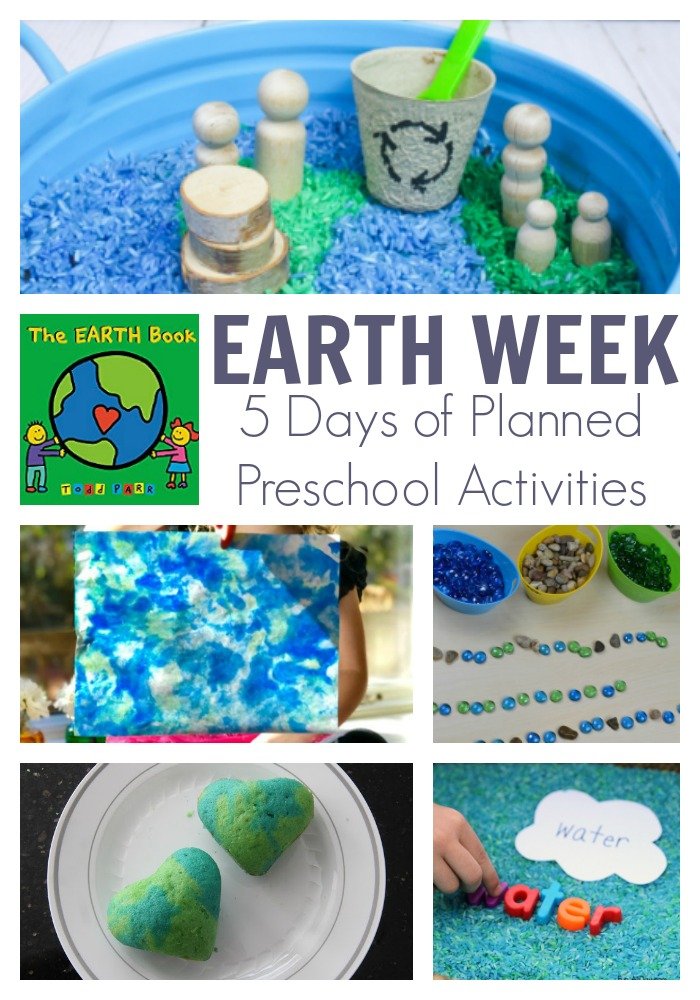 Virtual Book Club for Kids Featured Book The Earth Book
We have included links to the books on Amazon. As an associate, we may earn from qualifying purchases.
Our featured book this week is The Earth Book by Todd Parr. This book explains in language preschoolers will understand what they and you can do to help the Earth.
From planting a tree to using both sides of the paper these are little things that can make a difference. With a focus on the environment and conservation, this is great to talk to your little ones about the world today and how they can help make the change for the better.
Don't forget to scroll down as we have some other books about The Earth ideal for Earth Day and the week below.
Weekly Virtual Book Club Plans
Get ideas for activities, crafts and recipes based on popular themes and featured books straight to your inbox each week to inspire you to connect and create with your children
Earth Day Themed Activities for Preschoolers
Each week we find 5 simple and fun activities for you and your preschooler to do together. These are hands-on ideas that promote playing, learning, creating and having fun together. They are chosen as they are quick and we have tried them out with our own children.
Although you can do as many or as few as you want we have a suggested schedule below taking one activity per day as a focus and mixing in reading time as well. The schedule can be seen below - this is only an idea that has worked for one of our team.
Don't forget to scroll down to find other book and activity suggestions for this week.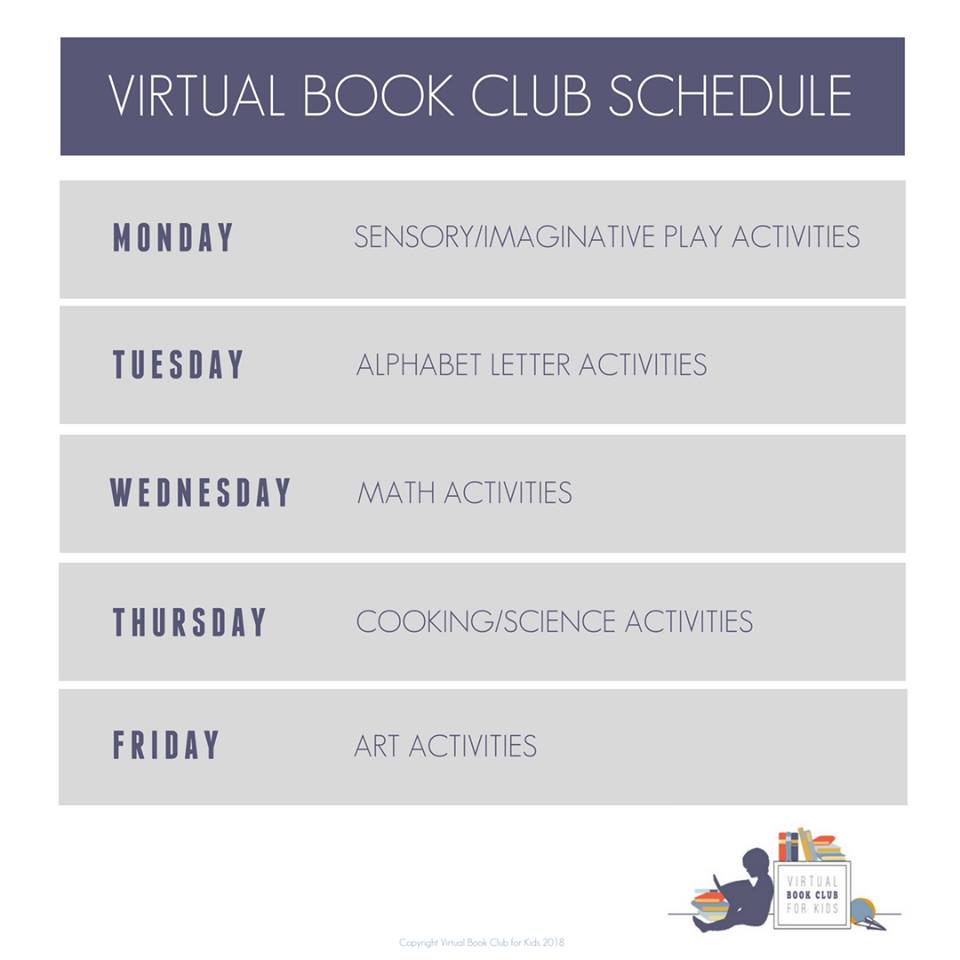 Earth Week Activities for Preschoolers Featuring The Earth Book
Easy, simple and fun activities themed around The Earth and Earth Day featuring the book The Earth Book by Todd Parr for Preschoolers
More Earth Day and Week Themed Activities for Preschoolers on Pinterest
Don't forget to head on over to our Pinterest Board for more Earth Day Activity inspiration for preschoolers, check out the link below.
More Books for Earth Day and Week with Preschoolers
Whether you wish to add more books to your collection this week or have trouble finding The Earth Book by Todd Parr we have picked 3 of our favourite books to read around Earth Day for Preschoolers.
Any of our Plant and Seed books would be a good read this week as well so don't forget to check those out.
Why Should I Recycle! by Jen Green
I am Earth by Rebecca and James McDonald
Compost Stew. An A to Z Recipe for the Earth by Mary Mckenna Siddals
Next Week on The Virtual Book Club for Kids
Next week's theme for is Ponds and our featured book In a Small Small Pond by Denise Fleming