This week for the Virtual Book Club for Kids is Weather Week and we have a fantastic plan of simple and easy activities for the theme featuring the fantastic Sometimes Rain by Meg Fleming. Don't forget that you can also find some extra activities further down via our collated Pinterest board as well as 3 books that we recommend for the same theme as well. We hope you enjoy the activity plan for weather week this week.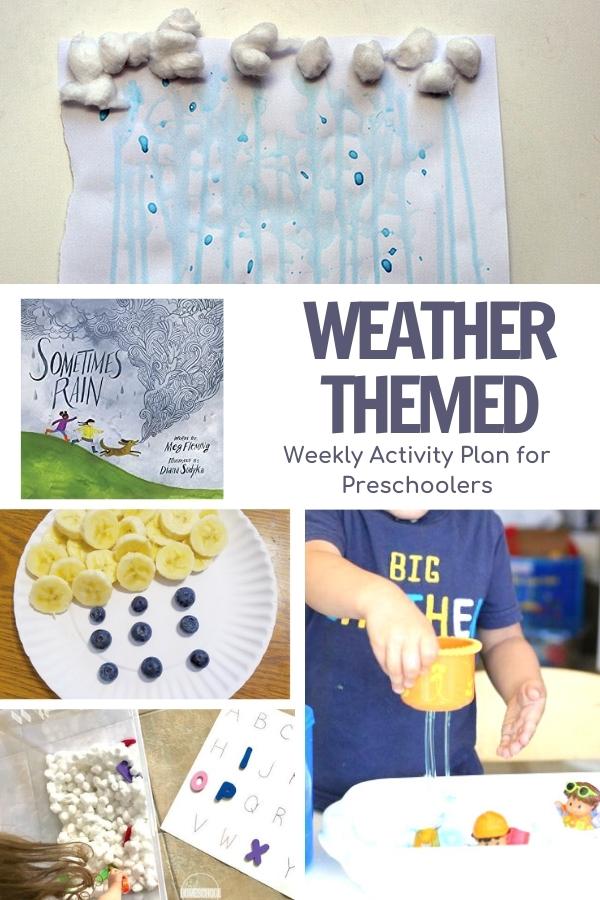 Find Your Activity Plan Here
Sometimes Rain by Meg Fleming Featured Virtual Book Club for Kids Book
We have included links to the books on Amazon. As an associate, we may earn from qualifying purchases.
This week's featured book for the Virtual Book Club for Kids is Sometimes Rain by Meg Fleming and is a wonderful telling of the fun to be had in all the different weather throughout the 4 seasons of the year.
From spring showers to frosty toes and snowmen noses. It's a beautifully illustrated rhyming book that features lots of different weather situations for you and your preschooler to read about together.
Don't worry if you don't have a copy you can follow along and listen and watch the read along below.
Weekly Virtual Book Club Plans
Get ideas for activities, crafts and recipes based on popular themes and featured books straight to your inbox each week to inspire you to connect and create with your children
Weather Songs and Rhymes for Preschoolers
Each week with our activity plans here on VBC we try and include some songs and rhymes to get you singing and moving with your preschooler as well. Check them out and watch the videos below.
What's The Weather Like Today?
Drip Drop Rain
Five Little Kites
Weather Activity Plan Schedule
With our activities below you can structure your week however you want. But, what we have found from running these weeks for a few years is that spreading the activities over a full week starting with the sensory play activity lets you spend quality time on each activity and allows indpendent play in the sensory bin whenever you child would like to.
You can see our suggested schedule of activities for weather week below.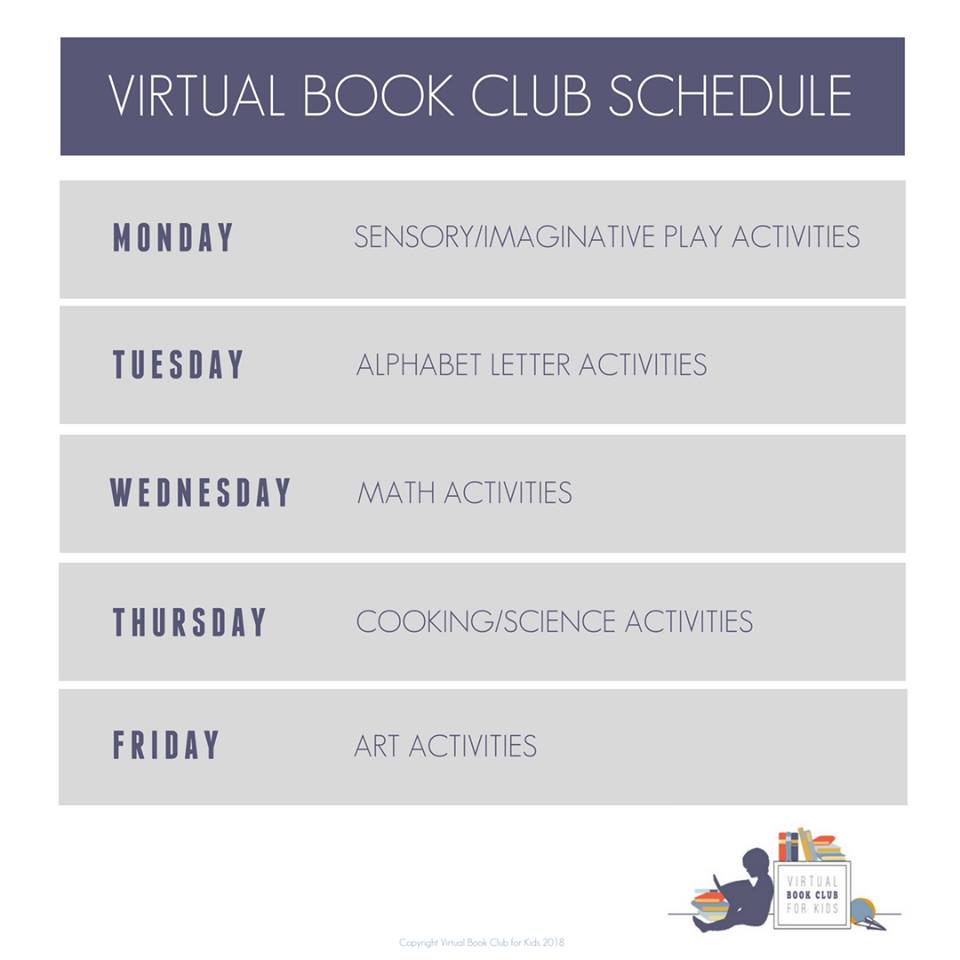 Sometimes Rain by Meg Fleming and Weather Week Activity Plan for Preschoolers
A week of simple and easy planned activities for preschoolers themed on weather around the featured book Sometimes Rain by Meg Fleming
Weather Activities on Pinterest
Are you looking for more activities to add into the week or extend this week further then check out our collated weather week board for more ideas
More Weather Books for Preschoolers
Want to add in some extra books or switch out our featured book this week then here's 3 more parents and educator recommended books for our hosts that we love to read as well.
More Weather Themed Plans from The Virtual Book Club for Kids
We also have a book activity plan for the fantastic Little Cloud by Eric Carle that you can add in some activities from, check it out below.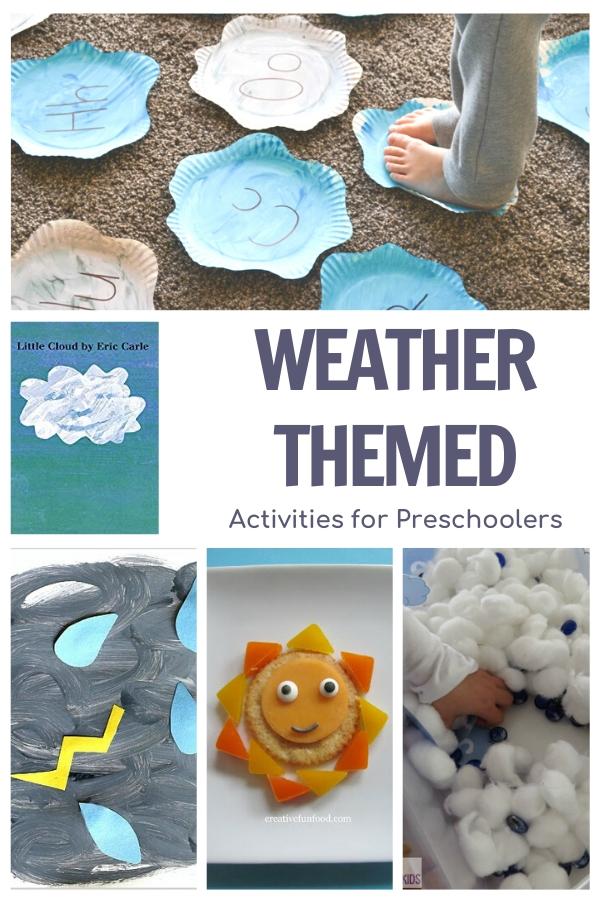 Little Cloud by Eric Carle Weather Week Activity Plan for Preschoolers.