This week's theme for the Virtual Book Club for Kids is space and we have picked a fun counting book for you and your preschoolers to share.
On the Launch Pad by Michael Dahl is a fun counting book that you and they can read together and then do some of our fun space themed activities.
If you are looking for more activities or other book suggestions then scroll down to find more.
So is your Space week activity plan for preschoolers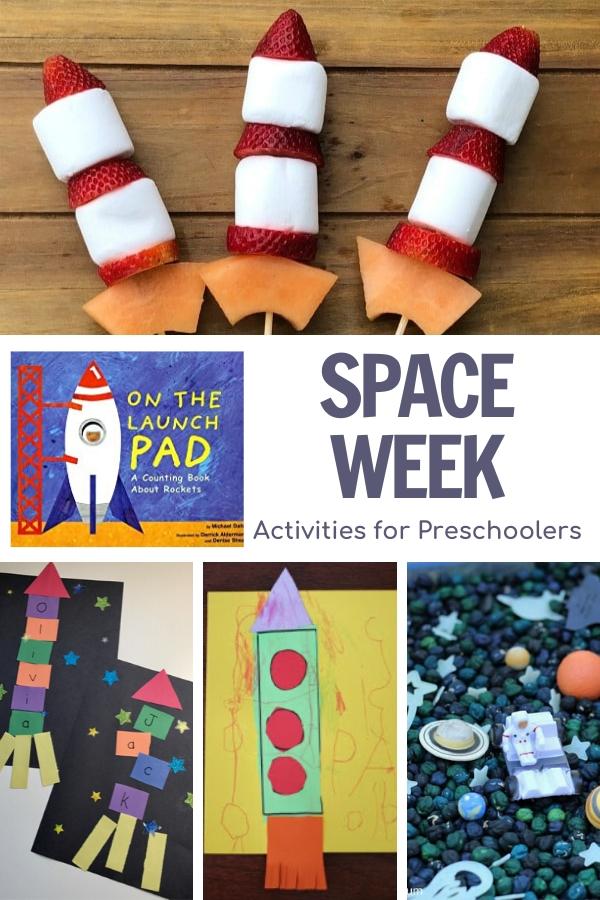 Find Your Activity Plan Here
On the Launch Pad by Michael Dahl Virtual Book Club for Kids Featured Book
We have included links to the books on Amazon. As an associate, we may earn from qualifying purchases.
This week's featured book for preschoolers is On the Launch Pad by Michael Dahl.
It's a fun counting book for preschoolers and you and your preschoolers can spend time finding the hidden numbers on the pages of the book as the rocket waits to launch.
Weekly Virtual Book Club Plans
Get ideas for activities, crafts and recipes based on popular themes and featured books straight to your inbox each week to inspire you to connect and create with your children
Space Themed Week Plan for Preschoolers
Each week we put together an easy-to-follow plan for you to do at home with your little ones.
Featuring 5 simple, low-prep activities that you can play, create, learn, and have fun together.
If you are looking for a schedule to follow, we suggest following the one below which one of the hosts uses with her preschooler.
However, it can work the way you want, whether you do all of the activities on one day and then use our Pinterest board below for more ideas to do later in the week or spread it over a couple of day it really is up to you.
See our suggested schedule below.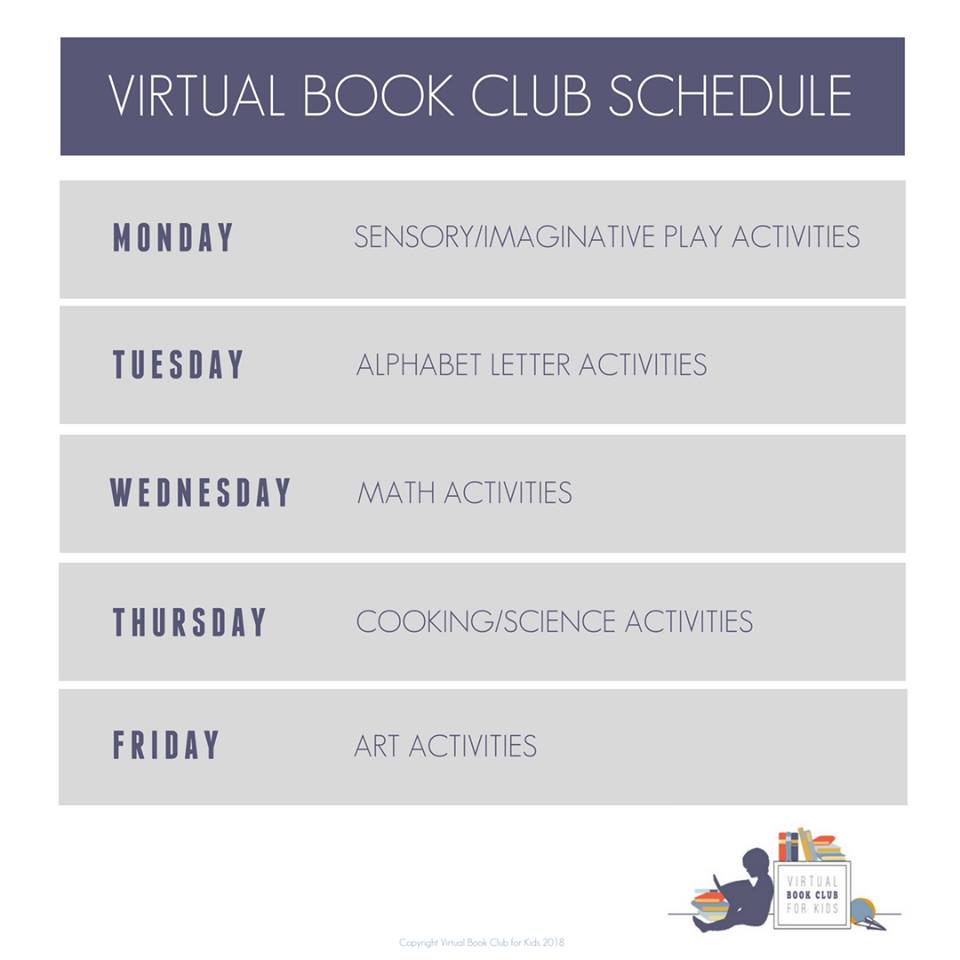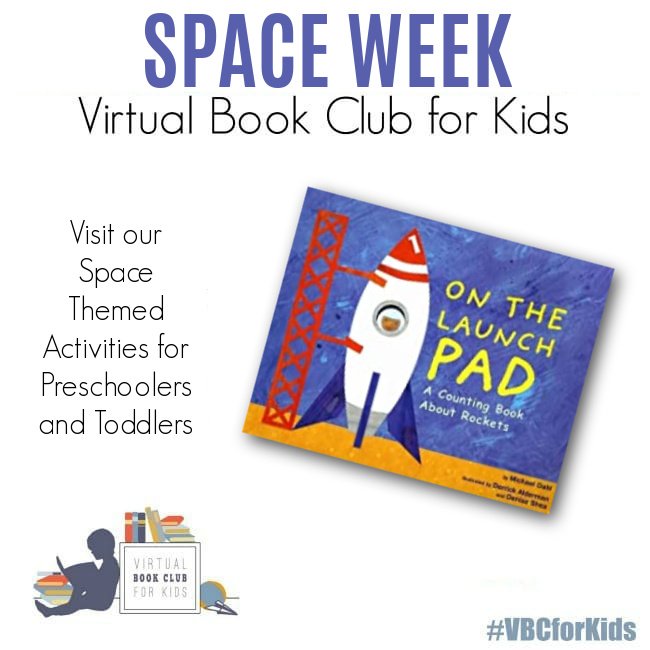 On the Launch Pad Space Themed Activity Week for Preschoolers
A fun week of planned activities for preschoolers featuring the book On the Launch Pad by Michael Dahl and on the theme of Space.
More Space Themed Activities on Pinterest
If you are looking for even more activities for Space Week then don't forget to head over and follow and explore our Pinterest board below.
More Space Themed Books for Preschoolers
If you are looking for more space books then check out our recommended books below ideal to add to your book basket this week.
You may also enjoy Mae Among the Stars by Roda Ahmed weekly planner.
Blast off into Space with this fun Mini-Pack for Kids
Take your play, learning, crafting and fun off this planet with our 7 themed activities including a delicious recipe for toddlers and preschoolers.
Includes – sensory play, arts and crafts, alphabet and number work as well as our favorite picture books ideal for your budding astronauts.