Virtual Book Club for Kids chooses a new author to feature each month. You can find the list of 2014-2015 featured authors on our recent Virtual Book Club for Kids Announcement post.
In November we are featuring the amazing Eric Litwin! Eric is the author of one of our favorite series- Pete the Cat!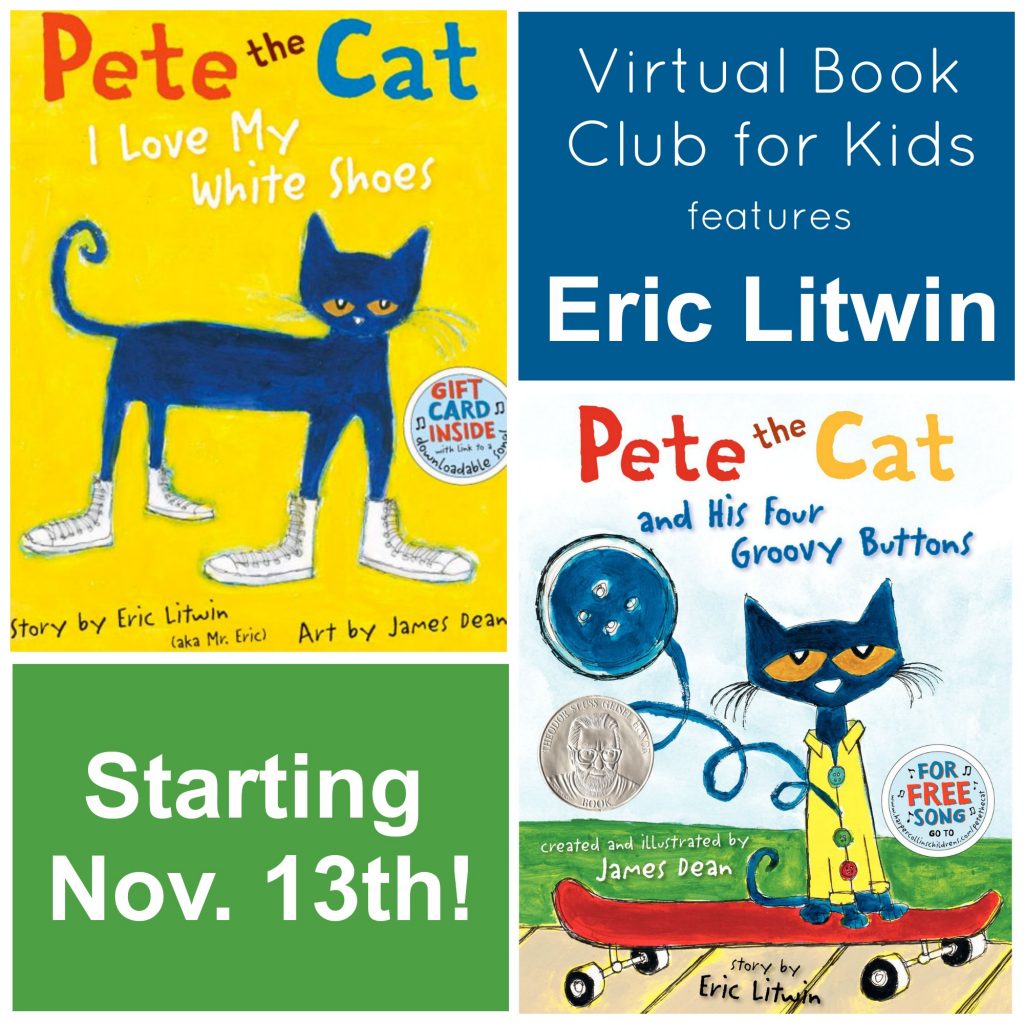 For Virtual Book Club for Kids we selected three of our favorite Eric Litwin books to spotlight this month! Eric is the author of the first four Pete the Cat books, so we're going to list all four books in this post and then you can pick your favorites to spotlight too. You might want to read all of them! Virtual Book Club for Kids co-creator Kim Vij even got to meet and interview Eric Litwin recently. Here he is singing some Pete the Cat songs live over at The Educators' Spin On it.
Do you have a favorite Pete the Cat book? Here are the awesome ones written by Eric Litwin:
Pete the Cat I Love my White Shoes
This story always cracks my kids up and is great to read when you're teaching kids about colors too.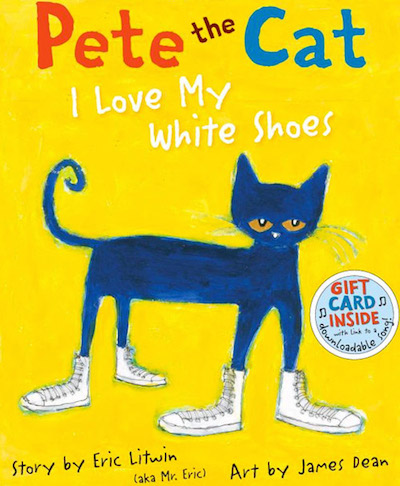 Pete the Cat and His Four Groovy Buttons
This book is a wonderful one to use when teaching kids about counting!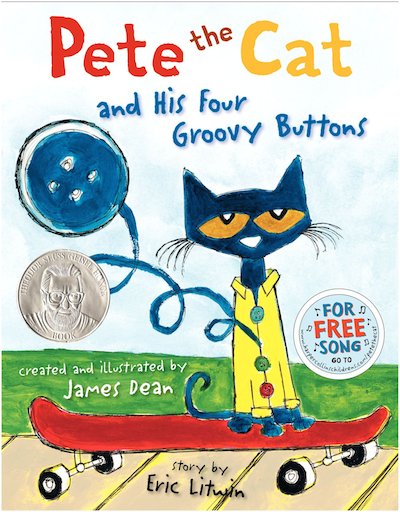 Pete the Cat Rocking in My School Shoes
This is a fabulous story to read all year long, especially for little ones that are preparing for school or kids that just started school earlier this fall! It is fun to discover cool places at school with Pete!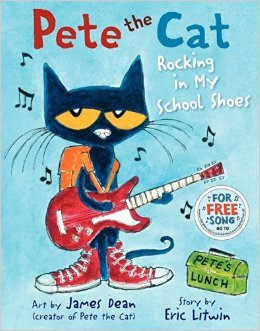 Now that Halloween has passed many people are preparing for Christmas. This would make a delightful addition to your Christmas books. It has such a sweet message about getting into the Christmas spirit!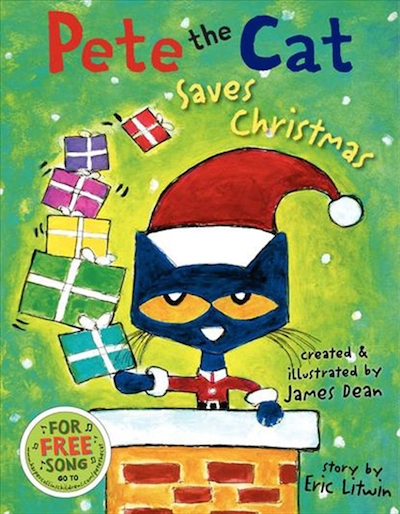 Have you decided which books(s) you'll be reading in November?
If you are interested in joining Virtual Book Club for Kids this November, here's what you need to do…
Add the Virtual Book Club for Kids dates to your calendar and start reserving or finding your books!
Pick at least one book to read with your child this month.
Do a book inspired craft or activity after you read the book.
Come stop by on the second Thursday of the month and tell us what you did here in the comments or over on our Virtual Book Club for Kids Facebook page!
We hope many of you will join in with us!
For the full list of all of the featured authors and books make sure to consult our Virtual Book Club for Kids 2014-2015 announcement post. Feel free to join our Pinterest boards too and find loads of other children's book inspired activities.
I am so excited that we are kicking off the month with Eric Litwin! Let me know in the comments if you'll be joining in with us this month!
~ Kristina (from Toddler Approved)
PS- Did you know that Eric Litwin has a new recently released musical series? The first book is called The Nuts: Bedtime at the Nut House! I am excited to go and check it out.