Welcome back to a new year of The Virtual Book Club for Kids our toddler and preschooler themed activities and books that you can join in wherever you are in the world.
Our first week is all about the Alphabet and we have chosen one of our favourite letters themed books for you and your little ones to enjoy together this week Chicka Chicka Boom Boom by Bill Martin Jr and John Archambault and illustrated by Lois Elhert. Just scroll down and you will find the activity plan for the week plus other fabulous alphabet books that you may want to add to your collection to read together too.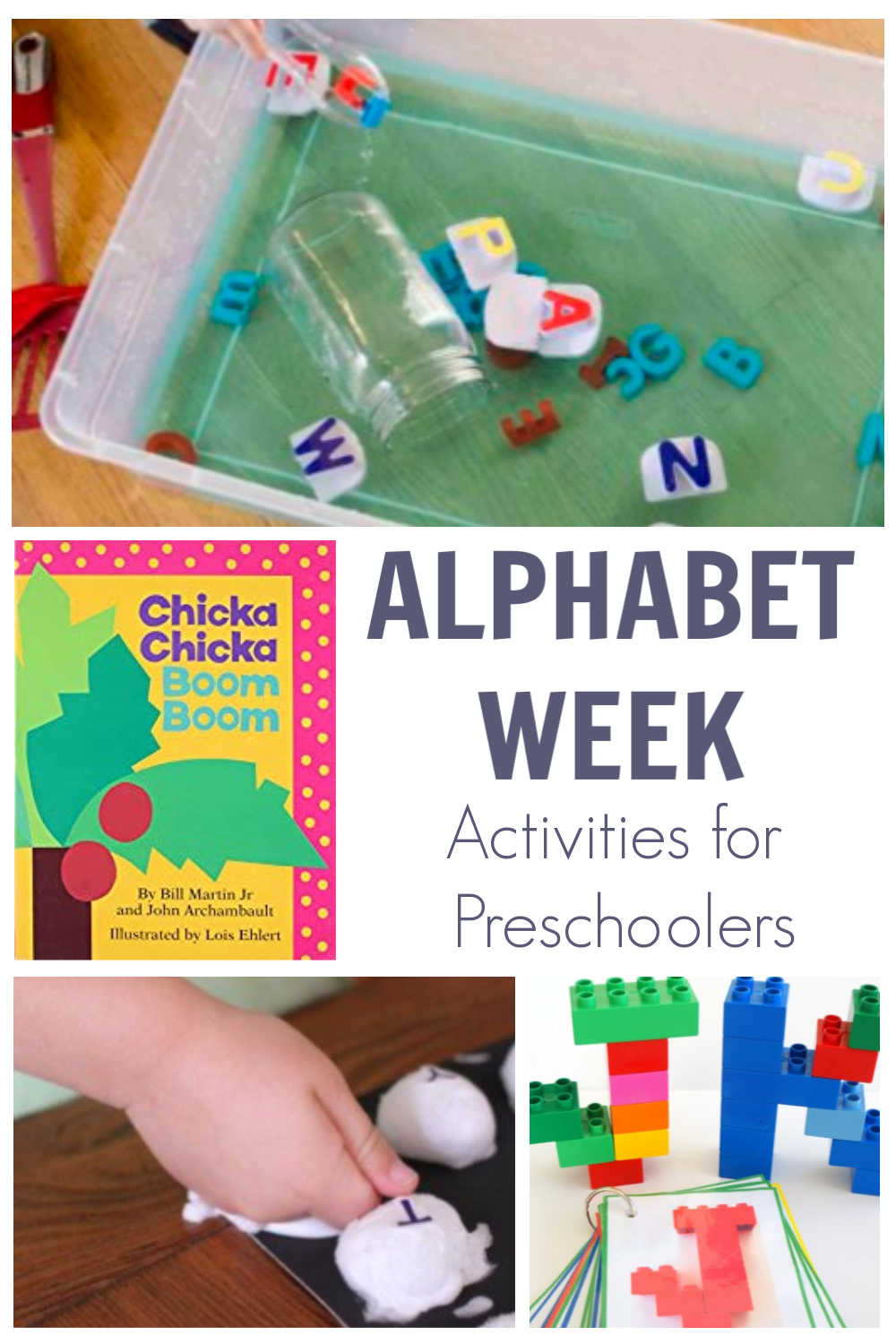 Alphabet Week Featured Book Chicka Chicka Boom Boom
We have included links to the books on Amazon. As an associate, we may earn from qualifying purchases.
This week's featured book for the Virtual Book Club for Kids is Chicka Chicka Boom Boom by Bill Martin Jr and John Archambault with illustrations by the fantastic Lois Elhert.
In this classic children's book, the letters make their way to the top of the coconut tree. As you and your little ones read through the book why not point out and match the upper and lower case letters as they climb up the tree.
Weekly Virtual Book Club Plans
Get ideas for activities, crafts and recipes based on popular themes and featured books straight to your inbox each week to inspire you to connect and create with your children
Alphabet Activities for Preschoolers Inspired by Chicka Chicka Boom Boom
If you are new to the Virtual Book Club for Kids or are joining us for another year we have a simple plan for the week.
Each week we recommend 5 very simple and easy to set up activities for you and your preschoolers to do together. There are based around 5 themes and you can do as few or as many of them as you wish.
There is a sensory play which we recommend setting up on Monday so it can be bought out all week. Then 2 days of learning, a letter based activities and a math-themed activity. The last 2 activities are creative, science or recipe-based.
Below you will see a sample of hour one of our team has set up the week, however you can work the activities as you wish and what will work best for your family.
If you are looking for even more activities then scroll to the bottom and you will find a link to our Alphabet Week Pinterest Board which has even more ideas in.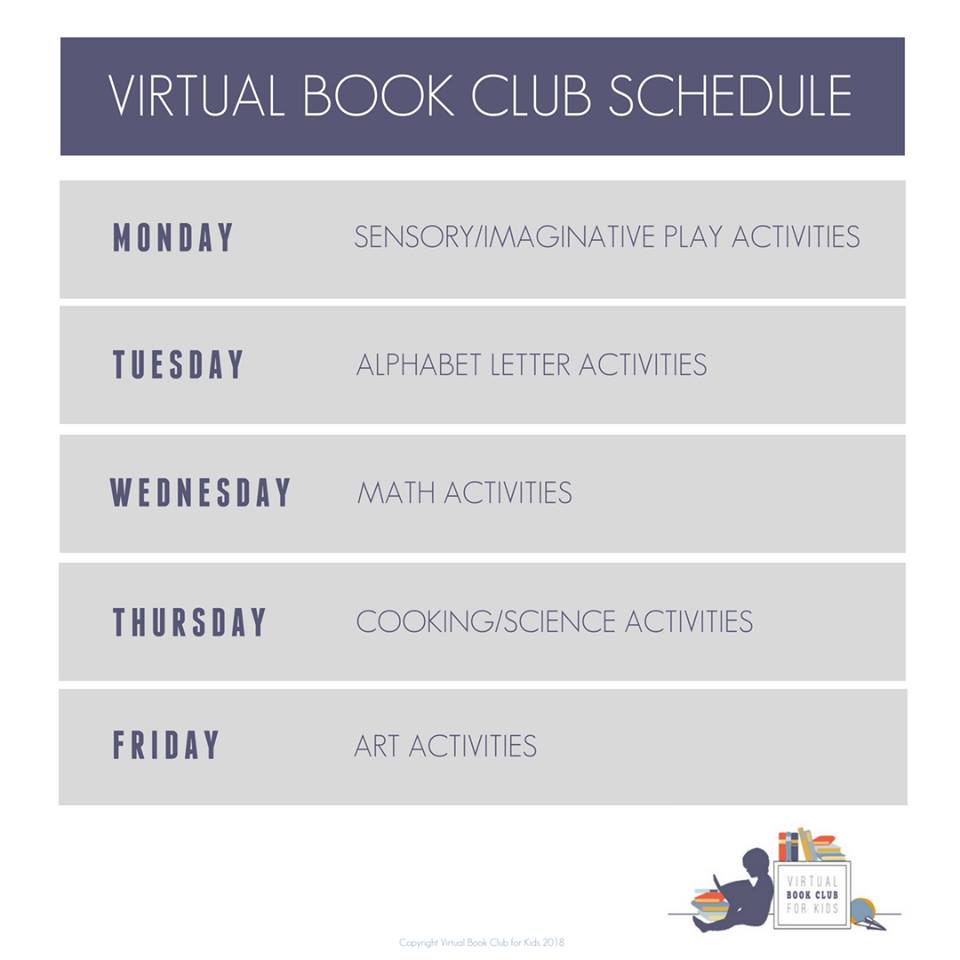 Sensory Activity for Alphabet Week
This week we have chosen a water-based sensory activity for our alphabet sensory play.
You can use whatever type of waterproof letters you have whether they are magnetic, toy or even foam just add them in and catch the letters and call them out with your child.
Learning Letters for Alphabet Week
This week's alphabet activity will need to be made ahead - just 24hrs and you will have your own letter smash game.
If your child doesn't like the feel of the letters for this activity why not use a toy hammer to bash them instead!
Alphabet themed Math Activity
This week we are building using blocks in our math activity. Building the alphabet with Lego Duplo or similar blocks.
To get the lego set of printable cards you will need to subscribe to the newsletter over on their site. But this is such a fabulous resource that you can bring out time and time again as you and your preschooler practice the letters this year.
Alphabet Snack for Preschoolers
Instead of a recipe, we have a STEM activity that is edible. We're building letters with marshmallows and toothpicks.
This will need some supervision because the toothpicks are sharp but as you complete a letter if you use mini marshmallows you could then eat the letter too.
Alphabet Art
We love this activity Alphabet Art Activity and if you create a whole alphabet you can then use them as a handmade resource for the year with your little ones.
So simple and easy to do.
More Alphabet Themed Books for Preschoolers
Whether you want to add more to your collection for the week or can't find a copy of the Chicka Chicka Boom Boom book. Here are our pick of the best Alphabet Books that our own preschoolers have loved.
Alphabet Under Construction by Denise Flemming
Alphaoops: The Day Z Went First by Aletha Kontis
The Alphabet Tree by Leo Lionni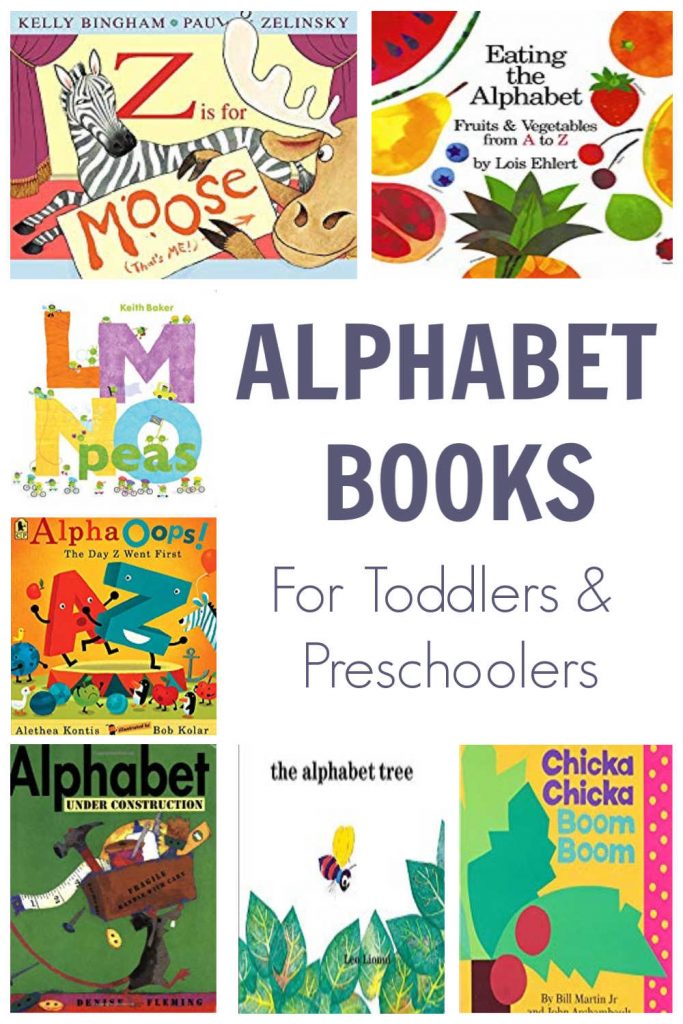 If you are looking for more alphabet themed books then we have put together our favourite Alphabet Books for Toddlers and Preschoolers. This selection can be dipped into throughout the year and read to help your little ones to learn their alphabet with the help of these fun stories.
More Alphabet Themed Activities for Toddlers and Preschoolers
If you would like to do more activities this week then why not check out our Alphabet Week Pinterest Board. We have handpicked a selection of simple, fun activities that are great for toddlers and preschoolers to do with you.
Next Week on The Virtual Book Club for Kids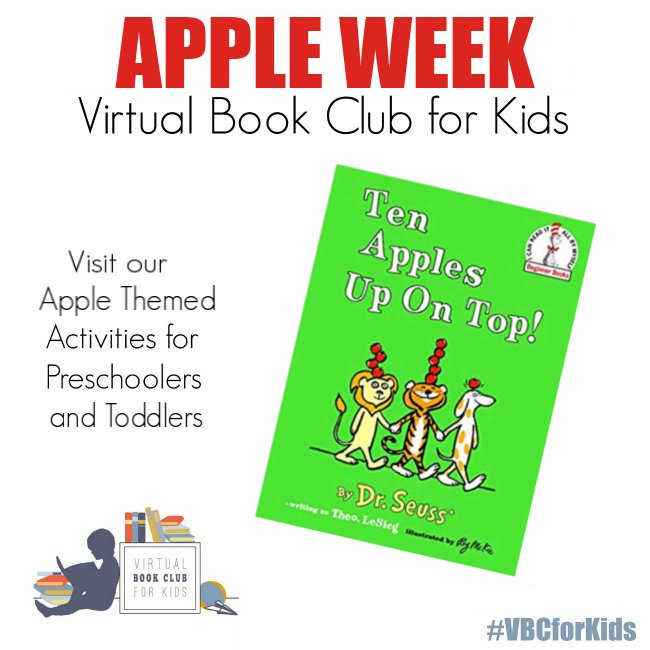 Join us next week for our Apple Themed Week featuring Ten Apples Up on Top! by Dr Seuss.