Red, green, yellow it's apple season again and we have a fun week of Apple Activities for your preschooler and you to do this week. Featuring the classic picture book Ten Red Apple by Pat Hutchins we have 5 easy, hands-on apple activities to learn, play, and create with as this early fall theme for Preschoolers and you to enjoy.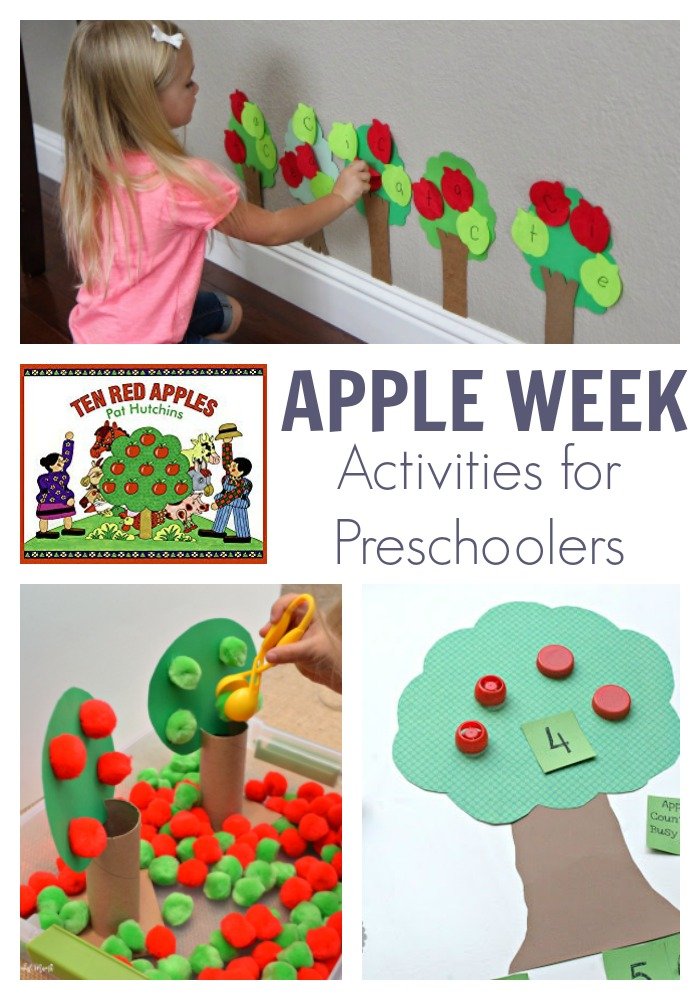 Find Your Activity Plan Here
Virtual Book Club for Kids Featured Book 10 Red Apples by Pat Hutchins
We have included links to the books on Amazon. As an associate, we may earn from qualifying purchases.
For this week's theme of Apples, we are returning to our favourite Apple Book Ten Red Apples by Pat Hutchins. We love this book because of the clear counting and numbers as the apples get removed from the tree and also the familiar farm animals that are pictured in the book.
Weekly Virtual Book Club Plans
Get ideas for activities, crafts and recipes based on popular themes and featured books straight to your inbox each week to inspire you to connect and create with your children
Watch the read-aloud below if you can't find a copy of the book to share with your preschooler this week. You'll also find some more apple books below that we recommend.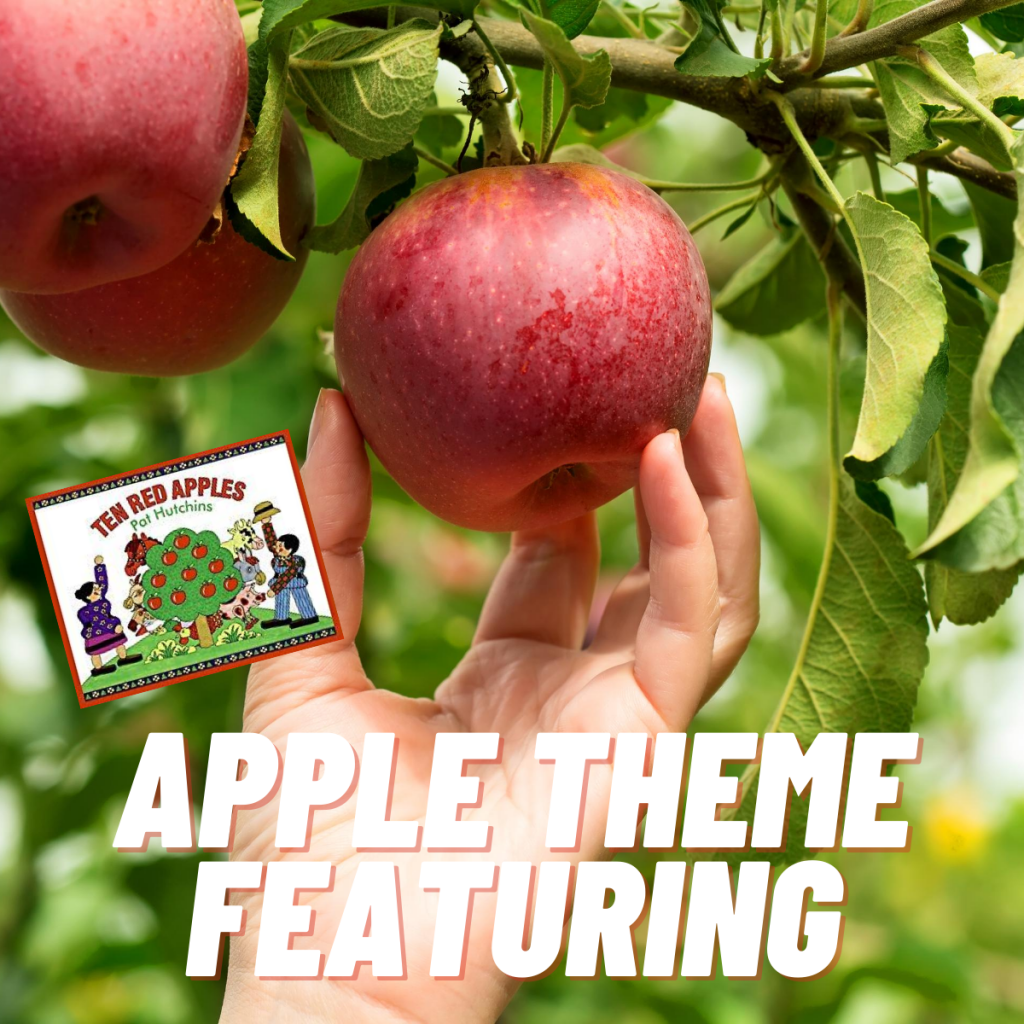 Apple and Ten Red Apple Themed Activities for Preschoolers
We have picked 5 easy activities based on this theme. Pick the one that appeals to you the most, try a few or if you are looking for more structure for your days then check out our weekly suggested schedule and plan to try all 5.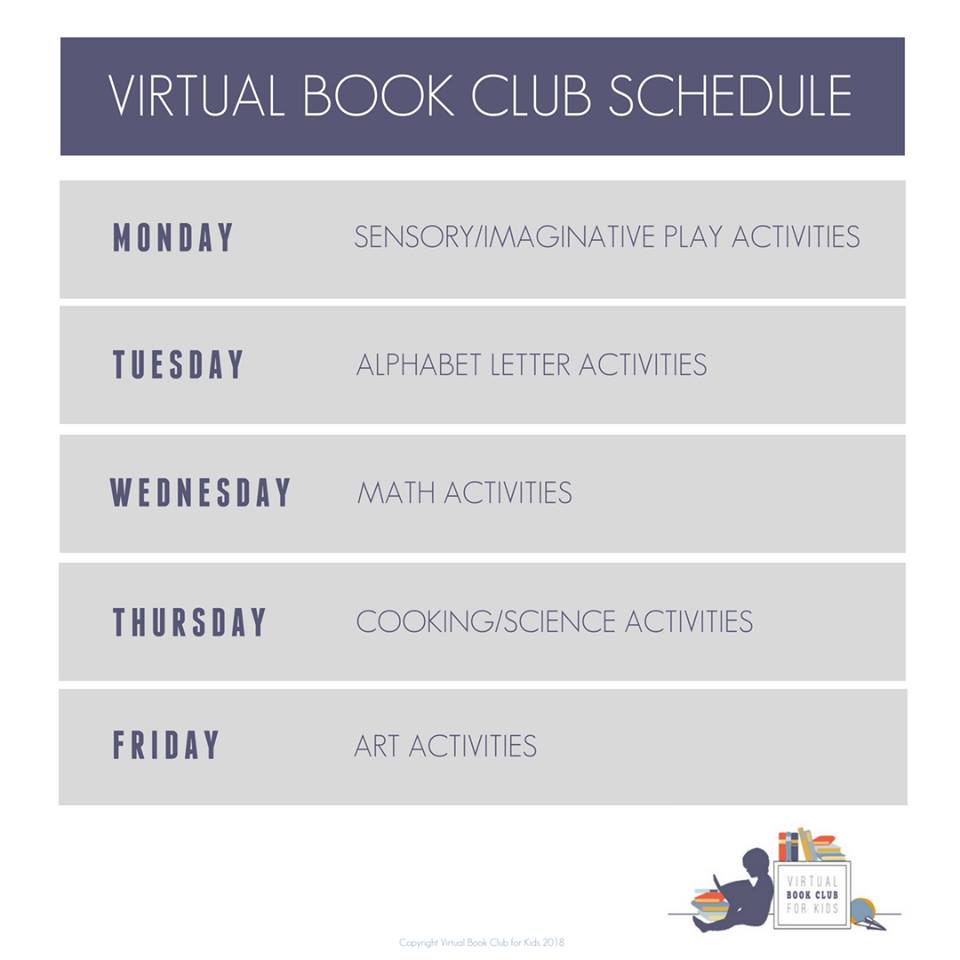 Apple Songs and Rhymes to Sing Together
If you would like to sing some rhymes and songs together this week he's a few that we have picked for the theme.
Way Up High in an Apple Tree
A classic apple song for preschoolers, the Learning Station sings Way Up High in an Apple Tree with your child.
The Apple Picking Song!
Head out into an apple orchard with this fun apple picking song with Danny Go!
Apple Song
Learn all about apples with this fun apple themed song for your preschooler or toddler.
This Week's Preschool Activities for the Apple Theme
Ten Red Apples by Pat Hutchins Activity Plan for Preschoolers
More Apple Books for Preschoolers
If you wish to add a few more books to your reading this week with your child then check out our 3 other book suggestions around the Apple Theme this week as well as check out our Best Apple Books for Preschoolers that you and they will both enjoy.
Ten Apples Up On Top by Dr Seuss
Apples by Gail Gibbons
The Apple Pie Tree by Zoe Hall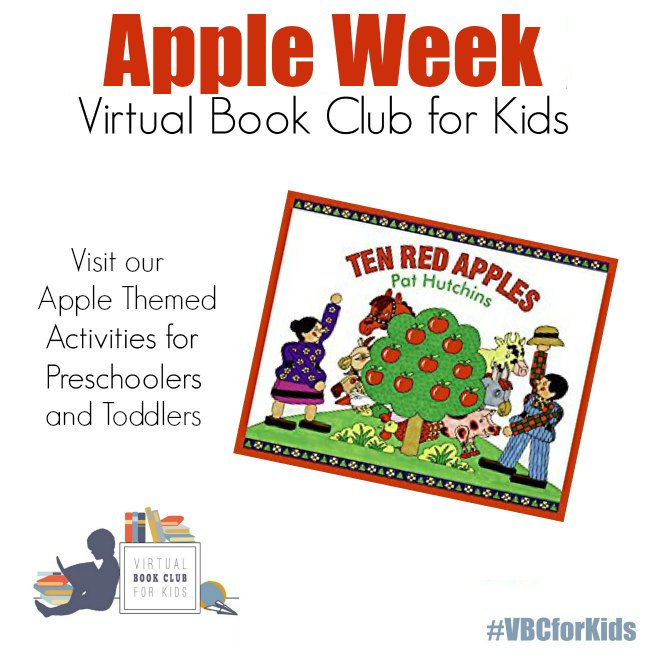 More Activities Inspired by Ten Red Apples
We love the book 10 Red Apples by Pat Hutchins and have featured it as part of the Virtual Book Club for Kids previously. If you would like even more inspiration based on this theme then check out our extra activities by clicking on the image or the link below.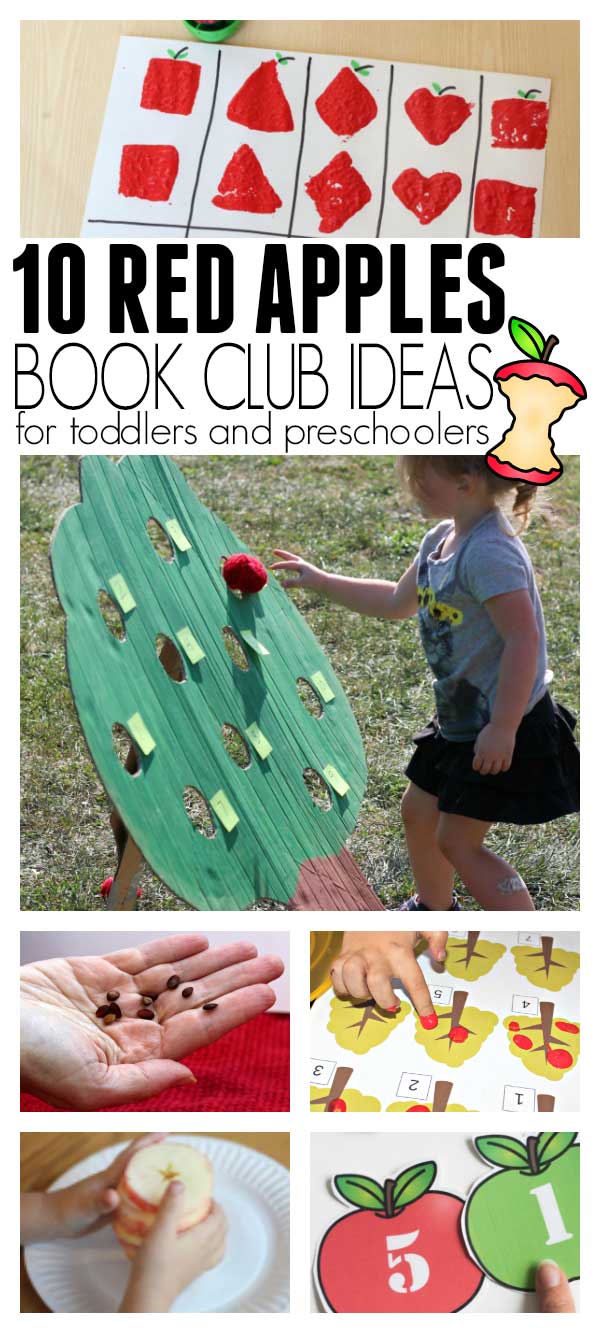 10 Red Apple Themed Activities for Preschoolers and Toddlers.