Red, green, yellow it's apple season again and we have a fun week of Apple Activities for your preschooler and you to do this week. Featuring the classic picture book Ten Red Apple by Pat Hutchins we have 5 easy, hands-on apple activities to learn, play and create with.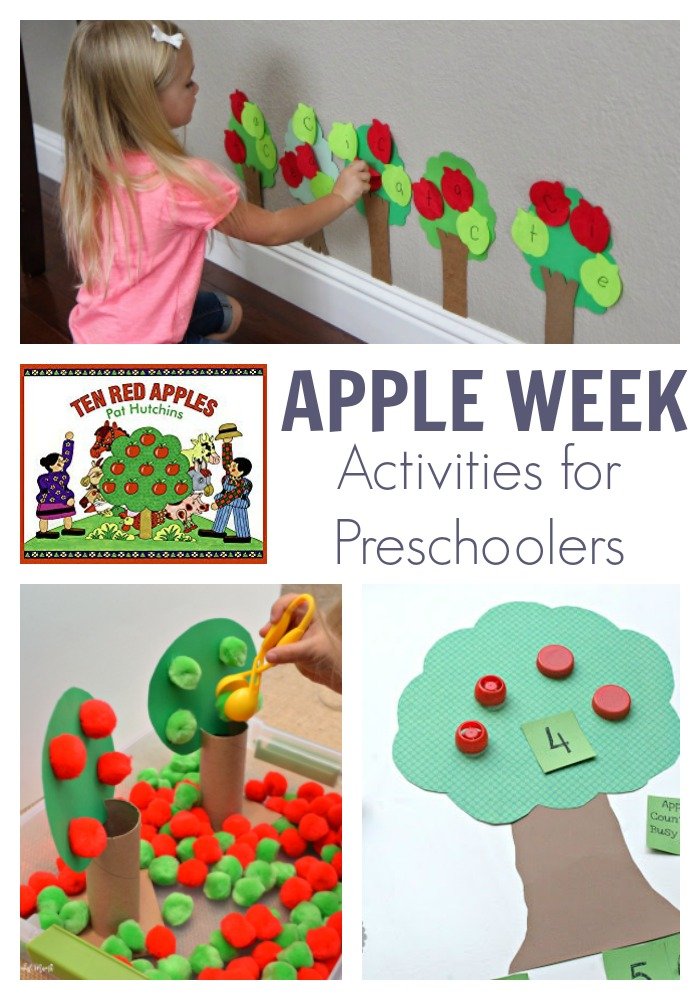 Virtual Book Club for Kids Featured Book 10 Red Apples by Pat Hutchins
We have included links to the book and resources we recommend for this theme. If you purchase via these links we may earn a small commission on the sale.
For this week's theme of Apples, we are returning to our favourite Apple Book
Ten Red Apples
by Pat Hutchins. We love this book because of the clear counting and numbers as the apples get removed from the tree and also the familiar farm animals that are pictured in the book.
Weekly Virtual Book Club Plans
Get ideas for activities, crafts and recipes based on popular themes and featured books straight to your inbox each week to inspire you to connect and create with your children
Apple and Ten Red Apple Themed Activities for Preschoolers
We have picked 5 easy activities based on this theme. Pick the one that appeals to you the most, try a few or if you are looking for more structure for your days then check out our weekly suggested schedule and plan to try all 5.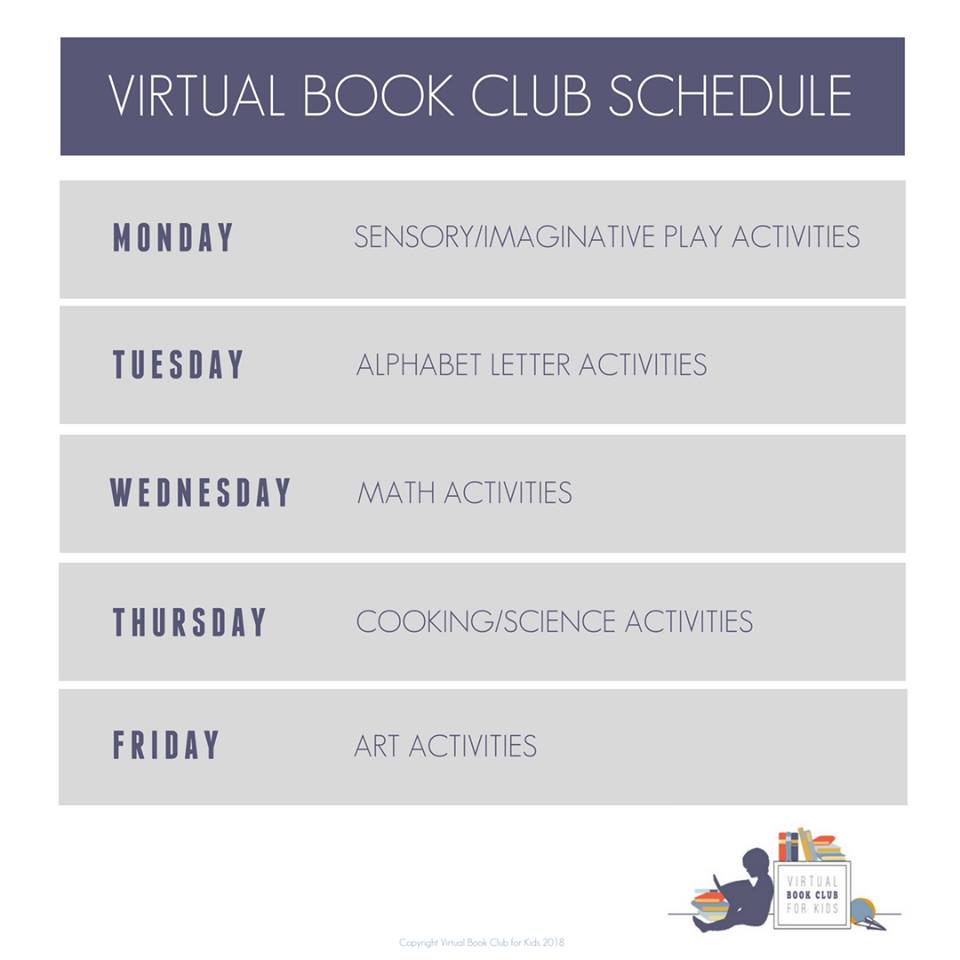 Apple Sensory Activity for the book 10 Red Apples by Pat Hutchins
For this week's sensory activity on the apple theme this color matching sensory bin is great.
It may take a little time to make the trees but after you have made them it's something that you can keep out for the week.
Alphabet Activity for Apple Week
Time to revisit names with this week's Alphabet Activity.
These build a name apple trees are a great way for children to work on identifying their names – we love the little apple baskets to collect their letters in.
If your preschooler is familiar with their name and knows their letters well – why not adapt it for sorting out upper and lower case letters into the baskets.
Join our Facebook Group and see how others are using the idea this week in different ways for inspiration.
Math Activity for the Theme of Apples
Counting out and 1 to 1 correspondence plus number recognition are all part of this week's apple themed math activity.
This Apple Busy Bag is easy to set up – if you can't find apple gems why not use stones (painted red and green for apples), gems, erasers (have you seen the apple shaped ones) or even playdough made into apple shaped balls.
Apple Themed Science or Cooking Activity
We couldn't feature apples without making Apple Pies and this simple recipe is ideal for cooking with your preschoolers and toddlers.
If you can't find the ready to fill pastry cups then you can use a packet mix or ready to roll pastry and bake according to the instructions.
Art Activity for the Apple Theme and 10 Red Apples by Pat Hutchins
Our art activity this week also sneaks in some math.
We apple printing one of our favourite early fall activities with toddlers and preschoolers and then using them to create our own math resource. Find out how to make the best prints and use them for math in this Apple Printing Art and Math Activity.
More Apple Books for Preschoolers
If you wish to add a few more books to your reading this week with your child then check out our 3 other book suggestions around the Apple Theme this week.
[one_third_first]
[/one_third_first][one_third]
[/one_third][one_third_last]
[/one_third_last]
Ten Apples Up On Top by Dr Seuss
Apples by Gail Gibbons
The Apple Pie Tree by Zoe Hall
[thrive_custom_box title="Join Us Next Week For the Virtual Book Club for Kids" style="light" type="color" color="#595975″ border="#000000″]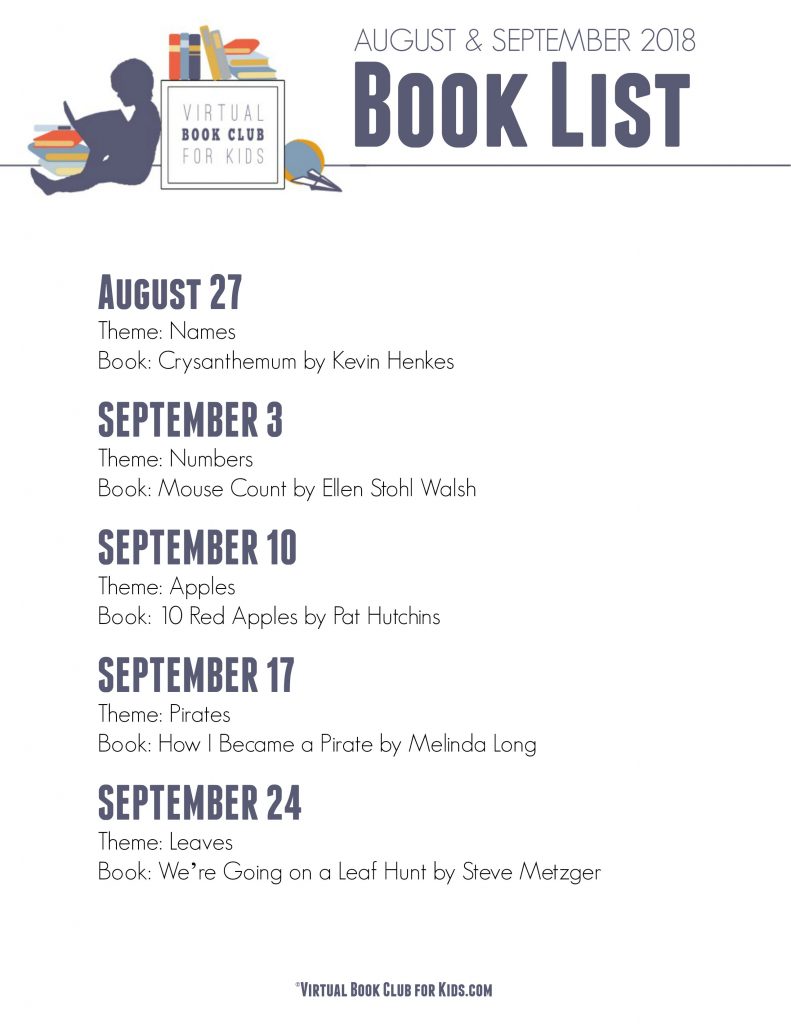 Our Next Theme is Pirates and the Featured Book How I Became a Pirate by Melinda Long
[/thrive_custom_box]
More Activities Inspired by Ten Red Apples
We love the book 10 Red Apples by Pat Hutchins and have featured it as part of the Virtual Book Club for Kids previously. If you would like even more inspiration based on this theme then check out our extra activities by clicking on the image or the link below.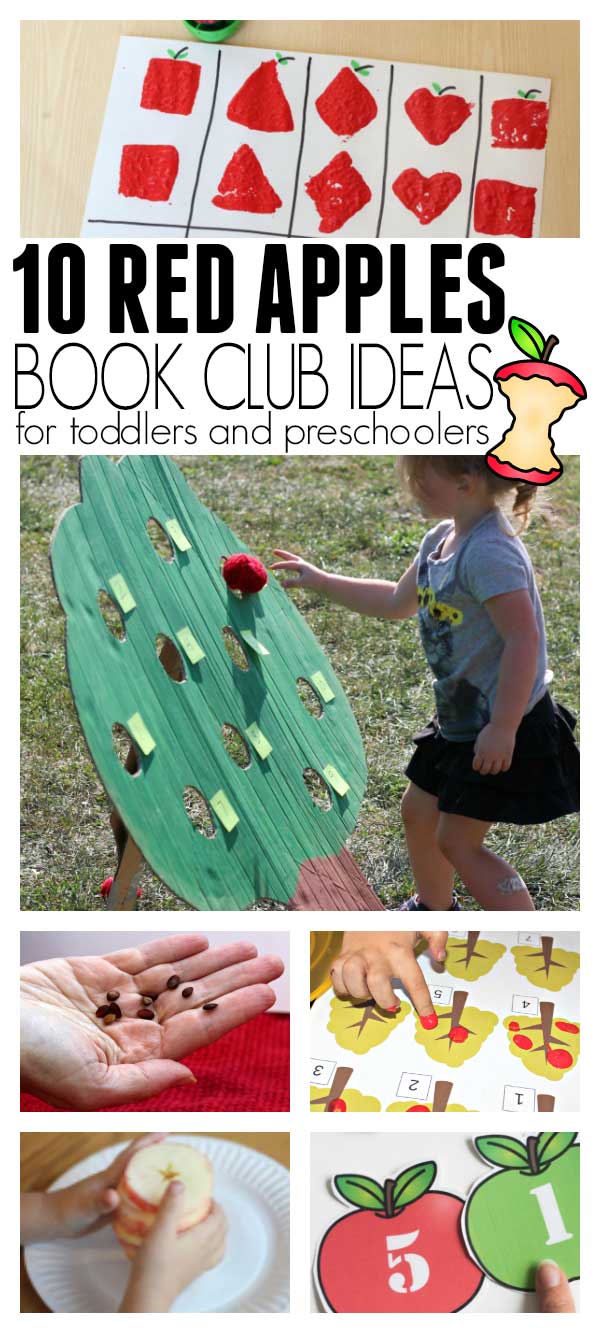 10 Red Apple Themed Activities for Preschoolers and Toddlers.