We have a delicious theme for this week's Virtual Book Club for Kids. Baking!
Featuring a book by one of our favorite authors Laura Numeroff it's If you Give a Moose a Muffin.
Carry on reading to discover our fun plan of activities for you and your preschoolers to do with our Baking Week Activity Plan for Preschoolers.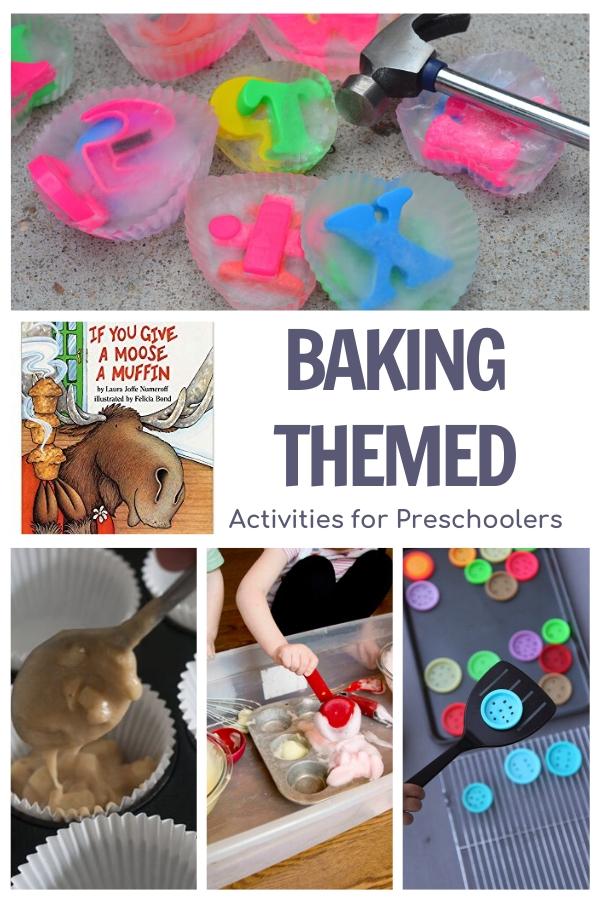 Find Your Activity Plan Here
Virtual Book Club for Kids Featured Book If you Give a Moose a Muffin
We have included links to the books on Amazon. As an associate, we may earn from qualifying purchases.
If you loved If you Give a Mouse a Cookie you are going to love If you Give a Moose a Muffin by Laura Numeroff as well.
A moose visited the house and to make him feel welcome he's given a muffin - the muffin leads to jam and lots of other happens.
Our preschoolers giggled their way through the tale.
Weekly Virtual Book Club Plans
Get ideas for activities, crafts and recipes based on popular themes and featured books straight to your inbox each week to inspire you to connect and create with your children
Baking Week Activities for Preschoolers
Our weekly plans share simple and easy to do ideas for parents to do with their preschoolers to play, learn, create and have fun.
Although we don't have a strict structure to our weekly activity plans for preschoolers we do have a suggested schedule that may work for you. Check it out below.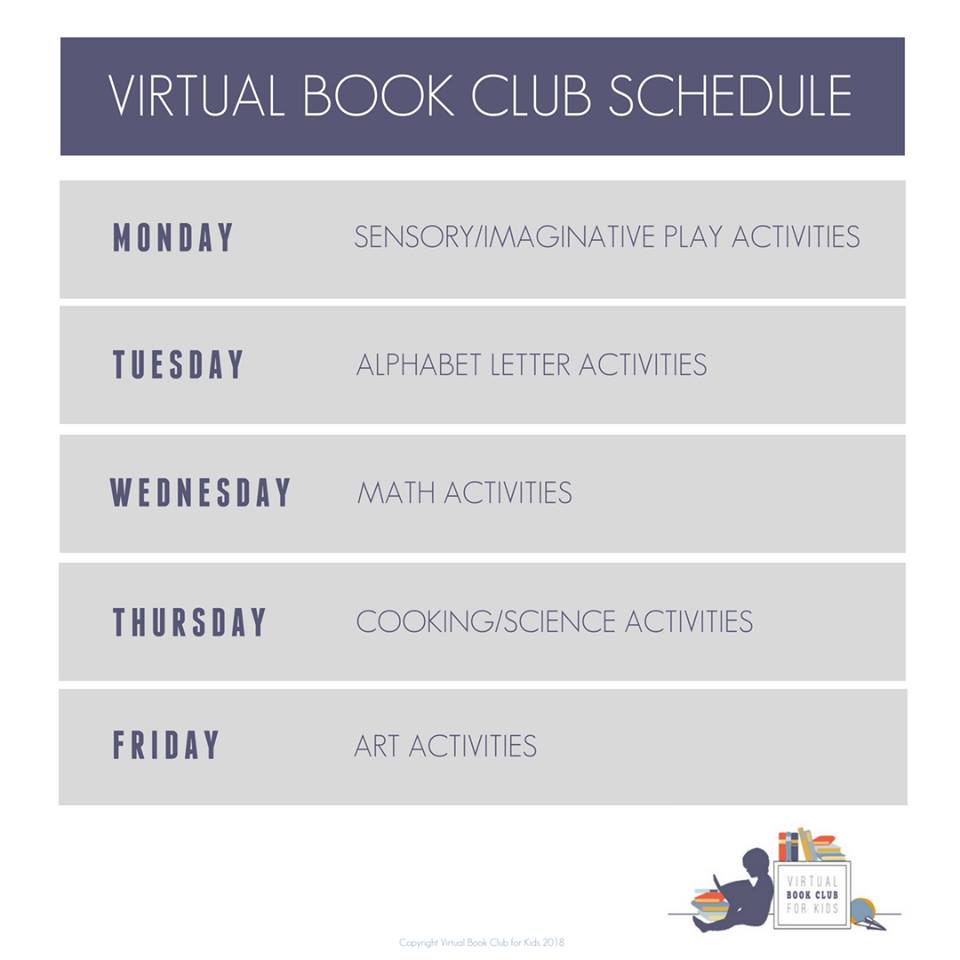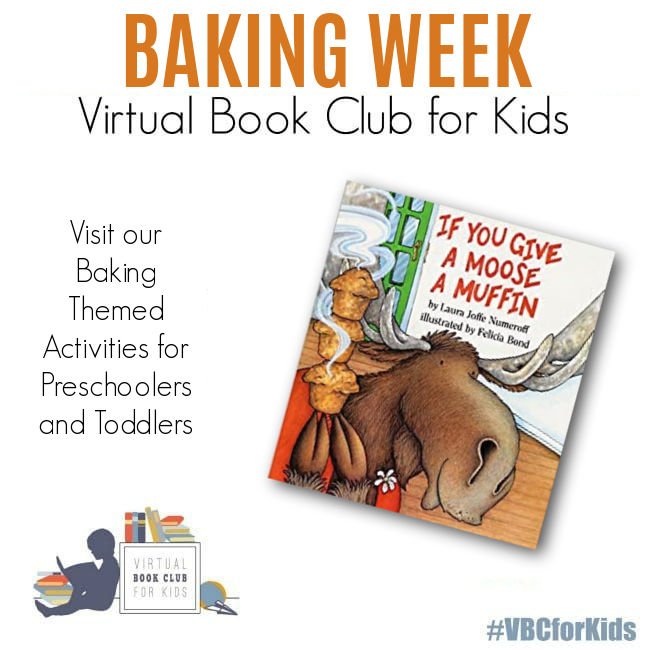 Baking Themed Activities for Preschoolers
To go with the book we have 5 simple and fun activities you can do together.
Check them out below
5 Simple Baking Activities for Preschoolers
Have fun, play, create and learn with these 5 simple activities for preschoolers to do together.
More Baking Themed Books for Preschoolers
Why not check out these other books this week too for more read aloud fun with your preschoolers.
Cooking Themed Weekly planner featuring Fry Bread
Cooking Theme Weekly Planner featuring If You Give a Pig a Pancake