We're heading to the kitchen this week for delicious cooking themed books and activities for you and your preschoolers to enjoy. This week's book is Fry Bread a heart warming story about cooking and family time together as we enter this special time of the year where food intertwines with family tradition.
Combined with our simple, easy and low prep activities this is a great week to celebrate all things cooking.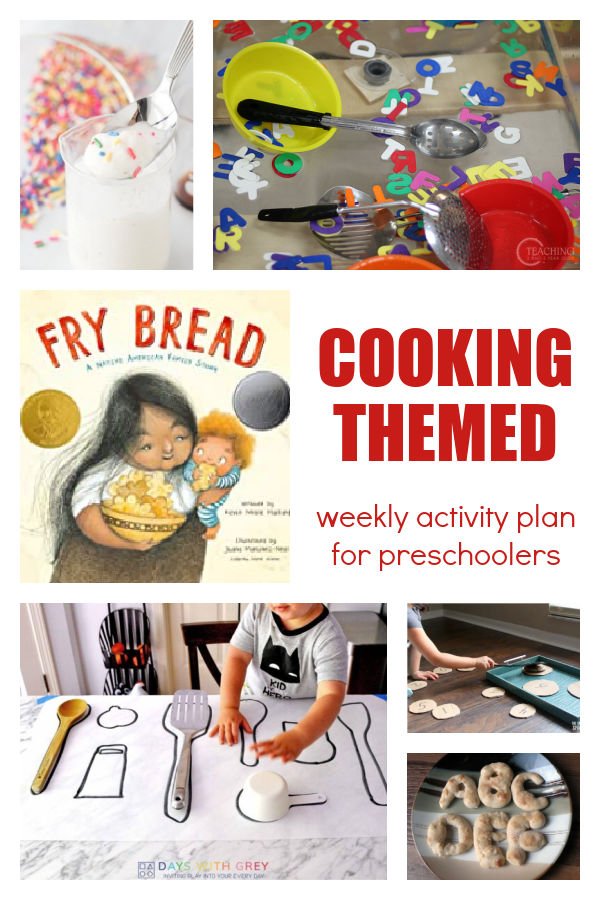 Fry Bread Virtual Book Club for Kids Featured Book
We have included links to the books on Amazon. As an associate, we may earn from qualifying purchases.
For this week's book with the Virtual Book Club for Kids for our cooking theme we have chosen Fry Bread: A Native American Family Story by Kevin Noble Maillard.
Told in lively and powerful verse by debut author Kevin Noble Maillard, Fry Bread is an evocative depiction of a modern Native American family, vibrantly illustrated by Pura Belpre Award winner and Caldecott Honoree Juana Martinez-Neal.
The story is told in simple, lyrical text. As you read the story you'll learn that fry bread is a food, it's a shape, it's sound, it's history and more. Readers learn that fry bread is an important symbol of the Native American culture. At the end of the book, readers are invited into the story with the simple phrases, "Fry bread is you.", "Fry bread is us."

The back of the book includes a recipe for fry bread, an author's note and more detailed information about fry bread to learn more with your child.
To learn more about Fry Bread history.
Don't worry if you haven't got a copy of the book why not watch it being read aloud together with your preschooler below.
Cooking Themed Preschool Songs and Rhymes
As well as the book and activities each week here at the Virtual Book Club for Kids we like to suggest some cooking themed songs and rhymes that you and your preschooler can enjoy.
These can get you singing, dancing and moving around the kitchen!
On Top of Spaghetti Song
Vegetable Song
Let's Bake a Cake Baking Song
Your Cooking Themed Activity Plan for the Week
Each week we suggest 5 simple and low prep activities that you and your preschooler can do together plus a link for more ideas on our carefully curated Pinterest board.
Although we don't give a lesson plan for the week, we do have a suggested activity per day schedule that one of our hosts put together and works well for her and her children.
The structure can be seen in the image below.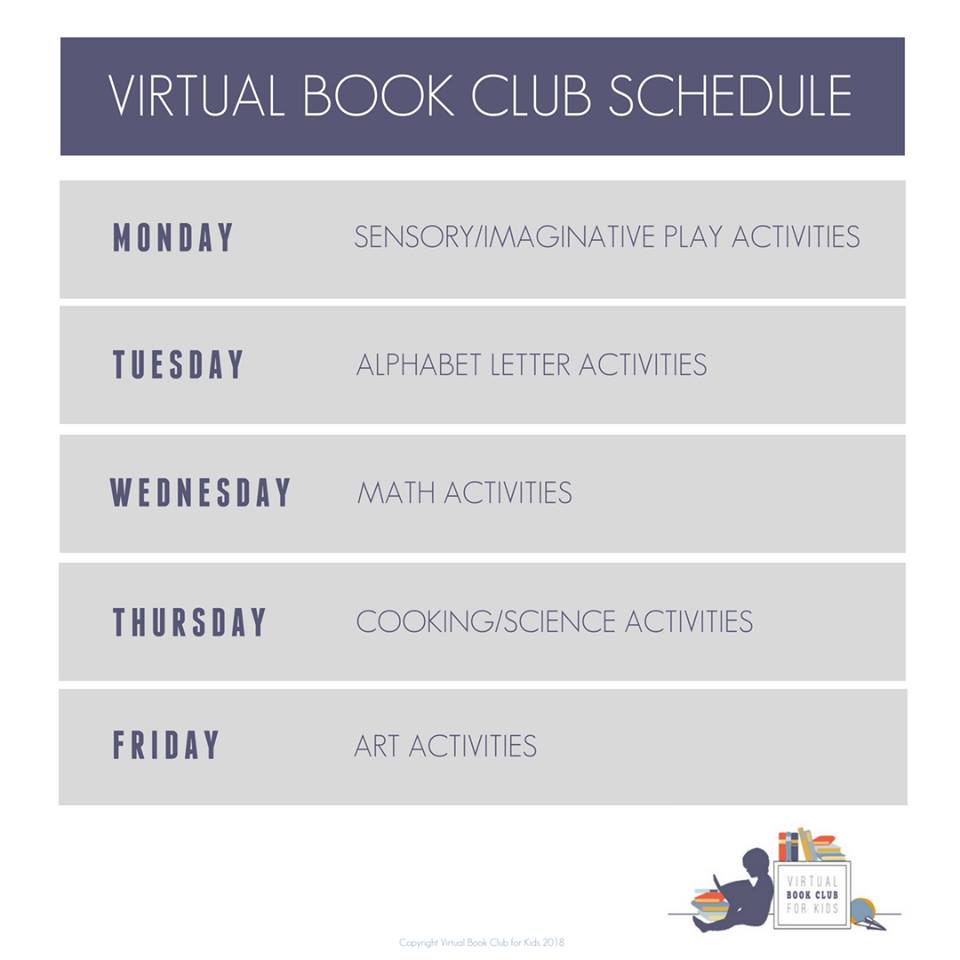 Cooking Themed Activity Plan for a Week of Preschool Fun
A fun week of planned preschool activities on the theme of Cooking featuring the book Around the Fry Bread by Kevin Noble Maillard.
just your foam letters, water and spoons to create your own alphabet soup! A playful way to work on letter recognition and hand-eye coordination.
Add a little alphabet fun to cooking week with baking ideas for kids using the letters of the alphabet. Try these Alphabet Cookies too
Can you find two that match? Work on number recognition with this adorable pancake themed math activity.
Making homemade ice cream is actually quite easy and a good workout for the arms! This ice cream in a bag science experiment is a fun activity to try at home or in the classroom.
Explore even more Kitchen Science Experiments!
Make your own making game with kitchen utensils for a little fun this week in the kitchen.
BONUS: Cookie Recipes for the Holidays
As you head into the kitchen here are a few Tips for Cooking with Toddlers and Preschoolers.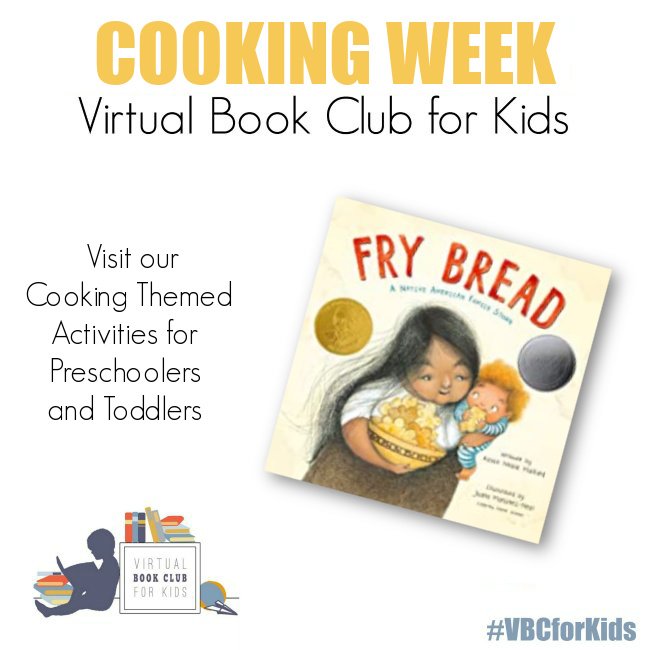 Cooking Themed Books for Preschoolers
Looking for more books to share with your preschooler for cooking theme then check out these books too.
Looking for more Cooking themed activities? Try our Baking Weekly Plan or Gingerbread Man Weekly Plan