This week we're talking about birds with the book Bird Boy by Matthew Burgess. We've put together a collection of bird themed activities for Preschoolers and Toddlers for you to explore with your child.
Here's our Activity Plan for Birds Week featuring Bird Boy.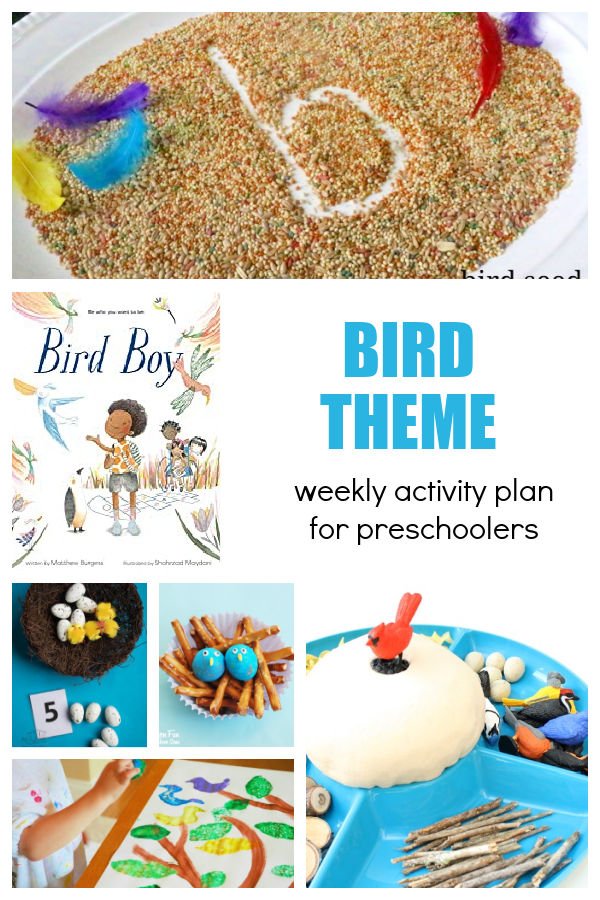 Find Your Activity Plan Here
Virtual Book Club for Kids Featured Bird Boy
We have included links to the books on Amazon. As an associate, we may earn from qualifying purchases.
Bird Boy (An Inclusive Children's Book) by Matthew Burgess
In this story about expressing your true self, Nico was new, and nervous about going to school. Everyone knew what to do and where to go, but Nico felt a little lost.
So, he did what he loved to do like watch the insects, sit in the grass. And most importantly… befriended the birds.
Before he knew it, Nico was known as BIRD BOY. But Nico didn't mind. Soon, he made one friend, then two, as the other kids learned to appreciate Nico for who he was. Before long, Nico learned he could be completely, delightfully, himself.
You can listen to this Bird Boy Read Aloud
Weekly Virtual Book Club Plans
Get ideas for activities, crafts and recipes based on popular themes and featured books straight to your inbox each week to inspire you to connect and create with your children
Bird Songs for Preschoolers
Here's a collection on bird themed songs to go along with your fun exploring birds this week with your preschooler.
Flap Your Wings Together
Birds Song
Five Little Birds
BONUS VIDEO: You can listen to birds sounds with your child here
Birds Week Activity Plan for Preschoolers and Toddlers
Our Birds week planner has 5 easy and fun activities to do with your preschooler.
How you structure them throughout the week is up to you but one of the hosts of the book club has put together this simple activity per day schedule that you could follow.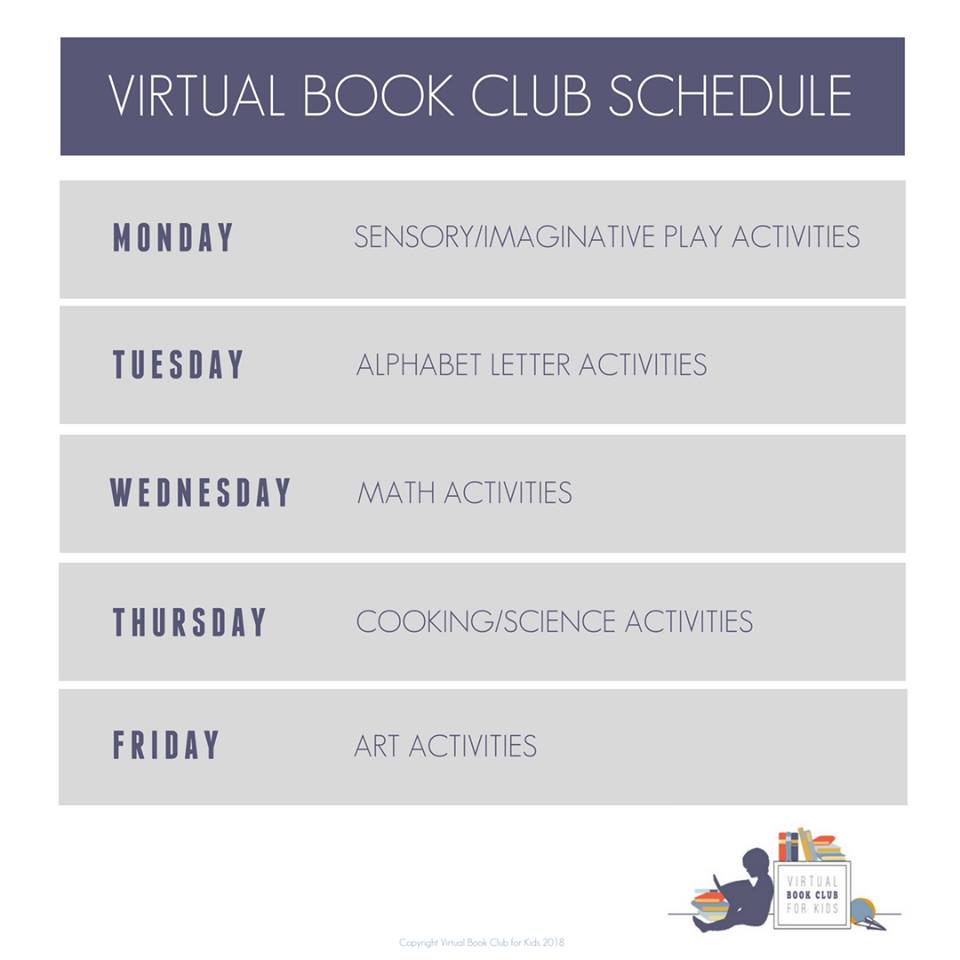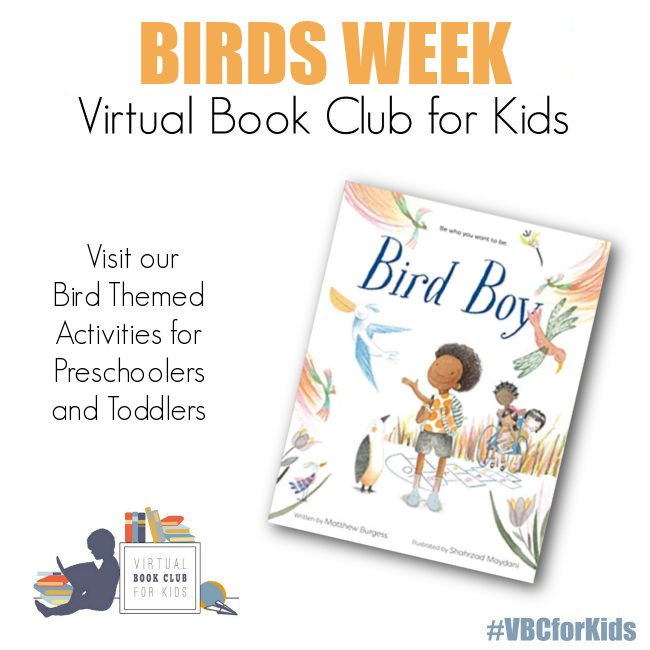 Bird Boy Themed Weekly Plan for Preschoolers and Toddlers
Head outdoors to explore a week of simple activities planned for you to do with your preschoolers inspired by the book Bird Boy on the theme of Birds.
Books about Birds for Preschoolers
Birds by Kevin Henkes
Bird Count by Susan Edwards Richmond
Hello, World! Birds by Jill McDonald
Additional Book Inspired Weekly Plans