Looking for planned weeks for preschoolers inspired by spring and featuring picture books then we have our favorite selection here.
These 10 fun spring-themed activity plans each feature 5 simple low prep activities that you and your preschooler can do together.
Each plan also has a featured book plus 3 other recommended children's books for you and your child to read together.
So here we go with some fantastic spring-themed weeks for preschoolers.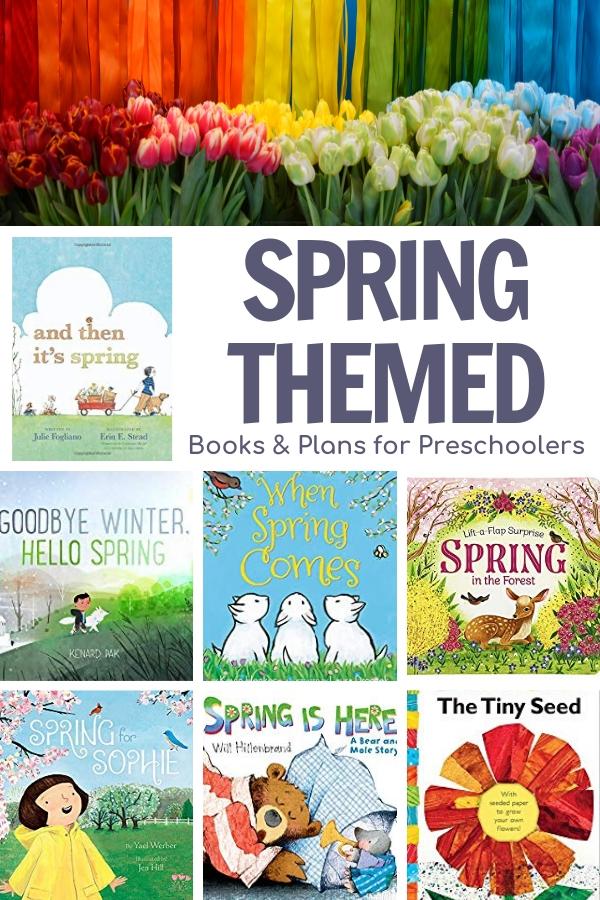 Find Your Activity Plan Here
Spring Themed Activity Plans Featuring Books for Preschoolers
We have included links to the books on Amazon. As an associate, we may earn from qualifying purchases.
Each week we recommend 5 simple activities to play, learn, create and have fun together inspired by the theme and featured books.
As well as the activities there is a link to our Pinterest Board for the theme that has even more activities to do together.
Spring Themed Plans for Preschoolers
Collection of themed spring activity plans and book recommendations for weeks of preschool fun, creativity, play and learning.
Spring Themed Books for the Season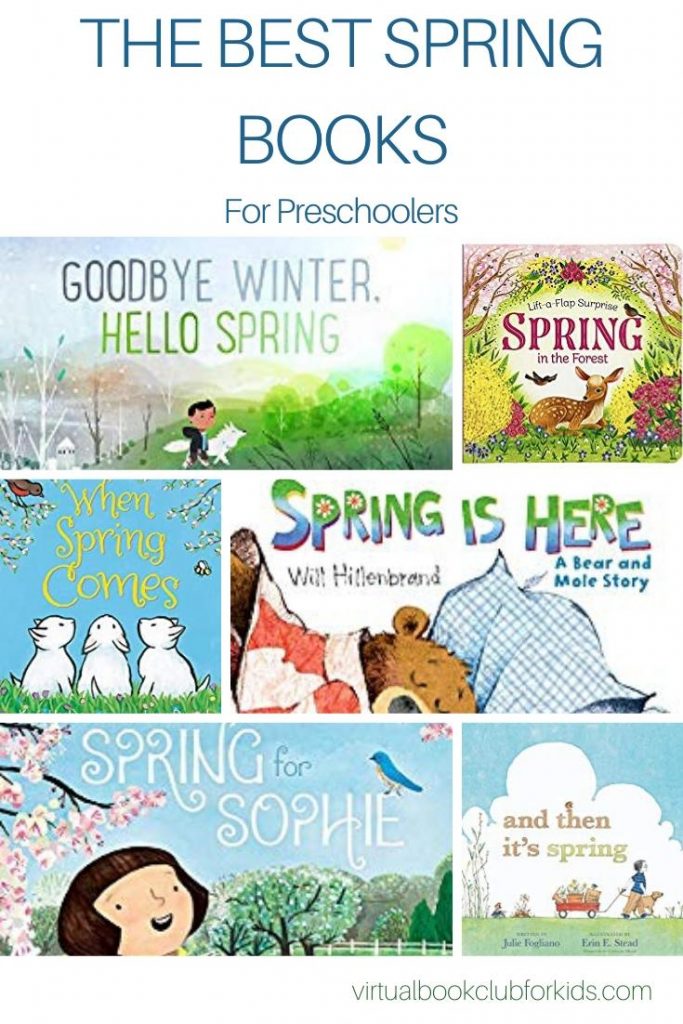 Each weekly theme above has a featured book and 3 other recommended books.
However, you may want to add some seasonal books to your book basket to read throughout the season.
Here are some fantastic Spring Books for Preschoolers to read together.
More Fun Themes to Explore with your Preschoolers