As fall is heading our way we have a wonderful book to go along with the changes in seasons for this week's Virtual Book Club for Kids We're Going on a Leaf Hunt by Steve Metzger. So get cozy and warm with our simple activities to celebrate fall this year with our Fall Themed Activity Plan for Preschoolers.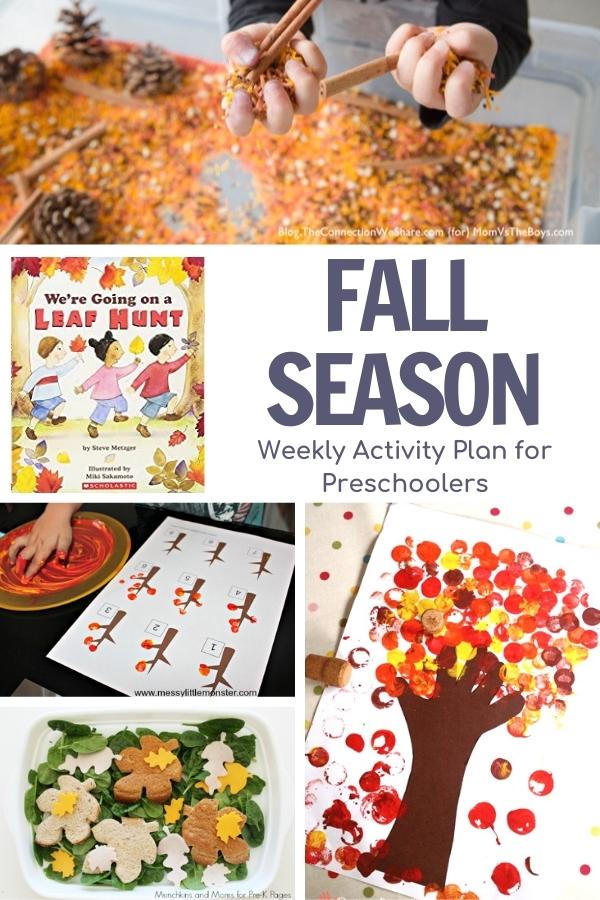 We're Going on Leaf Hunt by Steve Metzger Virtual Book Club for Kids Featured Book
We have included links to the books on Amazon. As an associate, we may earn from qualifying purchases.
This week's featured book is a favourite of the Virtual Book Club for Kids team We're Going on a Leaf Hunt by Steve Metzger.
Following the story pattern from We're Going on the Bear Hunt this is a lovely book with lots of rhymes, repetition and bright illustrations.
Watch the book being read aloud below.
We've got a few more recommendations for fall books below check them out at the end.
Weekly Virtual Book Club Plans
Get ideas for activities, crafts and recipes based on popular themes and featured books straight to your inbox each week to inspire you to connect and create with your children
Fall Songs and Rhymes
We love to sing and each week this year we are suggesting some songs that you and your preschooler can join in and sing and dance with.
Autumn Leaves Are Falling Down
Fall and Autumn Counting Song
Why Do Leaves Change Color?
Fall Weekly Plan for Preschoolers
Here at the Virtual Book Club for Kids our aim is to find easy, simple and low prep activities for you and your preschoolers to do together to play, create and learn whilst reading and having fun.
How you structure your week is up to you one suggestion is to follow our plan shown below. This has an activity per day with the sensory or imaginative play at the start of the week.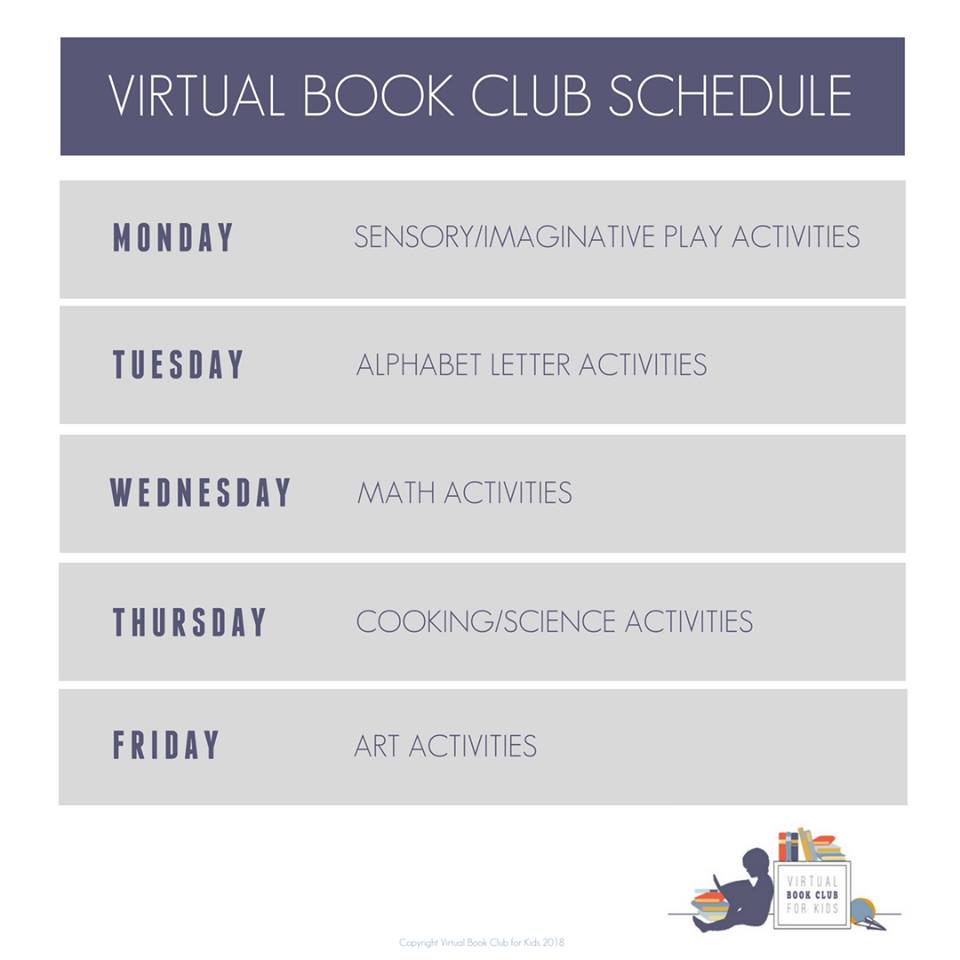 Fall Themed Activity Plan for We're Going on a Leaf Hunt
A fun week of simple and easy planned activities for the book We're Going on a Leaf Hunt by Steve Metzger and the theme of Fall ideal for preschoolers.
Fall Activities for Preschoolers on Pinterest
Don't forget to check out our Pinterest board for even more fall activities to do with preschoolers this week if you need even more inspiration.
More Fall Books for Preschoolers
We love to extend our reading and share more books with our preschoolers during the week.
So each plan we share 3 additional books that are great to read together with your preschooler.
More Fall Activity Plans for Preschoolers
You can find some more plans for fall if you would like to extend the theme further in our Fall Themes and Books Post Below.