This week's theme for preschoolers is one of our favourites all about Farms. It's a theme that you can revisit throughout the year focusing on different aspects of the farm and the animals that live there. For this week we are featuring Little Red Hen by Paul Galdone. Scroll down to find our farm week plan for preschool including the fun hands-on activities we have hand-picked for you and your child to do.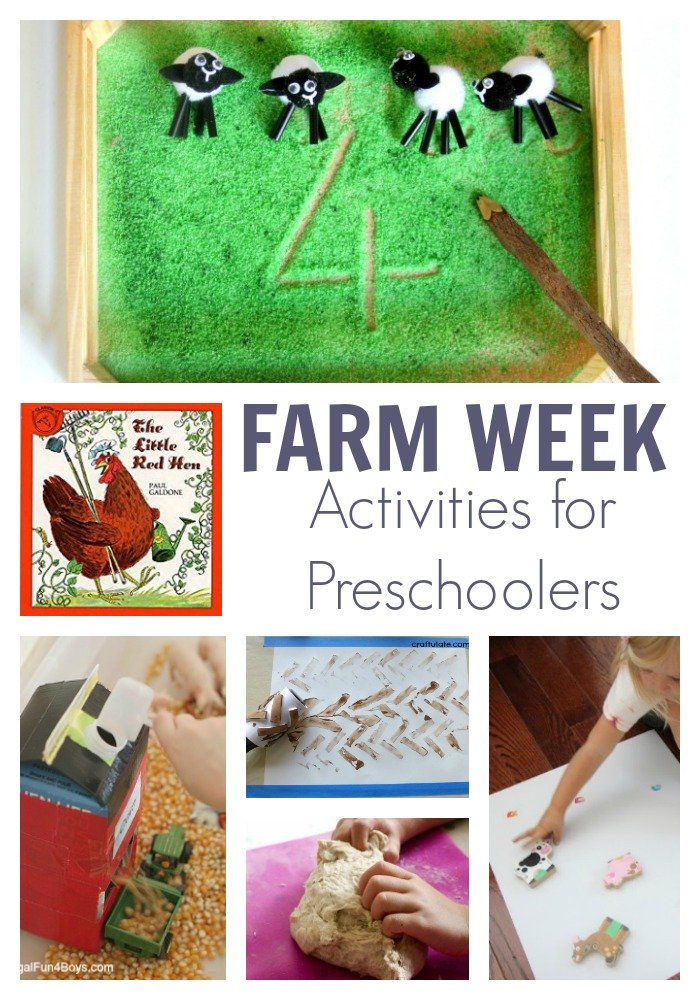 Find Your Activity Plan Here
Virtual Book Club for Kids Featured Book Little Red Hen by Paul Galdone
We have included links to the book and resources we recommend for this theme. If you purchase via these links we may earn a small commission on the sale.
We have chosen
The Little Red Hen
by Paul Galdone to feature this week on The Virtual Book Club for Kids. This is a classic version of the little red hen that nurtures the crops whilst her friends sit around, she harvests the wheat etc... with beautiful illustrations, this is one to add to your children's bookshelf and read time and time again.
Weekly Virtual Book Club Plans
Get ideas for activities, crafts and recipes based on popular themes and featured books straight to your inbox each week to inspire you to connect and create with your children
Farm and Little Red Hen Themed Activities for Preschoolers
We have picked 5 easy activities based on this theme. Pick the one that appeals to you the most, try a few or if you are looking for more structure for your days then check out our weekly suggested schedule and plan to try all 5.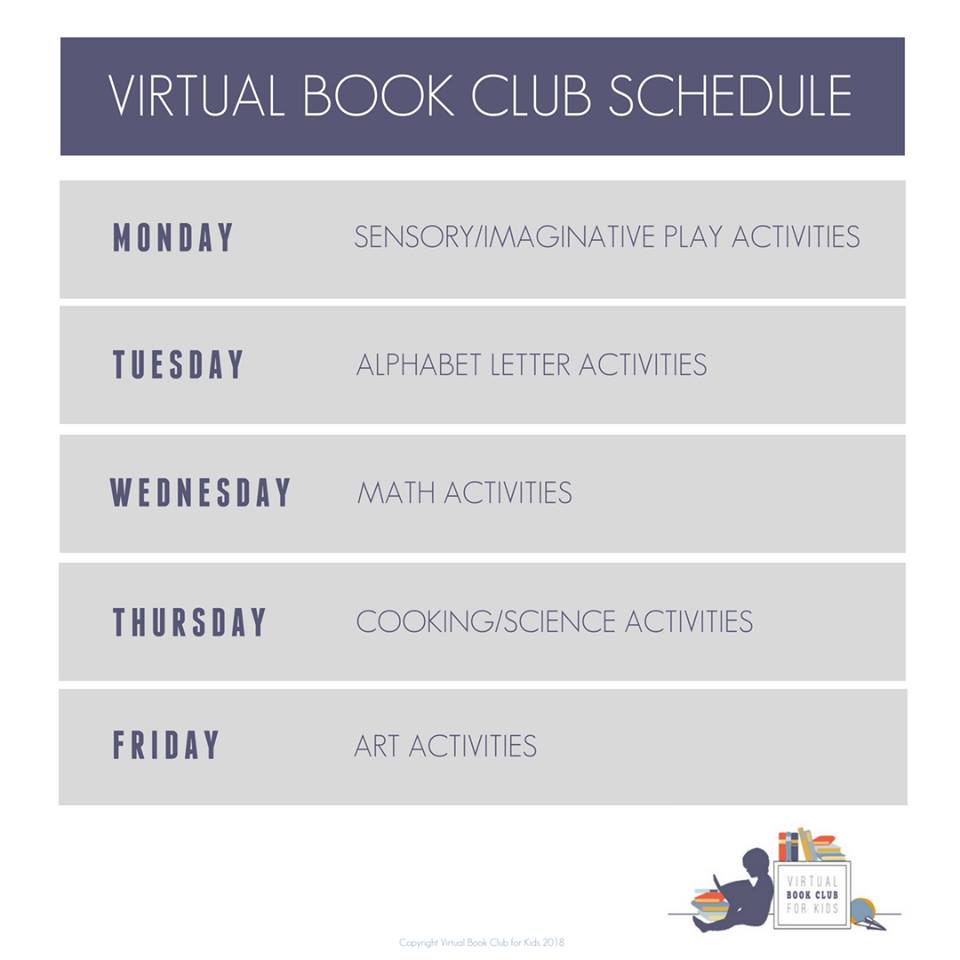 Farm Sensory Play for Preschoolers Inspired by Little Red Hen
This week we have a Farm themed sensory bin for you to put together for your little one.
I particularly like the scooping and fill the tractor silo that you can make. If you don't have corn then switch it up for a sensory bin filler that you do have. There are lots of different options that you could use depending on what you have laying around.
Alphabet Activity for Farm Week
We're working on letter sounds this week with this Farm Animal Letter Sound Game.
If you don't have the jigsaw used then raid the toy box for your farm animals and use them instead.
Preschool Math Activity for Farm Week
With our Math Activity this week we are going to be working a little on number recognition, counting and also writing the numbers.
This Farmyard Sensory Writing Tray is an ideal way that your child can work on forming the numbers (or letters as you could combine this with the alphabet activity this week) without the need for worksheets.
Little Red Hen Cooking Activity for Preschoolers
Just like the Little Red Hen this week we are making bread with our preschooler.
This easy bread recipe is perfect for little ones to make and the bread tastes delicious. Make it into a loaf or create some fun shaped rolls with it.
Art Activity for Farm Week
The fields are full of tractor tracks this time of year as the harvest finishes and this Tractor Track Print Art Activity is a lot of fun for your preschoolers.
Provide some easel paper or even a roll of brown paper paints and let your children create their own giant print pictures.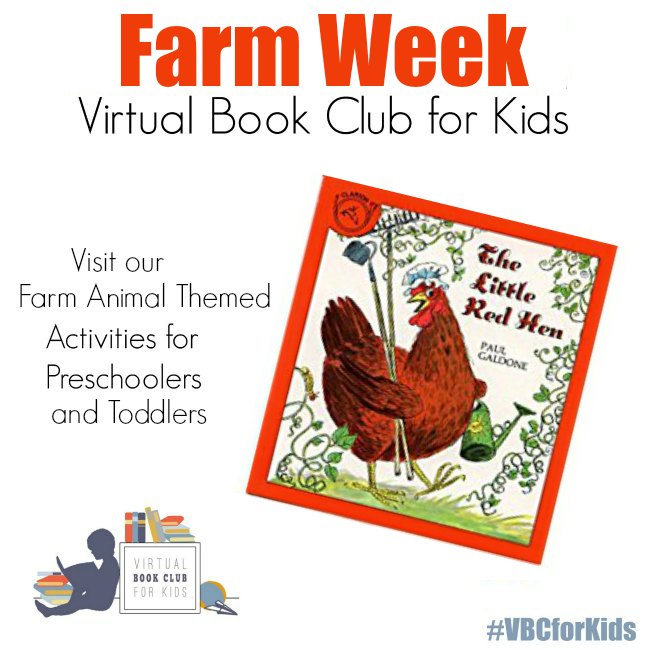 More Farm Themed Books for Preschoolers
If you wish to add a few more books to your reading this week with your child then check out our 3 other book suggestions around the Farm Theme this week.
[one_third_first]
[/one_third_first][one_third]
[/one_third][one_third_last]
[/one_third_last]
Little Blue Truck by Alice Schertle
Mrs Wishy Washy's Farm by Joy Cowley
Click Clack Moo, Cows that Type by Doreen Cronin
[thrive_text_block color="purple" headline="Join Us Next Week for the Virtual Book Club for Kids"]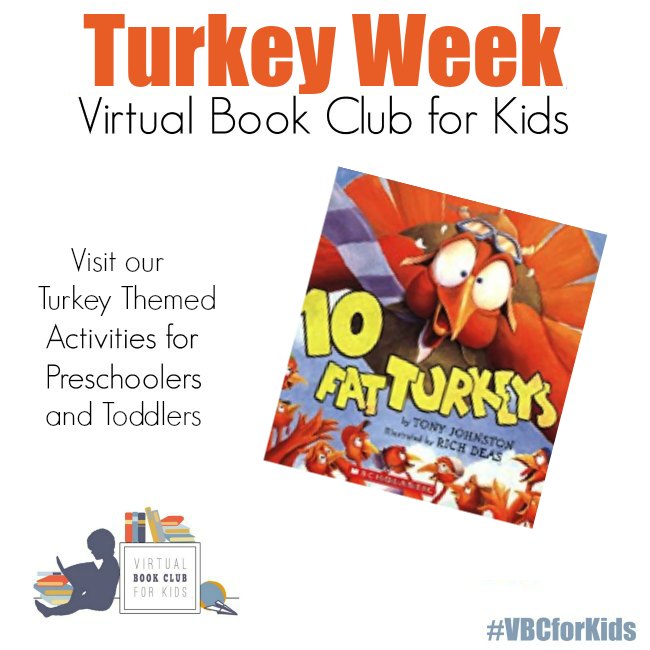 Next week's theme is Turkey's and our featured book is 10 Fat Turkeys by Tony Johnston
 [/thrive_text_block]
More Activity Plans that Would Work with The Farm Theme
If you want to extend the week further then combine this activity plan with our suggested week plans below for Apples and Scarecrows during the Fall.
[one_half_first]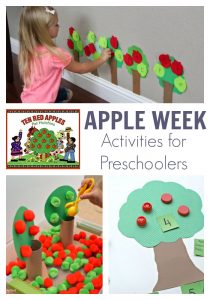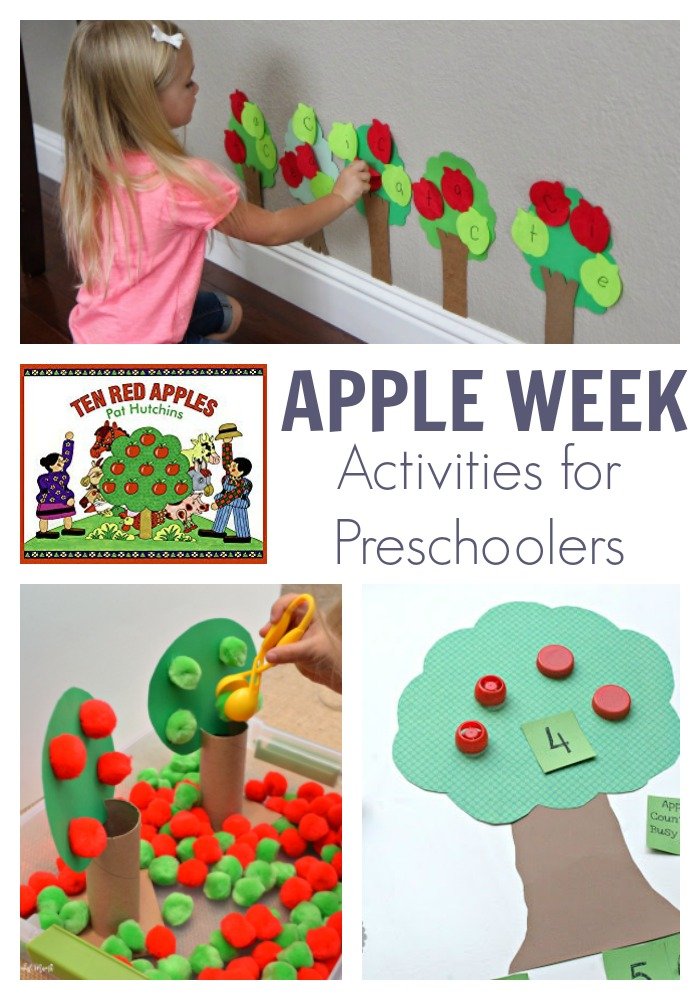 [/one_half_first][one_half_last]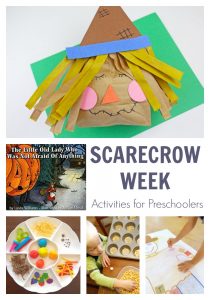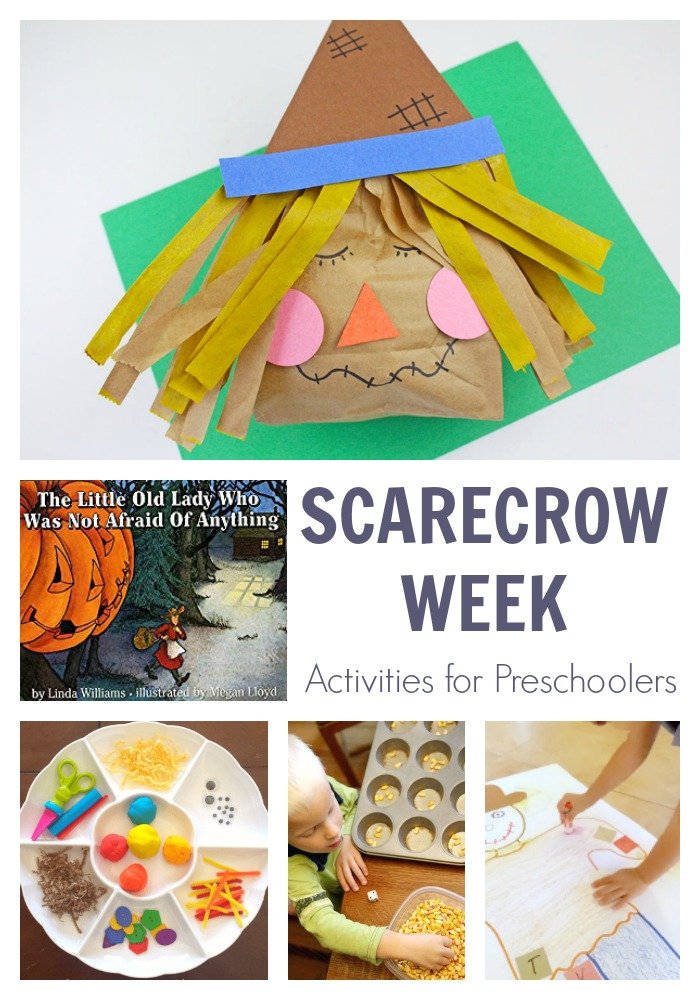 [/one_half_last]
Apples is a fun theme to combine with the Farm Theme early in Fall.
Another fun theme to combine with the Farm is Scarecrows.