For our last week of this year's Virtual Book Club for Kids, we have a fun summery theme that our ideas could keep you going for a while. We're focusing on fish and one of our favourite fish books The Rainbow Fish by Marcus Pfister. Below you will find some fun ideas and activities for the week that are simple and easy to set up to do at home with your preschooler plus, other recommended fish books as well as more activities we have collated on our Fish Themed Board on Pinterest. So here you go a week of playing, creating, learning and having fun on the theme of fish for you and your preschoolers to enjoy.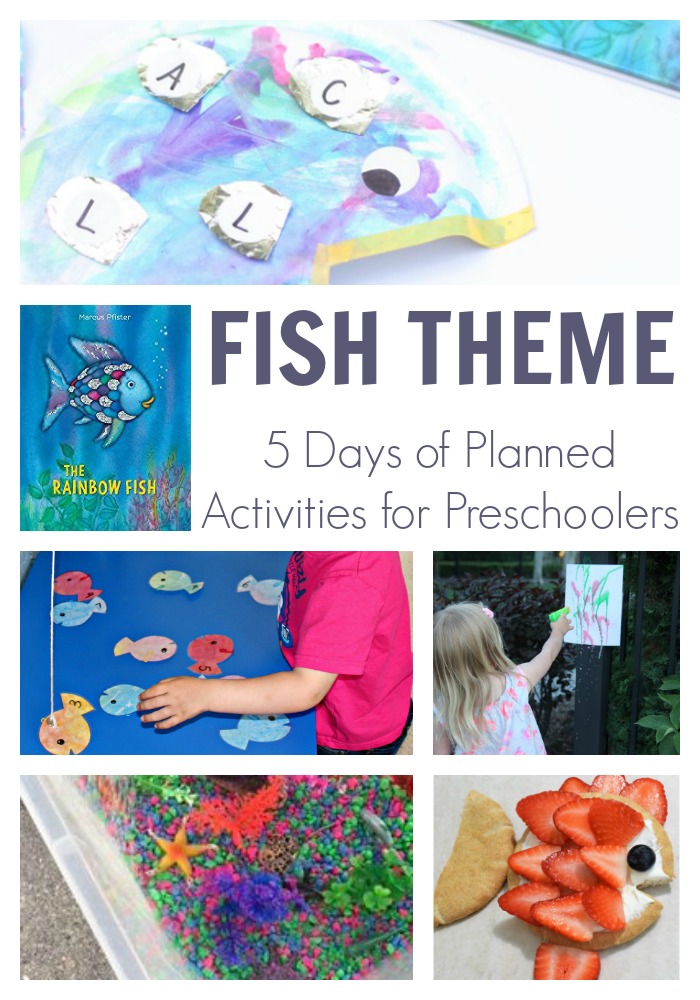 Find Your Activity Plan Here
Virtual Book Club for Kids Feature Books The Rainbow Fish
We have provided links to the books we recommend in this week's theme. If you purchase via the links we may earn a small commission.
Our featured book for the theme of fish is
The Rainbow Fish
by Marcus Pfister. This is a lovely illustrated book that tells the tale of the beautiful Rainbow Fish. At the beginning of the story he's not that friendly but is very proud of his shiny scales.
As the story progresses he makes friends and learns to be generous and a little less proud of what he looks like and more of how kind he is.
Weekly Virtual Book Club Plans
Get ideas for activities, crafts and recipes based on popular themes and featured books straight to your inbox each week to inspire you to connect and create with your children
Fish Themed Activities for Preschoolers Inspired by The Rainbow Fish
Each week here on the Virtual Book Club for Kids we hand-pick 5 simple and easy to do activities with your preschooler. These cover a range of skills and ideas from simple sensory play to an art or craft that you both will enjoy.
Although we suggest 5 it is up to you how many you want to do. Below you will find an example schedule from one of our team that carries out the activities at home with her preschooler 1 per day during the week.
If you would like more activities then just scroll down and you will find access to our Pinterest Board with even more hands-on fun for your and preschooler to do together on the theme of fish this summer.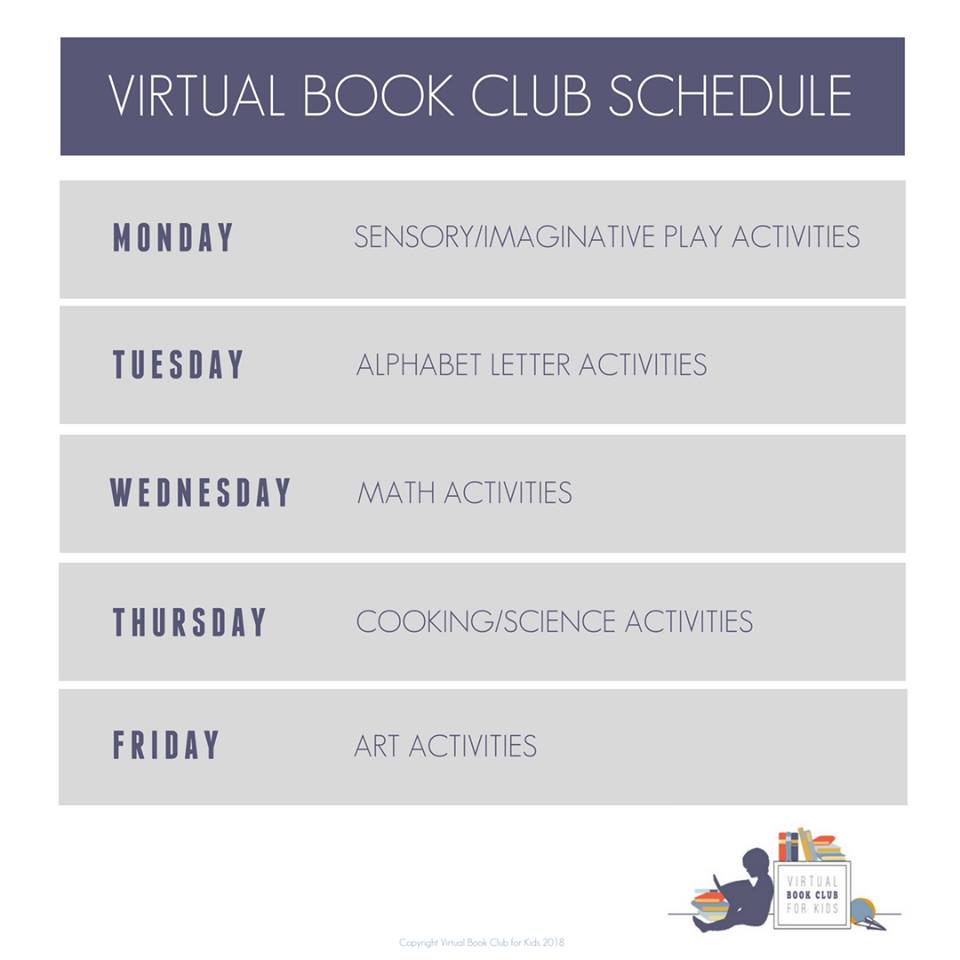 Sensory Activity for a Fish Theme with Preschoolers
Our sensory activity this week may take a little more time to set up than our previous week's ones but we thought it would be an ideal one to have set up for the summer and let your children play with throughout.
So here we go a Sensory Fish Tank for Preschoolers.
Fish Themed Alphabet Activity for Preschoolers
Get a little crafty with your preschoolers with this Alphabet Fish Activity.
We love how it matches the book as well with the shiny scales.
Counting Activity for Fish Week with Preschoolers
We're heading off fishing for the math activity this week with our fun Magnetic Counting Fish idea.
This is so easy to DIY and then you have a game that you can use time and time again to practice counting.
Fish Themed Snack for Preschoolers to Make
This week's recipe is an easy snack that you and your preschoolers can make together. Fruity Fish Pizzas!
We promise they taste delicious and are really easy to make together.
Art & Craft for Fish Week with Preschoolers
Our Art and Craft activity for Fish week is so much fun especially if the weather is warming up where you are.
So get out your water pistols and get creative making these Squirt Fish Paintings with your preschoolers.
More Fish Themed Books for Preschoolers
Although we suggest a featured book each week on The Virtual Book Club for Kids we know from our members that some find it difficult to locate and others love to have a few other books in their collection on the weekly theme so we suggest 3 other books that we recommend as parents and teachers.
[one_third_first]
[/one_third_first][one_third]
[/one_third][one_third_last]
[/one_third_last]
Swimmy by Leo Lionni
The Pout-Pout Fish by Deborah Disen
Commotion in the Ocean by Giles Andreae
More Fish Themed Activities for Preschoolers
If you are looking for even more ideas then check out our Fish Activities for Preschoolers board on Pinterest where you will find even more ideas on this theme to keep you and your preschooler entertained all summer long.
[thrive_link color='purple' link='https://www.pinterest.co.uk/virtualbookclub/fish-theme-for-preschoolers/' target='_blank' size='big' align='aligncenter']Go to Our Fish Themed Activities Board on Pinterest[/thrive_link]
[thrive_text_block color="orange" headline=""]
Continue the Fun this Summer - Register for the Virtual Book Club for Kids
This is our last week this Academic Year for the Virtual Book Club for Kids.
But the fun can still continue!
Register NOW for our Annual Virtual Book Club for Kids Summer Camp!
[thrive_link color='dark' link='https://www.virtualbookclubforkids.com/virtual-book-club-for-kids-summer-camp-discounted/' target='_self' size='big' align='aligncenter']More About the Virtual Book Club for Kids Summer Camp[/thrive_link]
[/thrive_text_block]