This week's theme is kindness and our featured book here on the Virtual Book Club for Kids is Hug Machine by Scott Campbell. Kindness is such an important thing for kids to be taught even more so in the world that we currently live. So this week, read, play, create, learn and have fun with our kindness week and our easy activity plan to do together.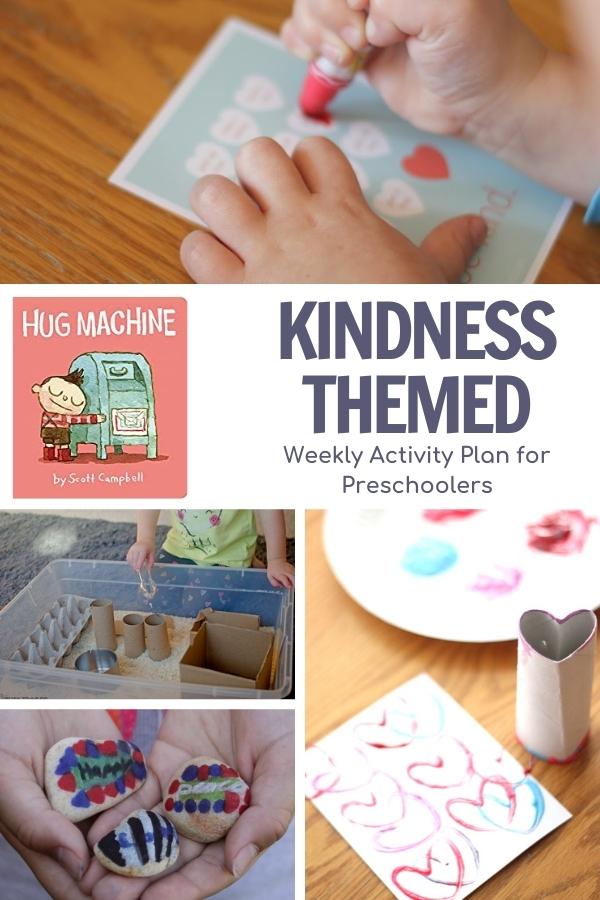 Find Your Activity Plan Here
Hug Machine by Scott Campbell Virtual Book Club for Kids Featured Book
We have included links to the books on Amazon. As an associate, we may earn from qualifying purchases.
This week we have picked the book Hug Machine by Scott Campbell for the featured book. This endearing book about kindness and the power of a hug is a lovely read to share with your little ones.
Don't worry if you haven't got the book as always here is the book being read aloud on YouTube.
Weekly Virtual Book Club Plans
Get ideas for activities, crafts and recipes based on popular themes and featured books straight to your inbox each week to inspire you to connect and create with your children
Kindness Songs and Rhymes for Preschoolers
Lets get dancing and singing with these fun rhymes and songs for our kindness week.
Try a Little Kindness
Kindness
Be Kind to Everyone
Kindness Week Activity Plan
To give you a structure for the week ahead here is our easy plan for when to do activities. Although you don't have to follow it we love to split them up starting with a sensory or role play for the week. This can then be kept accessible for the rest of the week.
To see our suggested plan see the image below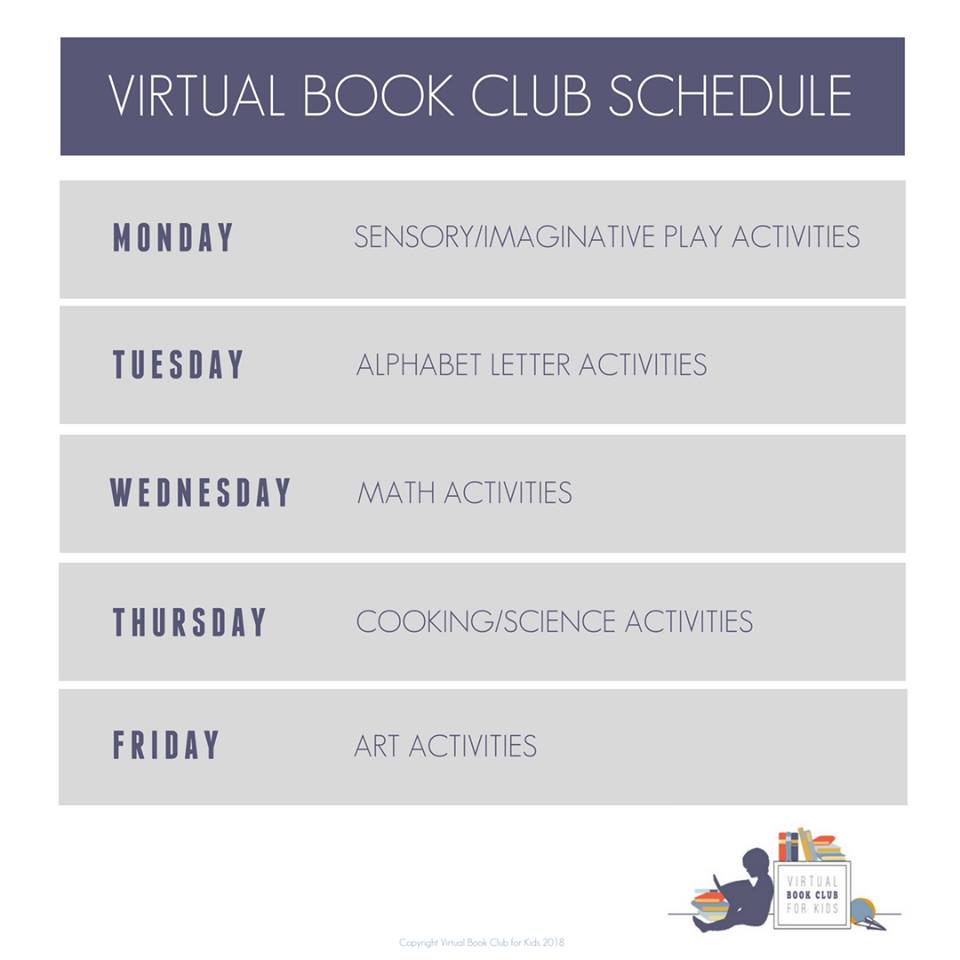 Hug Machine and Kindness Week Activity Plan for Preschoolers
A fun week of easy, low prep activities for preschoolers on the theme of kindness featuring the book Hug Machine by Scott Campbell.
Kindness Ideas on Pinterest
If you are looking for more ideas for this week on Kindness check out and follow our Kindness Week Activity Board on Pinterest
Kindness Books for Preschoolers
Whether you wish to change the book or looking for more books to share this week here's 3 other books about Kindness for you and your preschooler to read together.
Other Kindness Week Activity Plans from The Virtual Book Club for Kids
Check out these other Kindness Week Activity Plans from us here at The Virtual Book CLub for Kids to extend this week further