We're returning for one of our favorite› themes but with a different book. Kindness! It's so important to teach children to be kind, kind to themselves, each other, other people, animals and the world. This week's featured book is We're All Wonders by R.J. Palacio.
Find the week's book activities for preschoolers below as well as other suggestions for kindness books and next week's theme and featured book.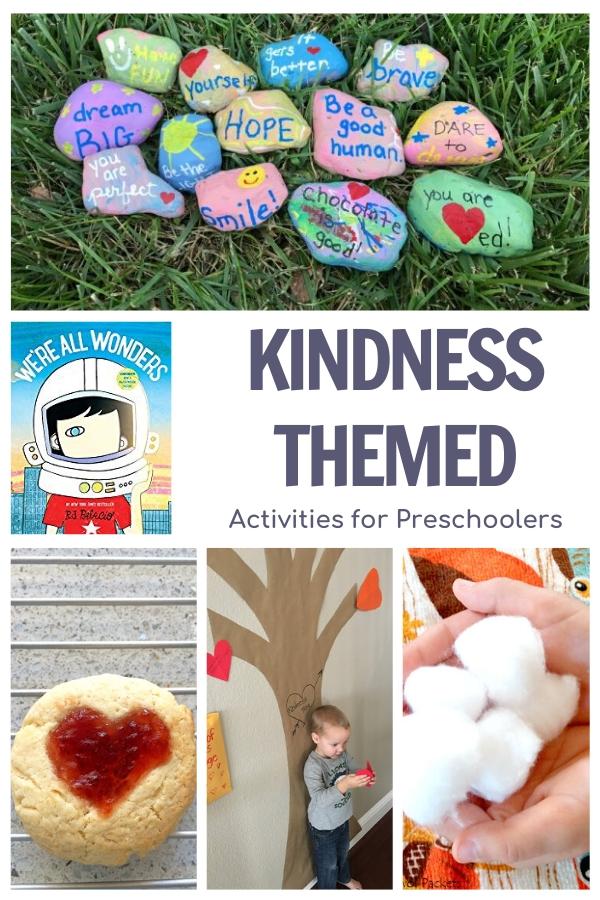 Find Your Activity Plan Here
Virtual Book Club for Kids Featured Book We're All Wonders
We have included links to the books on Amazon. As an associate, we may earn from qualifying purchases.
Choose kindness is so important and in We're All Wonders by R.J. Palacio the best selling book and the movie has been written and illustrated specifically for younger readers.
The book tells the story of the life of Auggie and what it is like to live in his world, a little boy, his dog Daisy and his extraordinary face.
Read along and talk to your preschoolers about Choosing Kindness and empathy towards others.
You can listen to the Read Aloud here on youtube.
Weekly Virtual Book Club Plans
Get ideas for activities, crafts and recipes based on popular themes and featured books straight to your inbox each week to inspire you to connect and create with your children
Kindness Songs for Preschoolers
Looking for a fun song for you and your preschooler to sing together all about kindness? Move and sing together with these hand-picked songs for you to enjoy.
Here are a few adorable Kindness Songs for Kids.
Kindness Week Activities for Preschoolers
Our weekly plans share simple and easy to do ideas for parents to do with their preschoolers to play, learn, create and have fun.
Although we don't have a strict structure to our weekly activity plans for preschoolers we do have a suggested schedule that may work for you. Check it out below.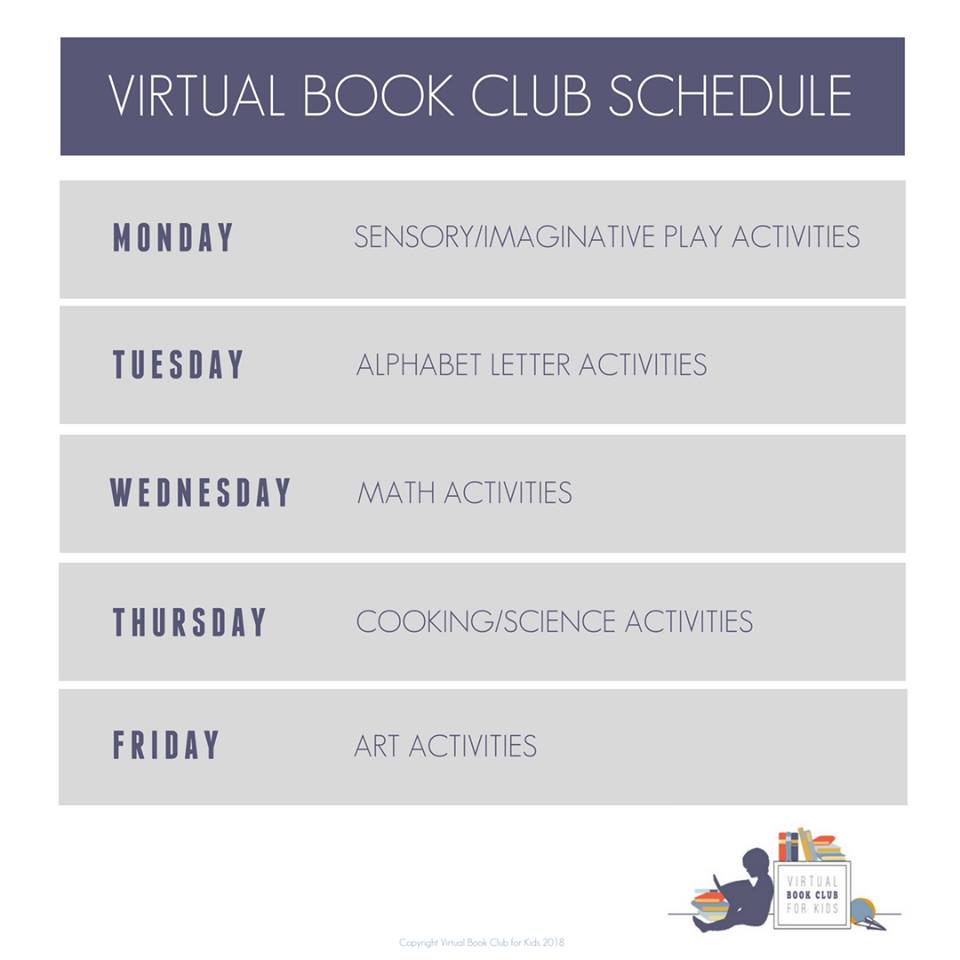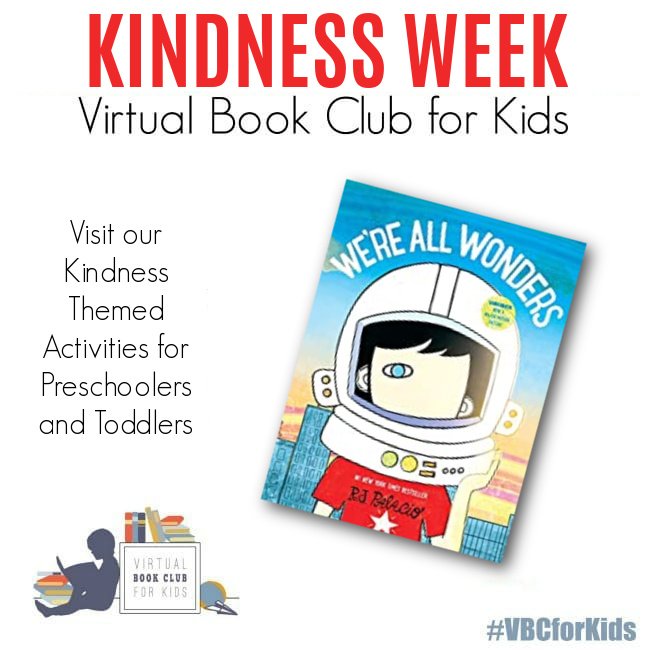 Kindness Weekly Plan for Preschoolers featuring We're All Wonders
A sweet week of kindness themed activities to play, create and learn for preschoolers to go with our featured book We're All Wonders by R.J. Palacio
More Kindness Activities for Preschoolers Over on Pinterest
You can find even more hand-selected kindness activities for preschoolers over on our Kindness Week Pinterest Board. Check it out below and don't forget to follow us over there.
More Kindness Books for Preschoolers
Although we have a featured book each week for the themes we share here on the Virtual Book Club for Kids we also like to recommend 3 others that we think you and your preschoolers will enjoy. Check them out below
Try a Little Kindness by Henry Cole
Here are some additional suggestions for Books about Kindness for Preschoolers.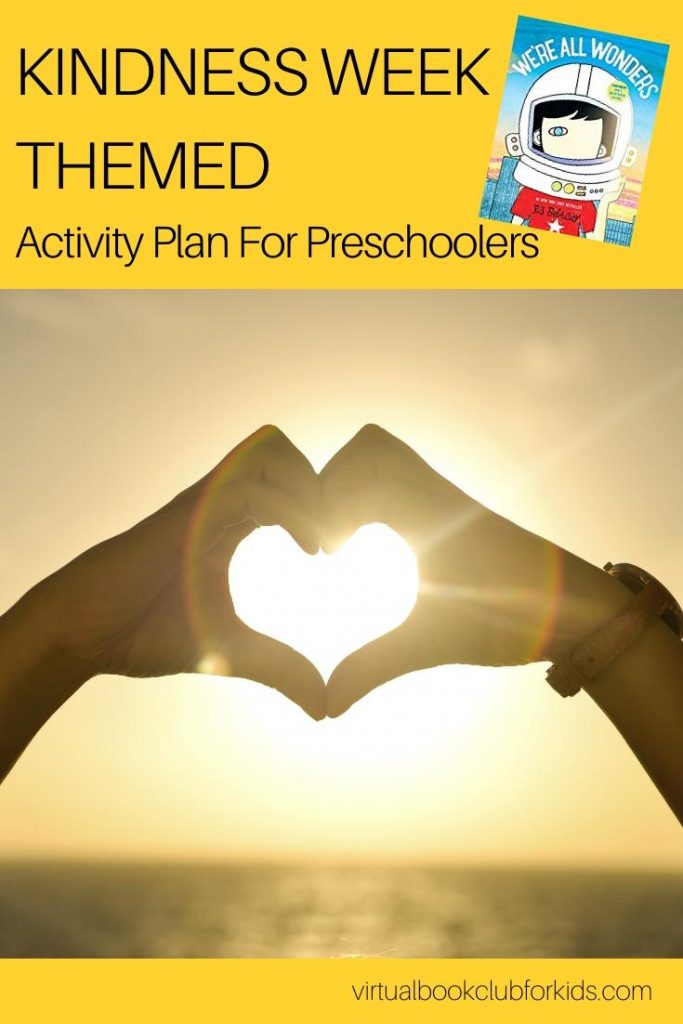 More Activity Plans that Compliment the Kindness Week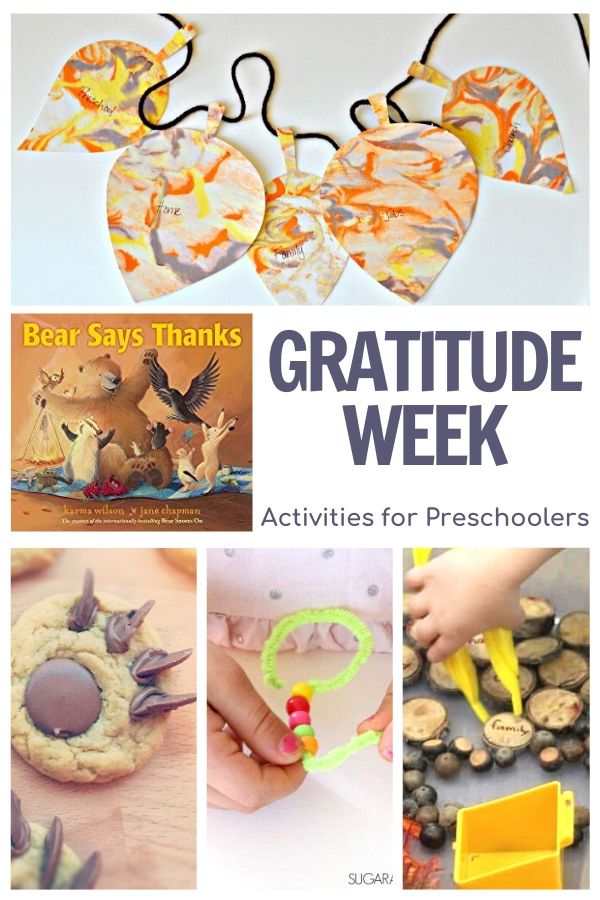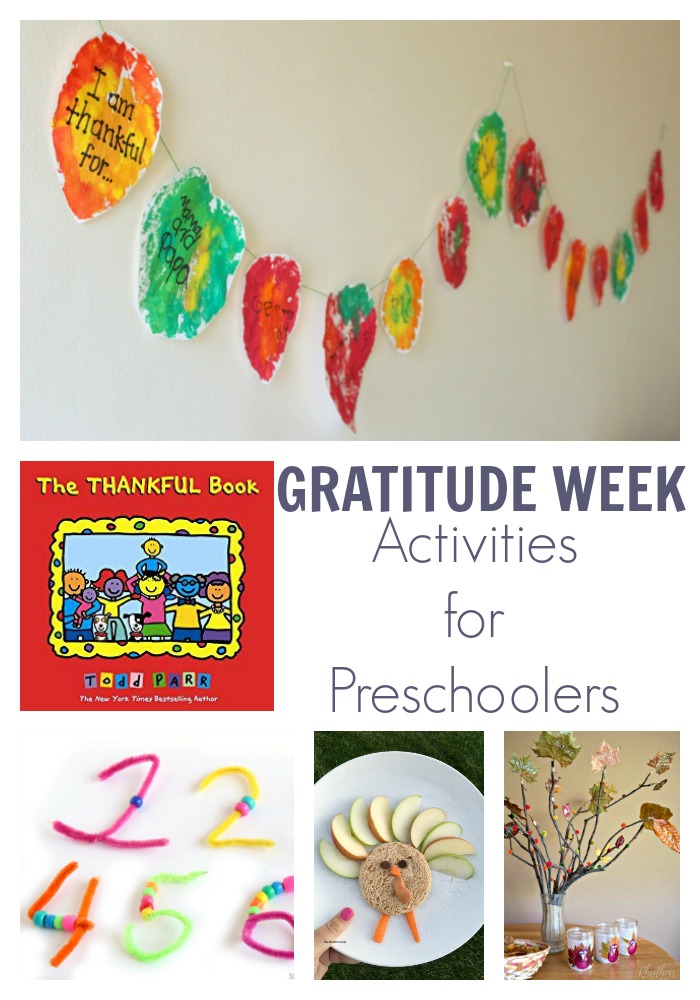 Gratitude is a great theme to go with the Kindness theme check out our Bear Says Thanks Activity plan and The Thankful Book Activity plan for more inspiration of activities to do.