As this week sees the start of fall it's the perfect week to introduce one of our favourite fall themes for preschoolers Leaves, and the featured book Leaf Man by Lois Ehlert. As always with the Virtual Book Club for Kids, you will find 5 simple activities to do with your older toddler and preschooler below as well as some other book recommendations on the theme to read together. We hope you enjoy this year's Leaf Week and don't forget to join our newsletter to get your plans straight to your inbox throughout the year.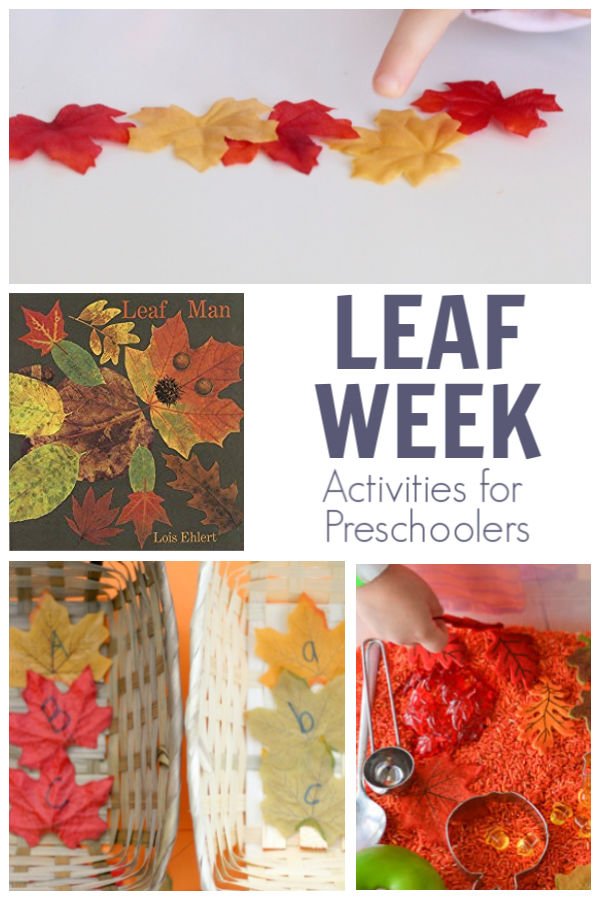 Virtual Book Club for Kids Leaf Week Featured Book Leaf Man by Lois Ehlert
We have included links to the books on Amazon. As an associate, we may earn from qualifying purchases.
This week's featured book for our preschoolers is Leaf Man by Lois Ehlert. In this classic fall-themed picture book the leaf man is blown by the wind over different areas.
Look at how the leaves are used to create pictures of the things that he could go over, spend some time talking about East, West, North and South with your preschooler as featured in the book.
Our preschooler was interested in the butterflies flying south so we found a video to share with them of this and expand on the reading further.
Weekly Virtual Book Club Plans
Get ideas for activities, crafts and recipes based on popular themes and featured books straight to your inbox each week to inspire you to connect and create with your children
Leaf Themed Activities For Preschoolers for a Week of Play, Learning and Creating
We try and provide 5 simple activities to do each week with your preschoolers, however, from our group we know that many people do less and many people do more. To help if you would like alternatives or even more ideas you can find our Leaf Week board below where we have selected fun Leaf themed activities to do together.
To give you an idea of how to run your Virtual Book Club for Kids with your preschooler at home one of our team has put together this simple schedule where each day they read the featured book and then do one of our activities.
You don't have to do it this way but it can give you an idea of how it can work.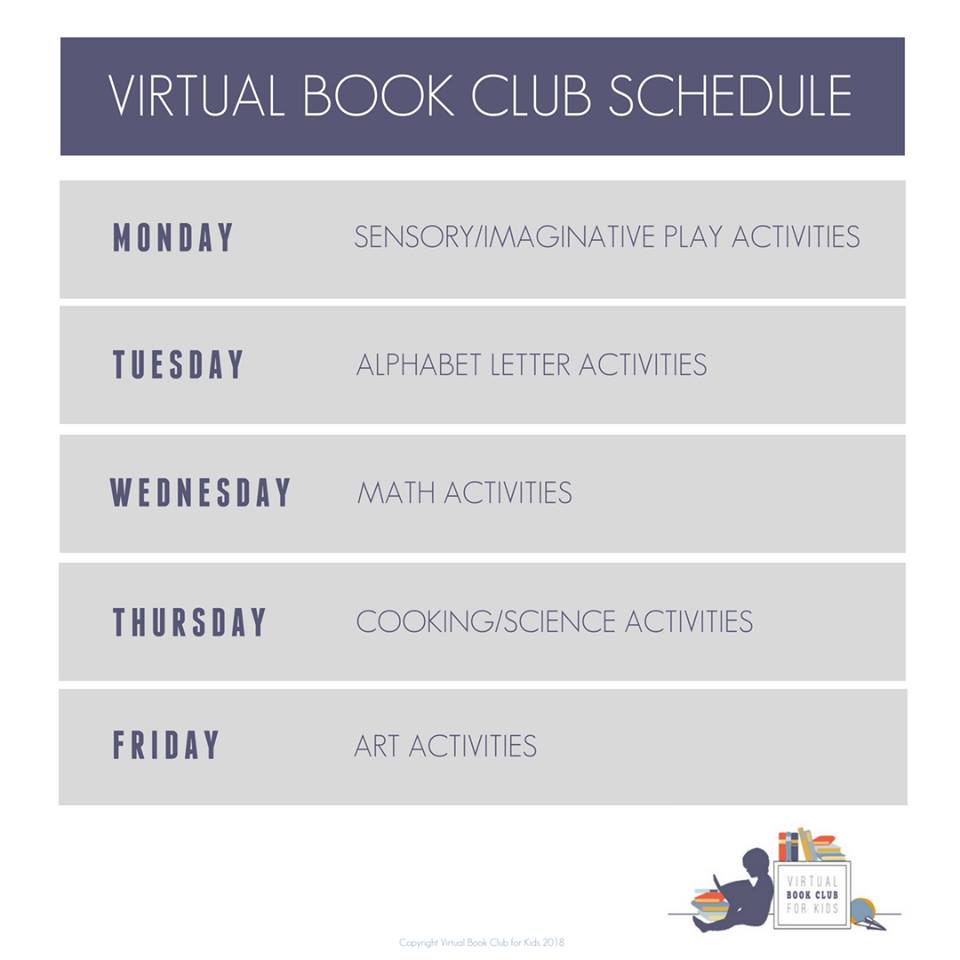 Leaf Themed Sensory Activity for Preschoolers
This week's sensory activity is a Fall Rice Sensory Bin.
I love using rice in the sensory bins as it's a material that you can make and then store to use again and again.
If you go on a nature hunt this week why not find some of the first signs of fall appearing and add these to the bin too.
Alphabet Leaf Activity
For our alphabet and letter activity this week we are matching up lower and upper case letters on fall leaves.
You could use real leaves or like in the post why not use some silk leaves.
Leaf Math Activity Inspired by Leaf Man
We looking at patterns this week and our math activity is to make patterns with fall leaves.
Start off simple with a two-colour pattern and then develop as your child can follow the patterns.
Leaf Snack for Preschoolers
We've got a healthy option this week for your snack/cooking activity to make some edible fall leaves.
Craft for Leaf Week
This week's craft is to create a fall wreath.
It's very open-ended and we love providing the materials and inviting our kids to get creative themselves instead of following a set plan for this activity.
More Leaf Activities for Preschoolers
If you would like more leaf activities for your preschoolers then check out our Leaf Week Board on Pinterest below
More Leaf Themed Books for Preschoolers
Whether you want to supplement your book basket with other leaf themed books or you would like to switch out Leaf Man here's 3 of the best leaf books for preschoolers to read together
We're Going on a Leaf Hunt by Steve Metzger
Fletcher and the Falling Leaves by Julia Rawlinson
There was an Old Lady Who Swallowed Some Leaves by Lucille Colandro
Next Week On Virtual Book Club for Kids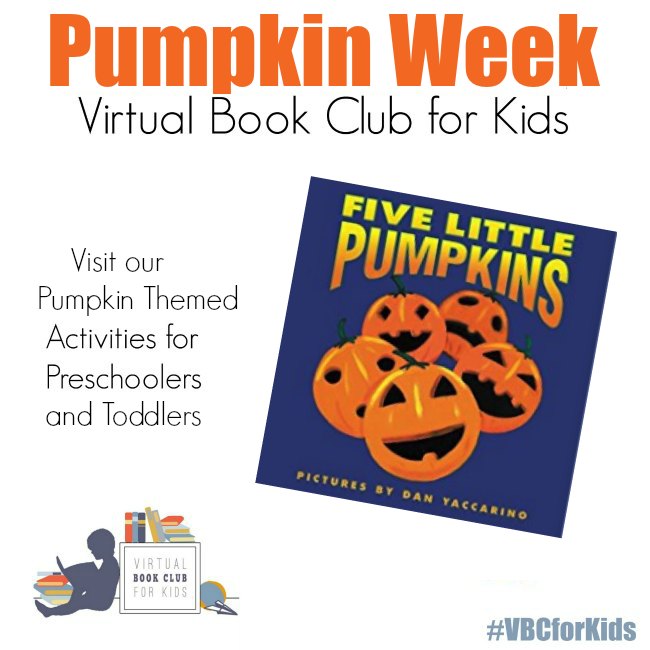 Next week's theme for the Virtual Book Club for Kids is Pumpkins and our featured book is Five Little Pumpkins by Dan Yaccarino.
More Leaf Week Activity Plans for The Virtual Book Club for Kids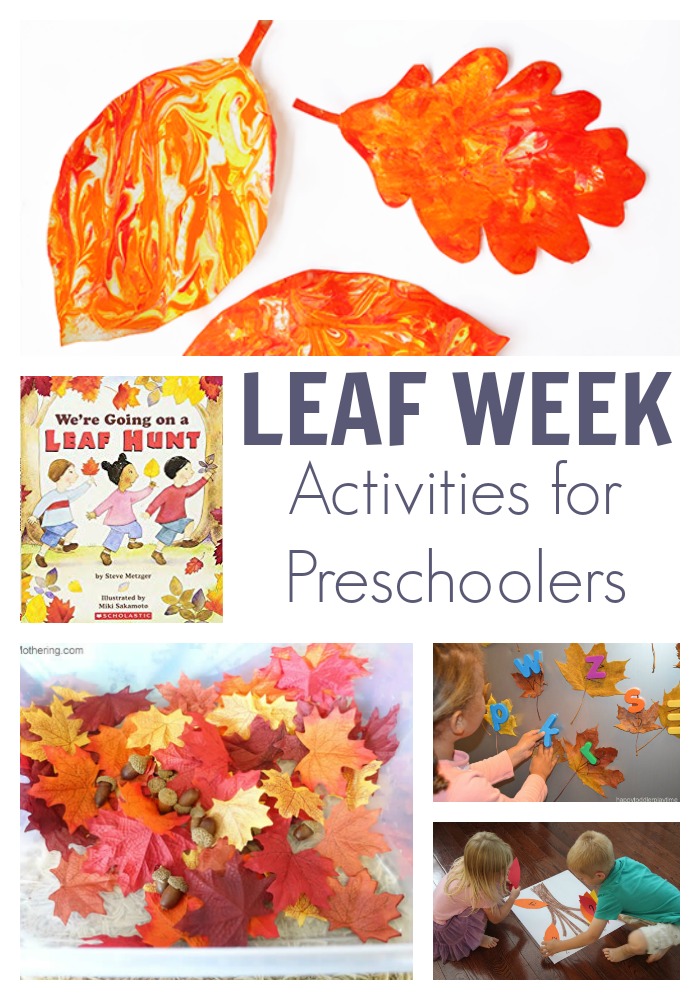 We have a full activity plan for We're Going on a Leaf Hunt by Steve Metzger for preschoolers.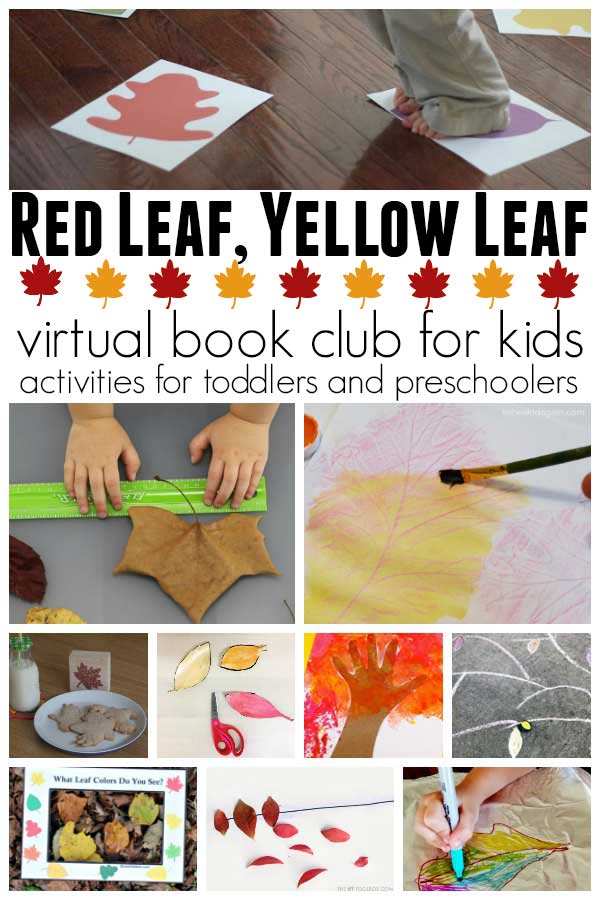 Another fun leaf themed book by Lois Ehlert is Red Leaf, Yellow Leaf and you can see our collection of activities inspired by it here -> Red leaf, yellow leaf activities for toddlers and preschoolers.