When things go bump in the night and the monster give us a fright you can guarantee that we are ahead of the game. We turn those scary monsters into a week of fun activities inspired by the book Monster Trouble by Lane Fredrickson.
Scroll down to find the simple fun activities for preschoolers and our FREE weekly plan plus extra teacher recommended books based on this theme.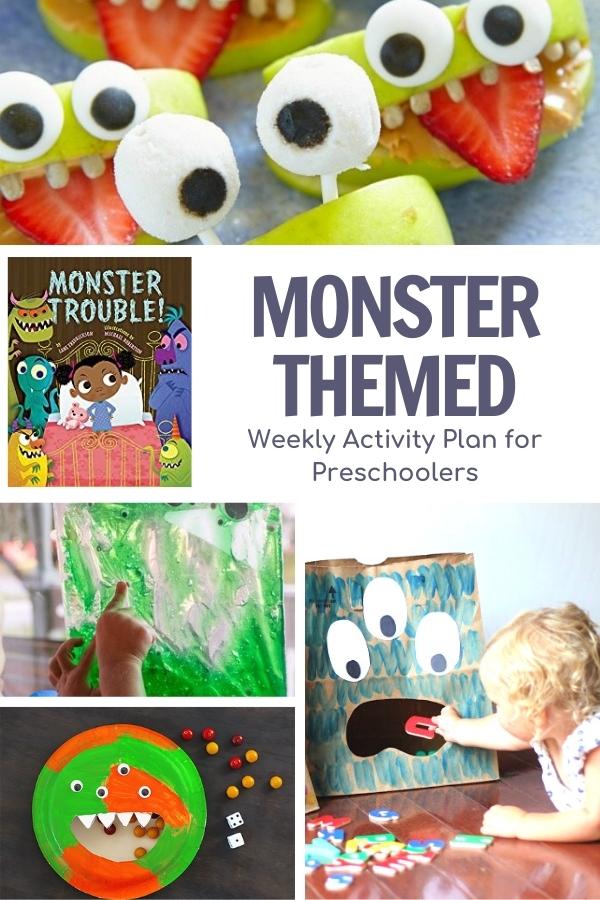 Find Your Activity Plan Here
Monster Trouble by Lane Fredrickson Featured Book for the Virtual Book Club for Kids
We have included links to the book and resources we recommend for this theme. If you purchase via these links we may earn a small commission on the sale.
Monster Trouble by Lane Fredrickson is our featured book for Monster Week this year and we absolutely love this not so scary monster tale for leading up to Halloween.
Winfred Schnitzel is not afraid of monster or anything, but the monsters in her neighbourhood are determined to scare her and keep her up all night.
Don't worry though, she solves her sleep problems and deals with the monsters in the kindest and friendliest way possible.
If you haven't got the book don't worry check out the video to watch together with your preschooler of the book being read aloud.
Weekly Virtual Book Club Plans
Get ideas for activities, crafts and recipes based on popular themes and featured books straight to your inbox each week to inspire you to connect and create with your children
Monster Songs and Rhymes For Preschoolers
Each week we are sharing 3 fun songs for you and your preschooler to sing and move around to check them out here.
Monsters Stomp Around The House
Five Little Monsters Jumping on the Bed
Monster Shuffle
Monster Trouble and Monster Themed Activities for Preschoolers this week
We have picked 5 easy activities based on this theme. Pick the one that appeals to you the most, try a few or if you are looking for more structure for your days then check out our weekly suggested schedule and plan to try all 5.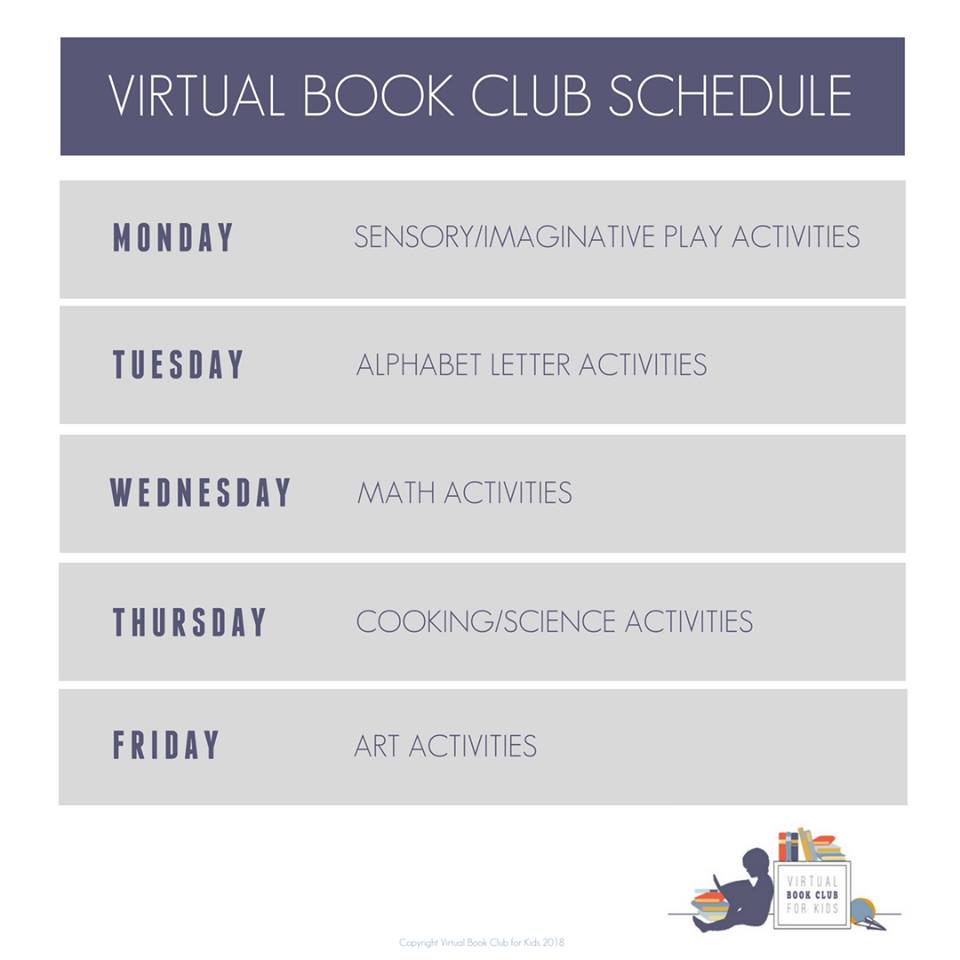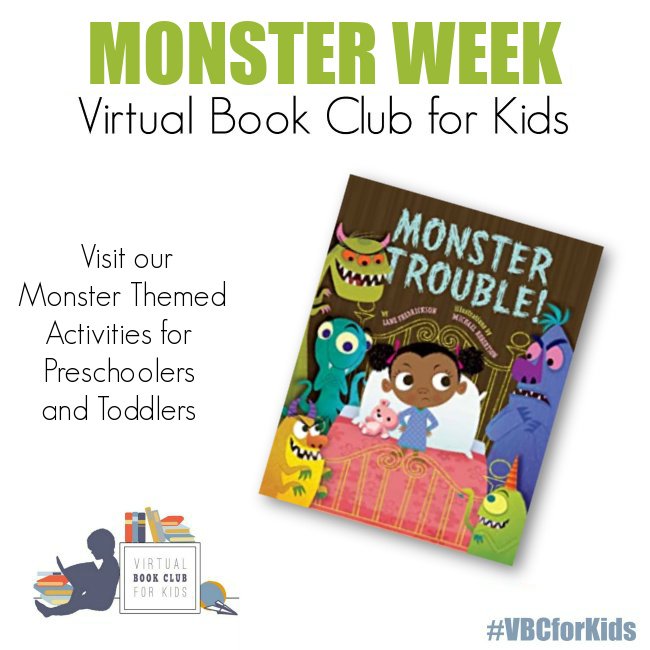 Monster Trouble Activity Plan for Preschoolers
A fun week of simple planned activities for preschoolers inspired by the book Monster Trouble all themed around some not so scary monster activities.
More Monster Books That We Recommend
If you wish to add a few more books to your reading this week with your child then check out our 3 other book suggestions around the Monster Theme this week.
If You're a Monster and You Know It by Rebecca and Ed Emberley
Go Away, Big Green Monster! by Ed Emberley
Monsters Love Underpants by Claire Freedman
The Color Monster: A Story About Emotions by Anna Llenas
Monsters Love Colour by Mike Austin
There's a Monster in Your Book by Tom Fletcher
More Monster Themed Activity Plans
Love Monsters why not check out these other Monster Themed Books for some not too scary Halloween Fun.
The Color Monster Activities for Preschoolers
Go Away Big Green Monster Book Based Activities for Preschoolers
Love Monster Activities for Preschoolers