Perfect for celebrating Valentine's Day with your preschooler is our heart-themed activities to do together.
We have picked the featured book The Day it Rained Hearts by Felicia Bond as our read aloud and selected 5 simple and easy activities to do together this week.
Check out our Activity Plan for a Heart Themed Week with Preschoolers below and enjoy your time together.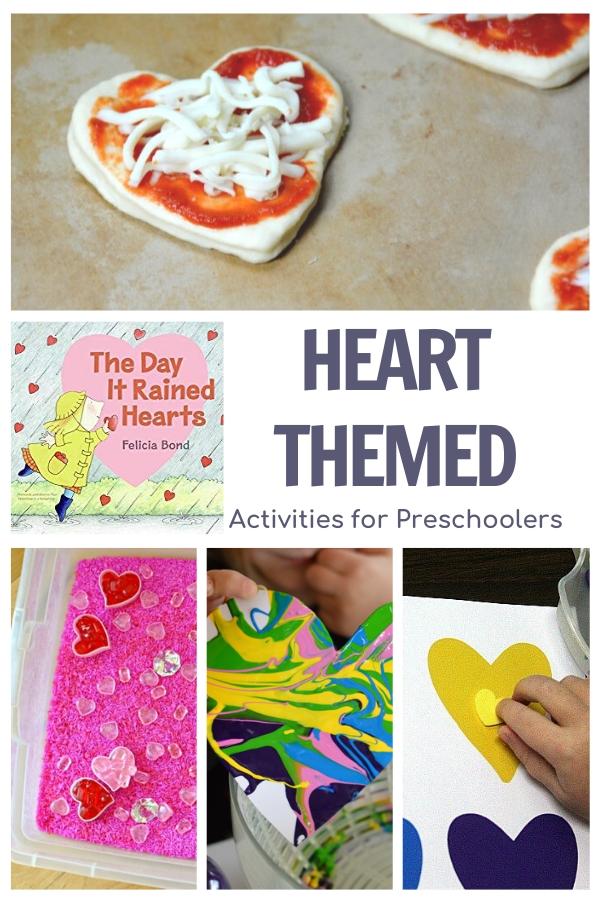 Find Your Activity Plan Here
Heart Week Featured Book - The Day it Rained Hearts by Felicia Bond
We have included links to the books on Amazon. As an associate, we may earn from qualifying purchases.
Our featured book this week for our Heart Theme is The Day It Rained Hearts by Felicia Bond.
This book is sweet and as Cornelia Augusta finds one day it starts to rain hearts she gets creative and uses those hearts to send Valentine's messages to all her animal friends.
We love books that show creativity and fun and this is one of our favorites.
Weekly Virtual Book Club Plans
Get ideas for activities, crafts and recipes based on popular themes and featured books straight to your inbox each week to inspire you to connect and create with your children
Heart Week Activity Plan for Preschoolers
This week's planned activities to do with your preschoolers are so much fun.
One of the questions we get asked the most is about how to schedule the activities at home with your children.
We've put together a suggested schedule for those of you that like to do an activity a day below it spreads them out and you and your preschooler can spend quality time daily doing these fun ideas together.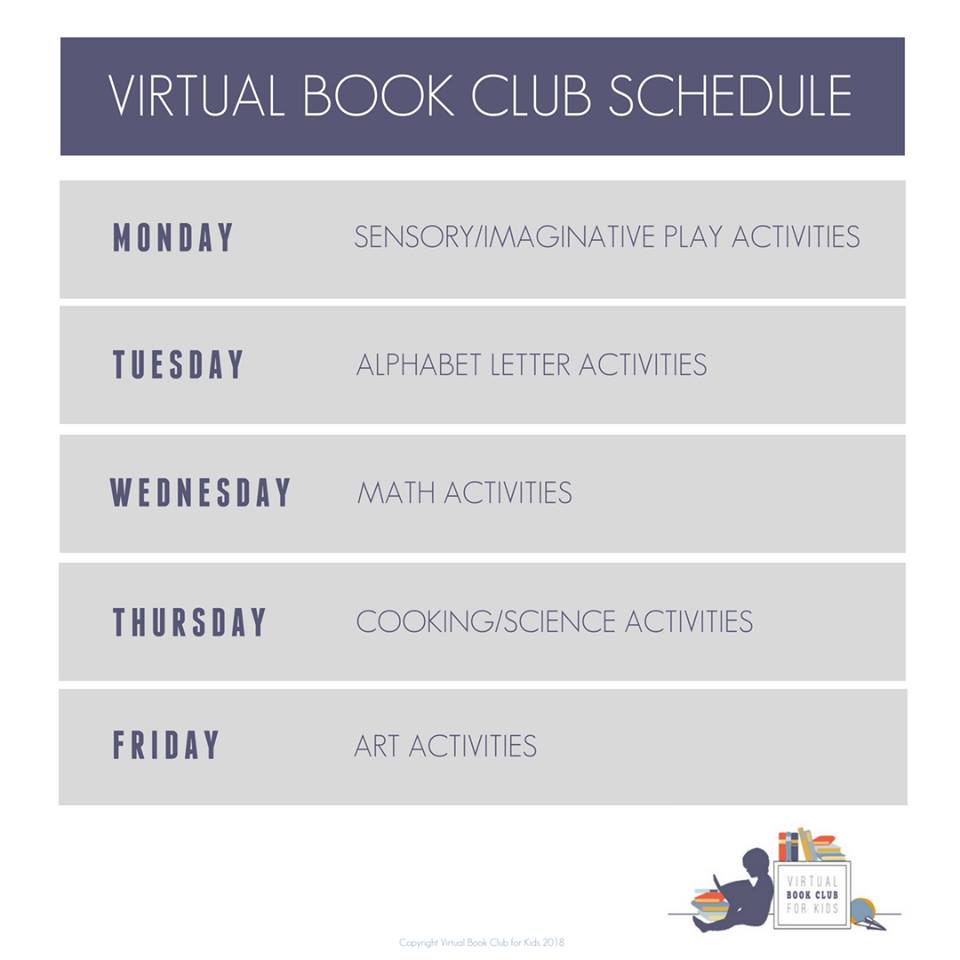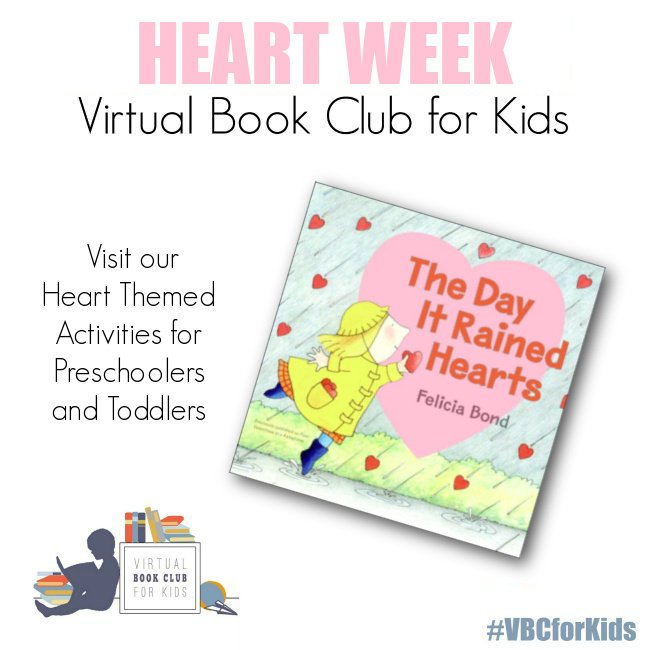 Heart Themed Activities for Preschoolers
A fun week of simple planned activities to do with your preschooler on the theme of hearts after reading The Day it Rained Hearts by Felicia Bond.
Our Valentine's and Hearts Pinterest Board for More Activities, Crafts, And Ideas
Looking for more or alternative ideas to do with your preschoolers this week then check out our Valentine's Pinterest Board below with more simple activities to do together.
More Heart Themed Books for Preschoolers
If you would like to add some more books to your reading this week we have our pick of 3 fun preschool books with hearts, love and Valentine's for you to read together check them out below.
More Valentine's Day Weekly Planners
More Valentine's Themed Activity Plans from us at the Virtual Book Club for Kids check out our Love Monster Week Plan for more ideas.