Colors are a bright and fun theme to do with your preschoolers.
We've picked a fantastic book Mix it Up by Herve Tullet and have picked 5 simple and easy low prep activities to do with the theme.
So here you go your Mix It Up and Colors Weekly Activity Plan for Preschoolers.
DOUBLE DOUBLE TOIL AND TROUBLE!
Our Halloween Book and Activities Mini-Pack for Toddlers and Preschoolers is NOW AVAILABLE in our brand new store
7 Fun Step-by-Step Activities to host your own week of Virtual Book Club for Kids at home with picture book recommendations, songs and rhymes plus a supply list making it possible to have a not so scary Halloween week with your kids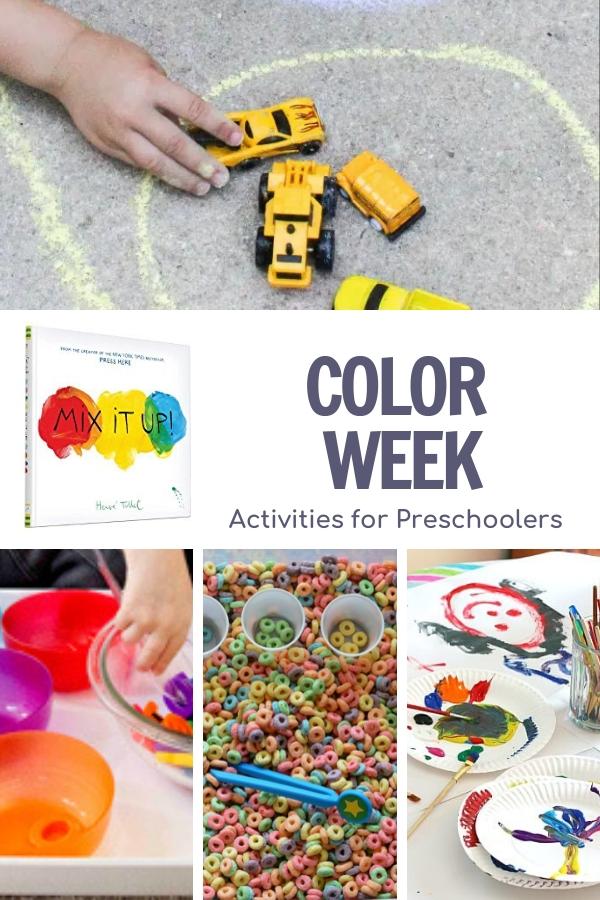 Mix It Up by Herve Tullet The Virtual Book Club for Kids Featured Book
We have included links to the books on Amazon. As an associate, we may earn from qualifying purchases.
Mix it Up by Herve Tullet is an "interactive" book all about colors.
Bright, fun and engaging this book helps preschoolers to learn about colors and mixing them together.
Follow the instructions as you read it aloud and learn about making different colors, adding mixing, blending, lightening and darkening then have fun with the activities we've picked to do together.
If you are looking for more color themed books check out our other recommendations below.
Weekly Virtual Book Club Plans
Get ideas for activities, crafts and recipes based on popular themes and featured books straight to your inbox each week to inspire you to connect and create with your children
Color Activities for Preschoolers
We've picked out some easy, low prep and fun activities for your preschoolers this week to play, create, learn and have fun.
If you are looking for a suggestion of how to structure the activities then check out below our weekly structure that works well for lots of our Virtual Book Club Members over in our Facebook Group.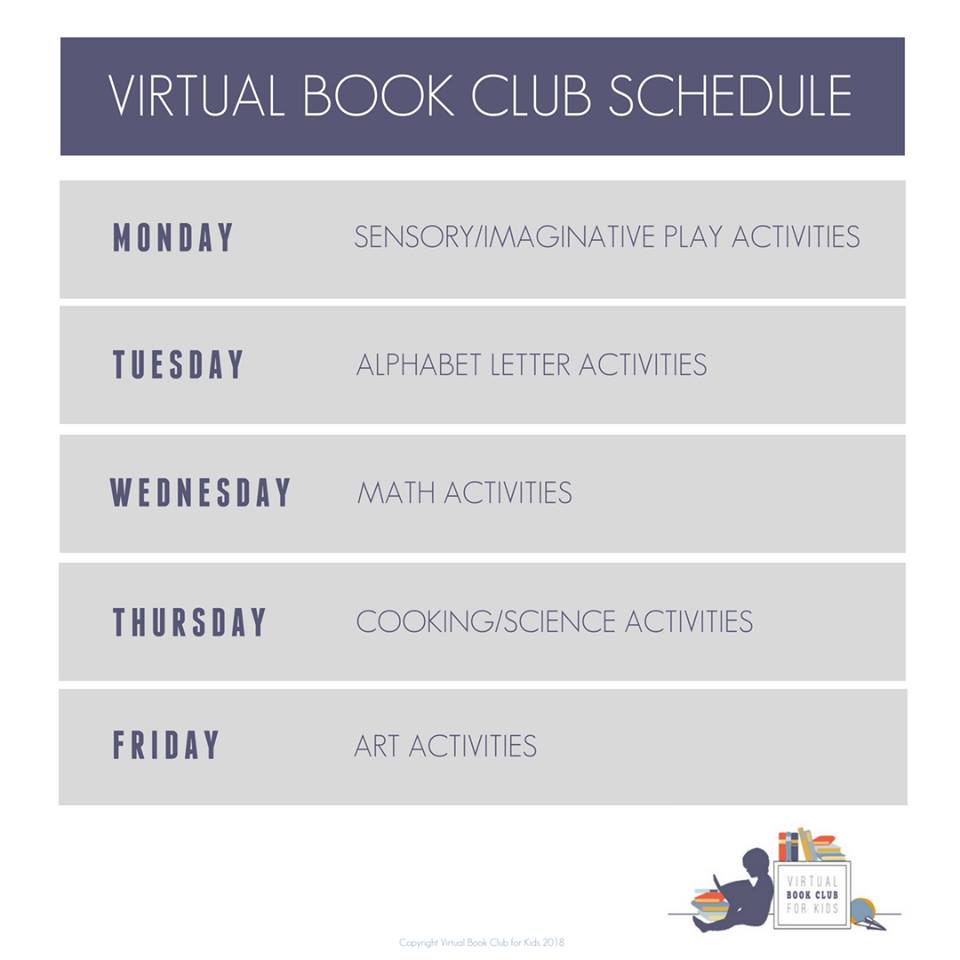 Color and Mix It Up Themed Activity Plan for Preschoolers
A fun planned week of preschool activities on the theme of colour inspired by the book Mix it Up by Herve Tuttle.
Color Themed Activities for Preschoolers on Pinterest
Don't forget to follow our Pinterest Board for Color Week for even more hands-on, simple and fun colorful ideas for preschoolers.
Color Themed Books for Preschoolers
We've picked 3 of our favorite books about color to either add to your book basket and read this week as well.
Next Week on The Virtual Book Club for Kids
Next week's theme for the Virtual Book Club for Kids is The Garden and the featured book The Tiny Seed by Eric Carle.
More Colorful Preschool Plans from The Virtual Book Club for Kids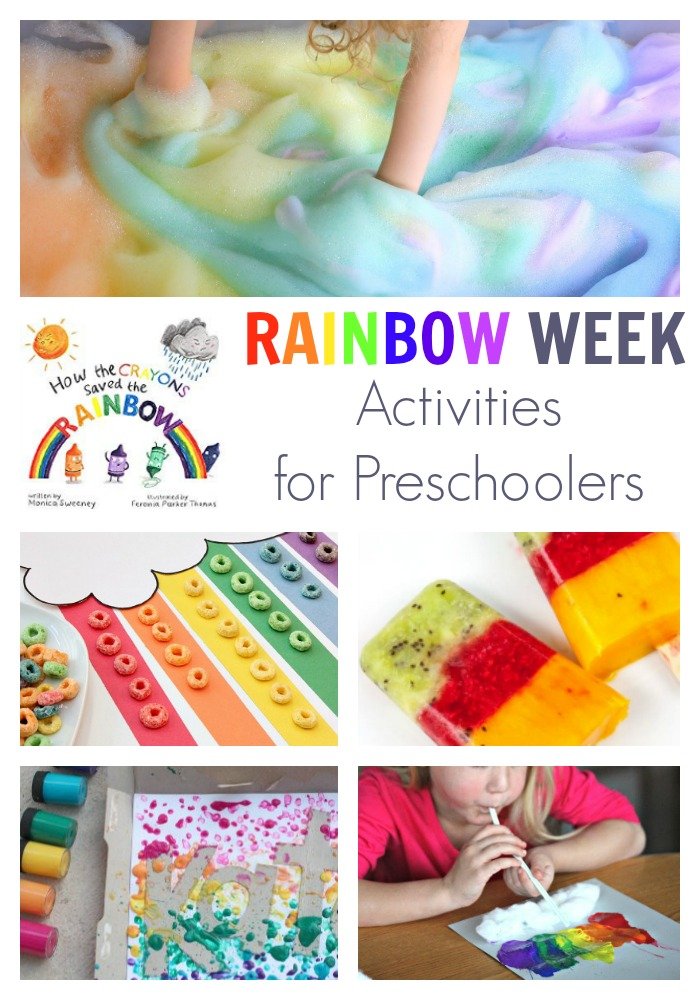 Why not do some of our Rainbow Themed Activities for Preschoolers this week as well for more colorful fun with your child.