This week for the Virtual Book Club for Kids we are revisiting one of our favorite themes Transportation and the classic children's picture book Freight Train by Donald Crews. There is something about transportation that inspires children, from cars to trains, to boats and planes this is one of the most popular preschool and toddler themes.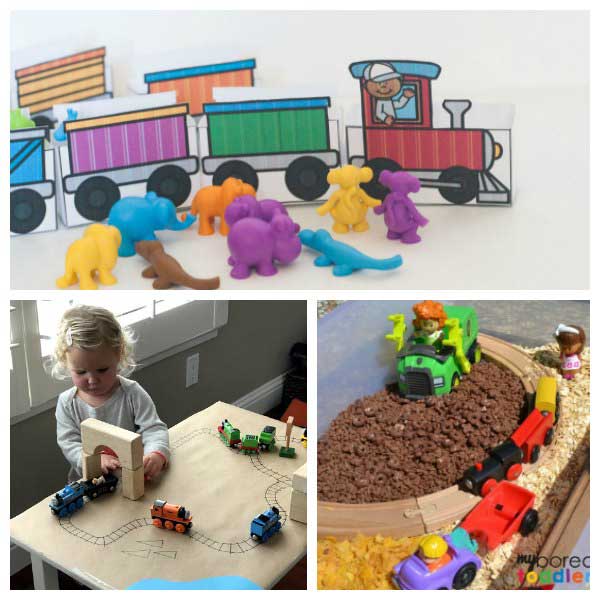 Find Your Activity Plan Here
Freight Train by Donald Crews
We have included affiliate links to products and resources we recommend. If you purchase by one of these links we may earn a small commission.
This classic children's storybook Freight Train by Donald Crews is perfect for toddlers and preschoolers. For those children that are excited about trains it introduces the different types of carriages that a freight train has and for those that aren't as interested in trains, it's a great book to look at colors as each of the carriages is a different color.
If you haven't managed to get hold of it this year then check out it being read aloud below to share with your preschooler
In addition, we have some other Transportation Books for Preschoolers we recommend below!
Transportation Songs for Preschool
You may like to add some songs and dance this week, check out our fun songs below and get moving and singing.
The Train Song
Train Song: Choo Choo Train
I've Been Working on the Railroad
Take a moment to explore trains with this Steam Train Tour.
Transportation Week Plan for Preschoolers
Each week we provide a simple plan of activities for you and your preschoolers to do together. Although we don't have a specific schedule the one shown below works really well if you are planning a full week.
If not you can always carry out the activities on a single day or across a couple.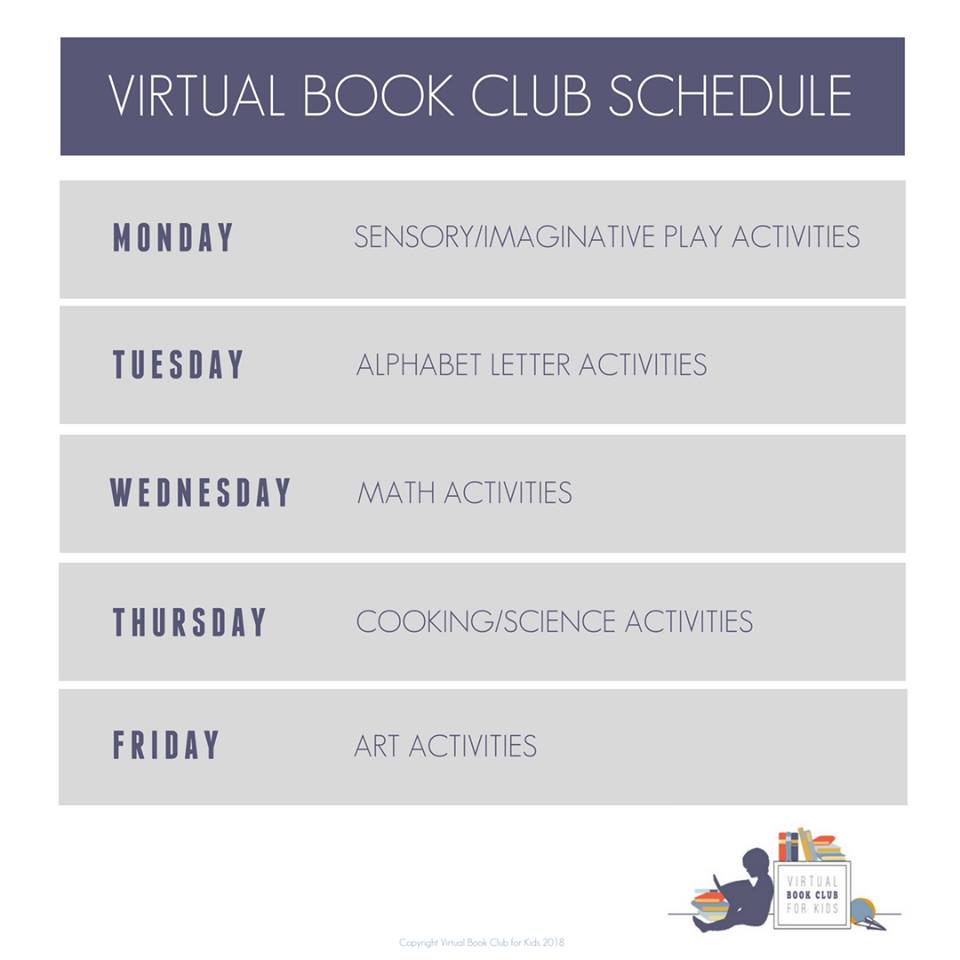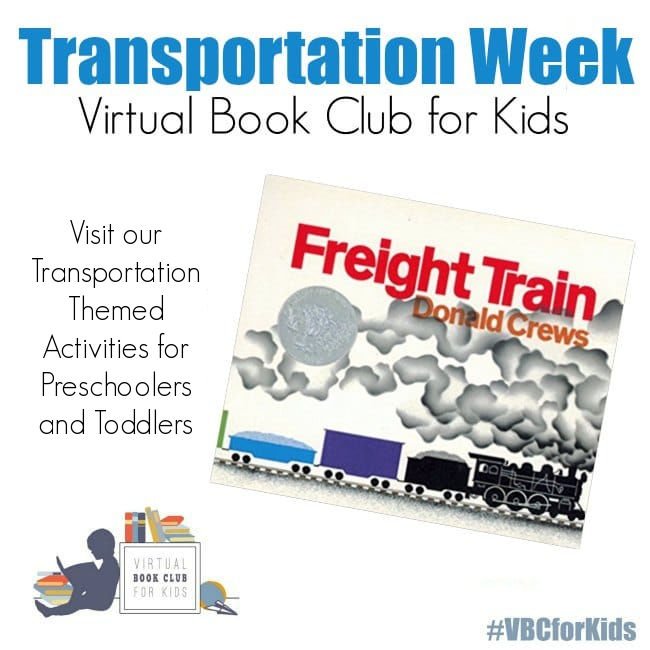 Transportation Themed Activities
Freight Train Activities for Toddlers and Preschoolers
A week of transportation themed activities for your child inspired by the book Freight Train by Donald Crews
Join our Virtual Book Club for Kids Community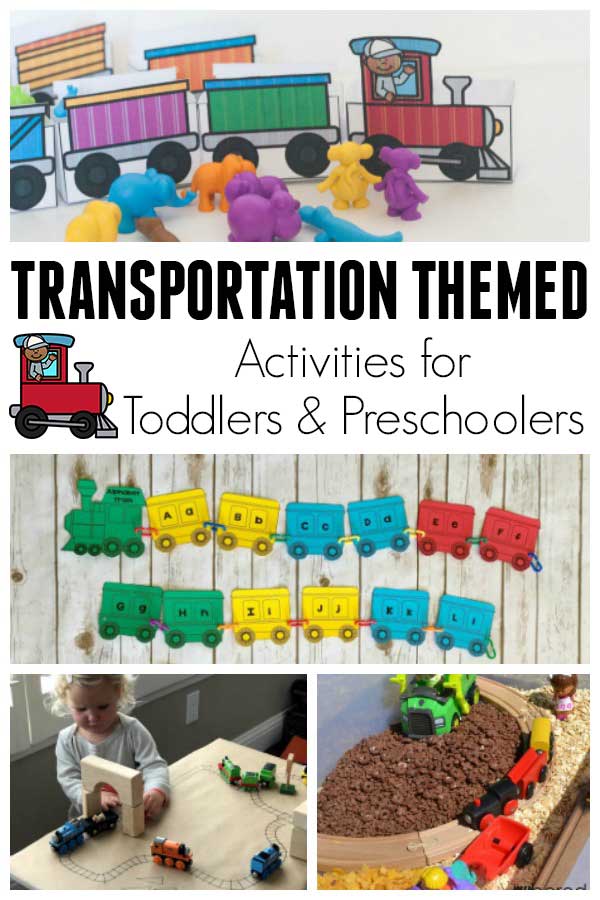 Love to read and connect learning and creativity with popular books. Then come and join our Virtual Book Club for Kids community and be inspired and kept up to date with all of the themes and activities.
There are two ways to join us - the first if you are on Facebook come and join our Weekly Virtual Book Club for Kids Facebook Group with 10,000+ other parents, educators and carers connecting books and learning through hands-on play and activities. To join just click on the button below.
The other way is to sign up to our weekly newsletter where you will get a post similar to this one straight to your inbox with the featured book, suggestions of other books and activities, crafts and recipes based on the theme too. Just fill in the form below and you will get a confirmation email to sign up.
Weekly Virtual Book Club Plans
Get ideas for activities, crafts and recipes based on popular themes and featured books straight to your inbox each week to inspire you to connect and create with your children
More Transportation and Train Themed Books for Toddlers and Preschoolers
Sometimes it can be difficult to find the featured book at your local bookstore or library, or you just want to add some extra books to your week's book basket and selection so we provide some other favourite books on the theme that can be used instead of or as well as the featured book.
This week's featured book is Freight Train by Donald Crews - the rest of the books will be popular storybook based on the theme of transportation and not just trains.
The Little Engine That Could by Watty Piper
The Little Blue Truck by Alice Schertle
Cars and Trucks and Things That Go by Richard Scarry
Don't Let the Pigeon Drive the Bus by Mo Willems
The Polar Express by Chris Van Allsburg
Thomas the Tank Engine by Reverend W Awdry
Trashy Town by Andrea Zimmerman and David Clemesha
Goodnight, Goodnight, Construction Site by Sherri Duskey Rinker
More Transportation and Train Themed Activities
Here are even more, activities, crafts and recipes based on the weekly theme to inspire you to connect and create with books.
Alphabet Train- Teach Beside Me
Freight Train Name Craft - Clare's Little Tots
Transportation I SPY & Graph Printable - School Time Snippets
Train Track Card Game for Preschoolers - Preschool Powol Packets
Transportation Playdough Mat - The Moments at Home
Transport Sand & Water Play - My Bored Toddler
Chocolate Train Cookies - Inspiration Laboratories
Freight Train Drawing Prompt - My Storytime Corner
Geometric Shapes Train - Mama Smiles
Color Freight Train - 3 Dinosaurs
Shape Train Matching Activity - Toddler Approved
Freight Train Counting Games - Inspiration Laboratories
Learning your name Freight Train - Growing Book by Book
Paper Train Tutorial - The Educators' Spin On It
Here are a few more Transportation themed weekly plans for previous weeks!
Weekly Virtual Book Club Plans
Get ideas for activities, crafts and recipes based on popular themes and featured books straight to your inbox each week to inspire you to connect and create with your children
---
Pin these Freight Train Themed Activities for Toddler and Preschoolers to do Later