One of our most popular themes in the past has been trains back then we featured the book Freight Train but as it's near Christmas this time for our Train Week here on the Virtual Book Club for Kids we have decided to feature a Christmas Train Book The Polar Express by Chris Van Allsburg. Below you will find 5 simple easy to do preschool activities inspired by The Polar Express to do together with your little one. So here goes Polar Express Week on the Virtual Book Club for Kids.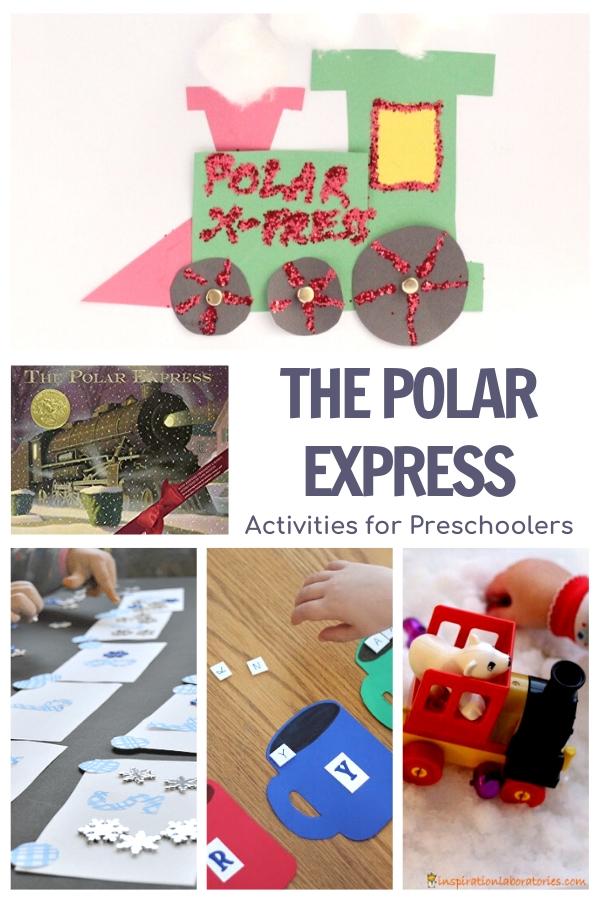 Virtual Book Club for Kids Featured Book Polar Express
We have included links to the books on Amazon. As an associate, we may earn from qualifying purchases.
Our featured books this week for the Virtual Book Club for Kids is Polar Express by Chris Van Allsburg.
This is a lovely Christmas book to add to your bookshelf and young and old will enjoy snuggling up and reading this book.
Why not read the book and then switch on the movie and enjoy it as well.
Weekly Virtual Book Club Plans
Get ideas for activities, crafts and recipes based on popular themes and featured books straight to your inbox each week to inspire you to connect and create with your children
Polar Express Activities for Preschoolers
We've selected 5 simple train-themed activities for this Polar Express Week here on the Virtual Book Club for Kids.
Although we have suggested schedule below we know that different members do the activities on different days and make it work with their families.
If you have any questions about structuring your activities please pop over to our Facebook Group and ask away.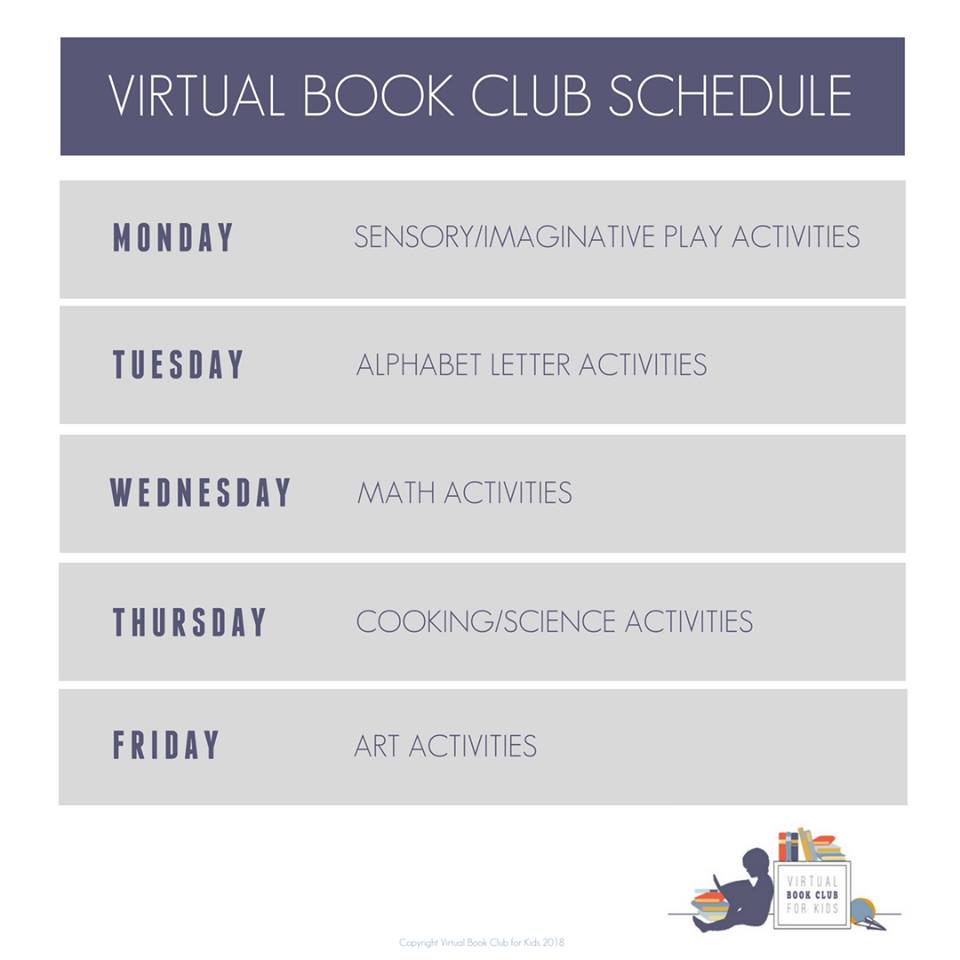 Polar Express Sensory Activity
Our sensory bin this week is a Snowy Train themed one.
Now don't worry if you don't have any snow you can make your own! Check out how easy it is on the link above.
Alphabet Activities for Train Week and The Polar Express
We're making our own letter tracks for the Polar Express to journey along and then putting them together.
Yes, this activity does take a little prep - but once made you have the possibility of using it time and time again.
If you want something a little quicker then how about a Hot Chocolate Letter Matching Game.
Polar Express Train Math Activity
There were so many different activities we could have chosen - do look below for our Polar Express Board on Pinterest as we've saved a few there.
However, we love this Snowflake Number Train it's ideal for counting 1 - 10 with your preschoolers.
Snack for Train Week
Your preschooler will be able to make their own treat with this simple train snack this week.
You could, of course, combine it with a mug of delicious hot chocolate to get in with the spirit of The Polar Express.
Polar Express Craft for Preschoolers
Our art and craft activity this week also includes some Math. Check out this Polar Express Train Craft and make your own with your little ones.
Polar Express Activities on Pinterest
Are you looking for more or different activities for our train and Polar Express week? Then check out these other ideas from our Polar Express Pinterest Board.
More Train Themed Books
Whether you like to add a few more books to your book basket or are looking for alternative books for your preschoolers to read this week we've picked 3 of our favourite train books (these can really be read throughout the year)
The Little Engine that Could by Watty Piper
The Goodnight Train by June Sobel
Next Week on the Virtual Book Club for Kids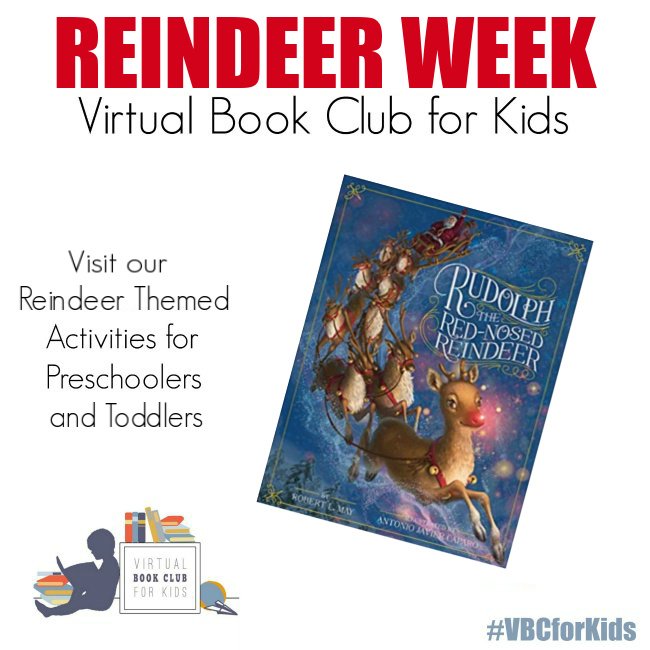 Our final week of 2019 is Reindeer Themed and featuring Rudolph the Red-Nosed Reindeer by Robert L.May
More Train Themed Fun on Virtual Book Club for Kids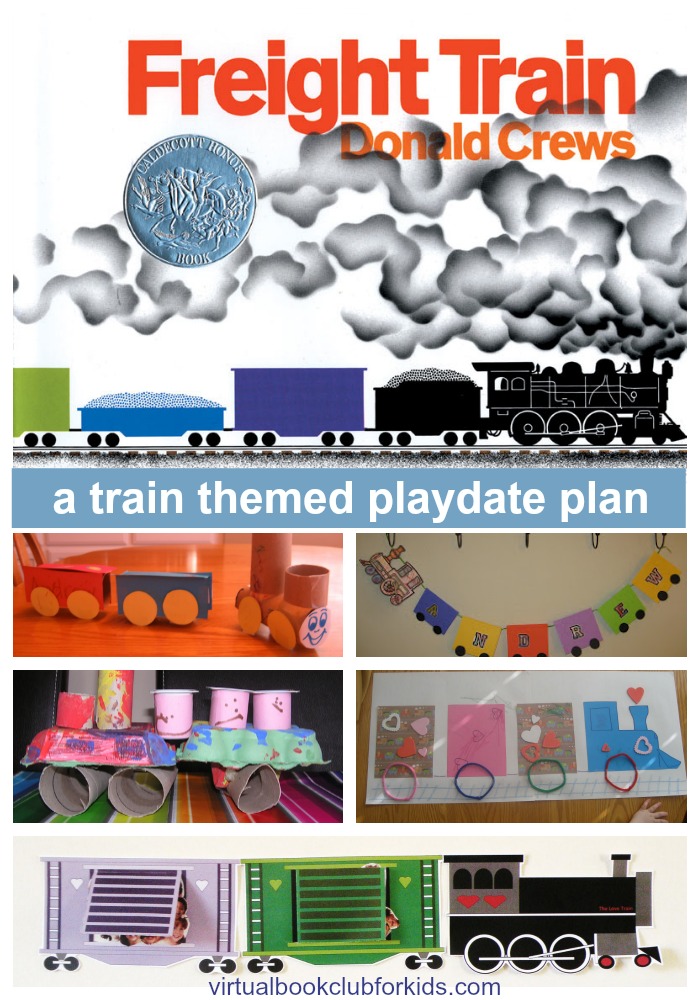 Check out our Train Themed Playdate ideas for you and your preschoolers to do together.
More Christmas Themed Activity Plans for Preschoolers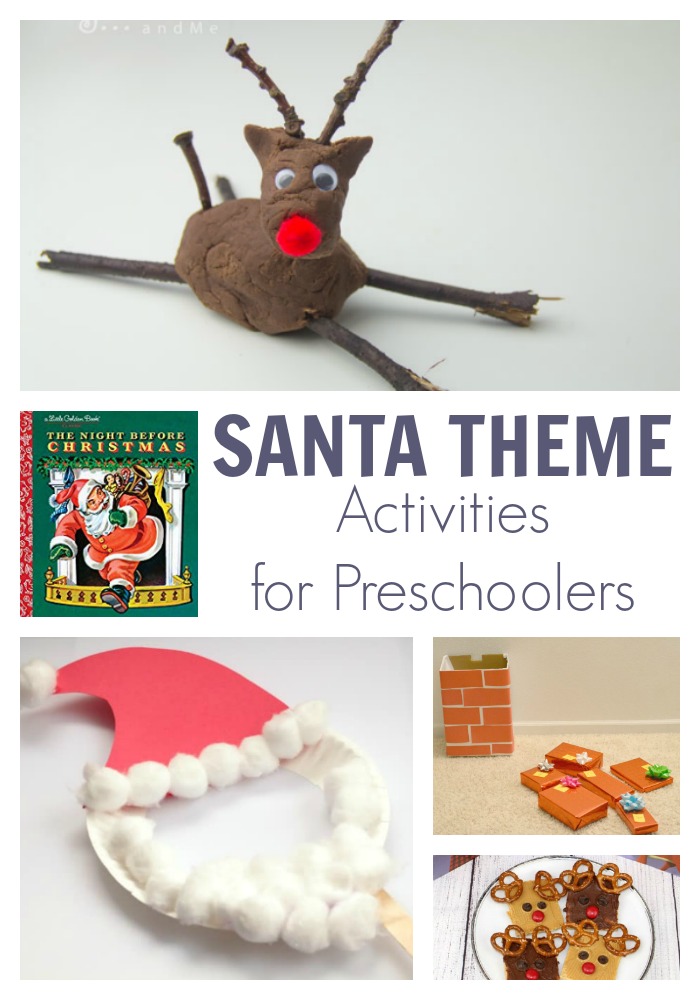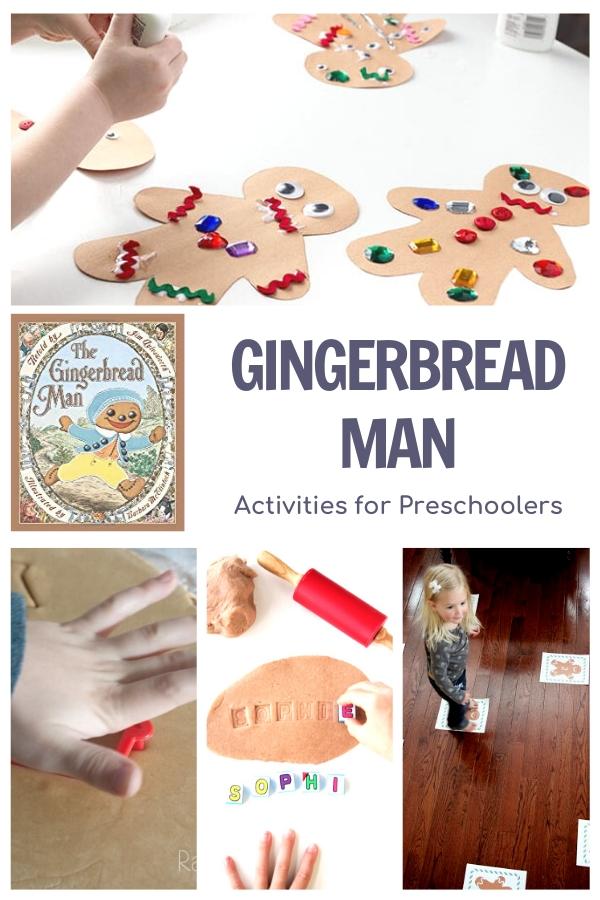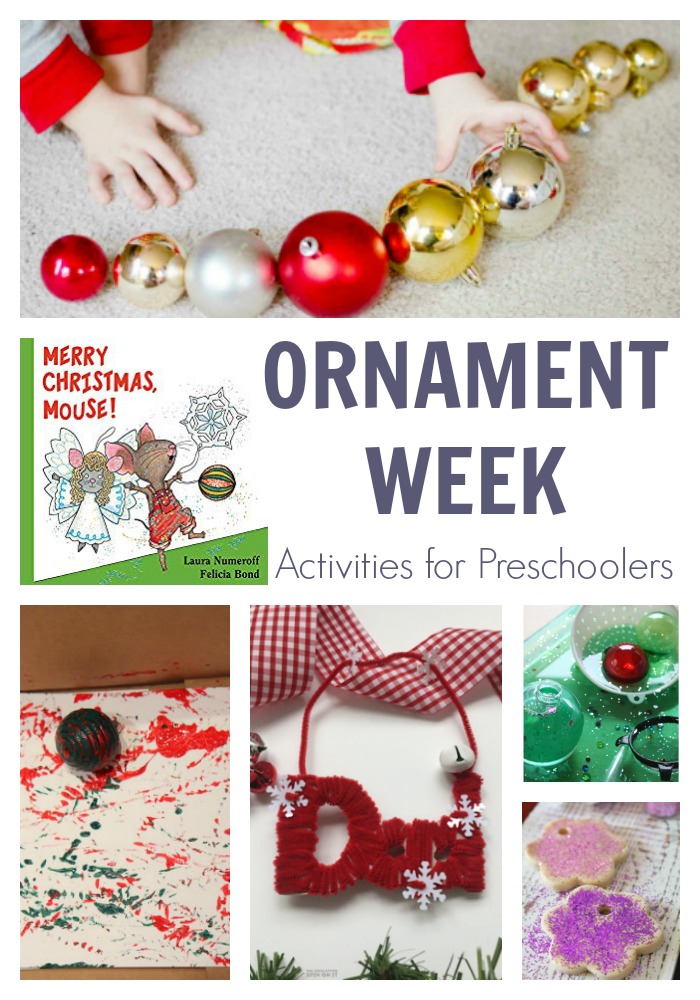 Santa Themed Books and Activities for Preschoolers
Gingerbread Man Activities and Books for Preschoolers
Merry Christmas Mouse Week for Preschoolers.