December Books and Themes for Virtual Book Club for Kids
Here are the Themes and Featured Books for Preschoolers for December from the Virtual Book Club for Kids. Each theme this month is a fun Christmas theme and the featured picture books are ideal for reading together with your preschoolers and older toddlers. You can find a list of them below.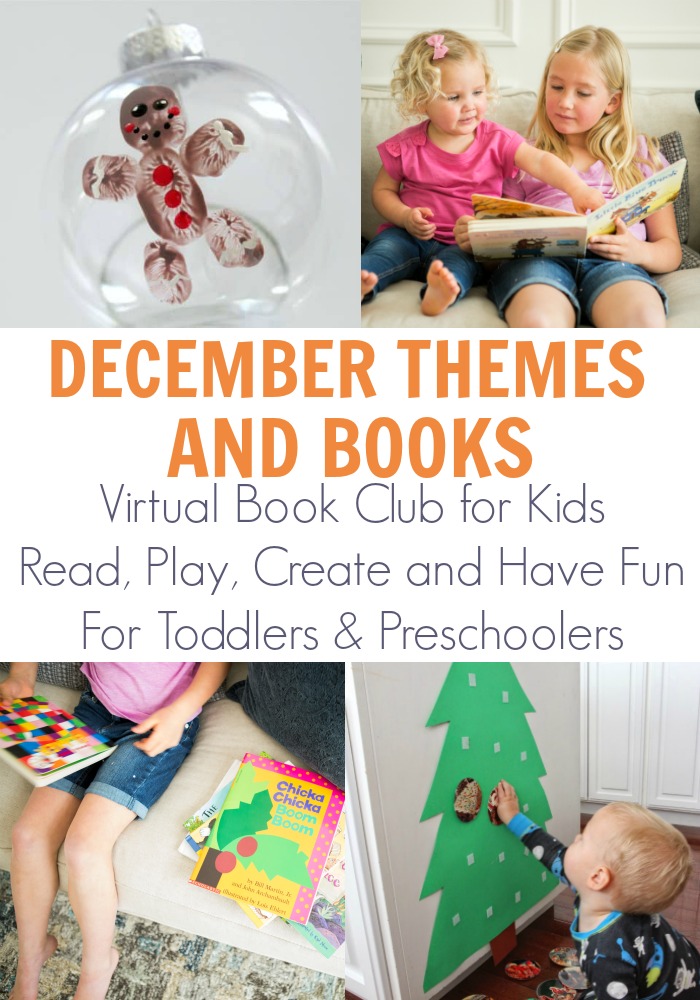 December Books for Preschoolers
We have included links to the books on Amazon to make it easier to purchase the books if you wish to. If you purchase via our links we may earn a small commission.
December 3 ~ Christmas Trees
The featured book is
Little Blue Truck's Christmas
by Alex Schertle
AHOY MATEY!
"Talk like a Pirate" this September with this fun filled Pirate Themed Mini-Pack for Toddlers & Preschoolers
7 Fun Step-by-Step Activities to host your own week of Virtual Book Club for Kids at home with picture book recommendations, songs and rhymes plus a supply list making it possible to have a fun pirate themed week with your little ones
December 10 ~ Gingerbread
The featured book is
Gingerbread Baby
by Jan Brett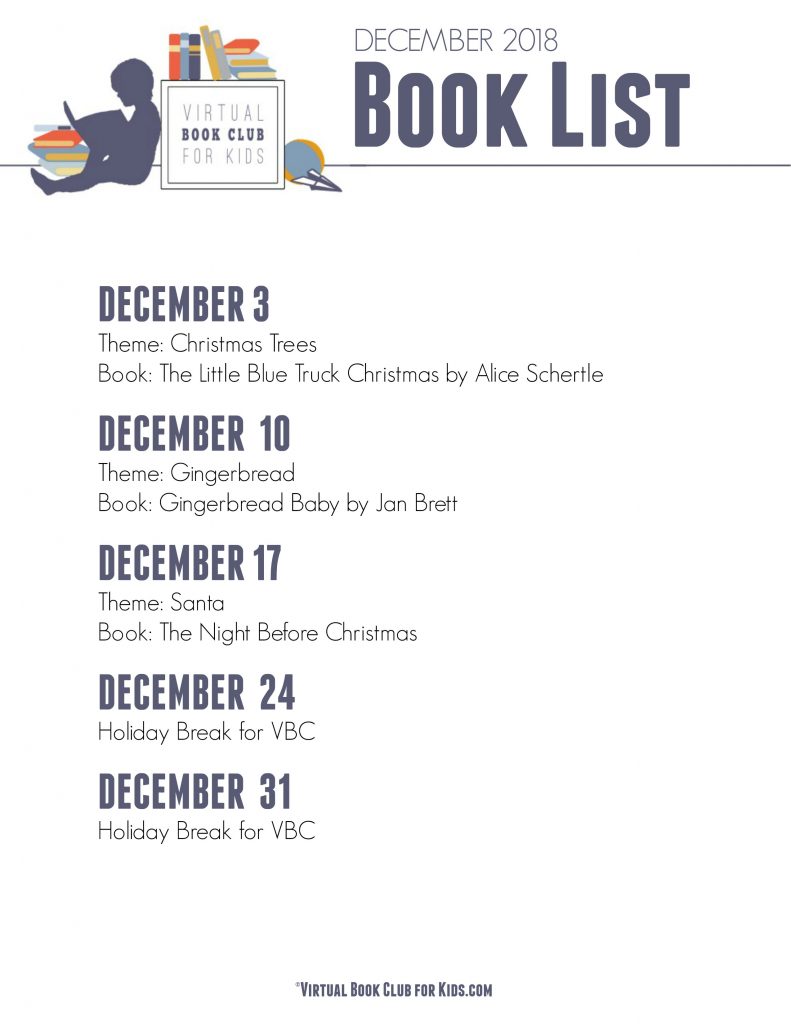 December 17 ~ Santa
The featured book is
The Night Before Christmas
by Clement Clark Moore
We will be taking a break on the weeks beginning December 24 and December 31. We will be back in January with more Virtual Book Club for Kids!
Joining in with The Virtual Book Club for Kids
If you would like to get the weekly themes and activity plans straight to your inbox sign up for our weekly newsletter below.
Each Friday you will receive an email with a link through to the plan that you can pick your favourite activities from or do them all. We also have a weekly structure that we have tried with our toddlers and preschoolers that you can follow along with.
Weekly Virtual Book Club Plans
Get ideas for activities, crafts and recipes based on popular themes and featured books straight to your inbox each week to inspire you to connect and create with your children
We also have an active group on Facebook where we share more about encouraging a lifelong love of books and supporting your child's learning through hands-on activities and having fun together.
Join Our Facebook Group
Check out The Previous Month's Themes and Featured Books from Us at The Virtual Book Club for Kids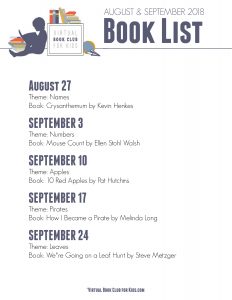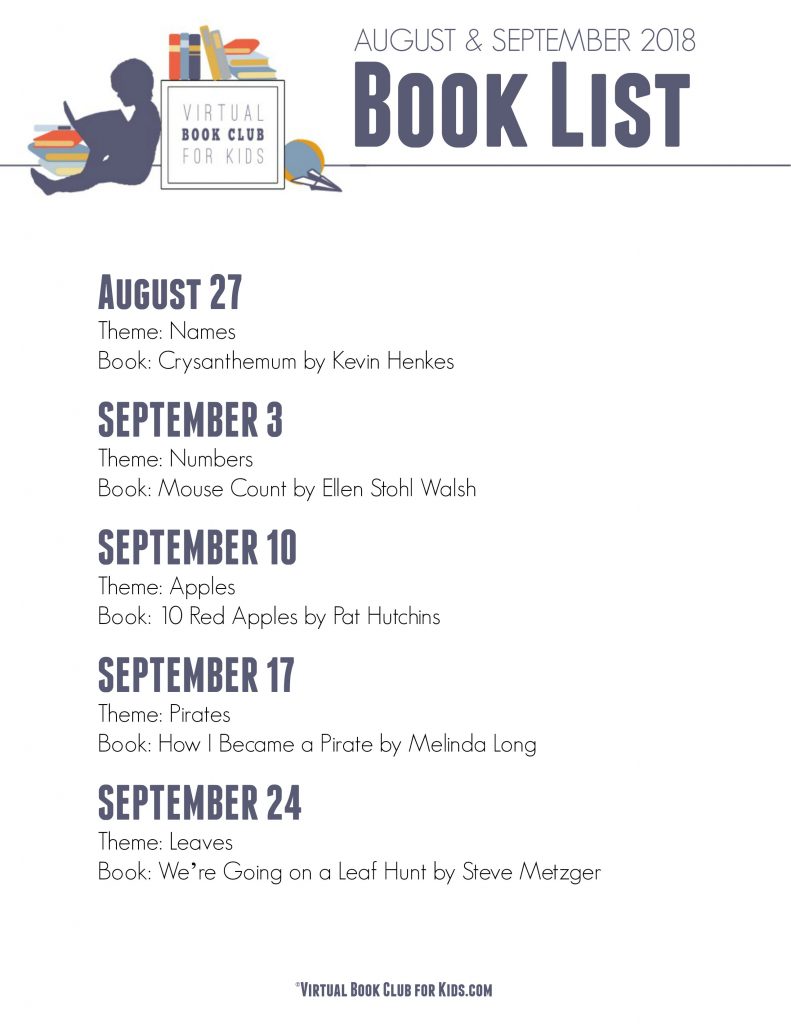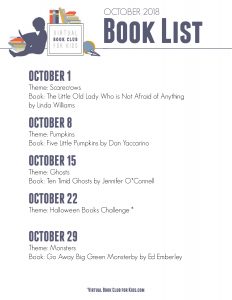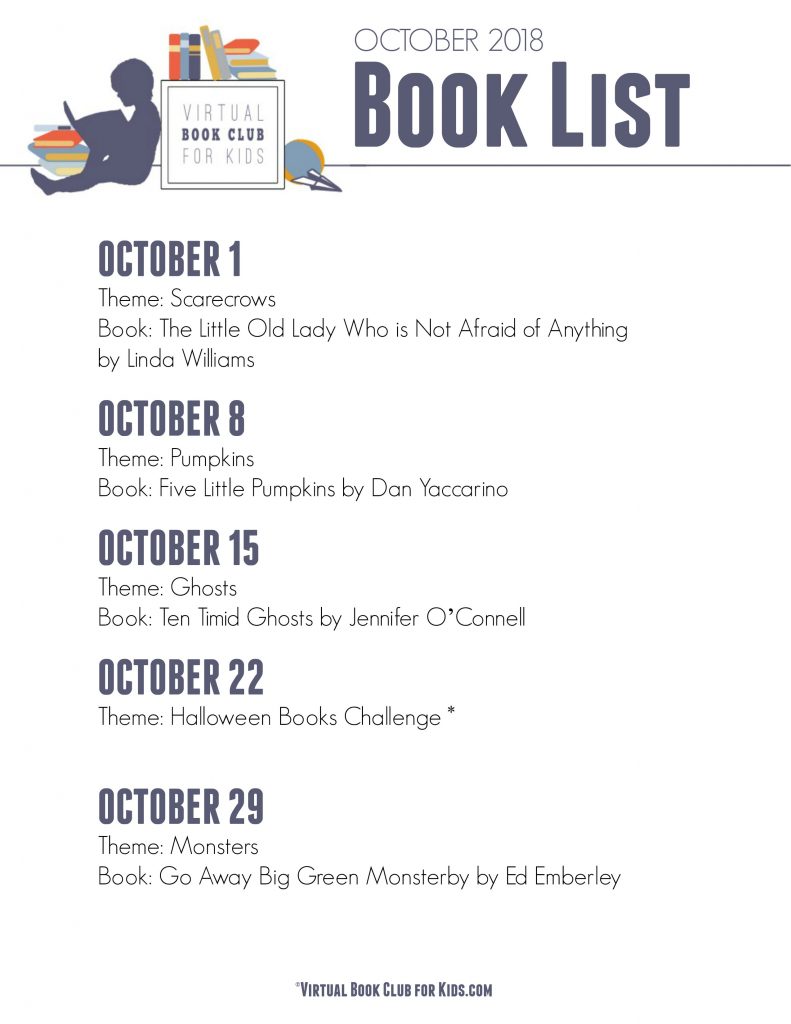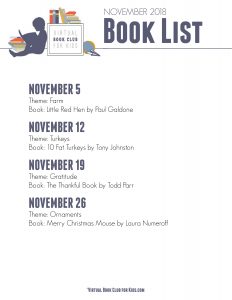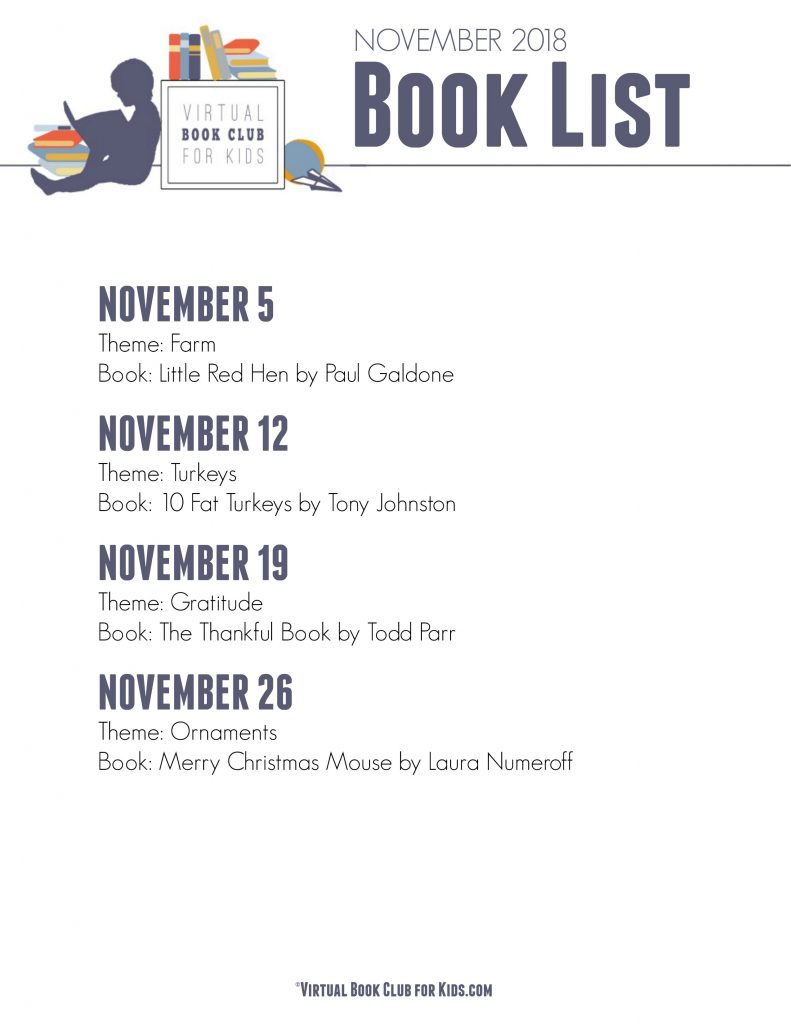 August and September's Books and Themes for Preschoolers
October's Books and Themes for Preschoolers
November's Books and Themes for Preschoolers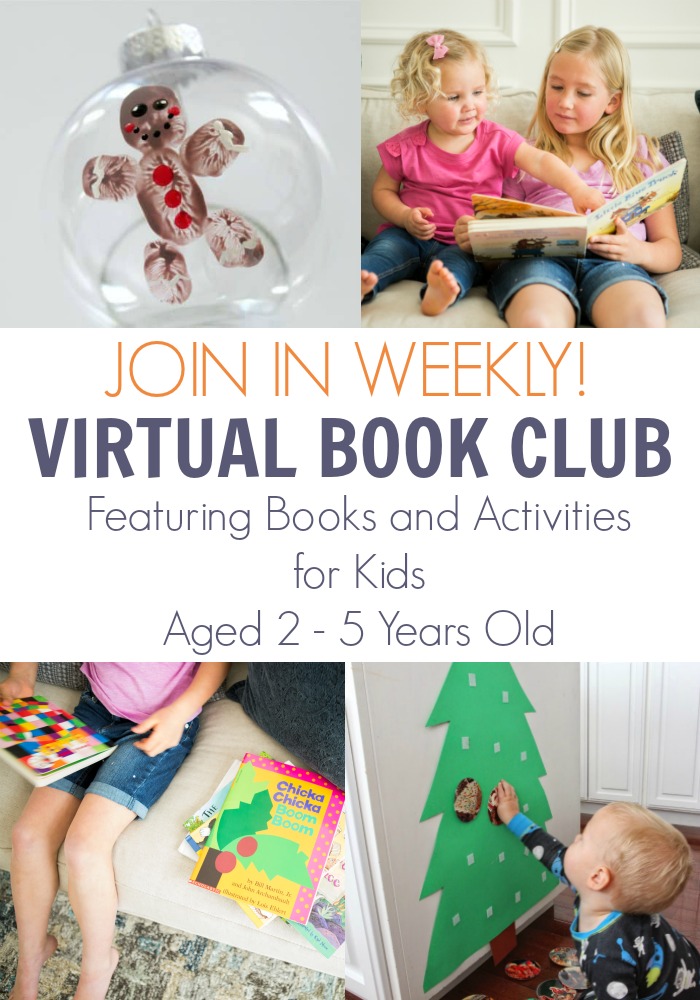 Most Recent Activity Plans for Preschoolers
Check out the most recent Activity Plans for Preschoolers to see what we get up to each week and the type of activities we share straight to your inbox.