This week we are returning to one of our favourite themes transport and things that go and featuring the book Wheels on the Tuk Tuk by Kabir Sehgal and Surishtha Sehgal. We will have 5 simple and easy transport-themed activities to play, learn, create and have fun as well as songs, rhymes and more book recommendations for you. So here you go our Transportation Themed Activity Plan for a week of preschool fun.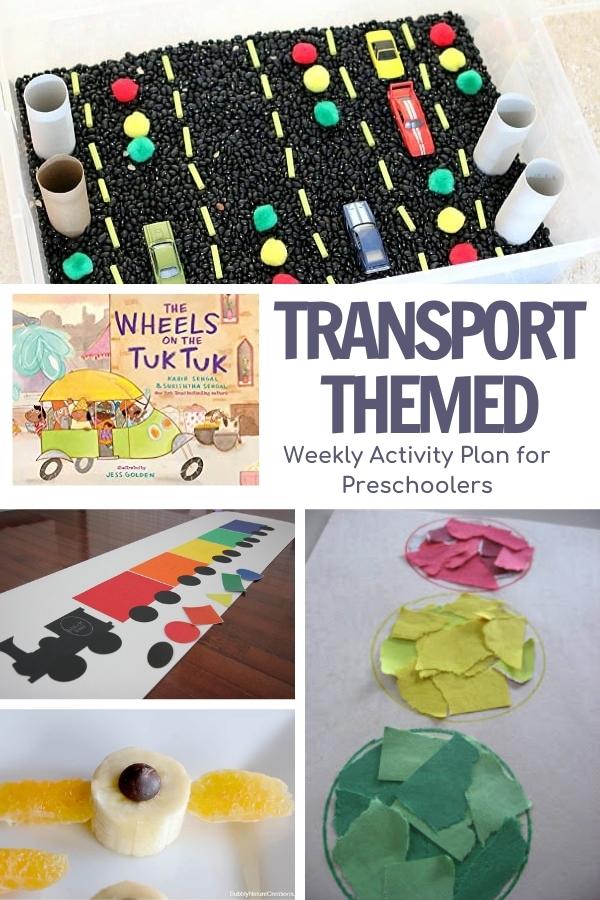 Find Your Activity Plan Here
Wheels on the Tuk Tuk by Kabir Sehgal Featured Virtual Book Club for Kids Book
We have included links to the books on Amazon. As an associate, we may earn from qualifying purchases.
This week's featured book for the theme of transport is The Wheels on the Tuk Tuk by Kabir Sehgal and Surishtha Sehgal. It is a fun retelling of the classic nursery rhyme Wheels on the Bus and will take you on a wild ride around on these interesting taxi's in India.
It's such a fun book we hope you enjoy it as well. Don't worry if you can't find a copy you can watch the read aloud below.
Weekly Virtual Book Club Plans
Get ideas for activities, crafts and recipes based on popular themes and featured books straight to your inbox each week to inspire you to connect and create with your children
Transportation Songs and Rhymes
Each week with our themes we try and include some songs and rhymes to get you and your preschool singing and dancing, check them out below.
We all go travelling by
Wheels on the Bus
Driving in my Car
Your Activity Plan for Transport Week
Although you don't have to follow the plan below this is an easy way to spread the activities throughout the week so that you and your preschooler have time to read, play and have fun together.
See the schedule below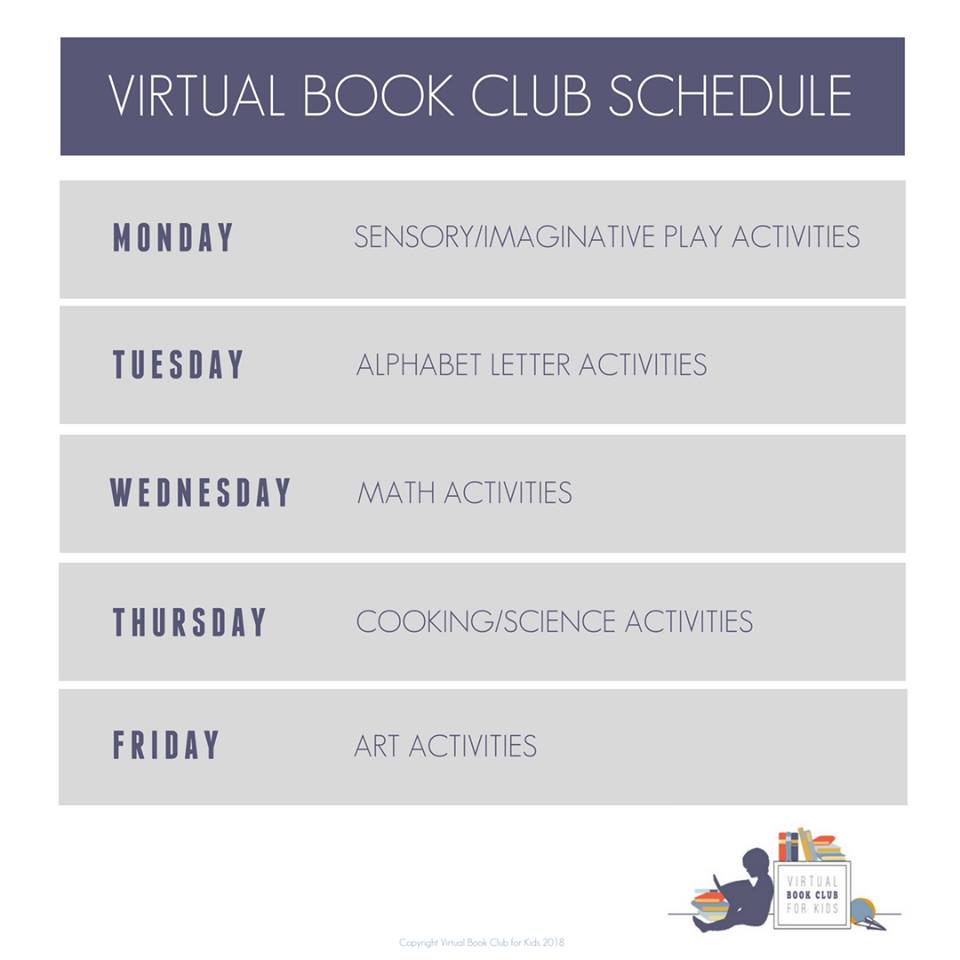 Transportation Week Activity Plan for Preschoolers
A week of simple activities for preschoolers on the theme of transportation featuring the book The Wheels on the Tuk Tuk by Kabir Sehgal and Surishtha Sehgal
Transport themed Activities for Preschool on Pinterest
Don't forget that you can find even more ideas for transport week on our Things that Go Pinterest Board which is full of ideas that are easy to do at home.
More Transport Themed Books for Preschoolers
Whether you want to switch your book around or add some more to the book box this week here are 3 other books we recommend.
More Transport Themed Activity Plans from The Virtual Book Club for Kids
Why not add to your activities this week with one of our ready made activity plans that go with the 3 other book recommendations above.