This week we are celebrating Halloween with the fun counting book 10 Trick or Treaters by Janet Schulman. So get ready for some not so scary fun for you and your preschooler as we play, create, learn and have fun with books this week on the Virtual Book Club for Kids.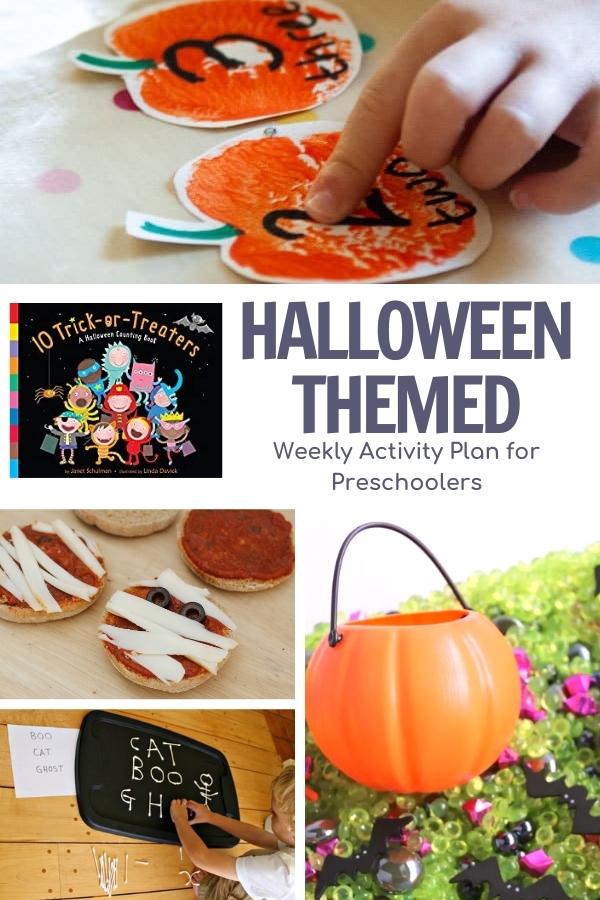 Find Your Activity Plan Here
10 Trick or Treaters by Janet Schulman Virtual Book Club for Kids Featured Book
We have included links to the books on Amazon. As an associate, we may earn from qualifying purchases.
Reading counting books together is a great way to support your preschooler develop number sense and there are so many fun books to choose from. For Halloween week we have picked 10 Trick or Treaters by Janet Schulman to read together.
Counting back from 10 these little trick or treaters get a few frights along the way as they collect their candy and have fun on Halloween night.
Don't worry if you don't have a copy you can watch the video of the book being read below.
Weekly Virtual Book Club Plans
Get ideas for activities, crafts and recipes based on popular themes and featured books straight to your inbox each week to inspire you to connect and create with your children
Halloween Songs and Rhymes for Preschoolers
We try and find 3 fun songs and rhymes to get you singing and moving with your preschooler each week. Check out these videos below and move and dance together.
This is the way we trick or treat
Guess Who? Halloween
The Skeleton Dance
Planning your Halloween Week Activities with your Preschooler
Looking to structure your week with your preschooler? Then our simple schedule is great for spreading out the activities and makes it easy for you to have fun together without stressing about what comes next.
Check out the weekly schedule below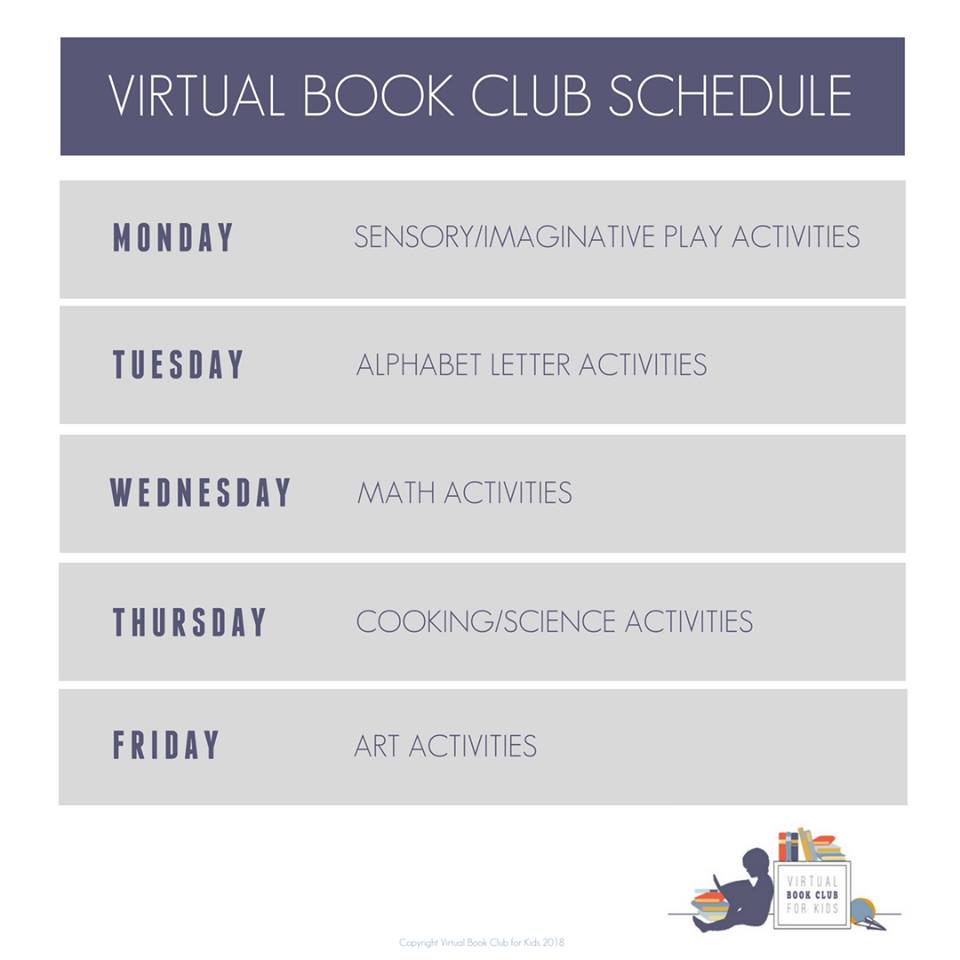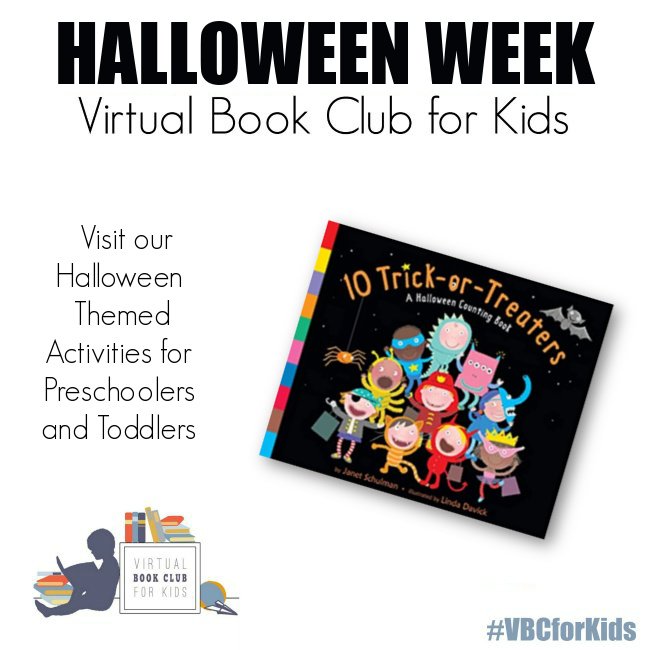 Halloween Activities for 10 Trick or Treaters by Janet Schulman
A week of simple planned activities for the book 10 Trick or Treaters by Janet Schulman and Halloween for preschoolers.
Halloween Books for Preschoolers
Whether you want to extend your reading this week or switch out our featured book check out these 3 other Halloween Books that we recommend for Preschoolers and you to enjoy.
More Halloween Spooky Activity Plans for Preschoolers
Click on the images below or text to be taken to these other Virtual Book Club for Kids Halloween Activity Plans