This week's theme is penguins and our featured book here on the Virtual Book Club for Kids is The Emperor's Egg by Martin Jenkins.
So this week, read, play, create, learn and have fun with our penguin week and our easy activity plan to do together.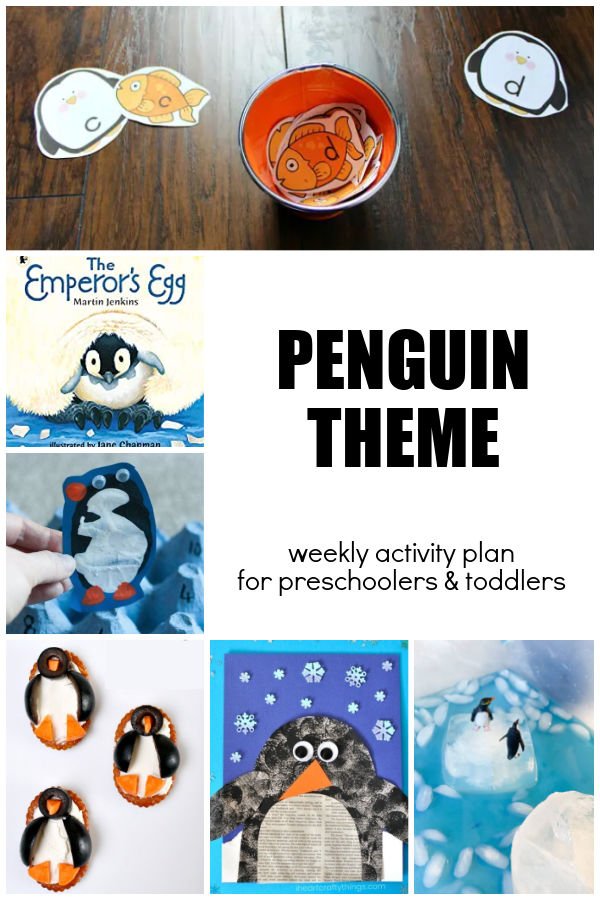 Find Your Activity Plan Here
The Emperors Egg by Martin Jenkins Virtual Book Club for Kids Featured Book
We have included links to the books on Amazon. As an associate, we may earn from qualifying purchases.
The Emperors Egg by Martin Jenkins
This non-fiction story brings young readers into the life of the world's most devoted dad! Can you imagine spending the winter outdoors in Antarctica without anything to eat? That's just what the male Emperor penguin does. While his mate is off swimming and catching loads of fish, he stands around in the freezing cold with an egg on his feet for two whole months, keeping it warm and waiting for it to hatch.
Candlewick's press "Read and Wonder" these books combine science with wonder, great, elaborate language with beautiful art, and cuddle time with many fun learning conversations with your little one.
Don't have access to the book at your local book store or local library? You can listen to a Read Aloud of The Emperor's Egg here on youtube.
Weekly Virtual Book Club Plans
Get ideas for activities, crafts and recipes based on popular themes and featured books straight to your inbox each week to inspire you to connect and create with your children
Penguin Songs for Preschool
Looking for a fun song for you and your preschooler to sing together all about penguins? Move and sing together with these hand-picked songs for you to enjoy.
I am a little Penguin | Hooray Kids Songs
Penguin Dance | Jack Hartmann
Penguin Dance Song | CoComelon
Your child may also enjoy these Virtual Field Trips about Penguins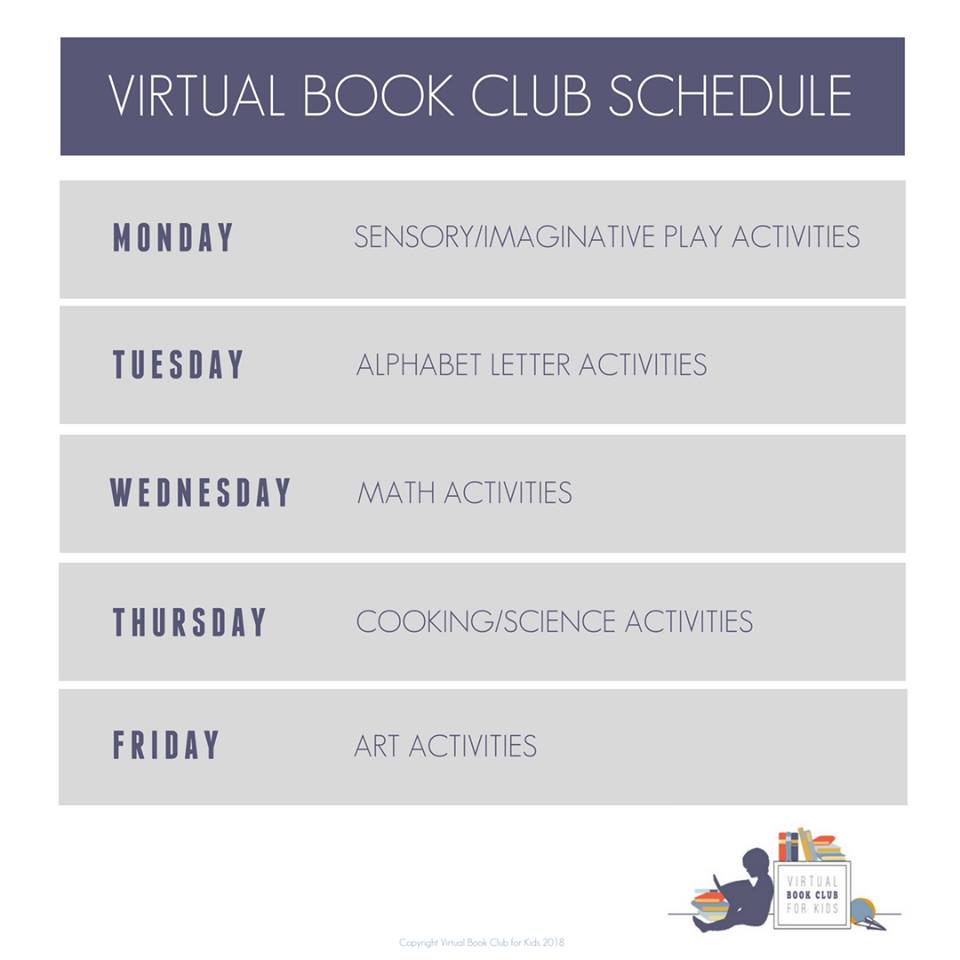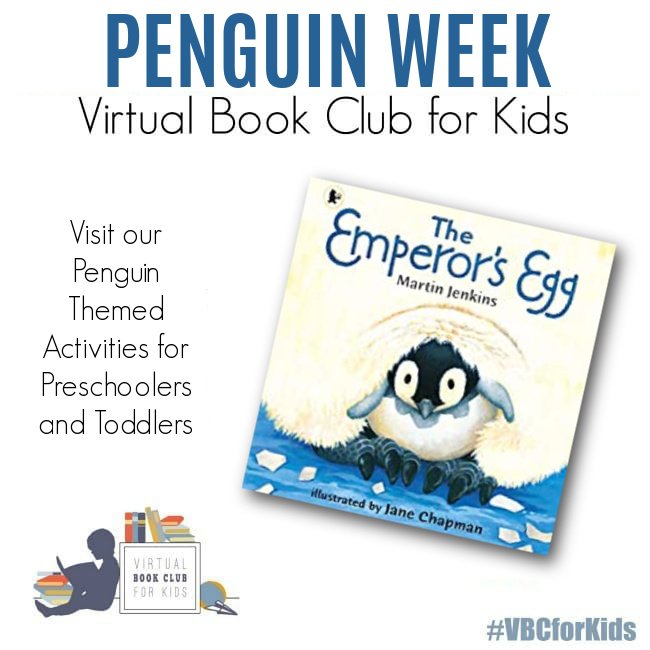 Penguin Week Plan for Preschoolers Featuring The Emperor's Egg
A fun week of penguin themed activities to play, create and learn for preschoolers to go with our featured book The Emperor's Egg by Martin Jenkins.
More Penguin Books for Preschool
Here are some additional Penguin Book Suggestions for your Preschooler!
More Winter Themed Plans for Preschoolers