A favourite author of our Virtual Book Club for Kids team is Jan Brett so for our Winter Animal Week this year we have chosen the classic tale The Mitten by this author it's beautifully illustrated and a great read aloud to share with your preschoolers. Based on a Classic Ukraine Folktale it is a wonderful story to share with your children as you talk about winter animals and how they survive with snow and ice. So scroll down for this week's activity plan for preschoolers on the theme of Winter Animals and to find more books to read together.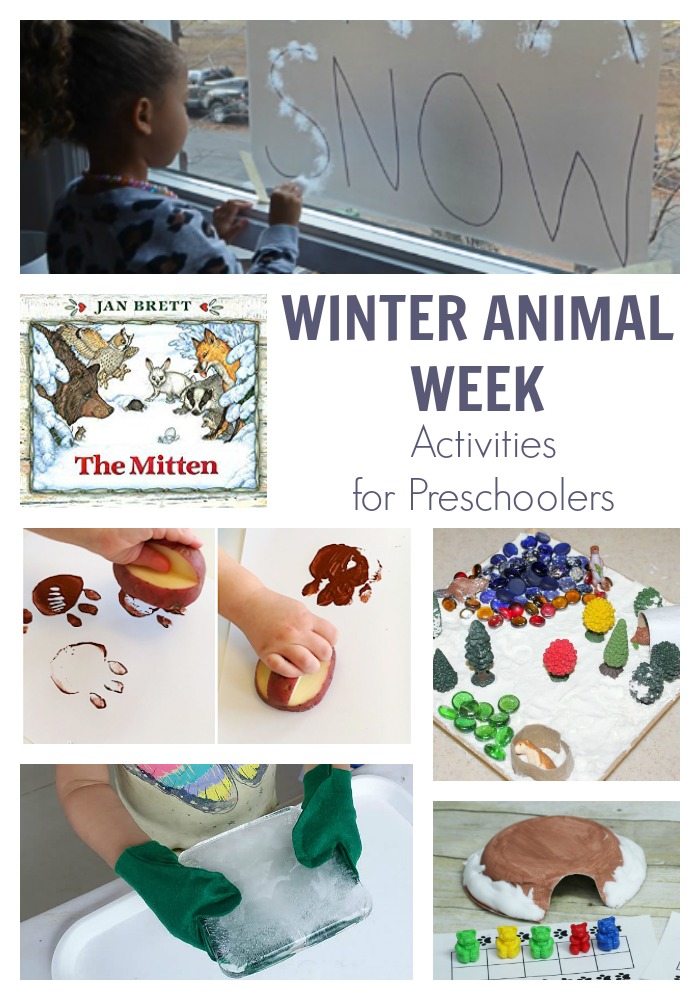 Find Your Activity Plan Here
Virtual Book Club for Kids Featured Book The Mitten
We have included Amazon links to the books we recommend. If you purchase via the books we may earn a small commission.
The Mitten
by Jan Brett is a beautiful picture book for kids based on a classic folk tale from Ukraine. In the story, a young boys grandmother knits him a white mitten despite knowing that he will likely lose it. As he heads out for the first time he does indeed lose the mitten. But this lone white mitten becomes a haven for the winter animals to keep warm in.
Weekly Virtual Book Club Plans
Get ideas for activities, crafts and recipes based on popular themes and featured books straight to your inbox each week to inspire you to connect and create with your children
Winter Animal Week for Preschoolers Featuring The Mitten by Jan Brett
We are back to our normal format for activities to do with your preschoolers featuring idea to play, learn, create and have fun whilst you read the featured book. Each week we suggest 5 simple and easy activities on the theme that are ideal for your preschooler and you to do. You can pick one or all of them and fit them into your week as you wish. Our weekly plan below is just a suggestion of how we use the activities in our own homes with your older toddlers and preschoolers.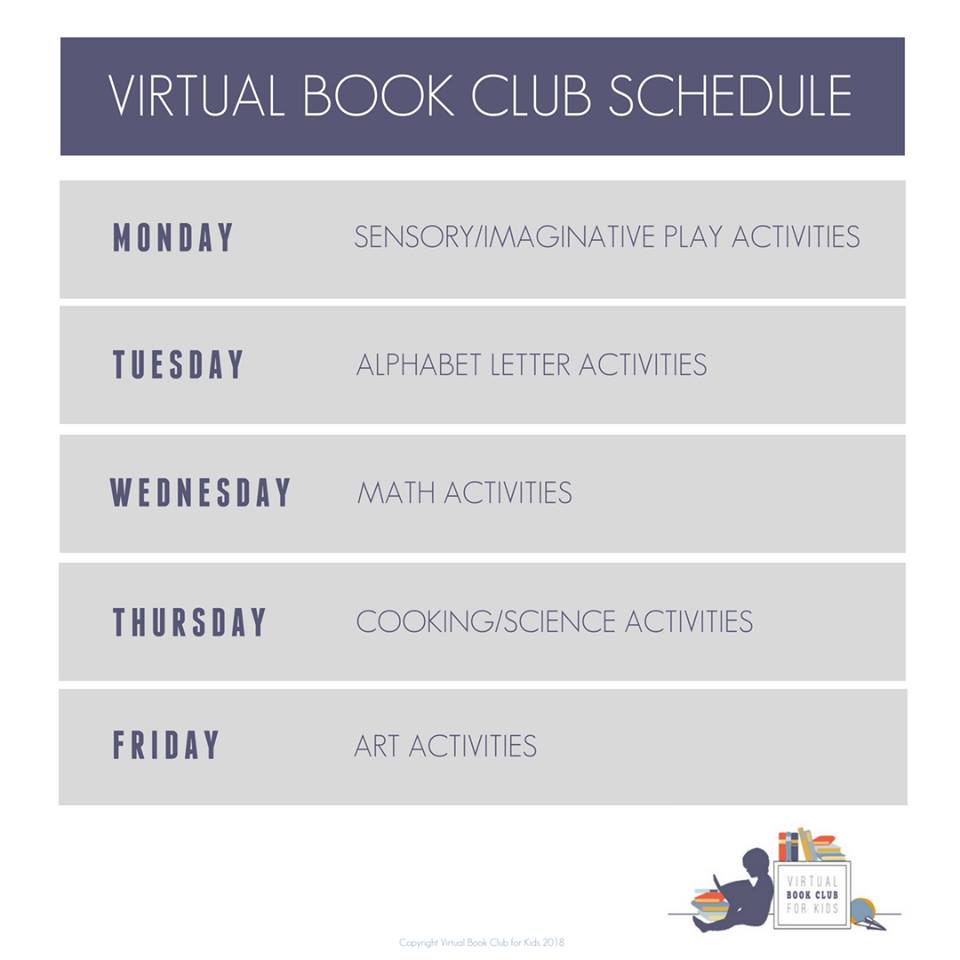 A quick note - with this theme we have tried to avoid Polar Animals and instead focusing on those animals that can be found in winter in the Northen Hemisphere like the Bear, Badger and Fox in the book The Mitten.
Winter Animal Sensory Play Activity
This week we are making our own snow and using toy animals we may have around to set up a Winter Animal Sensory Bin.
If you have the animals from The Mitten of course use these but if not then look for animals that you would associate with winter e.g. Bears, Foxes etc...
In the instructions, it uses flour as the snow but check out this recipe for homemade snow as an alternative to the flour for a more realistic snow themed box.
The Mitten and Winter Animal Inspired Alphabet and Letter Activity for Preschoolers
This week we are using contact paper and "snowballs" to write snow letters.
You can use uppercase or lowercase letters for this activity it is up to you.
Winter Bear Counting Activity
With this week's math activity we are counting and comparing more or less with bears.
You can use bear counters or why not use some bear cookies so that you have a fun snack to eat at the end.
We love the little caves made for the bears in this activity and once completed you could add them to your sensory play bin for the week as well.
Winter Animal Science Activity Inspired by The Mitten
Instead of a recipe this week we are sharing a fun science activity to do with your preschoolers inspired by The Mitten.
We're looking at how the mitten kept the animals warm with this Mitten Experiment for preschoolers.
Winter Animal Art and Craft Activity for Preschoolers
We're having fun printing and stamping this week with a Bear Paw Print Art Activity.
Scroll down to find the instructions on creating this simple DIY and then let your preschoolers create some paw prints - maybe they want to add numbers or letters to them and create a printed learning activity too!
More Winter Animal Themed Books for Preschoolers
Each week althoug we recommend a book for the theme of the week we also like to give some alternatives so you can add to your collection to read together this week or substitute if you can not find the book that we feature. Here are 3 other Winter Animal Themed Books ideal for reading together with preschoolers.
[one_third_first]
[/one_third_first][one_third]
[/one_third][one_third_last]
[/one_third_last]
Over and Under the Snow by Kate Messner
Tracks in the Snow by Wong Herbert Yee
Bear Snores On by Karma Wilson
More Winter Animal Themed Activities for Preschoolers
If you wish to add more Winter Animal Themed Activities to your week with your preschooler then check out our Pinterest Board below which is full of different ideas that are fun, creative and will help your preschooler learn.
[thrive_text_block color="purple" headline="Join Us Next Week on The Virtual Book Club for Kids"]
Next week's theme is Chinese New Year and our featured book My First Chinese New Year by Karen Kratz
[/thrive_text_block]
More Jan Brett Book Inspired Preschool Weeks