If you haven't discovered the Pete the Cat books by Eric Litwin and James Dean then you are in for a treat. If you have then you are probably well used to his Groovy Buttons and White shoes I know we are. These colourful and fun books are great to read together with your preschoolers and this week we are dedicating the whole week to activities based upon one of the fabulous books Pete the Cat and his Four Groovy Buttons. Scroll down and watch a video read by Eric Litwin and James Dean with your preschoolers too!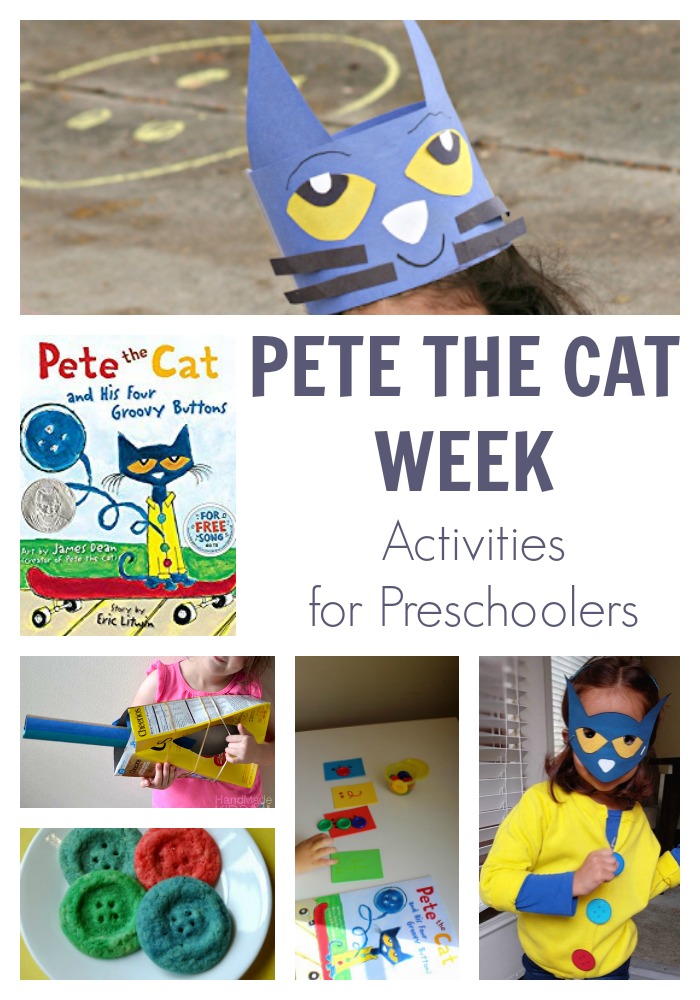 Find Your Activity Plan Here
Virtual Book Club for Kids Featured Book Pete the Cat and his Four Groovy Buttons
We have included Amazon links to the books we recommend. If you purchase via the books we may earn a small commission.
In,
Pete the Cat and his Four Groovy Buttons
by Eric Litwin and James Dean Pete has a favorite shirt and it has 4 brightly coloured groovy buttons. Unfortunately, as the story goes on those buttons POP off. But don't worry it's all right at the end.
If you've read it before then you know that there is a song and to our delight, there is a tune as well - I'm sorry but it's catchy and by the end of the week I think we'll all be singing it too. Just watch the YouTube video below of the sung and get singing along as you read together with your preschooler this week.
Weekly Virtual Book Club Plans
Get ideas for activities, crafts and recipes based on popular themes and featured books straight to your inbox each week to inspire you to connect and create with your children
Pete the Cat Themed Week for Preschoolers
We love making the week's plan as simple as possible with 5 age appropriate hands-on activities for your little ones to enjoy.
Whether you choose to do all 5 or pick your favourites it's really up to you and your preschoolers. If you do want more activities though scroll down and you will find a fantastic selection on our Pete the Cat Week Pinterest Board.
Not sure how to plan your week with your preschooler then we have a suggestion below which is how one of our team has structured her week's to continue having fun, playing, creating and learning with a little bit every single day.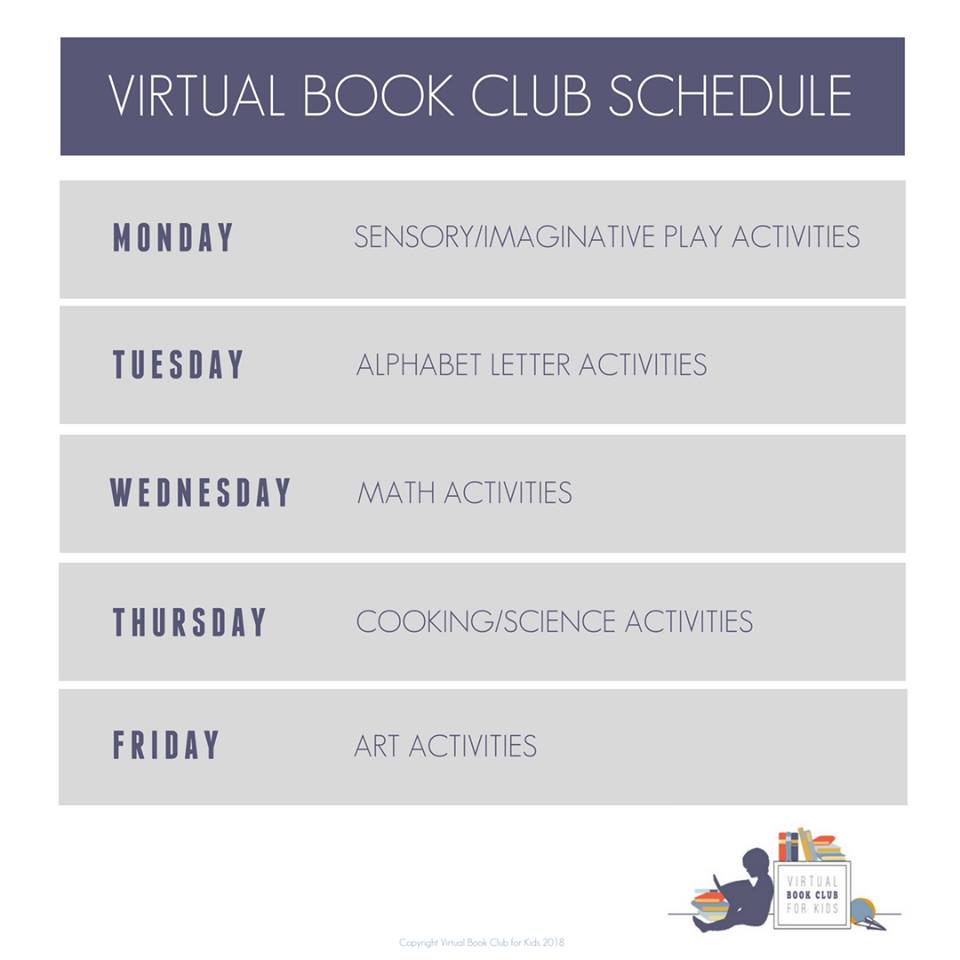 Imaginative Play Activity for Pete the Cat
This is going to take a little planning but don't worry it will be worth it - if not check out our easy alternative below.
We're getting creative and making our own Pete the Cat with his groovy buttons costume.
It's a relatively easy DIY but if you don't have the materials then why not create a Pete the Cat headband for your Preschooler to retell the story themselves this week.
Letter Learning with Pete the Cat
Pete the cat is hungry and this Letter Learning Activity is great fun to do this week.
Why not use bottle caps with buttons on and work on the letters your child knows and introduce others or even magnetic letters to feed Pete.
Pete the Cat Math Activity for Preschoolers
We're counting with Pete the Cat and this simple button activity is great to do.
You can set it up on a tray and bring it out regularly - don't limit yourself to just 4 groovy buttons though if your child is ready for more then set up some more to challenge them.
Cooking with Preschooler and Pete the Cat
We're making Button Cookies - now this is sugar cookies don't worry if like us you aren't that great at them from scratch.
Use a packet, dough or if you have a recipe that you know works use that.
Pete the Cat Craft for Preschoolers
This week's Craft is a STEAM craft and we're making Music to use to sing along with Pete.
You can, of course, decorate your instrument or leave it as is.
More Pete the Cat Books for Preschoolers
There are lots of versions of Pete the Cat and we've chosen our 3 favourites that you could read anytime of the year. Some of the others are more seasonal and if your little ones like the character then throughout the year you could always include one in the book basket that week.
[one_third_first]
[/one_third_first][one_third]
[/one_third][one_third_last]
[/one_third_last]
Pete the Cat I love my White Shoes by Eric Litwin and James Dean
Pete the Cat Out of this World by James Dean
Pete the Cat and the Bedtime Blue by Kimberly and James Dean
More Pete the Cat Activities for Preschoolers
If you are looking for even more ideas inspired by Pete the Cat to do with your preschooler then check out our Pete the Cat Week for Preschoolers board on Pinterest.
It's full of fun hands-on activities to do with your little ones to play, create, learn and have fun together.
[thrive_text_block color="purple" headline="Join us Next Week on The Virtual Book Club for Kids"]
We are going a little bit Wacky next week with our featured book Wacky Wednesday by Dr Seuss.
[/thrive_text_block]